Collecting customers' testimonials is crucial for every company. And it's especially important for businesses whose success largely depends on building relationships with people (for instance, a consulting business).
Without understanding your customers' opinions about your services, it's impossible to improve customer experience and boost your business growth. Customer testimonials are the most effective form of content. Think about it: 84 percent of people trust consumer reviews as much as personal recommendations and spend 31 percent more with businesses that have good customer testimonials. What's more, you can feature them as social proof on your website to build trust around your company.
But let's face the truth: getting meaningful testimonials is difficult. To address this challenge, we have put together 25+ powerful questions to collect high-quality customer feedback.
What exactly should you ask to gather customers' opinion (and why)
The main business goal of testimonials is getting more customers. In other words, text and video testimonials help you get most of your website traffic, convert more website visitors into paying customers and skyrocket your business growth.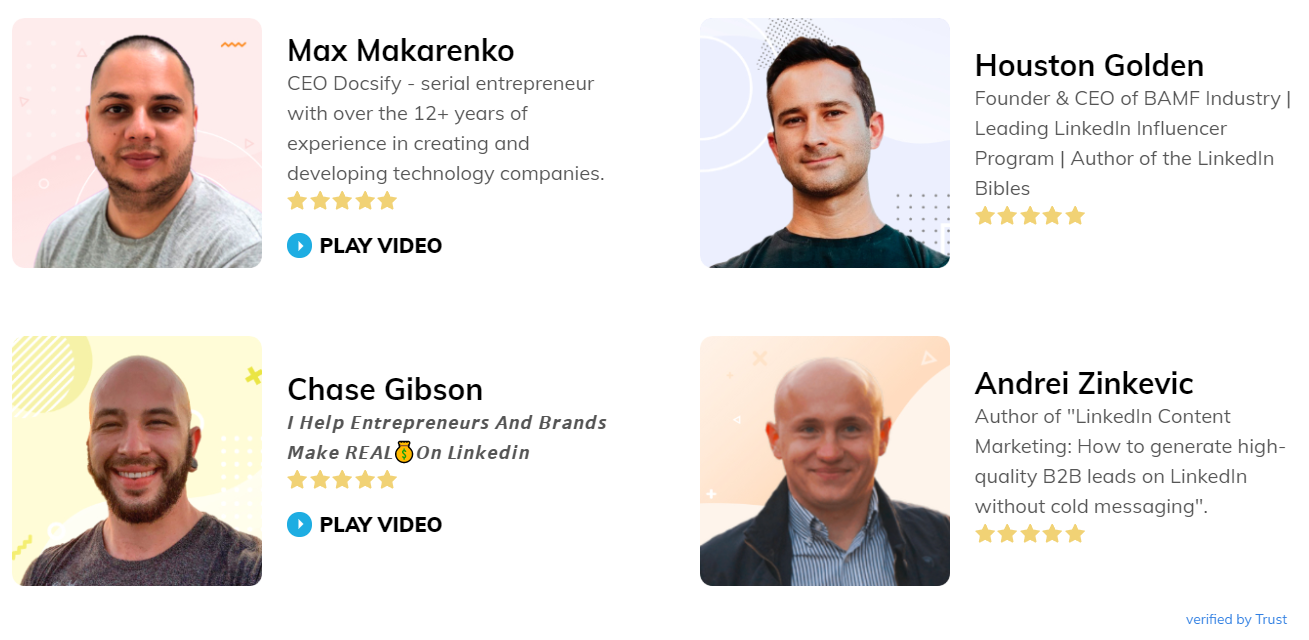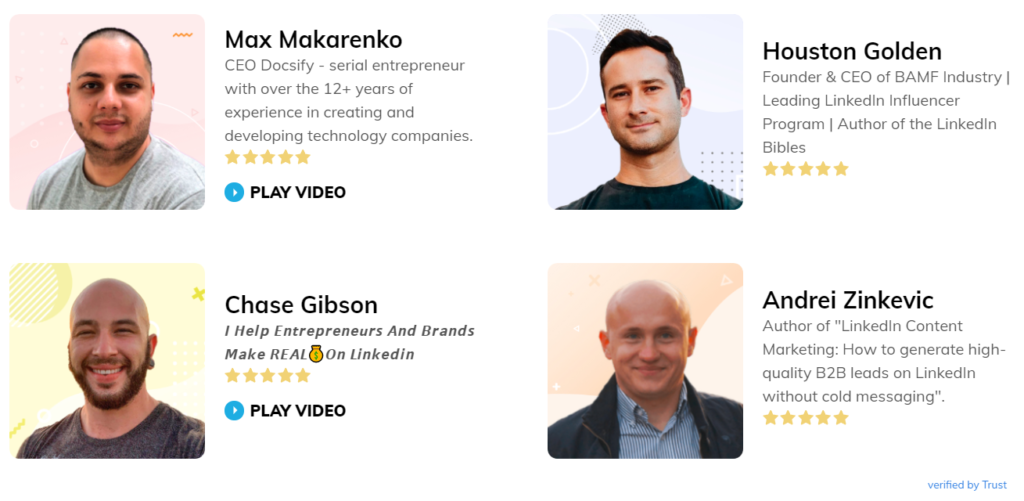 But here's an important thing for you to remember: not every testimonial is effective. The truly effective text or video testimonial is a short success story which consists of a few required elements:
It describes the past when your

customers

had some problems they were not able to resolve on their own.

Eventually, your customers found the solution (your product/service/company).

And last but not least: every good testimonial should describe how exactly

your company have solved customers' issues and what benefits

they have received (2x growth in revenue, 3x operational processes improvements). The testimonial should be as specific and persuasive as possible.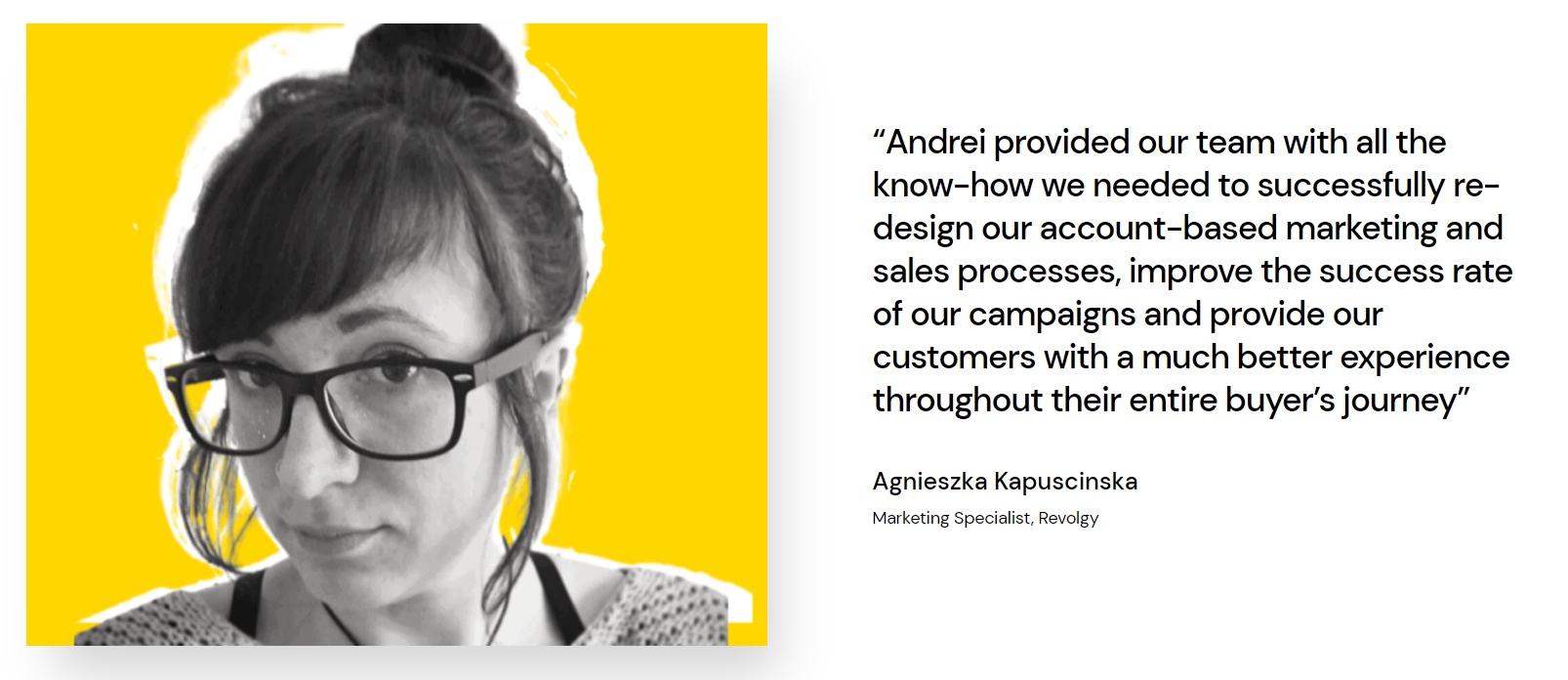 The quality of customers' testimonials relies on the quality of your questions. Here are some question suggestions to help you compile a survey and tell a short, yet powerful success story in the form of a testimonial:
What were your biggest challenges you were facing towards achieving growth? How did it hurt your business?

How did find our

your product/service

/company?
How did the

product/service/business

change your life or workflow? Which specific business metrics improved (and how much)?

What part of the

product/service

makes it the right choise for you?

What did you enjoy most about your experience?

What makes the

product/service

stand out from the competition?

Would you recommend our company? Why?
Except telling a success story and actually getting a testimonial, there are a few other goals you may want to reach: to get more information about customers, to learn more about the competition, to get valuable feedback on your product / service, etc.
To make your life easier, we have collected and divided into 4 groups the most useful questions for interviewing customers. Don't hesitate to steal them and include them in your survey!
1. Questions to ask if you want to understand the overall customer experience
These questions will give you essential information about the most valuable parts of your services.
From one (unhappy) to ten (very happy), how would you rate your overall satisfaction with the company / product / service?
Sometimes the numbers can speak for themselves. The 0-10 scale helps customers in filling up the survey faster and gives you quick results. It's also a good idea to supply the scale with open answers to leave room for feedback of any type.
What, if any, part of services are you missing?
2. Questions to ask if you want to understand how loyal your customers are
Customer loyalty is a major business asset. Every company should do its best to turn prospects into loyal customers and, as a result, increase the number of referrals.
What can we do for you right now to make you never try another similar product / hire another agency (coach, company, etc.)?

What would you like to see us keep (and/or stop) doing?

What is the one thing we could add to the product /

service

that will help improve your efficiency?
What are your pain points with the product /

service

and how do you think we could fix them?
How dissatisfied will you be if the product /

service

disappear from the market

?
One of the most evident outcomes of having loyal customers is a recommendation. If people really trust you, they recommend your services to others – especially friends and family.
3. Questions to ask if you want to learn more about your competition
Knowing about your strengths and weaknesses is important. And it's also essential to know what your prospects and customers think about you and your business rivals.
Who can we learn from?

What would you use as an alternative if the product /

service

was no longer available?

What makes our company stand out from the competition?

Compared to the market, is the quality of the product /

service

better, worse or about the same?

Compared to the market, are our prices higher, lower or about the same?
(Let's face the truth: today everyone is influenced by the price point. Be sure to ask if your customers feel the price point is fair. This information can help you develop great strategies for acquiring new customers).
Best practices while asking for testimonials
Customers don't hurry up to provide you with meaningful testimonials. In order to increase your chances to get answers on the above-mentioned questions, we have listed a few best practices while asking for feedback:
– Ask testimonials in return for an incentive
Try to offer your customers some gifts (an Amazon gift card, coffee gift card, a free brief consultation, etc.) to increase your adds to get feedback. Make the gift valuable for the person, for instance, free useful content like an industry-related e-book, in-house study, etc.
– Seek testimonials during or right after your collaboration with a customer
You have the best chances to get quality feedback during or right after the collaboration. Don't wait for them to forget about you.
– Keep your survey short, sweet and simple
Minimize customer's efforts. Keep the number of questions low and inject humor into your question where possible. Nobody likes dry as dust surveys.
How to automate the process of gathering video and text testimonials
The most convenient way to collect testimonials is to choose a comprehensive tool like Trust. This app gathers and displays text and video testimonials – all you have to do is approve them and they're on your site. The process here is quite simple:
1. Make arrangements with the customer to get a testimonial from them
2. Prepare a personal survey for the customer based on the way they prefer to leave the text/video testimonial
FYI: With the help of Trust, your customers have a few ways to leave the video testimonials. They have the ability to:
Upload an existing video from their computer

Give the URL to an existing YouTube or Facebook video

Record a new video using their desktop webcam or smartphone
3. The customer receives a link to the survey and leave a video or text testimonial
4. You approve the testimonial and customize its look if needed
5. The testimonial goes live on your website as a notification widget or showing it on any webpage embedded into your website.
That's it!
Checklist for you to get started with testimonials
Getting meaningful customer video and text testimonials are important for every company. In this article, we have put together the questions you can ask to gather high-quality testimonials the most convenient channels to reach out to your customers.
Let's sum up the information to provide you with actionable steps to start collecting customers' text and video testimonials today:
1) A good testimonial should tell the story: come up with the story you want to tell prospects
2) Compiling a survey, make sure to include the main three questions:
The problem in the past

The solution they found (your services)

How the solution now improves their lives
3) Keep the survey short and simple
4) Offer an incentive for completing the survey
5) Send the customer a link to the personal survey and get a video or text testimonial
6) Customize the acquired testimonial if needed and feature it on your website.
Now you are armored with various techniques to know your customers better. Sign up for Trust and start collecting powerful customer testimonials today!