It seems like everyone with an internet connection and a Clickfunnels subscription is a coach nowadays. Indeed, selling online has become the top way for coaches to earn a living, but at the same time, it has created a massive competition where staying relevant is becoming increasingly difficult.
You've probably read about all the amazing ways that you can use to market your coaching services online and increase your sales. But do they really work? And do they work for coaches specifically?
Here are some excellent ways that you can increase your sales easily as a coach, coupled with tools that you can use for the job.
Have a very specific target audience
There is a saying in digital marketing – if you're trying to sell to everyone, you're not going to sell to anyone. The key to increasing sales with your website (and business) is to have a very specific target market.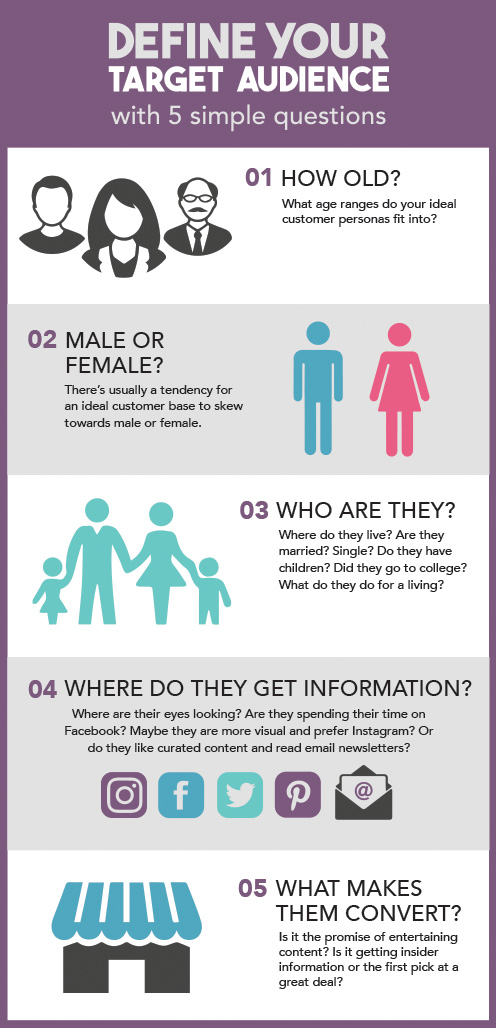 For example, if you were just to sell coaching services online, you're probably thinking that you have a great idea. After all, everyone needs coaching and your potential customers are unlimited. However, you're going too broad and you may end up attracting no one. If you create ads or content for everyone, you'll spend lots of time and money and get no results.
On the other hand, if you offer coaching services to small business CEOs in Latin America, you're targeting a much narrower audience. The smaller your target audience, the easier it will be to create content, push out targeted ads and generate leads for your business.
Invest in your website
Without a website, you practically don't exist as a coach nowadays. The problem is, just any old website won't do anymore. A good website means a constant supply of great clients. A bad website will do more harm than good. We'll get into the specifics later on, but for now, let's talk about the very basics.
First, make sure that your website is up to date and has a modern design and feel. With so many WordPress themes available nowadays, there's no excuse for having a website that came out of the 90s. Second, make sure that the website works fully (by hiring a good developer) and that it has a mobile version.
A good website is one of the best ways to increase your sales. Your coaching clients will feel more confident giving money to someone with an excellent web presence. Moreover, a great website is a fertile ground for testing out various digital marketing methods to get even more sales.
One of the biggest design blunders that you can make is not using enough white space. Simply put, it doesn't matter how great your copy is, if it's all crammed tightly and difficult to read. White space is just as important as the copy, so make full use of it and give your visitors space to rest their eyes before moving on with the next piece of design or copy.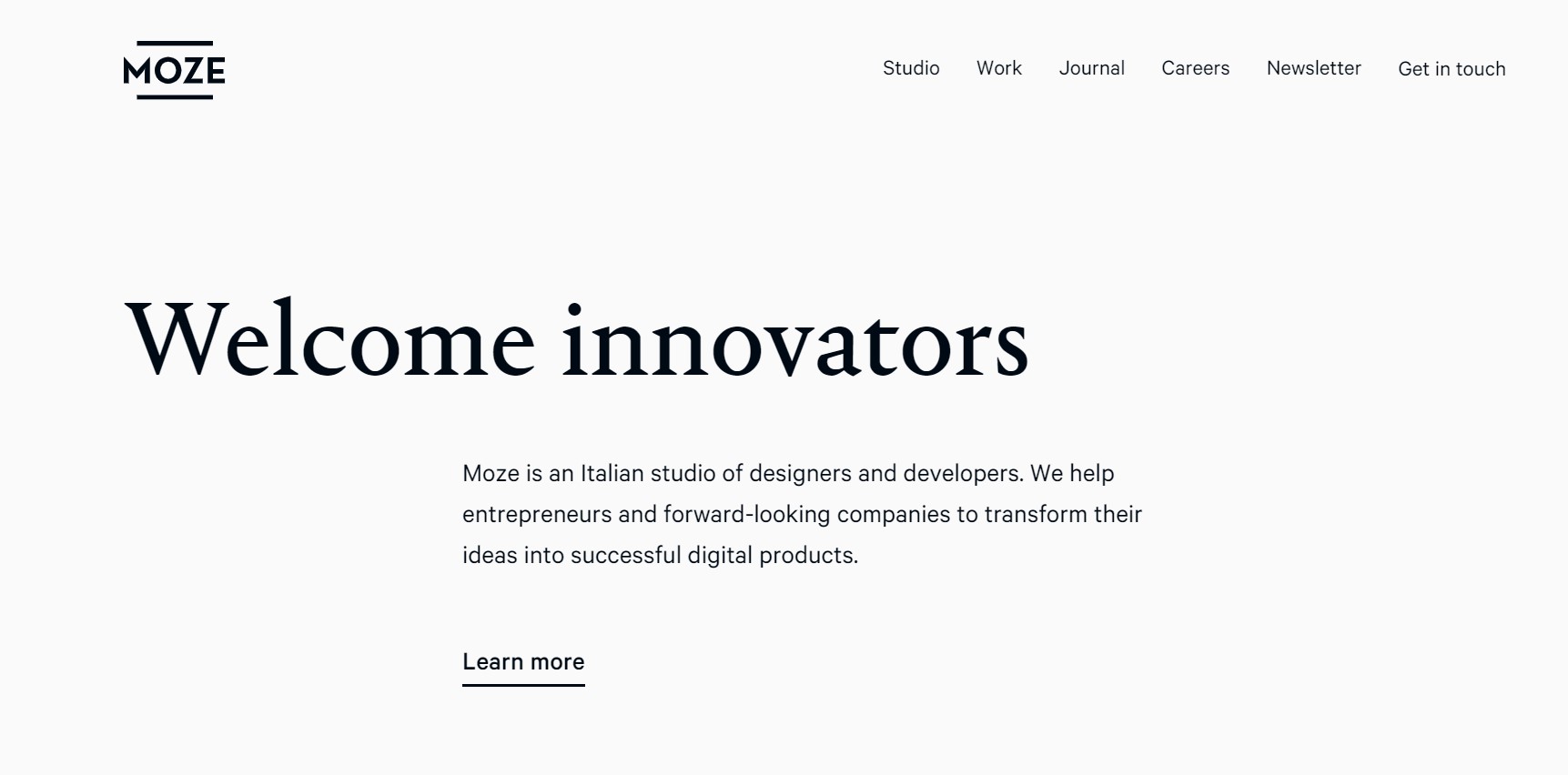 Example of whitespace in web design
Furthermore, be careful with the photos you choose. If you're on a tight budget, you can use a free stock photo or two, but don't go overboard, because your visitors will definitely notice it and you will come off as cheap. Whenever you can, invest in professional photography. If you don't want to (or don't need to) hire a photographer, there are some great stock photography websites where you can pay and download high-quality photos.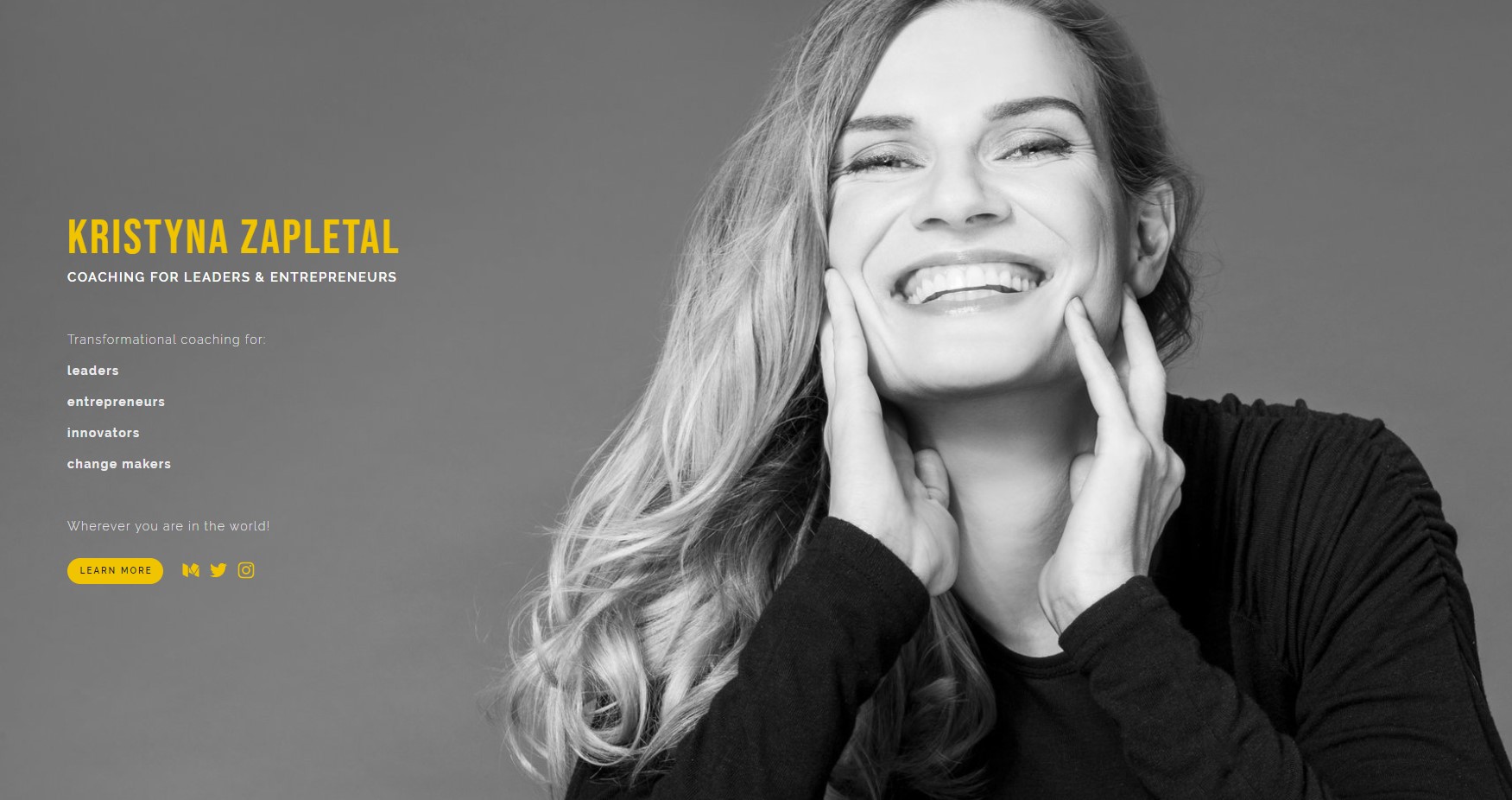 Finally, calls to action (CTA, a prominently placed button to ask your website visitors to do something – usually make a purchase) are perhaps your most important design, copy and marketing elements. They may seem small and insignificant, but CTAs drive your visitors one step close to converting. This is a good place to start but bear in mind that CTA design is a complex topic that requires lots of research. However, a well-designed and well-written CTA will make an immense difference in your conversion rates.
Finally, contact forms are another essential element of a good coaching (or any other website). There are lots of rules to consider, but the basic principle is: only ask for what is necessary. Just like CTAs, getting the design here is crucial if you want people to actually complete the forms with the information you want.
Invest time (and some money) in SEO
Unless you live under a rock, you've probably heard about SEO by now. Indeed, it's one of the best marketing strategies, no matter what your coaching niche is. There is just one problem with SEO – it seems really difficult and there is tons of material on it out there. Most articles, books and courses on SEO are pretty confusing for a complete beginner and you may end up giving up before even starting.
The good news is, there is lots that you can do about SEO on your own, without hiring an expensive agency or a freelancer with a dodgy reputation. The first place I would start is Brian Dean's blog, Backlinko, and get educated about what SEO is and what it can bring to your coaching business. In short, you can get visitors from Google to land on your website, when they type a certain query, e.g. "find a wellness coach". My personal advice is to read up on SEO as much as possible so different scam artists don't take your hard-earned money for basic SEO services such as on-page optimization.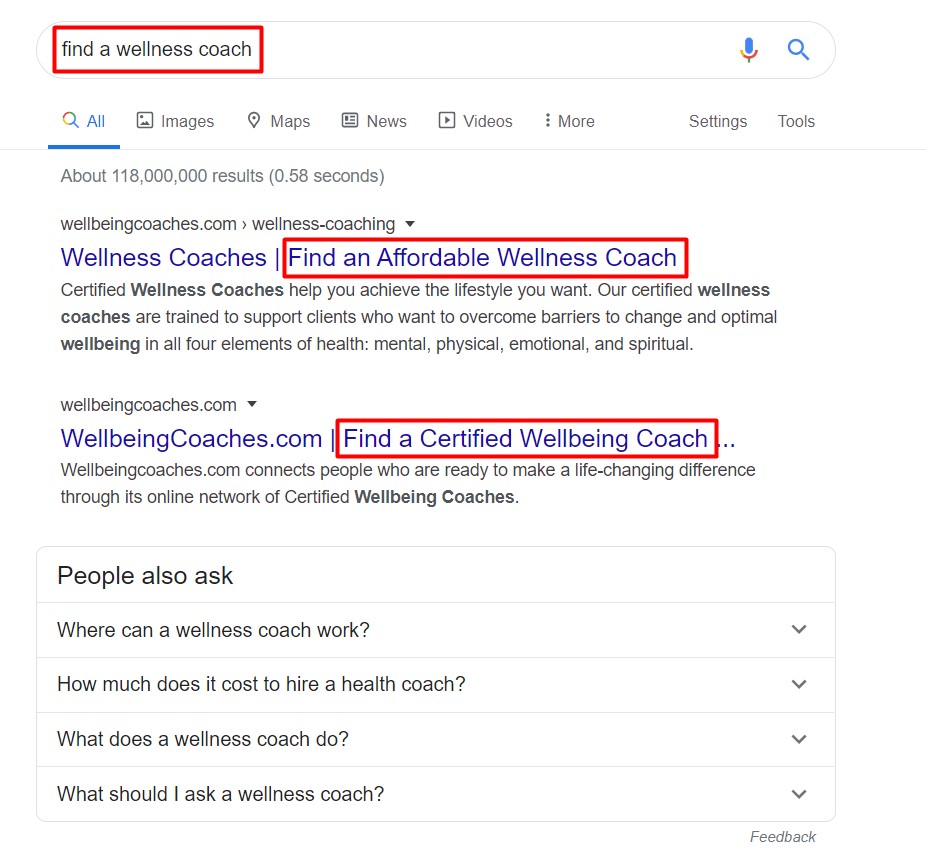 One of the ultimate goals in SEO is to achieve position zero. This is the default result that Google gives you when you enter a search term. Getting to position zero takes a lot of hard work and lots of luck, but there are ways to ensure that you get there. We'll make sure to cover the topic in our upcoming blogs, but the main tips for getting to this place are:
Make sure that your content is informative

Give the answer to the query at the very beginning of your content

Use a top-down pyramid approach – the most important content comes at the top of the article, everything less important comes later
Use social proof to turn more visitors into paying customers
If you have customers who are happy with your coaching services, there's another way that you can profit from them, besides monetary gain. Happy customers are the best way to advertise your business and you can turn their experience into social proof for your website. Later on, that social proof converts cold visitors into new clients, who are happy to hire you because they see that you have numerous delighted customers already.
Some of the most common types of social proof include testimonials, reviews, conversion notifications, social media count notifications and many others. The essence remains the same – show what your previous (happy) clients have to say about your services and it will convince new clients to hire you as well. It's an ancient concept that works beautifully in the modern age, thanks to testimonial platforms like Trust.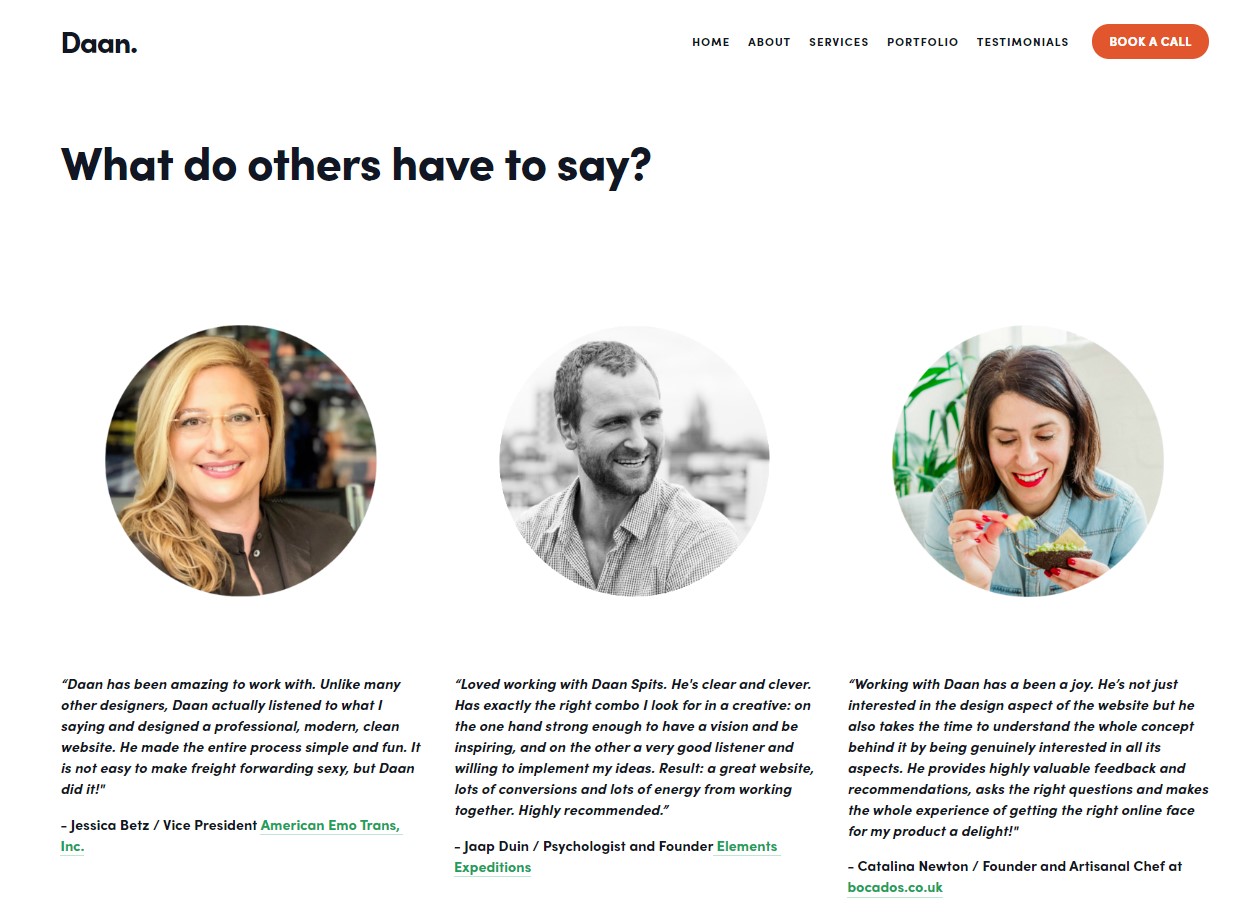 Testimonials are probably the best social proof method for the coaching industry. While reviews are ideal for products, testimonials are about giving a general impression of a company or individual. If you have a happy client, make sure to ask them for a testimonial that you can later use for your home page or landing pages.
You can also take it one step further and ask your clients to record video testimonials for you. While it is more work for the client, these testimonials are also more effective and fewer visitors will think that the testimonials are fake. The good news is – Trust has a video testimonials feature so you can collect them from the same dashboard as all other types of social proof.
Invest in content marketing
I have to admit that content marketing is another buzzword like SEO. Many people claim they know how to do it, everyone wants to teach you how to do it, very few people can show actual results from it and there is lots to read if you want to get good at it. There is one thing you need to know: coaching industry or not, content marketing does work and it can get measurable results.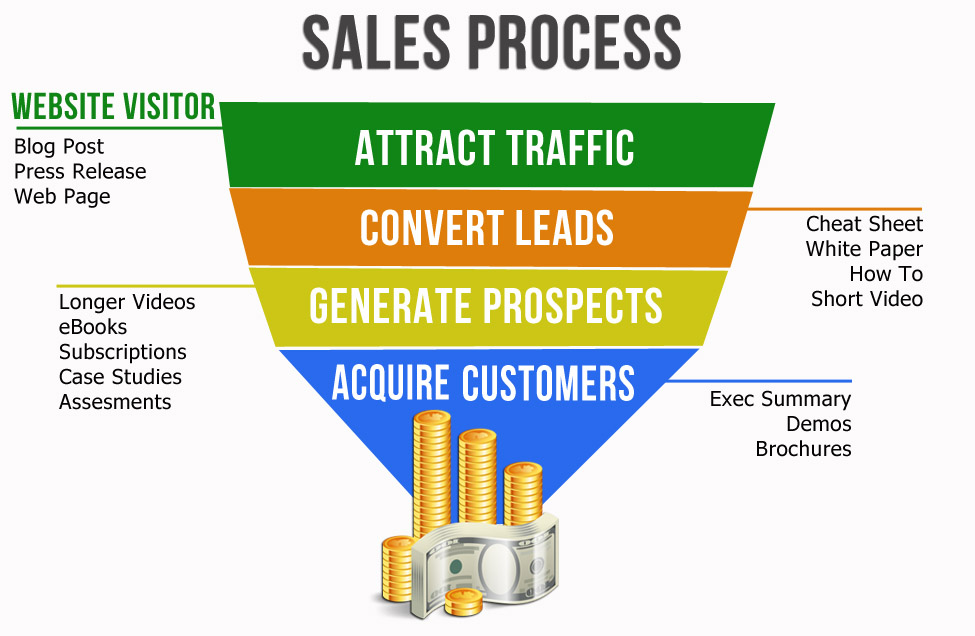 The key to content marketing is once again, to read and get educated. Even if you plan to hire someone else to write and promote your content, you need to know the basics for one reason: you don't want to get scammed. Even if you don't plan to use content marketing as a method to get new coaching clients, I strongly recommend having your own blog. Even with just a single blog article per month, you're still doing something to advance your content marketing efforts.
Don't neglect the free tools
Digital marketing is expensive, especially if you're just starting out. You don't know what tools to use and what's worth your money. You may end up spending thousands of dollars on tools that may not really work for you. However, there is a large number of free tools you need to check out first.
Most of them are from Google. The first one should definitely be Google Analytics, so you can see where your traffic is coming from, which of your pages get the most views and which of them are converting visitors into customers.
The next to go is Google Keyword Planner, where you can see what keywords you're ranking for and how they perform for your website. It's also the best free keyword research tool out there if you don't want to pay for something like Ahrefs or SEMRush.
The third one is Google Optimize. Once you set up your home page and landing page, you need to see which one of them actually works. This is the tool for split-testing and optimizing them and ensuring they give you the conversions you want.
Work on your copy
Selling is all about convincing someone to buy. And there is nothing that sells better than words. The copy on your website is one of the main reasons why people either buy your services or leave your website immediately. The problem is, most coaches aren't talented copywriters, and they shouldn't be.
Copy is everything from your call-to-action buttons to the "About" page that describes what you do and who you are. Get it right and your sales will skyrocket. Get it wrong and potential clients will run away from your website like it's haunted.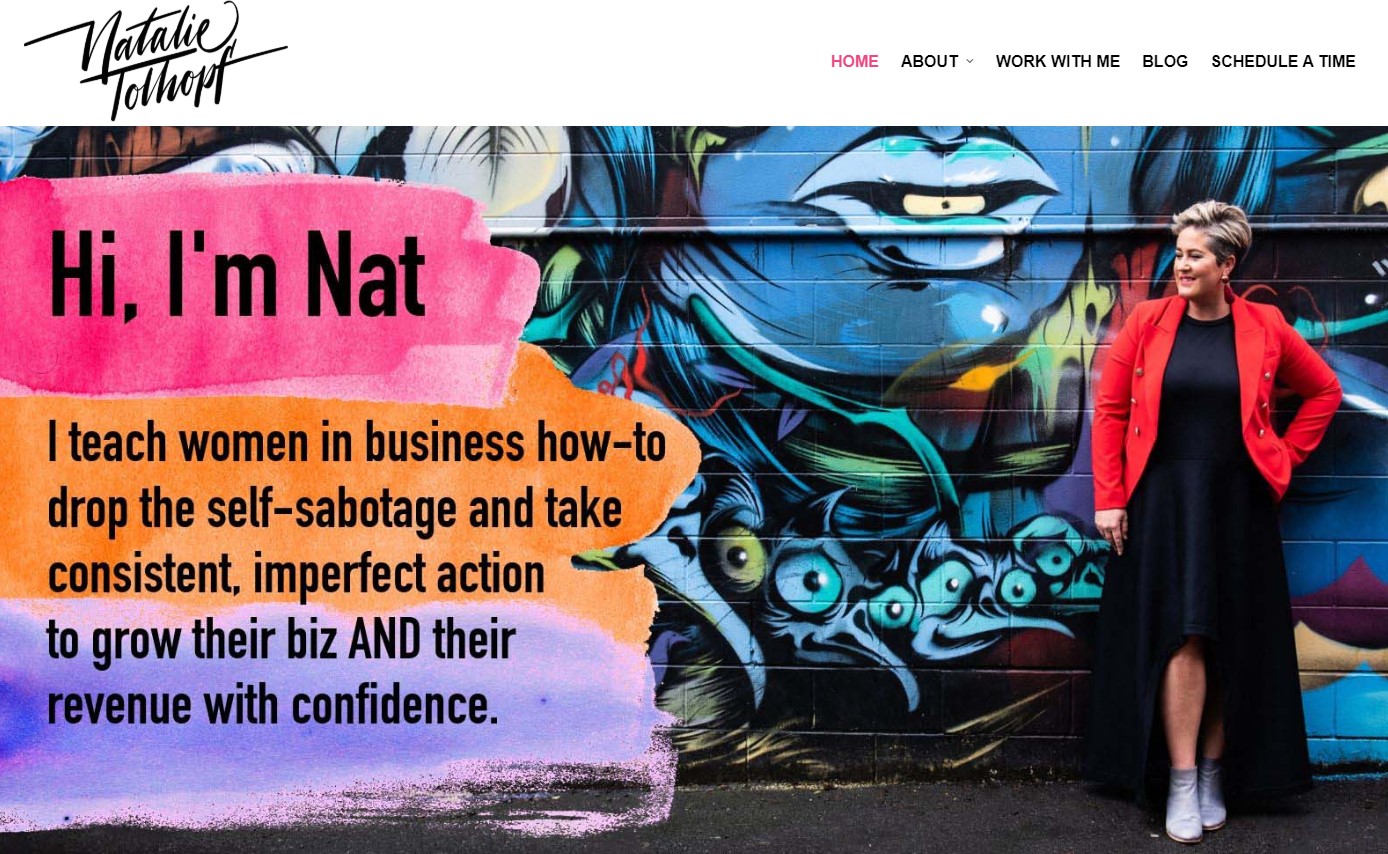 The first step towards writing better copy is doing some extensive reading. I recommend to take a look at some of the courses like Copyblogger is offering – they have some great materials. Guys from TakeFunnels have also written a pretty awesome complete guide on copywriting.
Finally, when you want to give it a shot yourself, remember that you need to think about the benefits that the customer gets, instead of talking about yourself and what you do. Take a look at your competition and most definitely spend some time learning about how your ideal customer speaks – I love using Reddit for this purpose.
Once your copy is live, you can use free tools like Google Optimize to split test and see whether it works or not. Moreover, there are websites such as Usertesting where real live human beings will tell you what they think about your copy (and website in general).
One major aspect of copy is to make your page content skimmable. The average visitor nowadays doesn't have much time to read a whole page. To make your pages more readable and easier to skim, do the following:
Use subheadings with your most important keywords

Use bullet points

Use lists

Break up your text with images

Use plenty of white space
Email marketing, one email at a time
Not everyone can sell through email, but every coach should use email in some form. It's a well-known fact that the return on investment for email marketing is incredible – over $40 earned for every $1 spent on this activity. Just like everyone can buy the ingredients but not everyone can prepare a delicious meal, having the ability to write emails doesn't mean that you can write emails to sell.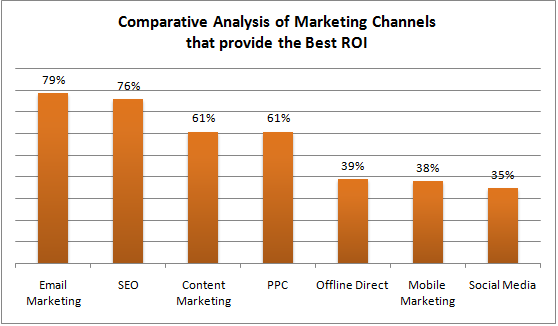 The first step is collecting the emails. If you visit 10 coaching websites today, 9 of them will have some sort of pop-up that collects emails. It's your choice how you want to do it – you can offer visitors to subscribe to a newsletter, give them a discount if they leave an email, offer a free eBook or a guide in exchange for their address, but one thing is certain – you need to capture emails.
Once you have a good email list, it's time to send out some emails and get your (potential) customers' attention. There are countless apps that you can use for managing lists and sending emails, but for a beginner, I would strongly suggest Mailchimp. It has a forever free plan, it's easy to use and you can adjust how much you pay based on how many emails you have.
The first email should be a welcome greeting for new subscribers, after which you can set up an automated onboarding sequence. When it comes to the kind of campaigns you can run, there are countless email marketing ideas for coaches that you can try out. Whatever you do, don't let your email list stay unused. It can be one of the easiest, most lucrative ways to increase your sales.
Conclusion
There are countless ways that you can maximize your sales online as a coach. In fact, there are just as many ways to get more sales as there are niches for coaching. You can use this list as an inspiration to get you started with a specific method. Remember, read extensively and don't give up early and you can skyrocket your sales using just one of these marketing and sales tips.
In short, here is a checklist to use if you want to maximize your sales as a coach:
Specify your target audience

Invest in your website design and user experience

Use social proof to convert more visitors into customers

Make use of content marketing

Use all the free tools you have available

Improve your website copy

Send regular emails to your list(s)