Let's imagine you're looking for a new laptop. Having seen a few YouTube videos with a topic like 'Top 10 Laptops in 2020', you're surfing various marketplaces, trying to figure out which laptop is good for you.
You're choosing between 10 options on a certain marketplace. Let's say that eight out of ten laptops have more than two hundred testimonials and the 4.5 rating. The other two don't have any reviews and ratings. Are you more likely to buy a laptop with 200+ testimonials, or one without no reviews?
Let's be honest, you're likely choosing one with the high rating and a bunch of testimonials. And there's no surprise. In fact, you couldn't help it. This little psychological phenomenon that determines your behavior is called social proof.
What is social proof?
Social proof, one of the strongest tools of persuasion, helps us to decide what the correct behavior is when the correct course of action is uncertain. Social proof is especially effective when we consider ourselves to be similar to those who have already taken the action.
The theory behind social proof is a bit tough. It says that people will follow the actions of the masses because we believe that if many other people behave in a certain way, it must be correct. What's more, we want to fit in with the group. And we usually believe the group is better informed than they are.
Let's go back to the situation of choosing a laptop from the previous section. We've assumed that the laptop wasn't good because it didn't have any positive testimonials. That's how social proof works.
Why social proof is especially important for online marketing
Social proof is more relevant now than it has ever been when it comes to online marketing.
Think about it: when you're shopping offline, you can directly compare products and choose a better one. You can feel their quality, smell or taste them, etc.
On the other hand, when you're shopping online, you don't have the product in hand to examine it yourself. As a result, you need outside opinions to make your final decision: reviews, ratings, video testimonials, etc. And even shopping offline, 50 percent of shoppers use their smartphones to research products' reviews before a purchase.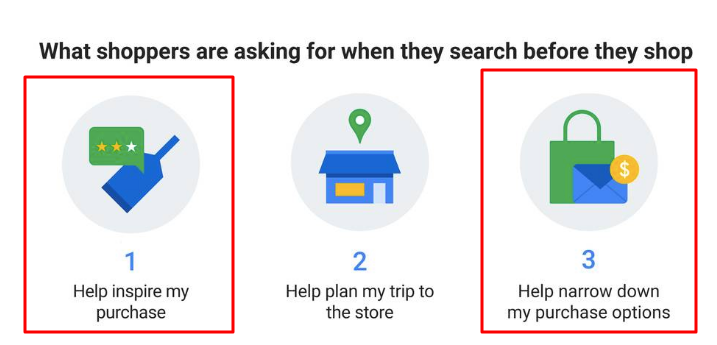 Let's take a look at some interesting real-world examples. One study conducted by Sigurdsson, Menon, Larsen, and Fagerstrom (2018), found that product rating was one of the most important factors when purchasing food online.
Another experiment examined how ratings influenced tastes in music. On an artificial music market, songs with the poorest rating were made to appear at the top of the list as 'most popular'. Surprisingly, these originally unpopular songs were then better received by users and became just as listened to as the legitimately popular songs.
Want more? One study by Callaway Digital Arts found that when any of the iPad apps were listed as a top 10 most popular app in the iTunes App Store, daily downloads vault 10x over the prior period. All these examples demonstrate how powerful social proof can be when it comes to online marketing.
Is social proof effective?
They say the social proof is an integral part of conversion optimization and makes prospects feel more comfortable purchasing online. They say social proof legitimizes a business in the eyes of prospecting customers. They say social proof creates an immediate trust with prospects and shows that your company provides quality products and services.
The question is, should you believe that? Can social proof be truly effective for your business? Should you adopt any testimonials and rating platforms? Let's investigate!
We all want to make decisions more easily and avoid mistakes
Why does social proof have a chance to impact our behavior? We are capable of making our own decisions, aren't we? The thing is, decisions, even the smallest ones, require a lot of time and a large degree of mental effort. What's more, we all are scared to make a mistake and rely on social proof to avoid wrong decisions. As a result, our brain is constantly looking for a 'short-cut' to simplify the decision process.
There are some funny experiments that demonstrate the power of social proof. For instance, researchers proved that a group of people standing on the sidewalk looking up at the sky will cause 80 percent of passers-by to perform the same action. Social proof affects us even when it comes to our life principles: a tiny social proof nudge influences people's decisions and facilitates the choice. Examine yourself: is the color green or blue?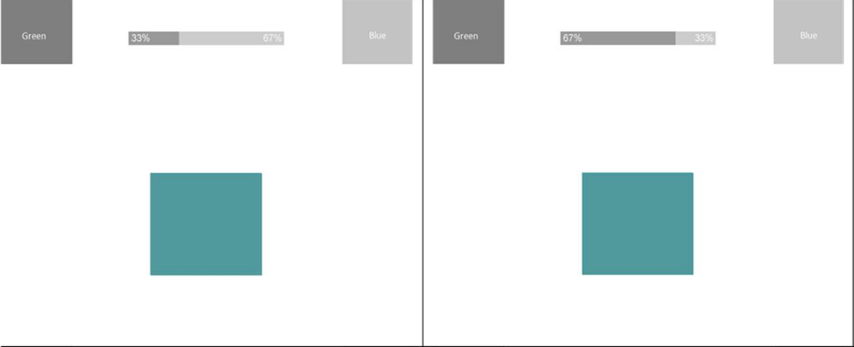 If you don't feature social proof, prospects think you're a loser
Research from Moz covers how a lack of social proof can decrease conversions. The thing is, if you don't have any testimonials or ratings, prospective clients assume that your company isn't trustworthy and mature enough. Also, the bad news is that they think that your products aren't being used by anyone because their quality is poor. In other words, if you're lacking in social proof, nobody will buy from you.
Social proof boosts conversions
If you're not using the power of social proof, your website, social media accounts, emails may not be converting as well as they could be. A case study from ComScore, a web analytics company provides a real-world example of how social proof impacts conversions. The company set up a few experiments for improving the conversion rate of a landing page.
The idea was pretty simple: folks from ComScore included existing clients' logos on page A and both testimonials and the logos on page B. And they found that the logos-only page brought them a 43 percent lift in conversions. But after adding relevant testimonials, they experienced an 84 percent lift in conversions! This is a clear example of how a social proof boosts conversion rate and has a measurable impact on the business.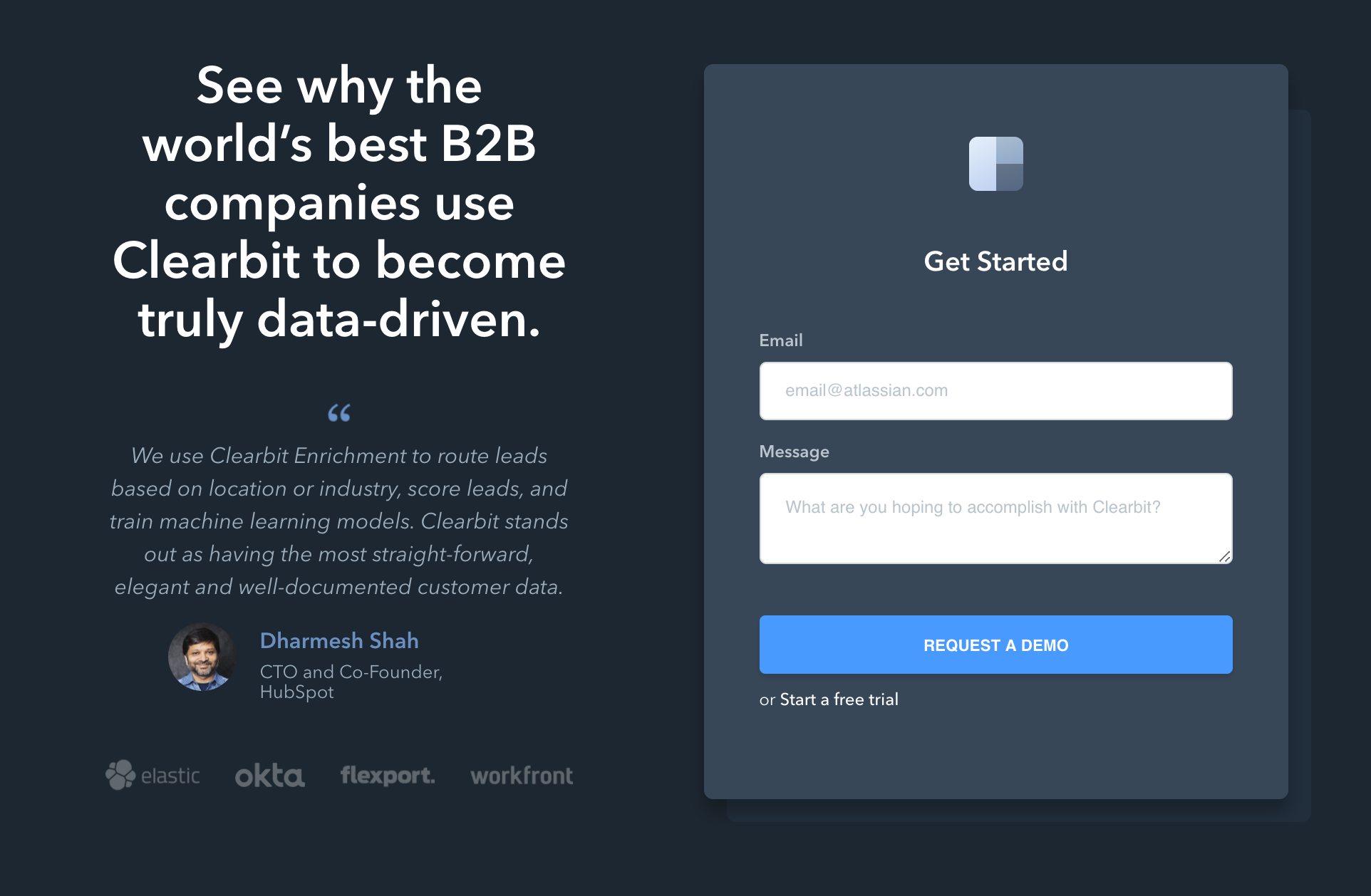 What if you mix social proof with great content? It's called user-generated content, a crucial social proof phenomenon. Shoedazzle, an American online fashion subscription service, motivated their early clients to produce short review videos showcasing the products they'd bought. What's next? Their prospects watched more than 9 user-generated videos on average, helping catapult sales. Brilliants, isn't it?
Customers are looking for testimonials
While you are doubting that social proof actually works, 82 percent of your prospects seek recommendations from friends and family before making a purchase. In addition, they seek out opinions from independent review sites about your products and company. The best thing is, 80 percent of people trust online testimonials as much as personal recommendations. After reading positive testimonials on review sites, 54 percent of people will visit a website.
Considering that, for as long as you have doubt, you can't benefit from social proof. Instead, put more effort into collecting social proof that is becoming a necessity for any company looking to stay trustworthy.
Customers trust social proof
Why do Instagram and Facebook show you posts someone you follow likes? The answer is pretty simple: they know the power of social proof. If someone you follow likes a post, get interested in an event, etc., then you probably will too.
There's one thing to remember: people don't trust the very first testimonial they see. Instead, people check a few different review sites before making a decision about a purchase or partnership: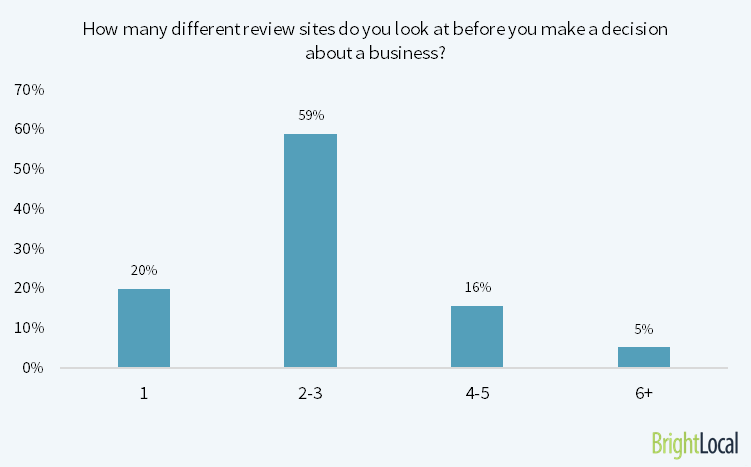 What does it mean? When it comes to testimonials, try to get positive feedback on all the major online resources for your industry: Yelp, Google, FourSquare, G2 Crowd, TrustPilot, etc. Then you can use social proof from third-party sites in your marketing materials. For instance, it's a good idea to include a five-star rating from a well-known peer-to-peer resource on your website or landing pages.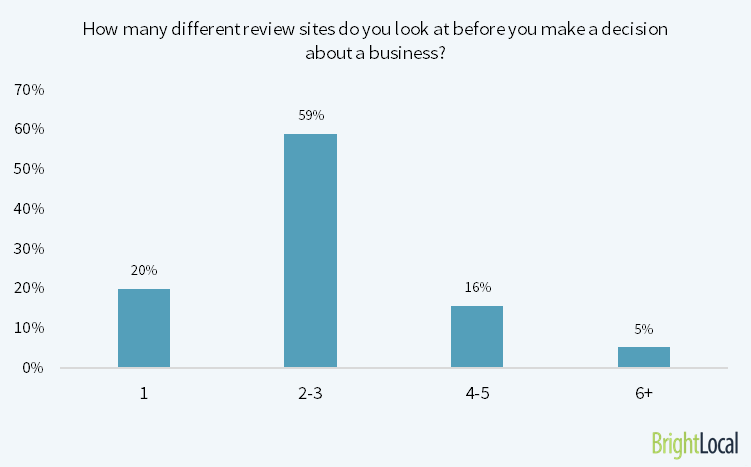 Social proof beats traditional advertising
Nowadays the competition is growing, people stop believing in advertising, and traditional marketing doesn't help to stand out from the competitors. That affects the decision-making process and presents businesses with a serious challenge.
Luckily, social proof allows businesses to cut through the noise today and save money on advertising. There is a whopping fact: 83 percent of customers trust reviews and ratings more than advertising. What's more, today advertising campaigns are effective if only they feature relevant social proof and consumers believe that the endorser truly likes the product.
Social proof increases the purchase probability
There's one interesting story about the effectiveness of social proof in terms of the purchase probability. One day researchers examined the effectiveness of signs devoted to an environmental issue. As instruments of persuasion, they use social proof, saving money, protecting the environment, and making responsible choices. It turned out that positive social proof was more persuasive, affirming the power of group influence.
And various modern studies prove this fact:
Nearly

63 percent

of consumers indicate they are more likely to purchase from a site if it has product ratings and reviews.

95 percent of customers say they often read reviews before making a purchase (Spiegel, 2019)

72 percent of customers say they never make a purchase until they have read reviews (Testimonial Engine, 2019)
Considering that, place positive social proof prominently on your most important sales and landing pages where customers are close to making a purchase. Avoid places such as your website's status page.
Social proof positively impacts your social media accounts
Being a small local business, you should enable ratings and reviews on your Facebook Page ASAP. Why is it crucial? The numbers show that 80 percent of people would be more likely to purchase if they saw positive testimonials on the company's Facebook page. What's more, seeing customer reviews or ratings is the most important factor in engaging with a local business' Facebook page for 41 percent of people.
In addition, searching for a local business on Facebook, you will find local businesses with the best reviews and ratings. The better Facebook Page rating you have, the higher you rank in the Facebook search results.
Video testimonials are the highest converting tools
Videos are best at evoking emotions and communicating the message. While people only remember 12 percent of textual information, videos have a 95 % retention rate and help people remember anything. As a result, 4 times as many prospects would rather watch a video about a product than read about it. Considering that, video testimonials are great for building connections with your target audience and driving conversions.
You need to avoid negative social proof
If you still don't believe in the power of positive social proof, there's another interesting fact for you: negative client feedback can work against you and do harm to your business. Most people require at least a three-star rating before they'll consider buying from a company.
For instance, the first negative testimonial on an eBay seller listing reduces a seller's weekly growth rate by 13 percent! Also, a 1 percent increase in negative reviews leads to a 7.5 percent decrease in sales price realized. The key idea here is simple: you should collect as many positive testimonials and ratings as possible.
What rating do you need? The star ratings that provide the highest number of sales are between 4.2 and 4.7 stars (Spiegel, 2019). And only a one-star increase in a product's rating increases sales by almost 10 percent.
How to start using social proof today
With declining trust in traditional marketing and advertising, social proof makes a business more trustworthy, influences potential customers, and, as a result, boosts sales. Nowadays text testimonials, video testimonials, star ratings, and other types of social proof are a must-have for every website and a crucial part of the shopping journey.
To make prospects more confident that you're the right choice for them, you can adopt Trust, a testimonial and rating platform. This tool will turn your website visitors into paying clients without the tech headaches by showcasing your best reviews.