Many businesses run their websites like an electronic catalog or brochure – they just plaster several information about their company on their pages, with the hopes that the visitors will just browse around and find it. You will mostly find such companies paying a lot of attention to providing detailed usability guidelines, and designing a site with easy navigation.
These are good things, but unless your main goal is to only provide information and to educate, then you are barely doing enough. If your website don't persuade visitors to take your offer, go a step further by adding the following 6 elements for maximum lead conversions.
Build a trust-based relationship
Establishing a good rapport with your customers and building trust is the key to long-term success. I mean, don't you want customers who purchase more, stick with you for long, recruit their friends, and shout to the world about how much they love you?
When it comes to creating a trust-based relationship with your consumers, there is no better way than the inbound marketing process.
Inbound Marketing is a relatively new technique for helping you adapt to the fast-changing needs of the market and for providing an excellent customer experience for long-term ties. There are entire books about this thing but basically, you take your audience through four steps. And by the time you're done, those who make their purchases should be happy enough to keep coming back and to actually refer you to their friends.
• ATTRACT
Find a way to attract a specific group to your site – people who have the highest probability of becoming leads and permanent customers in the long run. Ensure you post relevant content at the right time (stay current), so people are lured to your site. In short, turn strangers into visitors. Then you can nurture them like a little child.
• CONVERT
So those people who did not know about your services have visited your site. What do you do next? You convert them into leads. Identify the nature of your biggest prospects, single them out, and engage them in a conversation that is convenient. It could be in the form of messages, meetings, forms, emails, and so on. The moment you realize they want to talk, initiate and make sure you carefully answer all their questions to clear them of any and all doubts.
• CLOSE
Now that you've attracted the right visitors and singled out the right leads, you can now go ahead and turn them into customers!
Say someone has clicked on your CTA, fills out a form, or downloads your white paper, but does not actually make a purchase, you could follow up on them with a series of emails and guide them with a step by step.

Apart from emails, there are more than a few sales tools in the market for helping you in closing those leads fast and easy. For example, pipeline management, lead nurturing, and predictive lead scoring. These are tools that help you know which one of your many efforts are creating the most leads and whether your team is closing those leads effectively. These tools could also help you nurture leads based on their shifting interests each time they visit your website.
You might find that most books have combined the 2nd and 3rd steps into one single component they call "engage". But the ultimate goal remains to be the same: get customers that stick around for as long as possible.
• DELIGHT
Since Inbound Marketing is all about providing a remarkable customer experience for long-term relationships, it only makes sense that you make these customers happy. Continue engaging with them and following up to ensure that they are successful. That way, they will keep coming back and who knows? They might even bring a few of their friends!
Landing page
Now that you know how to build trust and relationship with your customers, the next element you need to include on your website is a landing page. This mainly focuses on coaxing your visitors into doing what you want them to do on your site.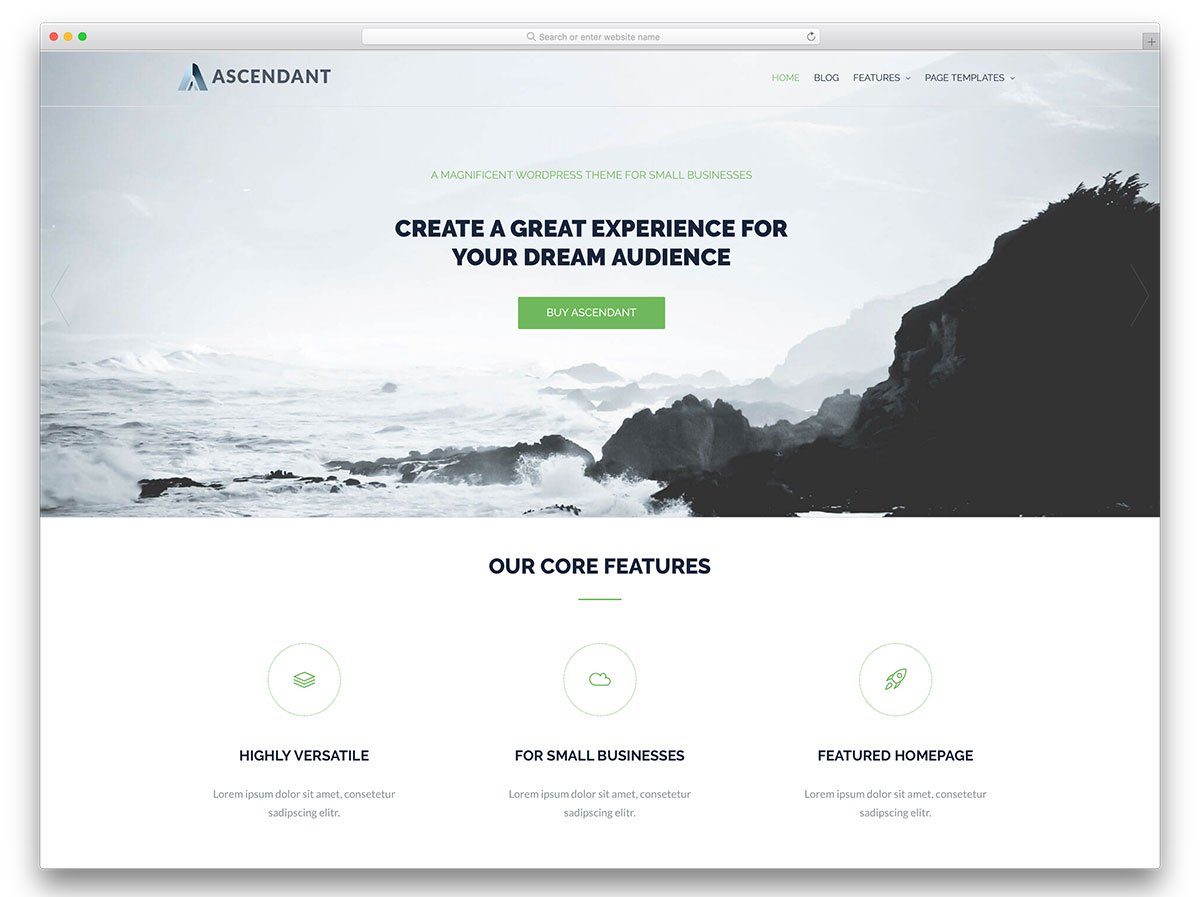 Here are some among many reasons as to why you need a landing page:
1. To zero-in on your offer
Say you are running a painting business and a mother was reading your blog about the best paints for a nursery. In the end, you include a CTA button for consultation that takes them to your landing page. That is where you mention what they're going to get out of the consultation. Convince them that it is worth it and beneficial for them to talk to you or one of your guys.
2. Generate leads with ease
Capture more leads by taking them to target landing pages for their specific needs. In a way, it acts as a filter so you don't just display all your offers in one place and make a clutter. But rather, take a visitor to the one thing they are most likely to purchase.
3. Garner demographic info on your prospects
Each time a lead fills out a form or takes part in any other conversation on your landing page, you get to collect some pretty valuable information about them. This information could help your sales team in knowing what type of visitors are converting. This means they can identify prospects even before they reach out.
Lead magnets
A lead magnet is essentially something you give for free so you can get contact details. You need those contacts, especially email addresses. That's how you turn your prospects into customers: by responding to their queries and convincing them that your services are just what they need. It's also how you follow up and ensure that your product is helping them. It's how you build trust.
However, it doesn't mean you have to only get the email address. Depending on the nature of your business, phone calls or text messages could work fine as well. It's just that most people will give up their email addresses before they give you their mobile numbers. Plus, it's much easier to organize your emails.
Here are a few types of lead magnets you could try:
1. Report / Tip / Guide Sheet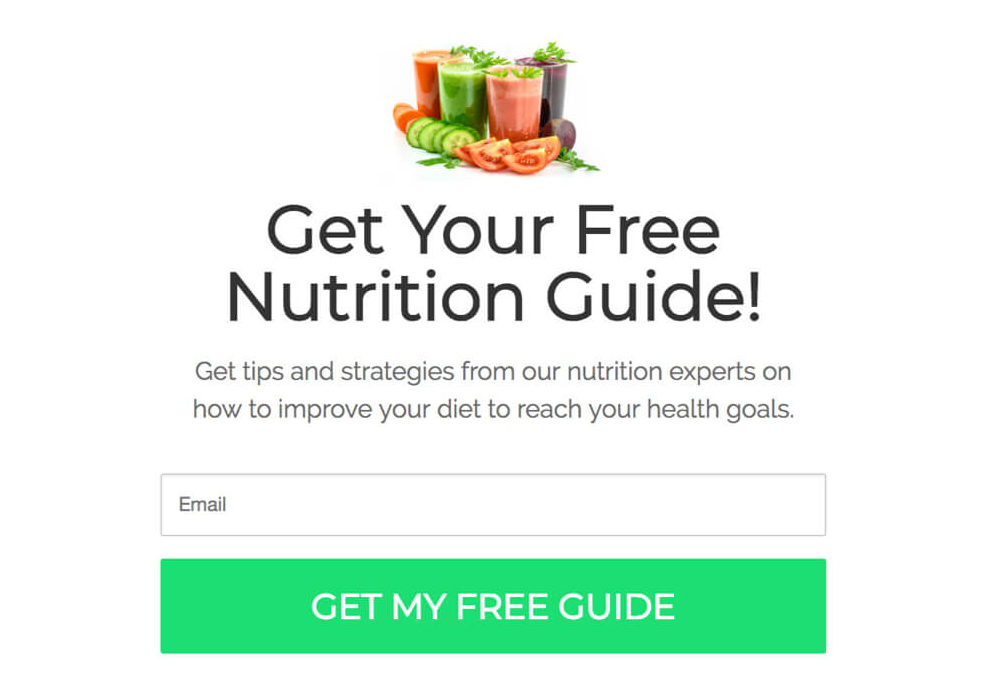 2. Quiz / Survey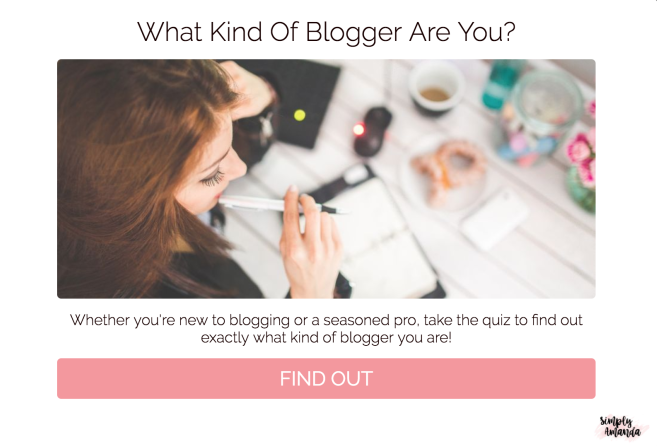 3. eBook / Video Course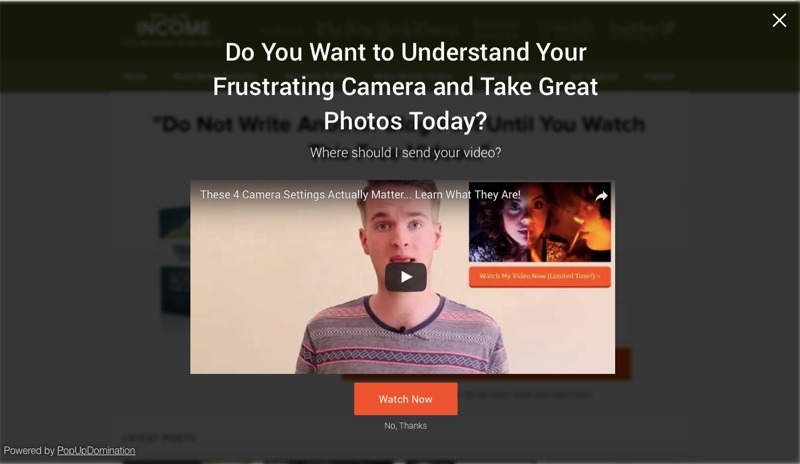 4. Free Trial
5. Premium Account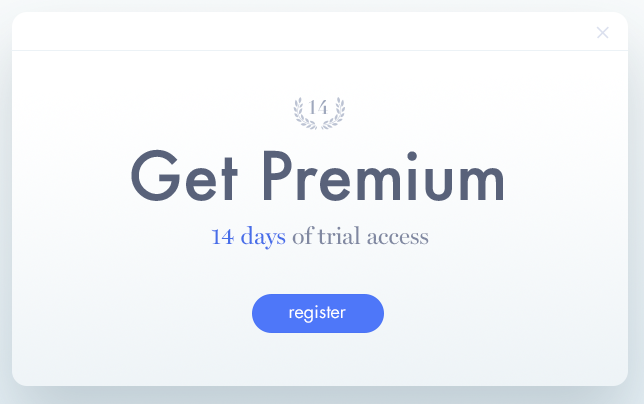 6. Coupon / Discount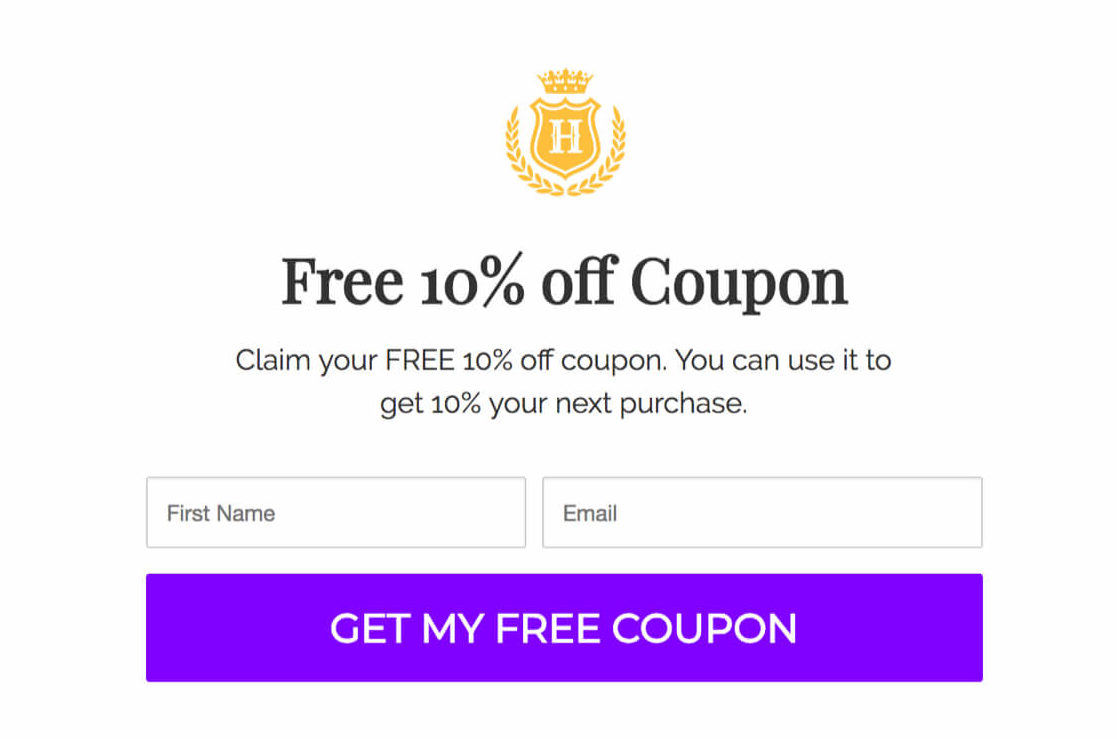 All you have to do is offer any of these "magnets" for free, but withhold it until the prospects give up their contact information or subscribe. Just don't ask for too many details. Only what you need.
CTAs
Always have a CTA component, especially on your landing page. A good CTA should have an image, a headline, and a short text. Don't forget to design the CTA in the form of a button. Make it brightly colored or something that easily stands out so it can grab their eyeballs and ensure the size matches the surrounding details. In addition, ensure that the text on your CTA is as precise as possible; telling someone exactly what they get by clicking.
Forms
Having forms on your website is imperative if you want conversions. This is an organized way of getting details from your visitors for further conversations. Ensure that the forms are strategically placed as you don't want a landing page to miss a form. Most people will tell you to place the form within the upper page fold, and they are right. However, a form should not be the first thing visitors see when they come to your site. Begin by giving them a reason to fill out the form.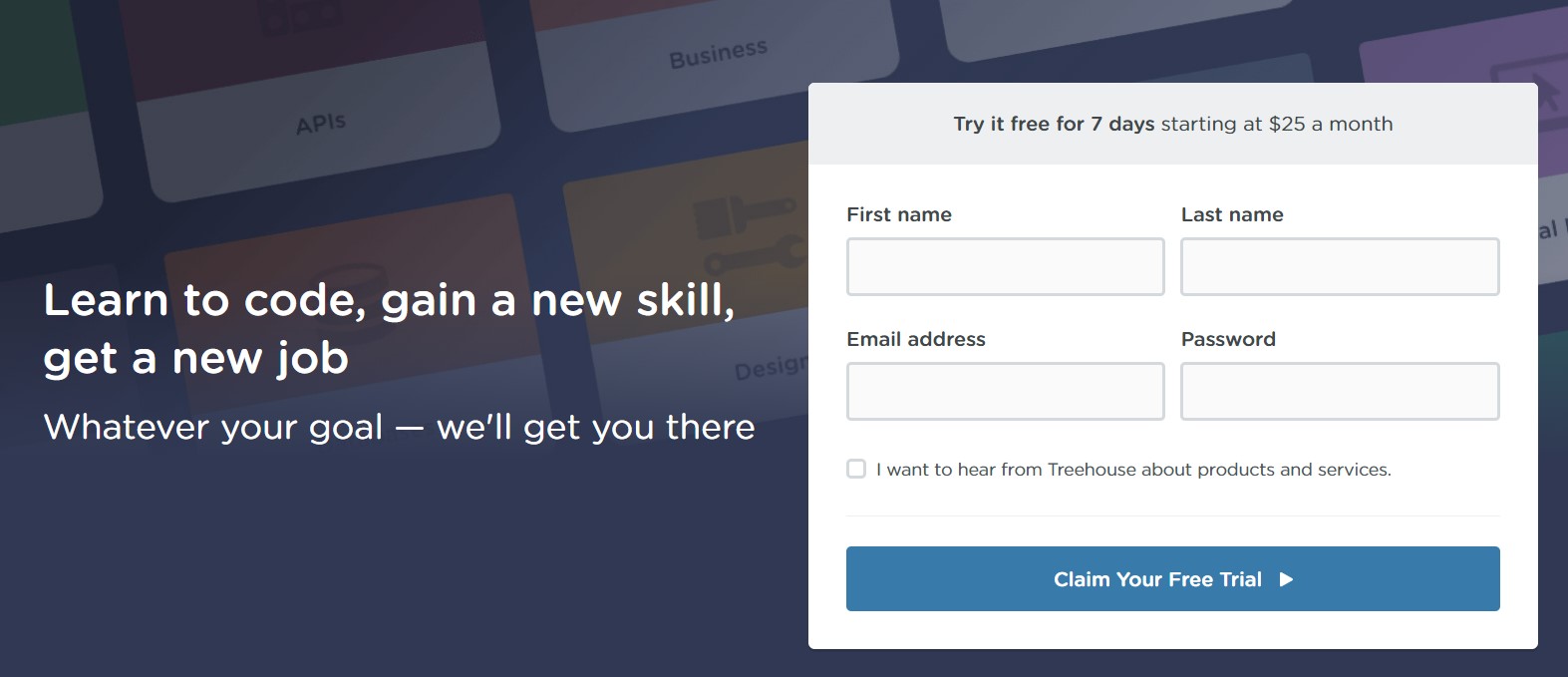 Be careful not to create long forms unless they are absolutely necessary. People don't like filling out too many spaces. Also, use various techniques to make the user experience as easy and as fast as possible. Things such as auto-filling forms and drop down windows should come in handy.
Customer feedback
Make use of the most valuable website element – customer feedback – by sharing text and video testimonials with website visitors. You can adopt a testimonial and rating platform like Trust and benefit from all main social proof aspects at the same time.
Trust displays real data from current customers so that new website visitors are encouraged to give your business a try. It's quite easy to set up and use and can help boost the website conversion rate when acquiring leads and getting demo registrations.
Trust also offers many additional handy features. They allow you to:
Use existing videos from Facebook, YouTube, etc. as video testimonials.
E-sign a contract between you and your testimonial sender.
Enhance testimonials by icons with links to social media profiles or websites of your customers.
Shows your overall rating in the Google Search results, making it easier to get more organic traffic.
Change the look of widgets to match your website or use one of the pre-defined templates.
And many more.
Moreover, with the help of Trust, you can send out rating surveys to customers to find out how happy they are with your services. Not having a paying client base, you can gather feedback from those who've tried your products during free trial and then ask them to leave a text or video testimonial.
'Thank you' page
This is a page where you redirect your visitors after they opt-in for an incentive or sign up for your services. You can also provide a link to the lead magnet they fell for, or simply tell them how to get it now that they have fulfilled their end of the bargain.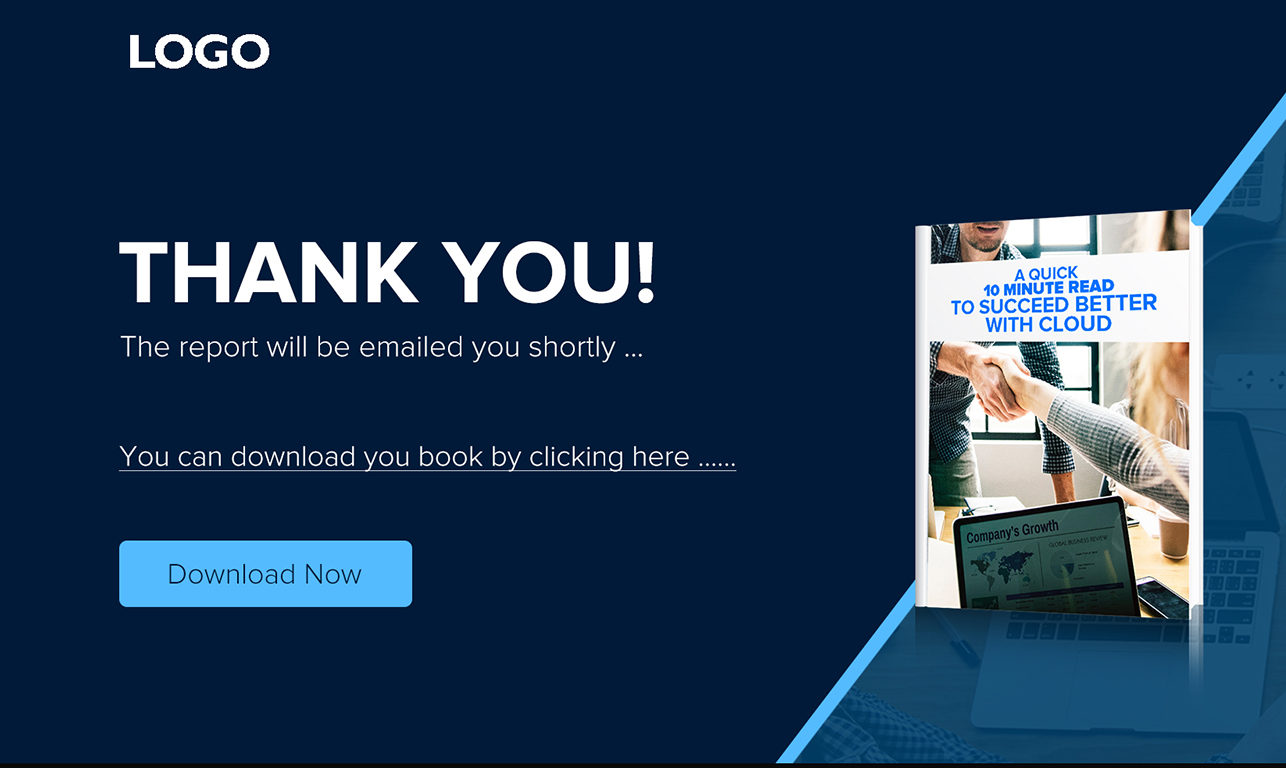 The thank you page is also where you ask for referrals, social sharing, encourage engagement, and link to another lead magnet or more of your popular content.
Bonus tip: permission marketing
Be sure to ask for permission before contacting your leads. According to Seth Godin, permission marketing is a privilege (not a right) to deliver anticipated, relevant, and personal information to people who actually want to get it.
Permission comes in many forms. For instance, subscriptions are a form of permission. That is how home delivery newspapers are able to make more money than magazine newsstands.
When someone gives you their contact information by signing up, they are permitting you to reach out to them and build your case. But, just because you somehow tricked them into giving up their details somewhere on your site, it doesn't mean you have their permission. Avoid filling people's inboxes with messages they don't want.
Practicing permission marketing ensures that you work with people who want and value your services. It shows respect, and today's consumers want that. It is the best way to earn the market's attention.