For modern consumers, email has become one of the most popular channels of communication and information exchange.
This popularity stems from the fact that emails are easy to create and fast to send, but they cost significantly less compared to other traditional communication channels like SMS.
For this reason, brands have adopted emails to reach their target audience since it gives them a cost-effective solution that can work miracles.
More specifically, when it comes to eCommerce businesses, where competition is huge and brands need to attract more customers, email marketing has proven itself to be a powerful ally to elevate even the smallest business into a high eCommerce valuation colossus.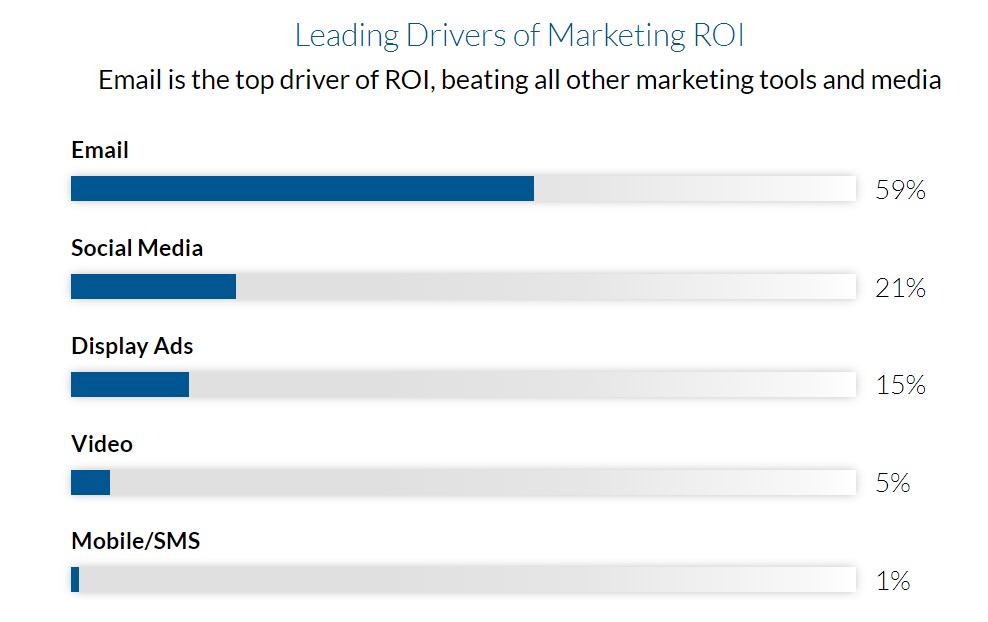 With the number of emails sent and received per day expected to reach over 347 billion in 2023, email marketing will keep reigning supreme as the best and most cost-efficient tactic to expand your audience and increase your ecommerce sales beyond measure.
Now, you may wonder: what are the benefits of email marketing and marketing automation?
Is there concrete evidence that by using email marketing automation, your e-Commerce business will thrive beyond count?
To answer your question, yes, email marketing can work its magic even when you aren't fully committed to it!
Let's See How Email Marketing Automation Can Benefit Your eCommerce Business
1. You increase your landing page efficiency and conversion rate
Landing pages are an eCommerce store's best friend.
By creating the best landing pages, you acquire a powerful ally to promote specific products, increase your brand awareness and expand your audience.
Since eCommerce landing pages can be infused with transactional pages, landing pages are an important revenue and lead generation arrow marketers should keep in their marketing quivers at all times.
However, since visitors and customers won't be able to find them at first click, finding a way to deliver them fast and easy is perfect to increase their conversion rate and success.
To communicate the value of their products, numerous brands have employed amazing newsletter templates to increase their landing page traffic with irresistible offers that will make your subscribers act faster than Flash.
Here's an email I received from Nikon: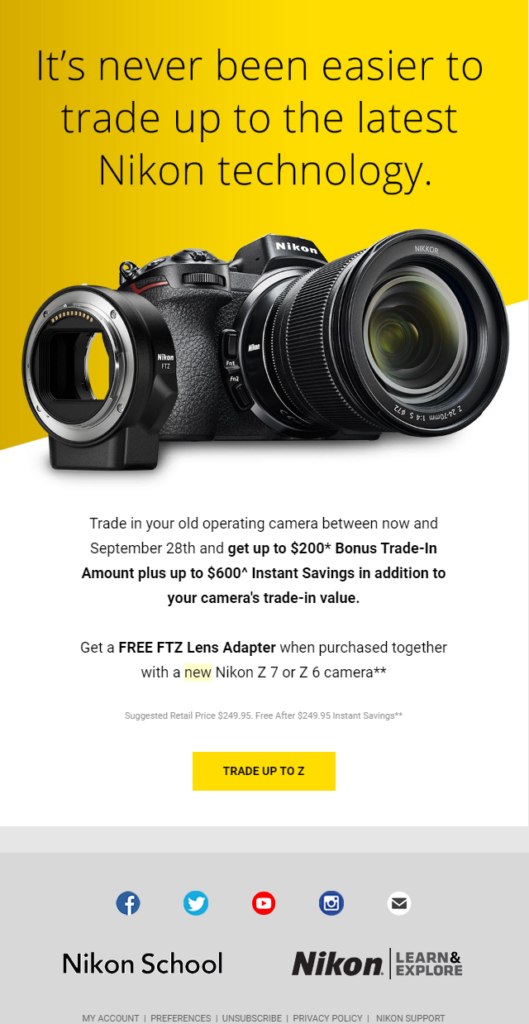 When you click on the "Trade up to Z" CTA, Nikon redirects you to a landing page that has all the information about updating your gear.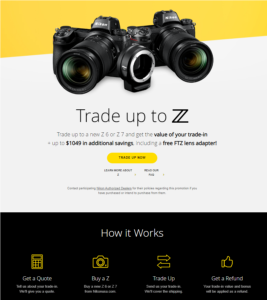 Since your homepage is full of CTAs, giving your subscribers a focused look at the product or service you are offering will help you inform them better and make them click on your CTAs more easily.
Sending emails that will redirect your subscribers to your landing page gives you an excellent opportunity to increase your conversion attempts and focus your subscribers on a single task that will have no distractions.
Keep in mind, though, that your landing pages should match the style of your email in order to maintain continuity and give extra information to your subscribers.
What you need to create amazing landing pages is a great landing page builder and the power of social proof.
To social-proof your landing pages, you should consider using a great tool to make your social proof endeavor less difficult and give your conversion rate a huge boost.
If you don't want to search the market, take a look at top 8 social proof tools to help you increase engagement, on-site conversions and improve customer trust.
2. You get more sales-ready leads through lead nurturing
Lead nurturing can be defined as the process of building relationships with your prospects and leads for the purpose of making them a part of your marketing funnel.
As a tactic, lead nurturing is the best way to prepare your uncertain leads, educate them about the benefits of your product and incentivize them to buy your products.
Email marketing plays an integral part in the successful nurturing of your leads, since it can deliver powerful pieces of content that your prospects will use to their benefit.
Since not everyone who joins your email list is ready to purchase, you can use email marketing to build trust in your brand, highlight the value of your products and excite your new leads.
What you'll get after your lead nurturing campaign is a sales-ready audience that will be ready to support your eCommerce business and turn it into their favorite place to buy something.
Using some of the best email newsletter templates will also help you excite your audience and lead them one step further down your marketing funnel.
3. You improve customer retention and sales
Whether you have a successful eCommerce store that drives sales or you are just taking your first eCommerce steps, customer retention should be a top priority.
If you think that one-time purchases are a great tactic to increase your revenue, then I urge you to rethink.
Your customers are your most valuable asset since they keep your eCommerce business engine running.
Email marketing comes to help your customer retention efforts with amazing campaigns that will strengthen your communication with them and show your old and new customers that you haven't forgotten about them.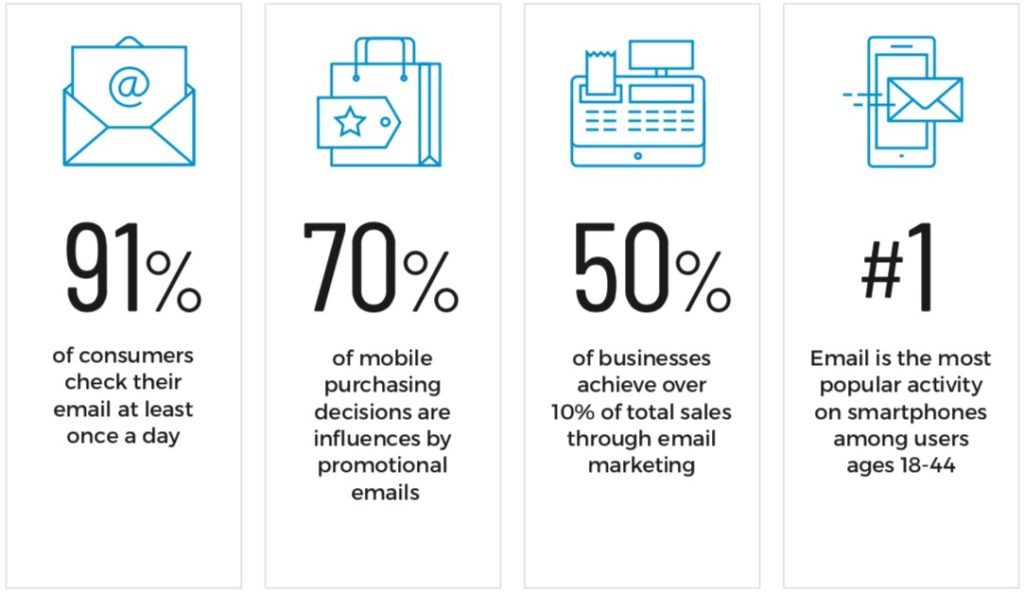 Similarly, when you email your busy customers with amazing offers, content, and tips, you will help them keep you on top of their purchasing minds and get back to your brand regardless of the time of their previous purchase.
Showing your customers that they are the gears of your business will give you a great advantage and help you be on top of your e-Commerce game.
4. You deliver better customer service
Customer service can either make you a champion or send you tumbling down Mount Everest.
Since things can go wrong regarding a purchase, payment method, route management or shipping time, your eCommerce store must be prepared to receive your customers' queries and offer quick solutions to their complaints.
Since 54% of customers prefer email customer service channels to get their messages across compared to other customer service channels, email marketing has shown us how it turned from a simple marketing channel into an all-powerful problem-solver.
Also, according to statistics, 73% of customers fall in love with a brand because of friendly customer service representatives.
So, by using email to reach them, and giving solutions in a smart and friendly way, your customer service can become one of your greatest marketing tools to customer loyalty and retention.
With great customer service, you can, undoubtedly, improve customer experience and see your customers' love and appreciation turn into more sales.
5. You restore lost revenue with cart abandonment email campaigns
Cart abandoners are, without a doubt, the bane of your eCommerce business' existence.
With the percentage of abandoned carts reaching almost 70% in 2019, businesses need to find a solution to restore their lost revenue and promote their growth.
Email marketing automation, in this case, is an eCommerce store's secret weapon to restore lost revenue.
With campaigns that aim at re-engaging customers with their abandoned carts, email marketing automation is one of the best cost-effective tactics to increase sales and conversions. This is why experienced businesses use an email analytics tool to get campaign insight, make integration, and set metric target for easier growth.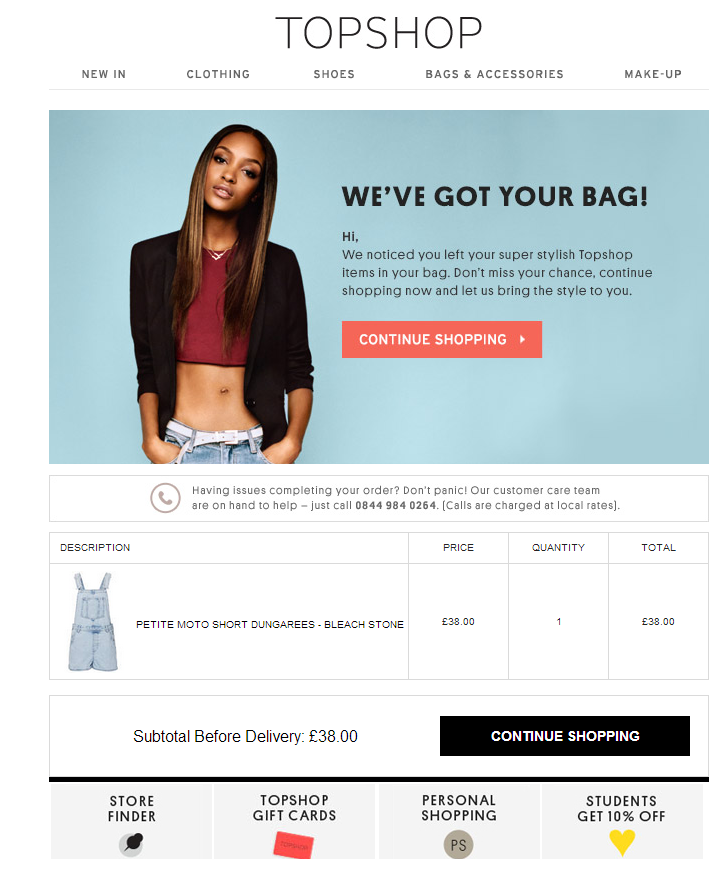 While cart abandonment campaigns give your customers powerful incentives to return to their baskets and fulfill their orders, marketing automation offers you the chance to automate the process and give real-time solutions.
With powerful workflows, email marketing automation delivers your incentives the moment a customer leaves the cart.
The result: when your customers check their inboxes, they'll find a reminder that will lead them to their order.
Combating cart abandonment is one of the greatest benefits you'll get from email marketing and marketing automation.
So, using it in your eCommerce strategy is a must.
6. You deliver better content with mailing list segmentation
Email marketing has another secret weapon that helps businesses determine their target audience's preferences.
Since your leads and customers are at different points in the sales funnel, finding the exact point they are at will help you divide them into separate segments.
As a result, brands can craft highly personalized content to target the needs of different groups better and improve your CRO.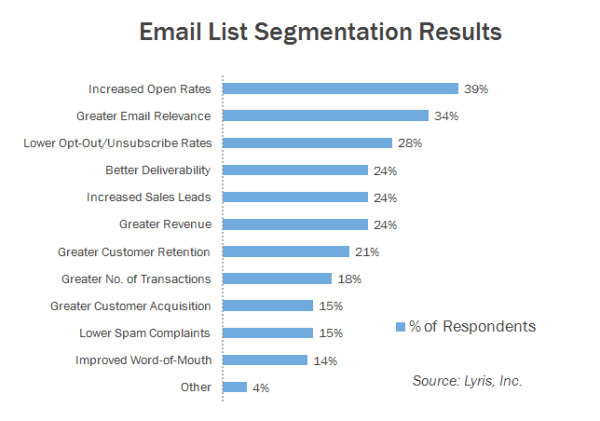 Since personalization (or lack thereof) is a force that influences a customer's purchase intention, delivering content that will speak to them through emails not only helps businesses improve their sales, but it also enhances their brand image and reputation.
Through email list segmentation, your eCommerce store can deliver more than a boring campaign; it delivers a powerful conversion bomb that makes converting new customers easy as pie.
7. You get a higher return-on-investment
So far, we spoke about the cost-effectiveness of email marketing.
Now, let's see the numbers and why email marketing can benefit your eCommerce business more return on investment than you think.
As you'll see, the estimated ROI for every dollar spent on an email campaign is almost $40.
While there are a lot of email marketing and automation benefits, the ROI that emails can give to a business is, undoubtedly, the best there is among a variety of other marketing tactics.
Since emails are easy to create and distribute to your subscribers, email marketing is one of the best weapons to increase conversions without spending a fortune.
8. You simplify time-consuming tasks
Since sending emails manually can be an extremely tedious and time-consuming process that will hold you back from more pressing matters, automation is your greatest ally to increase productivity and help you with task management.
Email marketing automation will be in charge of distributing your campaigns according to various time or action-triggered events coming from your subscribers like joining your mailing list for the first time or abandoning their cart.
For example, using automation will help you deliver exceptional welcome emails and cart abandonment emails to make a great first impression and restore your revenue.
Here's a great example from Burberry:
This is not a welcome email that someone from Burberry sent me manually but an automated sequence that drew information directly from my email address and… voila!
Now the email feels more natural and less impersonal.
Using email marketing automation will help you add personalization to your campaigns without going through millions of emails yourself.
Having your email's DMARC record activated will also help your email stand out.
9. You assist your other marketing endeavors
A great way to make the rest of your marketing endeavors easier is to combine them with email marketing automation.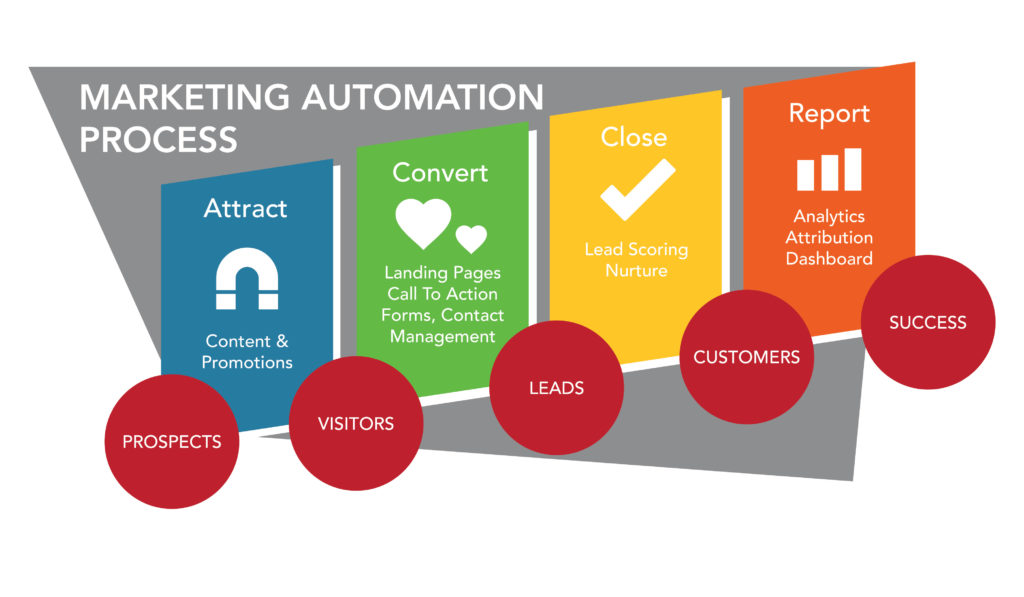 For example, your social media marketing can benefit greatly from email marketing regarding social media reach and brand visibility.
Inviting your nurtured email community to follow your social media accounts will help you increase your engagement with them and boost your social media marketing reach in an instant.
Since most of your subscribers have a social media presence, creating and reinforcing a new community that will attract new followers is the perfect way to build your brand image without spending money on paid strategies.
Takeaway
To recap, your eCommerce business can benefit greatly from email marketing automation.
Not only does it allow you to nurture and engage with your leads, but it also improves your customer retention.
Using it will help you deliver more traffic to your landing pages and website, that you'll see your eCommerce store fly in no time.
Most importantly, emails will help you combat the problem of cart abandonment and restore a valuable percentage of your revenue.
As the most profitable marketing channel, email marketing automation will make your eCommerce marketing simpler and be your powerful assistant to power up your other marketing strategies.
So, now that you know what you can get by using email marketing, why wait?
The next time you consider implementing it in your business strategy, think of these benefits and get ready to conquer the eCommerce business world.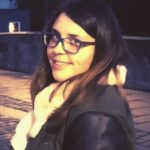 This is a guest post by Marilia Dimitriou.
Marilia is a Creative Writer working for email marketing software Moosend. Her passion for writing has made her find new ways to combine the art of Creative Writing with SEO Copywriting.