More and more people are moving from desktop to mobile devices for accessing the Internet. This is why it's essential for businesses to focus on increasing mobile conversion rates. We dug out some future-proof strategies to boost conversion rates on mobile sites.
Speed up your mobile website
Nearly 53% of mobile users abandon websites that take more than 3 seconds to load. Also, Google is soon to launch "Speed Update" in July 2018 according to which, mobile page speed will become an important ranking factor in mobile search results.
So, if you want to boost conversion rates on mobile devices, it's time to work on improving the loading speed of your mobile site. Fast websites get more engagement than other sites which expands your chances to increase mobile conversions.
To speed up your site to boost your mobile conversions, you should:
Get a responsive, mobile-optimized design.
Optimize your images using relevant keywords.
Follow Google's best practices for improving mobile page speed.
Avoid content overload
You created a beautiful landing page with plenty of relevant imagery, lengthy text sections to include the most information, and social testimonial. Undoubtedly, the page will perform and convert well on the desktop.
But probably not on mobile devices! It's because the major 'call to action' is buried far down your web page.
Remember that people read a few sentences before being forced to swipe or tap. So:
Start your mobile content with short, strong headlines and powerful statements.
Instead of lengthy paragraphs, structure your content concisely in bullet points.
Avoid unnecessary images and sliders on mobile websites. This is because sliders don't support touch-based gestures which leads to low conversion-rate.
Personalized marketing
Personalizing your marketing increases not just conversions, but traffic and sales. It makes users feel empowered, well-understood, and connected to you. According to Gartner, personalization will boost e-commerce profits by 15% by 2020.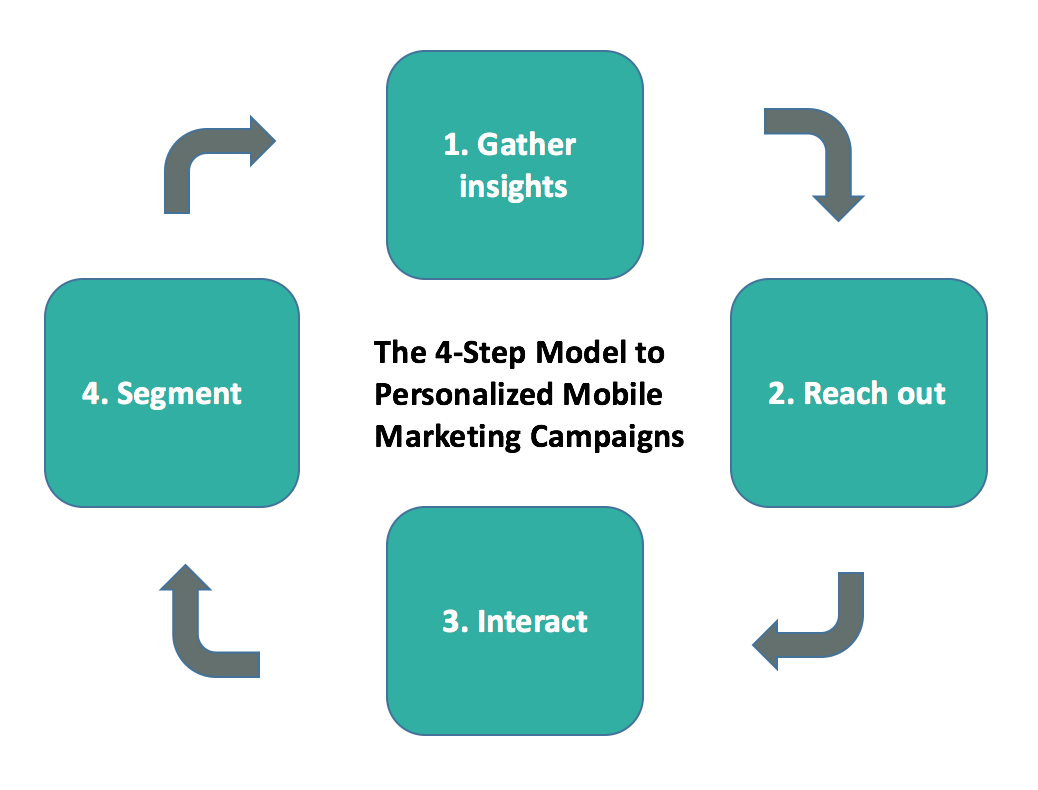 But, personalization is not just using someone's name on your ads or emails. In fact, it's about showing visitors the right deal at the right time. To achieve this, you need to gather data about who your visitors are and how they interact with your website or messages.
Geomarketing is one of the best-suited personalization methods for mobile users. One Google's research suggests that around 61% of mobile users prefer shopping from sites that customize their marketing material according to their location.
Another way to personalize your marketing to boost conversion rates on mobile is to display offers that are relevant to your target audience.
Use product videos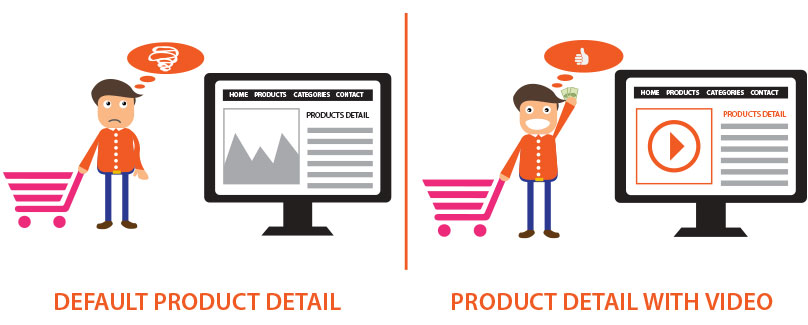 If an image is worth a thousand words, a product video could easily be worth a thousand sales.
According to StacksAndStacks.com, a housewares e-tailer, visitors are 144% more likely to purchase after watching a product video than those who don't. And, you can't afford to ignore this marketing force if you're serious about mobile conversion optimization of your website.
People prefer videos because watching videos takes less effort and time compared to reading lengthy product descriptions. Visually showing how your product works is the best way to convince your audience why they should shop from you.
Moreover, videos not only educate your customers but also make you an expert in your niche. It makes people confident and comfortable in purchasing on your website.
Make sure you show your products from several different angles and zoom in on its top features. Segment them for different shopper demographics to get the more mileage out of your videos.
Make a cross-platform strategy
Most of the digital customers now own multiple devices; including mobile phones, laptops, etc. It means they will browse your website from more than one device.
Let's look at some stats:
31% of customers use multiple devices for online shopping.
71% of people dislike the inconsistent cross-device experience.
35% of transactions that are started on a desktop are completed on a smartphone.
So, make sure that visitors can easily switch back and forth without any hassle.
Equally important is to measure the cross-platform experience of your visitors and optimize those experiences across all platforms. The major KPIs to measure includes the number of sessions, the number of downloads, social shares, installs, and conversion rates.
Note the results and make strategies to enhance them across various targeted platforms to boost conversion rates on mobile.
Make the checkout process easy
Remember that a complicated checkout process leads to a quick cart abandonment.
So, one of the best ways to boost conversion rates on mobile devices, especially for an e-commerce store, is to ease and simplify the checkout process.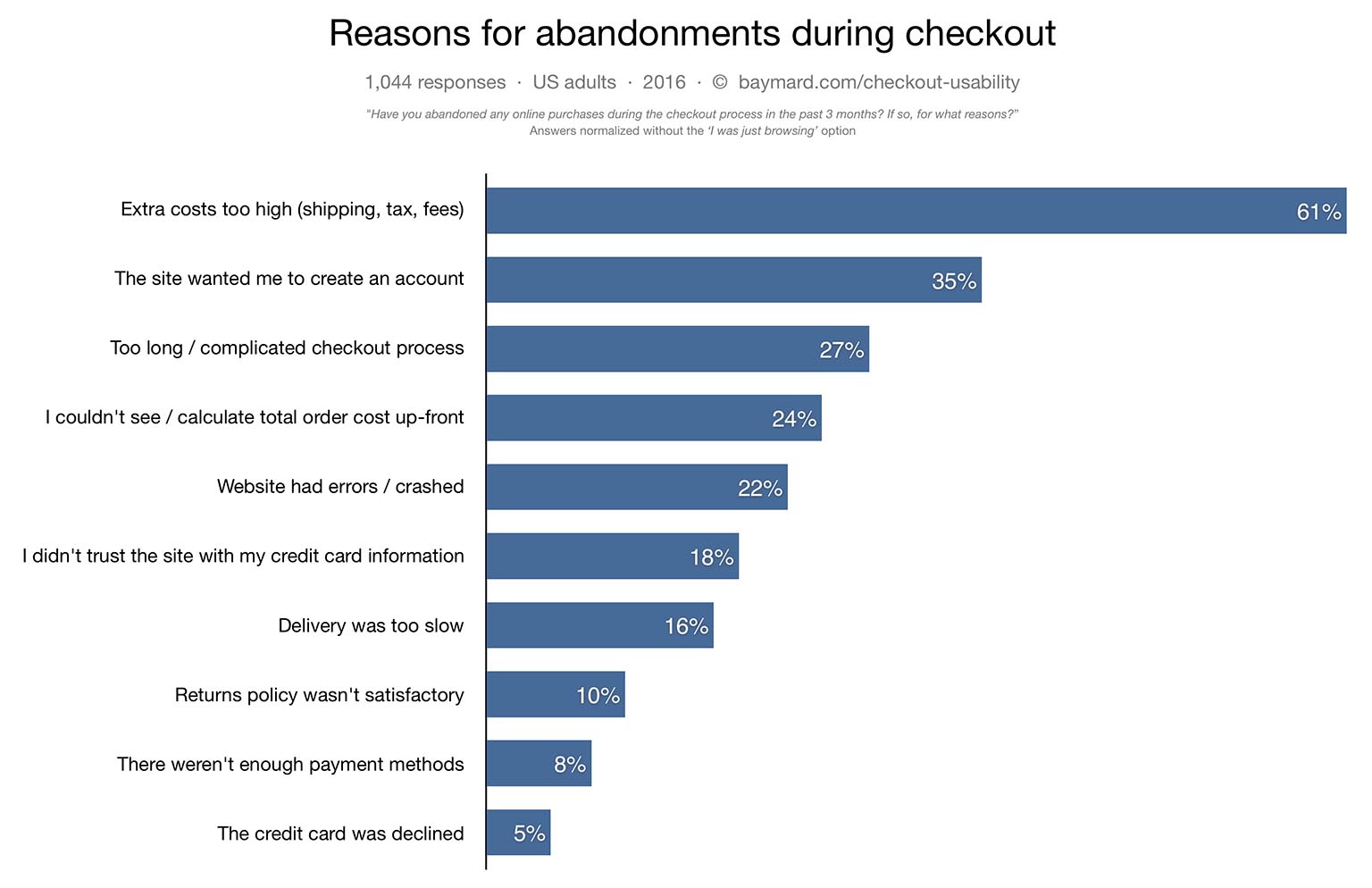 To ease your checkout process:
Reduce the number of checkout steps; much better if you can get it down to a single step.
Show a progress bar on the top of the checkout page to show visitors' progress through the process.
Don't forget to include an option to use guest checkout as it will allow people to purchase from you without signing up.
Mobile SEO
Google's recently launched 'mobile first index' update has made it important to optimize your site for mobile users so that your visitors can find you effortlessly. So, you need to optimize your website for mobile in order to improve your website's conversion rates.
Important! Though some desktop SEO practices are the same for mobile SEO, both are different entities.
Mobile users are highly-focused and have less interest in scrolling down the screen.
The mobile search follows a different ranking algorithm than the one used in desktop ranking.
Mobile considers different ranking factors to rank a website in SERPs.
That's why you need to look at mobile SEO differently than the desktop SEO of your website.
Some of the best mobile SEO practices that will eventually boost conversion rates on mobile site are:
Use a responsive design for your mobile site.
Use mobile-optimized content based on the keywords people use to search you.
Optimize title and descriptions according to the keywords.
Add internal and external links to authority sites in your content.
That's it! Implement these proven strategies to boost conversion rates on your website on mobile devices.