If you ask any marketer about the importance of having an online presence, it's likely that they'll reply "incredibly so", "crucial" or "essential".
No doubt about it.
However, when we move from theory to practice, many of those marketers actually do nothing special about their online presence, if anything at all.
Today, we will go through a few ingredients of building your online presence and show you what practices you can apply to generate more leads and fewer doubts.
Fasten your seatbelt, we're starting right now.
Why should you care about your online presence?
There are a few reasons why it's worth taking a look at your online presence and actually work on its constant improvement.
Since the proof is in the pudding, we'll back this statement up with some data.
Everyone loves numbers, right?
90% of individuals haven't made their mind up about a brand before searching. (Hubspot, 2020)
What does it mean?
You only have a few seconds to make a good first impression once someone enters your website.
You may either attract someone to visit your site again, or put them off ever visiting again.
The outcome is up for grabs, but it solely depends on your website.
If your online presence is captivating and consistent, including your website, you're one step closer to achieving success.
86% of consumers favour a trustworthy and respectable brand on social networks. (Smart Insights, 2017)
Does it come as a surprise?
Not. At. All.
Consumers would rather interact with those brands that are easy to trust than with random names appearing on their feeds.
Don't underestimate the power of social media when it comes to online presence – it can deliver not only a great deal of traffic and leads, but also precious brand awareness and customer retention.
63% of customers who search online are more likely to choose businesses with an informative social media presence. (Growthguru, 2019)
There are a few groups of customers: those who buy instantly, those who won't buy no matter what, and those who need to do a bit of research before they hit "purchase".
For the latter group, checking out brands online – on social media or their websites – is an integral part of this research and can impact the final decision about investing in or forgetting about something.
An informative social media presence definitely contributes to bringing potential clients on board.
We've recognized seven practices that you should apply to your strategy today, and you'll find them in the next part of this article.
Seven good practices for building a credible brand online:
1. Give your brand a solid voice
Tone of voice isn't just a buzzword, it's the essence of your brand.
Your job is to make it remarkable, and the loudest manifesto that you can make.
The tone of voice should reflect your brand identity and keep in line with your values.
Put some effort into planning it well.
Define what your target group and industry are, then try to figure out a message that is intended for them.
Collect several ideas and evaluate them to understand how your audience may interpret the tone of it.
For example, you should avoid funny phrases while running an insurance agency.
Conversely, you don't want to sound too formal when selling surfing boards.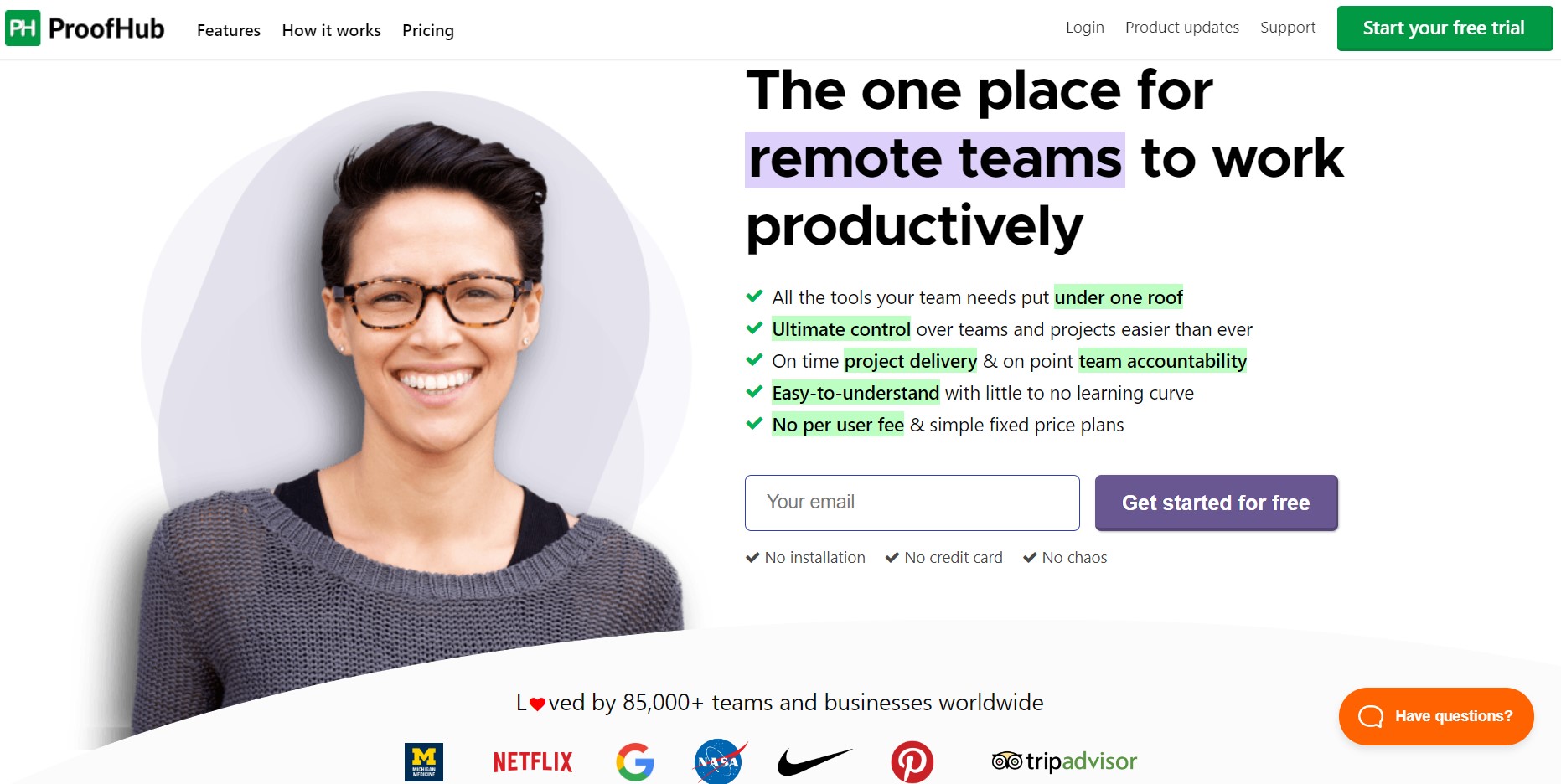 Always compose a message that is relevant to your niche.
Think about what will define you the most, something that makes your vision complete together with the communication that you plan.
Remember to care about the cohesion of content.
It should be clear and directed to your customers, plus it's critical to keep it consistent over time.
The tone of voice should be one of those assets that make a brand: next to guidelines, brand books, SWOT or competitive analyses and recognizing target groups.
It may be difficult to manage, but you need to do so if you want to sparkle with your online presence.
You can use digital asset management software to help store your files and have them handy anytime so that they can also be easily accessible for your team members.
2. Think of your online presence as your business card
A web page should build trust at first sight, whereas anything shady may be regarded as suspicious.
Taking care of this fundamental value should be treated as a priority.
Don't overcomplicate your website; it should be simple and clear on any device.
Think about the best way to deliver content to your customers.
Attaching certificates that will authenticate your business might be reasonable in this case.
For example: being certificated by Trusted Shops is an excellent asset amongst Europeans.
Sharing your core values will allow buyers to identify with your policies.
If your product is bio-friendly, vegan or you care about CO2 emissions, for instance, then your audience should know about it.
Sometimes these details can influence how potential buyers perceive your brand.
Even if your page is packed with quality certificates and trademarks, it's not everything though, and one small mistake could still ruin everything.
That's why you should check if any unwanted ads pop up, if each and every page is displayed in the right way and if you, yourself, would buy something from your site.
No time to be biased here – it's better to fix it now than cry a river later.
3. Use social media
We said it once and we'll say it again.
Social media DOES matter, and the sooner your brand gets up and running there and starts fighting for brand awareness, the better for you and your clients.
54% of social browsers use social media to research products (GlobalWebIndex, 2018).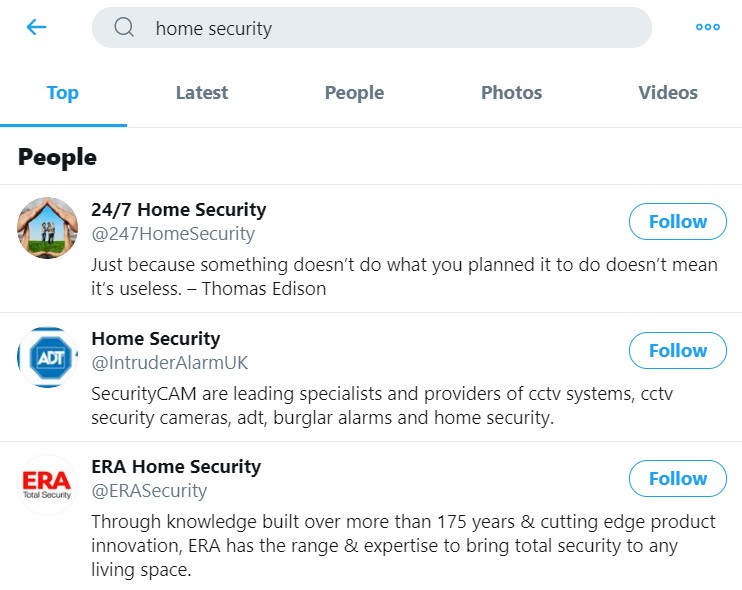 Social media no longer delivers only entertainment: it consists of perfect platforms for reviews and recommendations from peers. I
f your brand is simply not present (nor active) on social media, chances are you're missing something important.
Managing each channel independently can be a real time-killer, but you could use Kontentino for social media management.
It's a helpful tool to plan and execute your social media content.
You can also use it to gather intel about your followers in order to deliver them more engaging content.
Discovering which social platforms are suitable for your brand can help you save a lot of time.
The key is to find out which platform your target market uses most often and how to make the most out of it.
Community management on social media matters A LOT when it comes to online presence.
Your potential clients want to interact with a brand that not only posts great content but also cares about interaction.
This applies even in terms of crisis management, dealing with complaints, and solving problems.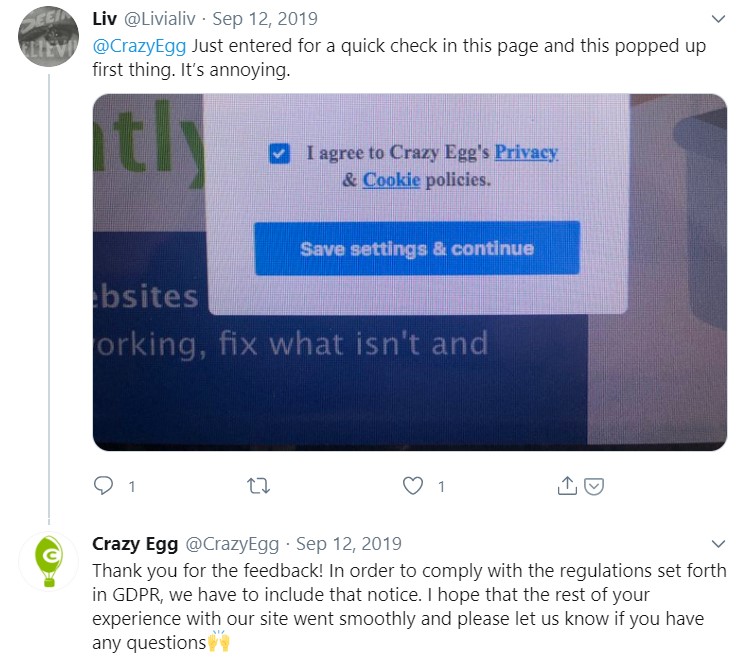 Recognize as much information about your audience as possible – and don't forget to update it.
If you get to know them well, such knowledge will allow you to build an engaged community.
Social media is also the perfect spot for paid advertising.
It can be a few times cheaper than any other channels of advertising, and it has many advantages over them.
The main one is that paid ads on social media allow you to have a dialogue with your audience instead of a monologue that is experienced on other channels.
This way, you can get quick feedback on your ads as well as the perception of your brand.
Not everyone is a jack of all trades, so it's okay to use a bit of help when it comes to PPC management: you can use marketing automation tools, ask independent consultants or go with an advertising agency.
4. Leverage social proof, now
Reviews rock the world.
As well as online shopping.
However, some clients still lack trust.
It has been and will continue to be an issue if you don't provide them enough social proof to back their impulse of purchasing.
This is why social proof on your website is no longer a luxury or choice, it is a must-have.
Show customer testimonials in real-time, when your clients are browsing a particular product.
Deliver glorious customer experience instantly and bring them a step closer to taking the desired action.
With intuitive social proof on your page, you will be providing your visitors with an additional layer of trust. Testimonials of happy users can make another one convert fairly quickly.
Why wouldn't you try it out, then?
In Trust, you can display customer feedback on your website to help build your brand recognition through testimonials and ratings.
5. Provide intuitive pages
We hate to break it to you: all of your important pages need to be user-friendly.
What does it really mean?
Loading time should be non-existent.

You have one chance only to attract a potential client. Then, you need to keep building your online presence with future experiences and visits.

     

Implement solutions for your clients. A live chat widget is a must if you want to deliver quick and spot-on customer service. Leave the gate open for those who prefer other types of communication (for example, implement a call center solution for people preferring to make calls) though, and don't keep them waiting elsewhere.

Be sure that the page looks the same intuitively and has the same functionality on each device.

Nowadays, the very first touchpoint on the line between clients and brands comes across on mobile. If the experience is rather poor, there is a chance that the first touchpoint will also be the last one.

Use plain and simple language. If someone wants to read poetry, they'll find it in books. Your website should be concise and quickly deliver the most essential information to your potential visitors. Create a knowledge base of further blog posts for those who want to know more.
73% of consumers say that a good experience is critical in influencing brand loyalty. Now you know what to do to deliver it.
6. Being a walking copy-paste is passe
Always keep your finger on the pulse, observe what others do, and use it as your inspiration.
Detecting the mistakes of others is less painful than learning from your own.
Finding out what evokes an adverse reaction amongst others can eliminate the same errors in the future.
But you shouldn't perceive inspiration as something to copy. It should lead you to create a better solution by yourself.
Identify how your competitors communicate, what channels they use, what messages they send, and what mistakes they make.
You can do manual research, you can use tools for validating it, and you can just keep observing it for a while to check out whether there's some room for self-improvement.
If your competitors have built a huge online community around them, try to dig into it and find out their reasons for success.
Does it mean that you need to follow this and start building your own community? No.
But you may think about and judge whether it would be successful for you in helping to achieve your business goals.
Also, be careful about implementing any ideas that you have seen your competitors doing.
They, or their audience, can spot it in a heartbeat and cause you trouble by calling you a copycat.
That's not exactly how you want to build your online brand, right?
Key takeaways
The fundamental thing to care about is your brand image.
Consider it as something which differentiates you against the background of others.
Think about what's making you so special and what is a unique value proposition that your brand offers.
Building a strong online presence sadly won't happen overnight: it takes patience, time, effort, teamwork, and often, quite a few nerves being stretched.
No matter if you're starting from scratch or have been online for a while, it's never too late to improve things.
Make sure that your social media presence is consistent with other marketing channels and that your website delivers what it promises to.
Prove that you're that "it girl": provide your visitors with social proof then they'll pay you back with conversion and loyalty, hopefully forever and ever.