Being a business owner in 2021 can be tough. Finding new customers, keeping up with the latest marketing trends, making your customers happy – all of this can take significant time and money. However, there is one thing that will stay true in 2021 and beyond – happy customers bring more happy customers. If your customers are happy, you'll have a great reputation and you'll bring in more business passively. The question is – how to work on your business' reputation without spending hours every day?
It's very much possible to build a great reputation without investing lots of time and money – and here is how.
Actively encourage reviews
According to recent research, 93% of consumers say that online reviews influenced their purchasing behavior. From napkins to cars, we make decisions about what we buy based on what we read online. There's just one problem – even if you have an excellent product or service, reviews just don't happen on their own.
Most buyers won't hurry to leave a review first, even if they're excited with your product or service. Simply put, it's extra work and even if it's just a few minutes, they won't be bothered. However, one research found that 68% of consumers will leave a review if you ask them. So that's precisely what you should do.
Make asking your customers for a review a part of your sales process. After a successful purchase (and delivery), make sure to send out an automated email with a link for the customer to leave a review – don't leave them wondering what action to do. Within your email marketing software, set up an automated email to ask for a review some time after your product has been delivered.
Last but not least, never pay for reviews or offer any kind of compensation to get positive reviews. While it may be tempting to go this route, it's not only unethical but it also breaks the rules of many online review platforms and can get you banned.
Respond to every review you get, especially the negative ones
If a customer took the time to write a review for your product or service, the least you can do is respond to their review publicly. Depending on the platform where they left a review, your response can be seen by others who are looking you up.
When it comes to negative reviews, the worst possible choice that you can make is not responding to them at all. Even if the customer leaving the review is wrong, you're sending a message that they are in fact right – if you don't respond at all.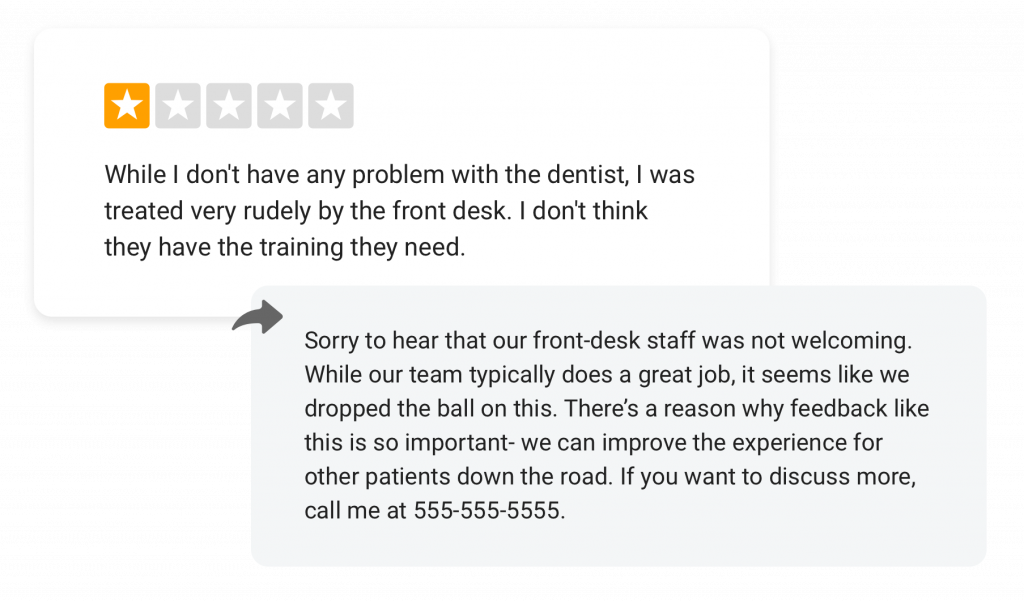 You probably feel offended but the best possible route you can take is to be as polite as possible and ask if you can resolve the customer's complaint in any way. Offer a solution immediately in the response to the review and hope that by doing so, the customer will be satisfied, upon which you can ask them to remove the review.
Even if the negative review does not get removed, it's still an example of treating your customers gracefully and it will be left as evidence of your superb customer service. If you made a mistake, admit it and own it and promise to fix it up whatever it takes. If there is one thing that customers will appreciate, that's transparency and honesty. Admitting your own mistake and fixing it up beats lying and covering up every time.
Show your social proof where it matters
If you have a wealth of great customer reviews, testimonials and case studies, don't let them sit around unused. It is certain that your customers will go and find unbiased sources, but when it's time to convince them to buy, they are on your website and have their credit card ready. This is the time to pull out your very best social proof.
Depending on what you sell, some great places for your social proof (reviews, testimonials) would be:
Home page
Product pages
Feature pages
Category pages
Your About Us page
Etc.
Once you collect social proof, make sure to comb through your very best testimonials and reviews and use them in different formats for your most important website pages.
You can go about this manually, or you can use a comprehensive testimonial and rating platform such as Trust, which allows you to automatically collect and display your best social proof. For example, short-form social proof such as quotes can be used on your home page while longer bits of text such as full-blown testimonials can be a great asset to any landing page.
Moverover, it gathers your overall customer rating that you can use in ads as social proof later on.
Get in touch with your best customers
Collecting positive reviews is a goal that every business owner should strive for. What's even more important is reaching out to your best customers because they will have nothing but praise for you.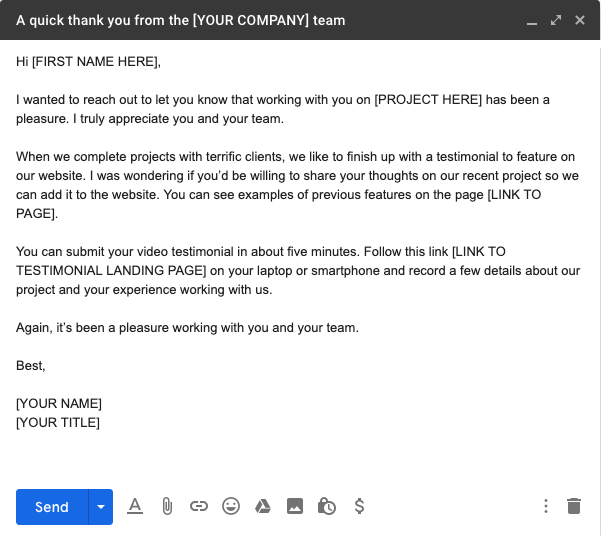 For example, if you're in our industry (SaaS), you probably have access to your product usage data. If you have customers who spend a lot of time using your product or reach a great KPI (e.g. revenue, number of conversions), talk to them. Reach out to them personally and ask for a testimonial or a review. Not only in text, but also in the form of a video or a full-blown case study. It won't take more than a few minutes to write an email and the ROI on this activity can be amazing. They are much more likely to speak positively about you than any other customer and they may have some excellent feedback for you as well.
Set up a chatbot for quick response times
Not everyone can hire a dedicated customer support team to be there 24 hours a day and 7 days a week. In our industry, you'll often have customers from different parts of the world and having someone covering just one shift just isn't enough. However, you can do something to reduce your response time.
As it turns out, we get anxious when no one is responding back. 85% of Facebook users expect an answer within six hours and 64% of Twitter users expect an answer within just one hour. For most businesses, this is just impossible to achieve.
Instead of hiring someone to be there around the clock, employ the help of a chatbot to help you handle the bulk of customer support requests immediately. While chatbots are not a silver bullet for customer support, they can be set up to answer basic queries around shipping times, open hours, pricing and such. In any case, they can be set up to tell the customer that their response has been recorded and when an agent will be able to get back to them.
Remember not to rely on chatbots to solve all your customer service problems, though. Artificial intelligence can only help with generic questions. Make sure to find help desk software that suits your needs, and look over all inquiries picked up by chatbots when you're away.
Respond to every (yes, EVERY) social media comment
Have you ever visited a company's business profile on Facebook, just to see that no one responded to it? Not a pretty sight – we automatically assume that no one is there to respond or even worse, that no one cares.
Research says that 83% of social media users expect to hear back from a brand within one day after they leave a comment, question or a complaint. This is not an issue that you can automate (i.e. solve with a chatbot) and it requires someone to be on the call.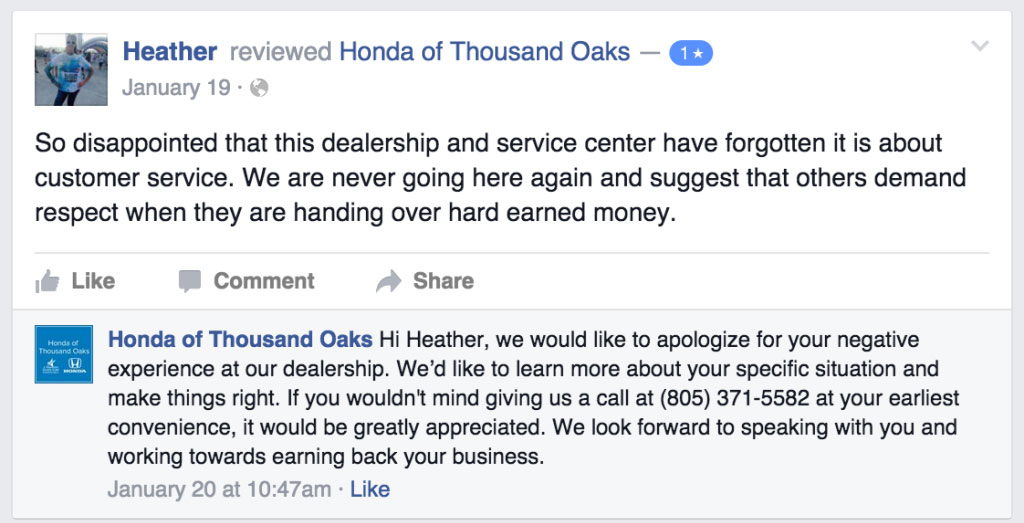 However, it's also something that you can do within 15 minutes. At the beginning and end of each work day, just check your notifications to see what kind of comments you get on your social media profiles. Quickly go over them and make sure to like and respond to each and every one. Sometimes, just writing "Thank you" will go a long way and it's a much better solution than leaving the customer waiting without an answer.
Launch a scholarship in your name
There's a way that you can promote yourself and help out others and it's by launching a scholarship in your name. In terms of ROI, there are very few tactics that can get you that amount of PR coverage than a scholarship. All it takes is using dedicated scholarship software to get started and you too can launch a scholarship within 15 minutes. You'll be able to help a student in need and you'll get coverage from news outlets, universities and more. We suggest trying out ScholarshipApp to get started.
Wrapping up
If this list seems too comprehensive, remember that you won't have to do each of these activities every day. It does not take more than 15 minutes per day to create and maintain an excellent online reputation, as long as you don't forget one thing: the customer should always be happy. Focusing on your customers will not only improve your reputation online but will also improve your bottom line and keep your customers returning for more.