Have you ever wondered, whether your users are actually reading content or not? Like, are they going through the entire post or just skimming through the important parts!
Well, there are millions of blog posts that are published every day. A small part of gains attraction, while another part simply has no traction.
The posts are regularly battling for attention. But how do they get the interest, when the same content is repeated over and over again.
According to a report by Time, 55% of the overall audiences spend 15 seconds or less on any given posts. So, all you have 15 seconds to get the attention of a user.
Yes! There are times when we all run out of content ideas, but there are various content types that audience loves to engage with.
And, to your rescue, here we have jotted down the top way to discover the content that your audience loves.
Take a look.
# Ask Your Visitors
The first key to discover the content is to directly ask your visitors.
You can start with asking a question like- "What content do you want us to see us sharing?"
Just like buffer app did a poll on Twitter:
Buffer Poll: What sort of content would you like to see more of from the Buffer Blog? 📝

— Buffer (@buffer) April 14, 2016
And yes, users definitely came up with more suggestions:
Buffer Poll: What sort of content would you like to see more of from the Buffer Blog? 📝

— Buffer (@buffer) April 14, 2016
In another survey by Buffer, users also came up with the suggestions that what kind of topic should buffer share blogs about.
With 214 responses and 71.3% people responding, it becomes quite obvious that what kind of content is required by the audience. So if you are looking for new content ideas, ask questions or raise a poll.
# Don't Understate The User's Comments
With the increasing digitization and rise of social media networks like Facebook, Twitter, and LinkedIn, there are myriad of ways to engage with your content. Either the users can share it on their social media channels, like it, make a comment on it or send it directly to your contacts.
These days, blog comments are an increasingly important metric. They are one of the best mediums for conversations.
Moreover, they give you the maximum amount of engagement and give you the real view of users.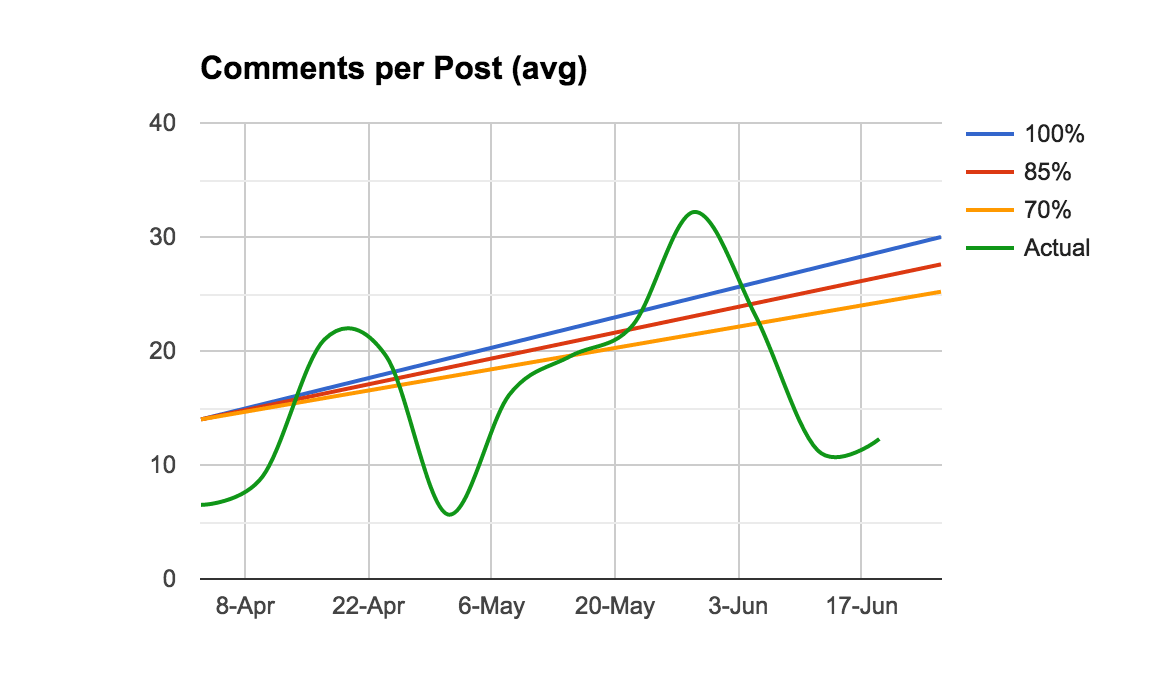 However, your content should be engaging enough to get proper engagement. According to research by Buffer, comments are a great measure of the value your content creates.
If you are posting something, comments get you the real view of your users. Through comments, you get to know:
Whether your content is engaging or not
Is the write up successful or not
Is it targeting the right audience
So, if you are looking for a change in your regular posts, make sure that you keep an eye on them.
# Make Use Of Social Media Analytics
Another way to decipher what your audience actually wants is to check your Social Media Analytics regularly. Your Facebook, Google, and Instagram is the key to find what your audience actually thinks about your content.
Check Facebook Insights
On Facebook, the best way to find the top-performing post is to simply browse through the insights. Facebook insights give you an overview of which post has the highest engagement, which has the highest reach, and what engages user the best.
Go Through The Instagram Insights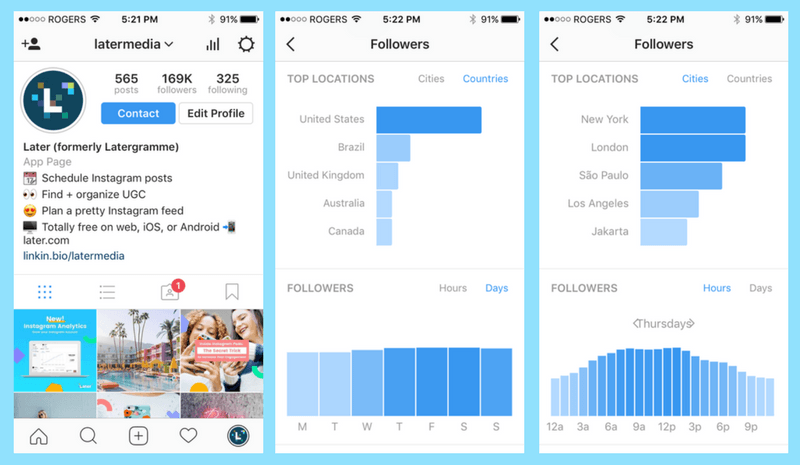 Once you post on Instagram, start checking the analytics by clicking on the insights tab. Instagram insights give you an idea of who like your post, from which location you have got the maximum engagement and more.
From the insights, you also get to know which types of posts are liked by your users. And, "from there you can figure what type of content is preferred by your audience."
Once you get to know what about the top posts, analyze:
Is there a common blog or source from where these ideas are generated?
Does a particular content perform consistently better?
Is there a common topic on which people show maximum engagement?
Answer all these questions in context to your blog and leverage these parameters in your next post.
# Make Use Of A Research Tool
Research plays a vital role when it comes to writing and building content.
To stay awake on the most shared content, make use of research tools like Buzzsumo, and more.
Buzzsumo is a tool that looks for Google's most shared content. Just search for any keyword and this tool will show you the most relevant and shared content regarding it.
# Don't Forget To Use Google Analytics
Google Analytics is a free analytics tool that you can use to find about your website traffic. It is free and useful web analytics service that tracks and reports the exact website traffic. This tool comes in two versions-Google Analytics Premium and Google Analytics for mobile apps.
The Google Analytics Premium is best for the enterprise users, while for mobile apps, it is an SDK that allows the proper gathering of data from both Android and iOS apps. In addition to this, it also allows mobile Google Analytics that can be applied to mobile websites.
Whenever visitors start to find a piece of content useful, they stick around it and try to find more content relevant to it.
By using Google Analytics to track your SEO, you get a deeper understanding of what your clients want from you. For example, Marketing services manager of Mercedes Benz says: "Over 75% of CLA250 customers are new to Mercedes-Benz. With Google Analytics, we understood this new buyer and their behaviors almost instantly."
Google Analytics offers you all the statistics like page views, unique page views, bounce rate and more. You can compare these analytics in regard to the content and find the content that is liked by your audience.
Currently, it is known as one of the most widely used web analytics services on the Internet.
The Final Word
Follow the above steps one by one, and leverage their power to find what content works for you the best.