Seeing all these shiny social media posts about coaches boasting about their six-figure businesses can be discouraging. Especially when you are trying to find your very first paying clients. Reading how others love their work, their clients, and their lives can frustrate because you think you are nowhere near where those guys are.
You're just getting started. The tough truth is, nobody knows you. Nobody thinks that your coaching is valuable enough. You don't have an established blog, a vast audience, and a dozen potential clients to pick from.
But don't give up, there's good news. You can find your first paying clients during the next 30 days. Yes, it can be hard and time-consuming. But you should start right now. The sooner you get in touch with your prospective clients, the better.
In this article, you will find powerful and tested-and-tried practices to implement to get first paying clients.
Get interested? Let's dive right in!
Be super clear with your messaging and value proposition
Getting your first paying clients largely depends on communicating with prospects. When someone asks what you do, how long does it take for you to respond? If this question is difficult for you, if you're nervous and don't know what to say, it's crucial to think about your unique selling proposition. In other words, you should know what's unique about your coaching in comparison to other competitors.
There's a list of questions for you to answer when searching for your uniqueness:
What do your prospects do? What transformation are they looking for? Don't be too broad. Simplify. Take your niche and avoid helping everyone.
Think about what prospects wish they could have if it'd be one thing. That is your "what".
Look at competitors to see how they promote themselves and find something you provide that's unique.
Polish up your website and gain trust
Every future client will decide whether or not to work with you based on your website. Luckily, you don't need to spend a fortune on a custom website right away. Instead, you can easily get started by choosing a website platform and experimenting with your website. For instance, Squarespace is a DIY-friendly platform that allows you to create a website without technical skills. But if you know how to code, WordPress might be ideal.
But getting clients is not just about having a website. Your ultimate goal is to gain prospects' trust. You need to make your clients believe that your coaching will solve their problems. There are a few crucial steps to turn your website into a professional-looking conversion machine and gain a competitive edge.
– Create the main landing page that sells
Give your website visitors more than a few lines of dry as dust text. Remember that they are here because they're looking for a way to solve their challenges. They want to feel like you're speaking their language and that you understand their pains. So let them know that you've been where they are now and you know how to fix things.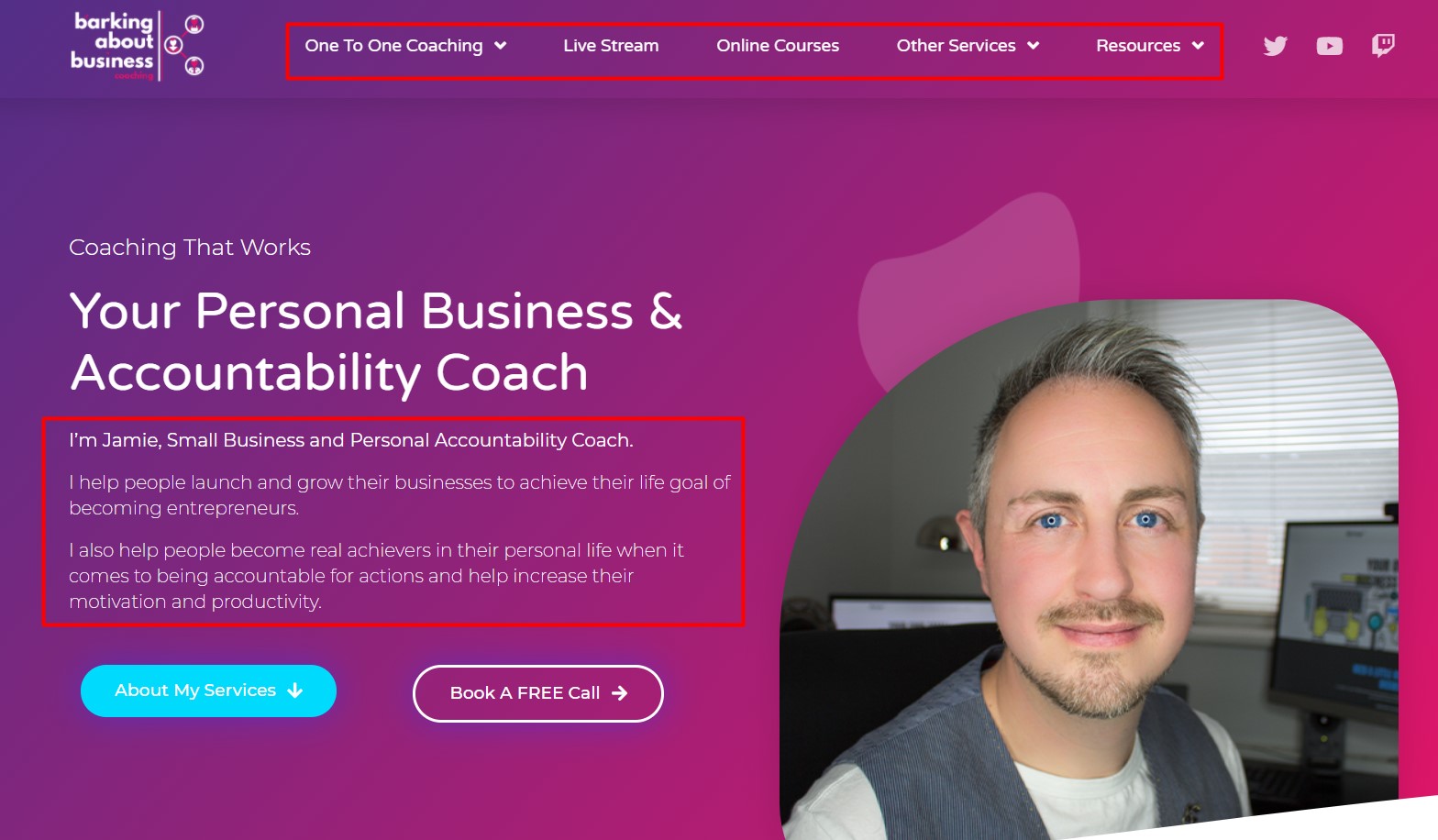 – Give your customers options
People don't like to make a "yes or no" decision. People appreciate options. Create a few different coaching packages to choose from.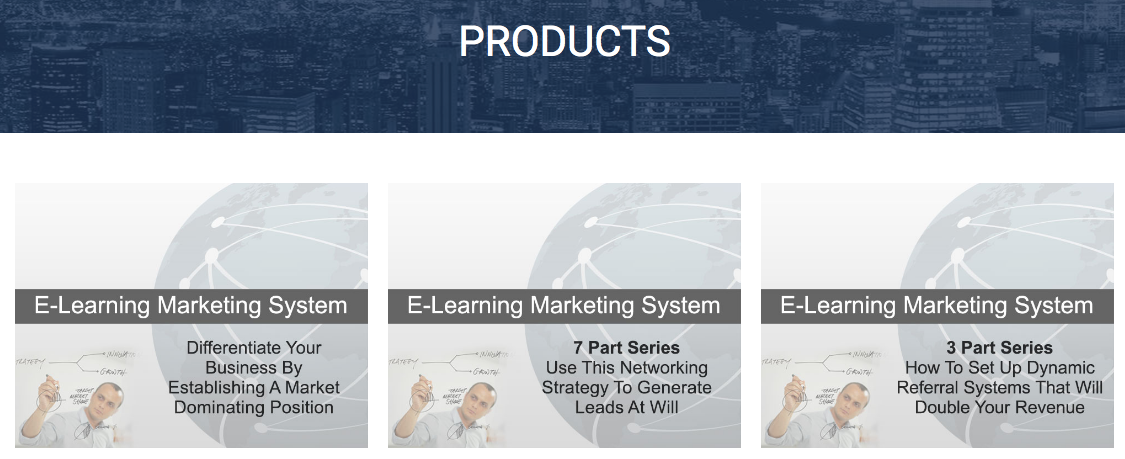 – Make them trust you
There are a few ways to make your coaching website more trusted and motivate prospects to book a call. First, you can spice up your website with mentions in the press, mentions by influencers, industry awards, certificates. That always gives new website visitors a little more confidence in your coaching services. 
Then, you can include text and video testimonials from those who have experienced your coaching for free (without mentions that it was actually for free). Testimonials are super powerful because no one wants to be the very first client. Testimonials will make prospects feel more secure about the quality of your services. 70 percent of people will trust a recommendation from someone they don't even know.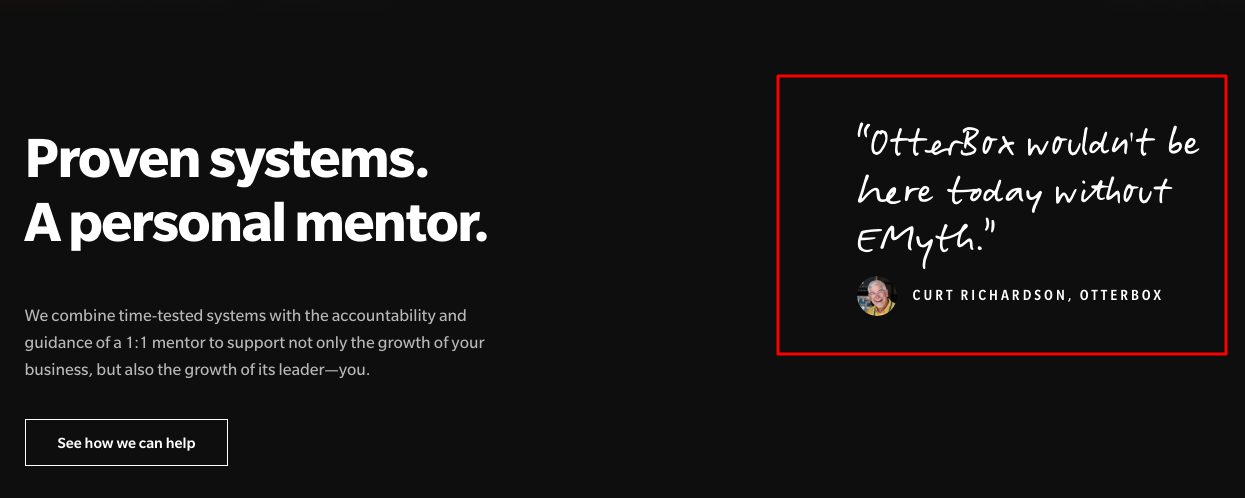 But gathering coaching testimonials can be time-consuming. Luckily, there are lots of social proof software tools like Trust which you can use to make your coaching website more credible. It offers many handy features that allow you to:
Use existing videos from Facebook, YouTube, etc. as video testimonials,
E-sign a contract between you and your testimonial sender,
Change the look of the review to match your website or use one of the pre-defined templates,
And many more.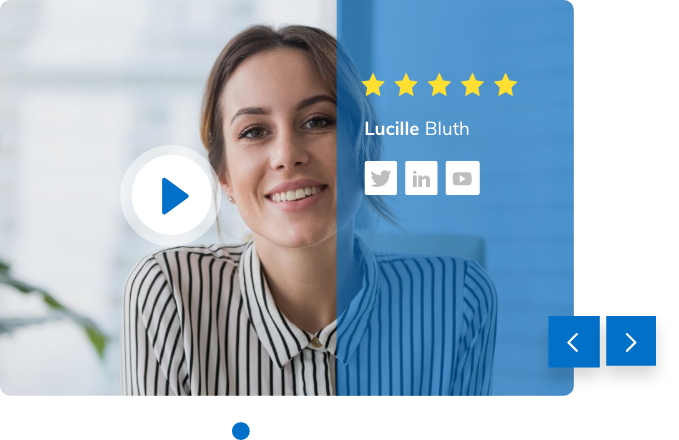 Moreover, with the help of Trust, you can send out rating surveys to clients to find out how happy they are with your services. Not having paying client base, you can gather feedback from those who've booked a free call and then ask them to leave a text or video testimonial.
Prepare a pitch to get your first client
When the messaging and value proposition are ready, it's time to move on to the following stage: pitching your coaching. This means creating a well-crafted draft about your services which you can use on social media, in emails, at in-person networking events. It may seem a little scary at first to pitch your coaching, but each pitch will give you great practice.
Here is a short and actionable guide to help you confidently pitch your coaching:
Practice, practice, and practice again.
Make eye contact, and stand up straight.
Eliminate 'um's and 'uh's.
Don't devalue the experience you have, even if you are just starting out as a coach. Instead, highlight your knowledge and passion.
Don't take it seriously, have fun!
Offer a free coaching call
The best way to sell your services fast is to give a ton of value with a free coaching call. This strategy works so well because calls immediately show your prospects how much value they would get during your time together.
The scenario is pretty simple. First, offer a free 15-30-minute coaching call to give your prospects a real experience of your coaching and connect with them on a deep level. What should you do during this call? First and foremost, introduce yourself. Then pitch prospects for your services.
Why are calls irreplaceable when it comes to pitching? Because coaching is an experience, not a product. And your prospects want to know what they are buying. Help as many people as you can, and you'll be recognized as a valuable resource. Being a valuable resource, you can be selective on who you take on as a paying client.
At the end of the call, ask 'How was this call?'. If prospects say they're interested, ask if they want to collaborate in the future.
To set up free coaching calls, you can sign up for a Calendly or Trafft account and link to it from your emails, social accounts, and website). To hold your calls, use Zoom. This online conferencing tool allows you to schedule your calls ahead of time and send a link to prospects.
Here's a pro tip: don't be afraid to ask prospects additional questions if they are willing to arrange a call. Alternatively, there is a chance that you will waste your time. Having an ability to screen your applicants, you can control who you get on the phone with.
Visit networking events
Your first paying clients can come from striking up a conversation with someone at networking events. Just don't forget to follow up with a friendly email afterward. Why does this work? People like to buy from those they know and trust. Gaining trust is a lot easier when you're face to face with your prospects. Considering that, identify your ideal client and evaluate networking events in your area.
Let content pre-sell your coaching
Great content shows credibility and builds trust. With the help of the content, your first paying clients will come to you after reading your articles and watching your webinars. Valuable content motivates prospects to apply for a first session, sign up for your email list, read more of your content. But it's possible only if your content has helped prospects to improve something in their life or business. The best thing about content is that it works 24/7: once you create a piece of content, it will bring you new leads for the rest of the days.
First, run your own blog. But what to write about? For instance, you can explain to your prospects what you could do together, what results they could achieve, and how to sign up. In other words, pick a topic that describes a common challenge of your audience.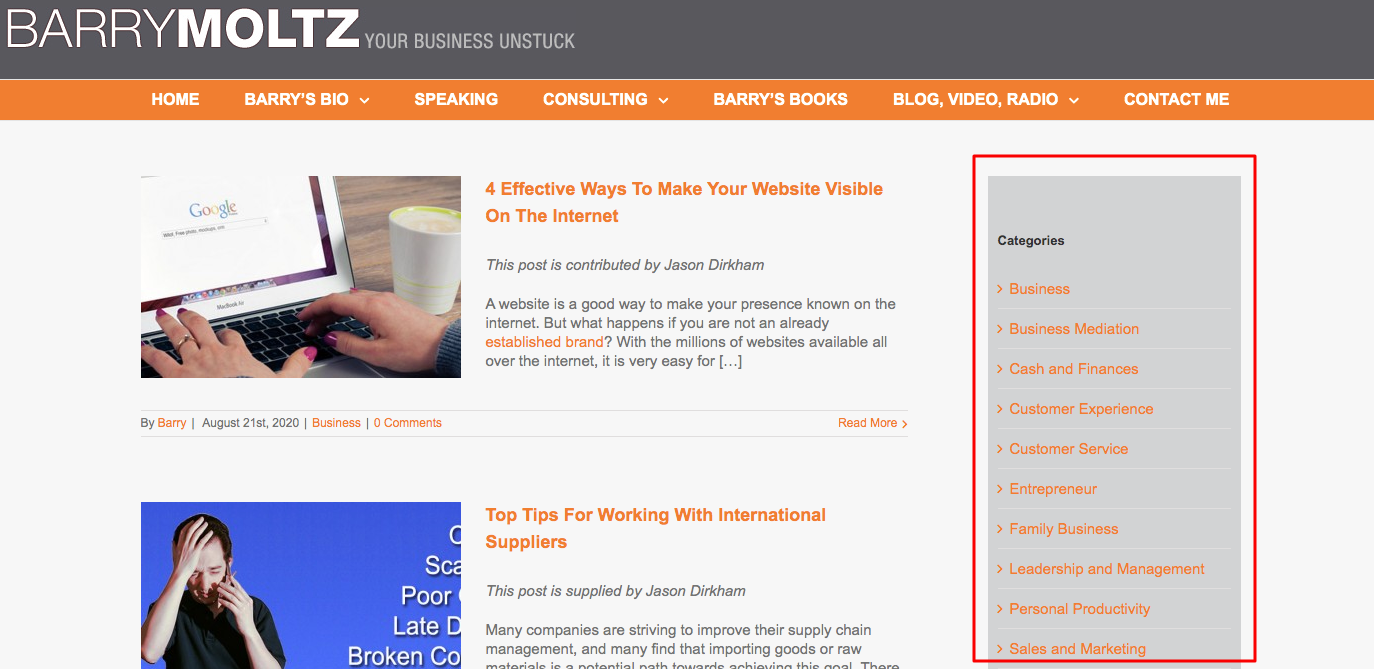 The more relevant the topic is, the better. Relevant content ensures that your audience will invest the time in reading your articles and sharing them. Also, you can research existing content on your topic to create the most complete piece of content. Study existing content to identify weaknesses and opportunities for your guide.
But "just publish and wait" is a bad idea. Instead, you need a solid promotional strategy. Make sure that you do your best to spread your content: publish it on your own website and as a guest post, or share it in relevant forums and social media groups. And don't forget to add a call-to-action throughout your content to make it easier for your audience to take the next step with you.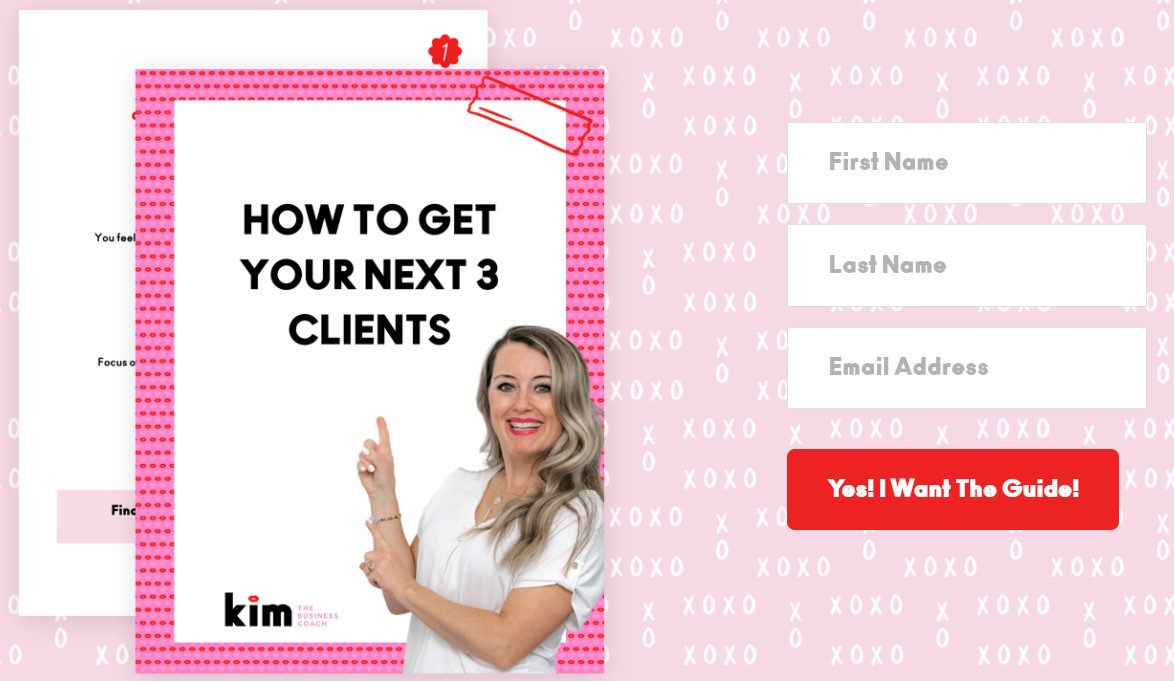 Webinars are another type of content that can bring your new paying clients. But the power of webinars lies in using them in the right, automated way. Evergreen webinars will help you make sales every day 24/7, without having to be there. Pack your webinars with value for your prospects, make them want more – and you'll get your first paying clients.
Another content strategy is to participate in conversations on Q&A websites like Quora. When Google is a search engine, Quora is an ask engine: this resource deals with more abstract questions and gets over 75 million monthly visits. Just give in-depth answers to questions left by your ideal clients. And they will come directly to you for more information.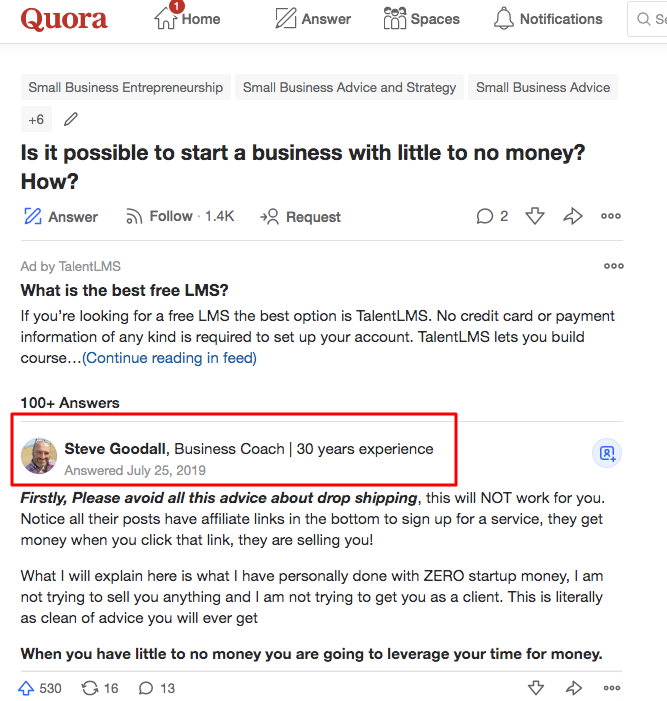 If you have already run your own blog, you can then reposition that content and drop it into Quora. Luckily, now duplicating content is no longer a problem. What's more, nowadays Google is pulling answers into the search engine ranking pages. So there's a chance you can grab a top position in Google with your Quora answers.
Check if your friends are struggling with the issues you work with
Your friends already trust you. Considering that, it's way easier to convince them to give you a shot. The only thing you should do is to start reaching out. Don't be scared to do that: you have to start somewhere. Stop thinking 'I don't want my folks to think I'm selling to them'. You can help other people.
There are a few actionable tips to make this work for you:
First, make a list of friends, family, classmates, and even people you casually meet at the grocery.
Get super clear on the specific issues you can solve. Remember, your network may not understand business terms.
Offer free coaching to anyone for the first month of collaboration. And then, start charging the next month. Also, it's a good tactic to start at a low price and raise it gradually.
Don't hesitate to ask for referrals
Are your friends not interested? It's okay. Ask them to make introductions for you to other folks in their networks who might be a good fit for you. On average, each person knows 200 people. That can bring you a dozen referral leads. Feel free to steal the following script to find first paying clients among your friends:
"Hey there,
I'm starting a new business. I can help people with…
If you know someone who would benefit from this, would you mind passing on my name?
By the way, I'm offering a free coaching call. So they can start getting results for free."
Focus on social media
Your very first paying clients may come from social networks if you spend time engaging with them and giving a lot of value away. First, answer the question 'What is the first social media that my ideal client opens in the morning?'. Also, you can look at Google Analytics reports of your website and find out which social network referees most people. Whether it's LinkedIn, Facebook, or Instagram, there are a few actionable tips for you to steal.
Facebook
Show your expertise in relevant Facebook groups. Make a list of relevant groups with high member engagement and schedule 15 or 30 minutes a day to participate. Add value consistently and proactively.
Participating in conversations, don't forget to mention that the information you are providing is exactly what you can help with. This will motivate prospects to chat more in-depth on an issue with you in DM. These conversations can lead to new clients down the road.
LinkedIn
Polish up your profile to keep everything up-to-date and communicate the right messaging.
Combine several promotional methods on LinkedIn to find your first paying clients: groups, articles, posts, and direct messages.
Don't forget about the videos. Video content is extremely engaging. You can create a video in 10 minutes to share a couple of quick tips.
Search for your ideal clients and potential referral partners and send 10 LinkedIn invites daily to grow your network.
Scan relevant groups to join.
Comment a few posts on topics in your area of expertise in your feed daily. Ideally, if it's discussions that solve the problems of prospects.
Give and request recommendations.
YouTube
Ranking for target keywords, your YouTube content can get amazing engagement. Just use specific keywords (that your prospects would use to find your content) in your title and descriptions.
To sum up, interacting with prospects on social media is eye-opening for new coaches. Social networks will help you learn your target audience, spread a word about your services, and keep an eye on your competition.
Wrapping up: Get your first paying clients following the next simple tips
There's no need to wait. You're ready to help someone else. So don't keep them waiting any longer. Choose any of the methods described in the article to get your first coaching client:
Be super clear with your value proposition.
Create landing page which sells in a day.
Use testimonial platforms like Trust to make your website credible.
Prepare a pitch to get your first client.
Offer a free coaching call.
Visit networking events.
Let content pre-sell your coaching (blog, webinars, Q&A websites).
Convince friends to give you a shot.
Don't hesitate to ask friends for referrals if they aren't interested in your coaching.
Spend time engaging with prospects on social media.
And last but not least: don't be afraid to turn the wrong prospect away.
That's it. Go and get your first paying clients!