The coronavirus pandemic has forced many of us to work remotely. While there is a good number of people who simply switched the place they work from, others have to find a completely new remote job. One of the most common choices for the first remote job is that of a virtual assistant. On paper, it has a low barrier to entry compared to some other jobs, but landing your first gig or full-time role can be challenging.
So, how can you stand out as a virtual assistant nowadays? Let's go through some ways in which you can market and brand yourself as a VA.
Who is a virtual assistant?
A virtual assistant is a professional (often self-employed) who provides administrative, technical and creative assistance to their employers and clients. Think of a VA as a digital secretary – they are there to take the workload off their clients' tables. A virtual assistant can do anything, from booking appointments, responding to emails, all the way to managing social media, and updating a client's website.
With that out of the way, let's talk about some ways to market yourself as a virtual assistant.
Create a website
Since the bulk of your work will be digital, it's a good idea to have a website to show off what you do. Setting one up used to be a lot of work but nowadays, all it takes is $20 and a few hours of your time. You can use a service like Wix to create your website, show off your skills and references, and have a virtual business card to present to your clients. While you may not need a website right away, you will be in need of one if you want to get to the higher end of wages for virtual assistants.
Start and maintain a blog
This is probably the most frequent tip you'll hear online but it's for a reason. If you start a blog and update it frequently with high-quality content, it's the easiest way to get found for your work. Don't write about your passion projects or hobbies, write about the work you do and how you help your clients solve their business problems.
Get some references
When shopping online, people look at customer reviews before making a decision. The same goes for companies when they want to hire someone. When an HR expert needs to make a decision on which VA to hire, the testimonial, or better known as the reference will often make a decision on whether you get hired or not.
Once you successfully complete a job for a client, make sure to ask for their review in written form. Even better yet, in video form! Let the client say what you did for them and how happy they were with your services. Store your references in a Google Doc and keep them handy as you apply for new gigs or part/full-time roles. If you have a website (more on that later on), this is the ideal place to show off your references in the form of testimonials.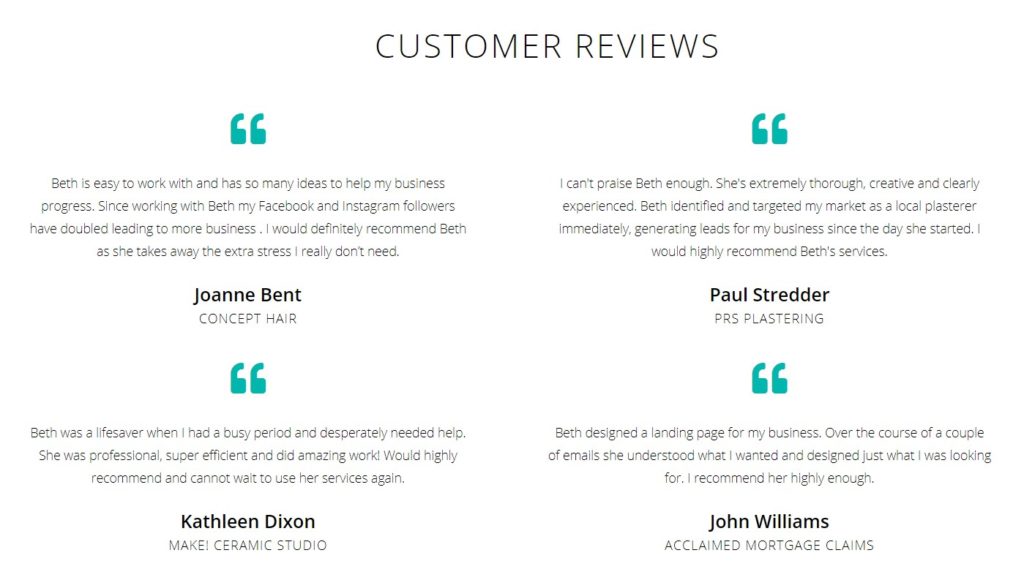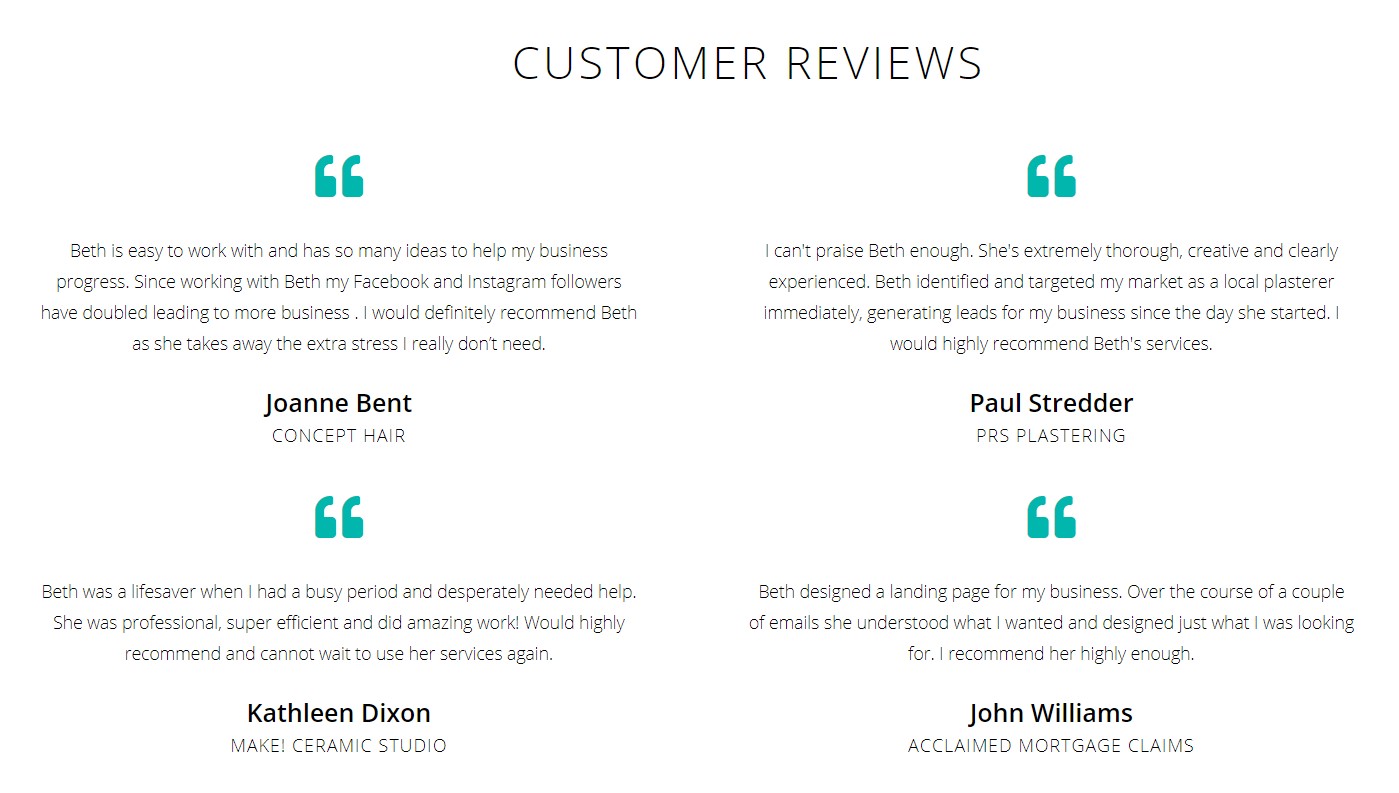 In fact, collecting and showing your customer testimonials can be super simple while using a video testimonial software tool like Trust.
With its help you can simply send automated emails to your customers, asking them for a review of your business and services. Later on, Trust allows you to easily show customer feedback (text reviews, video testimonials and ratings) on your website so that you can engage new visitors who are looking for a virtual assistant to help them out. The best part is – you can try it for free for 14 days.
Specialize and niche down
There are thousands of VAs out there looking for work. And as I mentioned earlier, there are even more of them since the pandemic started. A VA can do anything and most of them start out with simpler jobs such as online research, booking appointments, taking calls, or similar tasks that anyone with some spare time and an internet connection can do. The problem is, all VAs can do these tasks and you're not doing anything to stand out.
You can specialize in something like filling out real estate listings for brokers, booking appointments for dentists, or researching web content for authors. Whatever it is, make sure you specialize. While this is the age-old debate of generalist vs. niche employee, the truth is that a virtual assistant can make anywhere from $3 to $60 per hour. How much you will make depends on a lot of factors, but your niche expertise will make a major difference in the number you take home.
Tighten up your profiles
Once you've done the hard work of niching down, now comes the easy part. You need to make sure that your online profiles show who you are and what you do in detail. Start off with your LinkedIn profile – there are plenty of articles online on how to do it and which steps to take. My personal recommendation is to make sure your profile is open to new roles so that you can get messages from recruiters. Also, follow the companies that you admire and want to work for – you never know what might pop up.
Second, take care of the platforms where you work and make your profile shine. There are a number of them, including Upwork, Fiverr, Freelancer, PeoplePerHour, and others, so choose wisely. As you create your profile there, fill it out with relevant experience and your (niche) expertise.
Reach out to previous employers
No matter what you did prior to your work as a VA, you already have some kind of a professional network. Chances are pretty high that you know someone who could benefit from having a virtual assistant handling the extra work they have on their plate. From busy CEOs to managers who can't handle the new remote work situation, there is a large pool of potential employers. Write a personalized email to each of your previous contacts notifying them about your new career change and ask if your services as a VA would be something that interests them.
Reach out to friends and family
There's a pretty high chance that most of your friends and family don't know what a virtual assistant is. However, there is also a high chance that they know someone who could use a VA in their life. Perhaps they know a coach with a busy schedule, a manager that needs help scraping LinkedIn contacts, or a designer that needs to outsource the communication they have with clients. You never know what you might unearth, so make sure that everyone you know understands A) what a virtual assistant is and B) that you are one and you're ready to work with new clients.
Connect with other virtual assistants
As a writer, I've had countless opportunities for new work passed on to me by fellow writers. For example, someone who specializes in emails would pass on a client to me if they needed articles for their blog. The same goes for virtual assistants – make sure to connect with others who are in your line of work. Instead of thinking about them as competition, think of them as allies that can help you find (better) clients.
For example, someone who's great at web research might get contacted to do email outreach, which happens to be your area of expertise. Instead of turning down the offer, they can pass on the client to you, and hopefully, you can return the favor at some point in time.
There are lots of communities where you can join, but make sure to look for those specializing in remote work, digital nomadism, and of course, virtual assistant jobs.
Conclusion
Although the number of people looking for VA jobs is on the rise, it's still a very lucrative job to pursue. If you have little to no experience in remote work, this is perhaps the best job to start with, and with some luck, you can earn a great wage while working for clients around the globe.