That's it; the big day is approaching! Your course is finalized and ready to be marketed. 
What's next? 
Do you launch and wait for customers to come to you? Well, that won't exactly work. 
You might believe that you have built the best course available in your niche, but you could end up with a loss if you don't promote it the right way. 
Why should I create an online course?
In recent years, the demand for online training has increased. The importance of upskilling is constantly stressed across all industries and praised by experts who wish to share their experience and insights with the masses.
Creating online courses can strengthen your personal brand to bring in future work. Moreover, it serves as an entrepreneurial business model to bring lucrative passive income. This is an example of a new online business model that started spreading along with the spread of the internet. The income you can generate depends on various factors, including the actual quality of the course, the cost of your subscription, its theme, the potential market size, and even the time of year!
Here are our top 6 favorite ideas for promoting your online course on a tight budget.
1. Lead generation through LinkedIn
Social media platforms can prove to be incredibly valuable in promoting your online course on a budget.
Unlike other social media platforms, the LinkedIn algorithm favours exponential reach. This is because your posts and content can reach people beyond your initial network, leading to virality. As long as you get enough attention initially, your reach can be 2x, 10x, or even 100x of your current network size.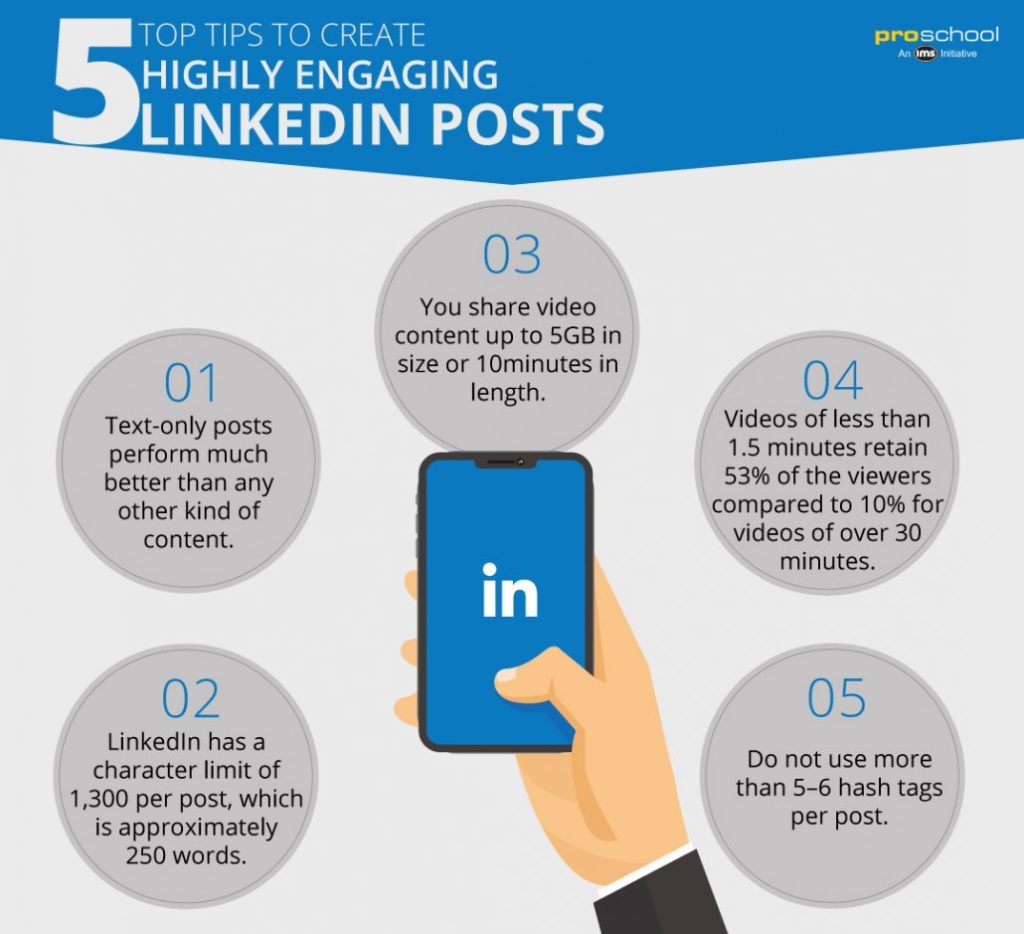 Another potential option to generate leads is through LinkedIn Ads. Particularly for professional upskilling courses, LinkedIn ads can provide a compelling return on investment.
The Linkedin Campaign Manager offers the possibility of creating advertisements according to your objectives and generating contacts and engagement. If your target population are professionals who use this platform, then LinkedIn Ads could be the right place for you to scale your sales profitably.
You can promote your post (with a link to a blog post or a dedicated landing page) or a video that shows a valuable snippet of your course. You also have the ads that appear on the side of the page, but in our opinion, they are less efficient.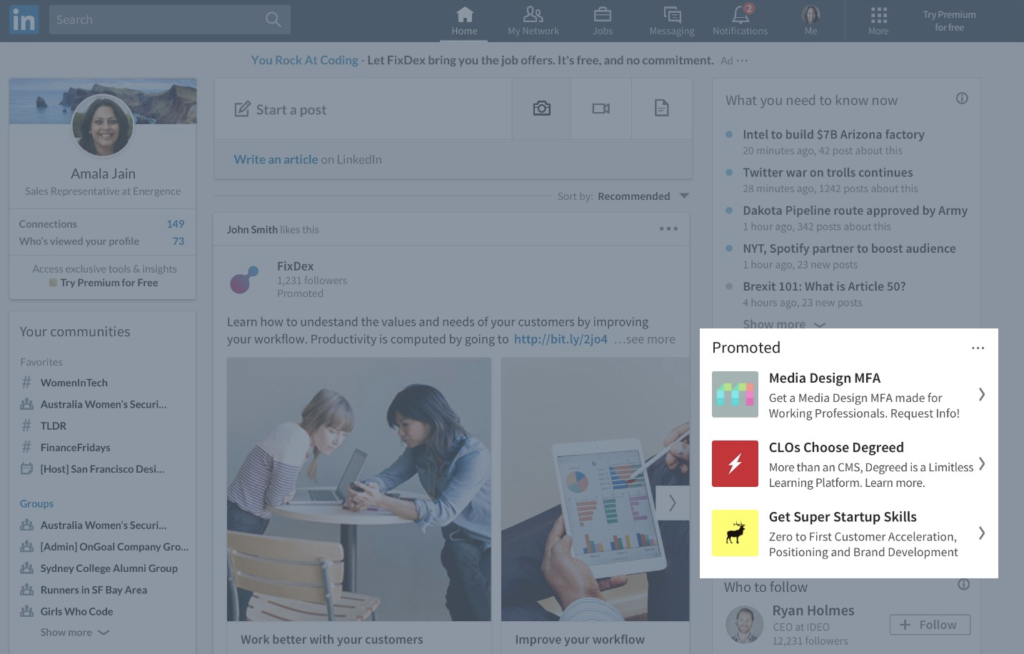 Lastly, you can also use sponsored InMail to send a targeted inbox message to prospects based on your LinkedIn outreach. Beware, however, that this method might sometimes be considered intrusive, so make sure only to use it sparingly.
Either way, LinkedIn is all about targeting the right audience. Whichever formats you choose, keep it short but punchy, and packed full of value to your readers. Use statistical data, quotes that increase click-through rate and impressions, and discuss how your solution can solve major pain points.
2. Speak at virtual events
Speaking at live events is a great way to improve your personal brand, with the added benefit of getting new interest in your online courses. 
With the rise of remote events, businesses and organizations constantly look out for expert speakers on various topics. This proliferation of virtual events opens up even more possibilities as you are not limited to addressing your geographic region.
To get more speaking opportunities, craft a concise 1-page PDF explaining your expertise and a potential list of topics, then reach out to relevant businesses and organizations in your space. This will help you source and convert opportunities into speaking engagements, which can be paid or even free – which you might still choose to do for the added exposure.
Make sure you don't turn your presentation into an extended advertisement, which will be off-putting to your audience. Instead, be a resource of insights for those you are speaking to. In most cases, event planners will share your contact information at the end of the webcast or conference so that potential prospects can reach out to you later.
The rise of Clubhouse has also increased the scope of speaking opportunities.
Clubhouse is an invite-only audio-chat app that facilities intimate discussions between groups. Topics of discussion range widely, from raising investment to growth marketing and sociopolitical issues to modern trends. With Clubhouse, anyone can be a speaker and offer insights. Mix up your speaking events with Clubhouse and formal webinars to maximize your exposure.
3. Share testimonials from current customers 
Following a successful client meeting or successful engagement, you might wish to invite your client to provide a positive testimonial using Trust. It allows you to collect and display authentic testimonials, providing valuable social proof and helps put a face to your business.
Customer testimonials might seem trivial, but a BrightLocal survey found that 84% of people trust online reviews, with 74% of them saying customer testimonials have led to increased confidence in local businesses.
Marketing doesn't necessarily revolve around how much you spend on ads. Instead, it's about the time and effort you put into connecting with customers and demonstrating the value you can offer them. With the above strategies in mind, you don't need to resort just to paid marketing channels to generate new business opportunities and maintain a healthy roster of clients.
4. Develop a strong personal brand  
This is a factor that you should have as one of your top priorities. Even if your course is well-designed and offers valuable content and insights, your brand image will still be one of the key factors in whether prospects convert into customers.
Trust and credibility are characteristics that will strengthen your brand, so you must cultivate them. This is not just for "making a name"; better yet, your course attendees will be able to know immediately that the course you offer is of high quality.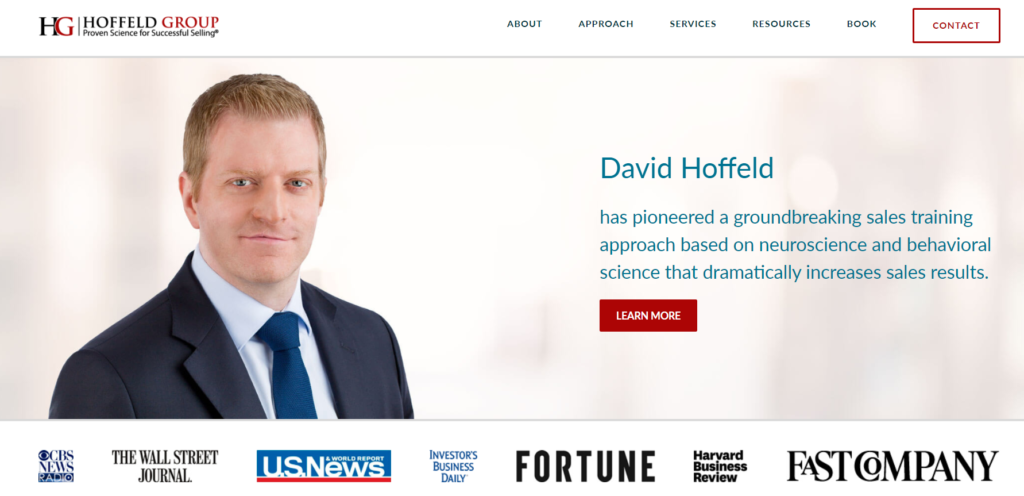 Building a brand can be a time-consuming process, but managing your online presence and reputation will pay off big. Ask students for positive reviews and associate your brand with quality learning in virtual courses. 
Consider that your visibility on the internet, the number of visits to your blog or page, the number of subscribers, interaction on social networks and the level of satisfaction of the students who have taken your courses will contribute to having the projection you want.
5. Create a landing page
Your landing page is a crucial resource and necessary to promote your virtual course and an excellent complement to the strategies above. 
There is now a myriad of tools for which you can use to easily create a website, such as using free website builders, which includes the likes of Wix, Squarespace and Weebly.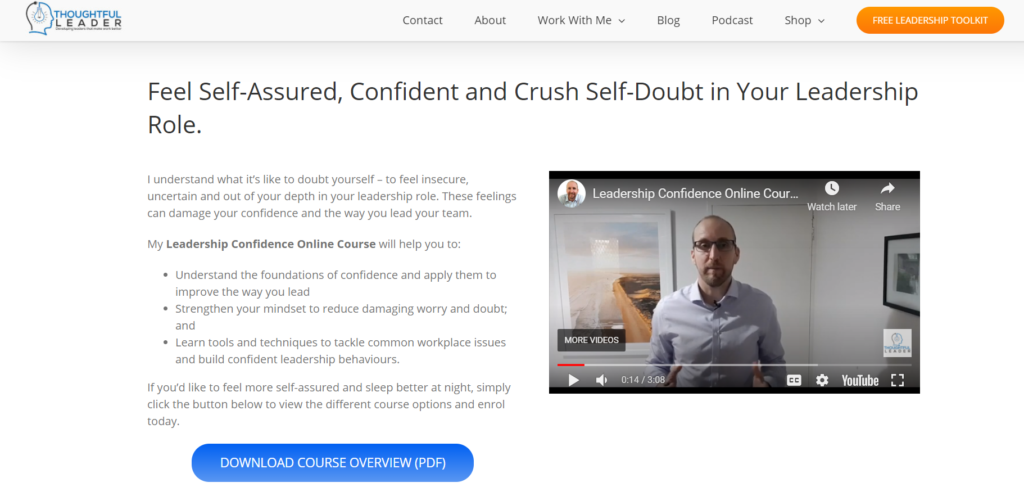 6. Promote your course on specialized platforms 
In addition to the insights above, you might also consider selling your courses through other platforms to promote them for you. The benefit of using these portals is that it saves you both time and money.
Another exciting factor that you should consider is the scope you can have when using these tools, especially if you start building your "personal brand". The platforms that provide this service are Udemy, Tutellus and Coursera, among others.
These platforms earn money from the commissions they get from the sale of each course. That is why, although they are a good marketing tool, we recommend that you get familiar with the percentage of payment they charge on the price you set for your courses, the terms and other general information that may be of interest to you.
Conclusion
Implementing these tips to sell virtual courses can take a while; even the results at the beginning will be modest. We hope that these top 6 tips, which are cost-effective digital marketing methods, will prove valuable in getting your course off the ground. 
This is a guest post by Jaron Soh
Jaron is the co-founder and COO at Traktion, the platform that makes hiring for growth simpler, agile, and more profitable for businesses. Prior to Traktion, Jaron founded the e-commerce marketplace Artisan & Fox, with operations across 10+ countries.