Did you roll out a crisp-and-clean website and get ready to acquire leads? Hit your Google Analytics account at first.
Is your bounce rate too high? If yes, it's time to start worrying: although we all tend to take care of conversions and sales, bounce rate is the metric that can undo our sacrifice. Facing this issue, you will never get the desired clients and revenue: people will leave you before converting into paying customers.
The high percentage of users who land on your website and decide to leave indicates that you can't convince people to stay and act (for instance, sign up for an online webinar or make a purchase). Sure, bounce rate is quite a natural thing – people click on your external links or the back button, close the open tab, type a new URL and everything in between. But there is always something we can do to improve the situation.
In this article, we will look through numerous proven methods to reduce your bounce rate and grab the attention of website visitors. Let's dive right in!
The ways to reduce your bounce rate
How to determine what's a good bounce rate for your industry? Well, it all depends. Some websites might view a bounce rate of 80 percent as good, whereas other websites might see this as awful. Nevertheless, the general rule of thumb is if 80 percent of your website visitors bounce, it's very bad. The bounce rate between 50 and 60 percent is average. If it's fewer than 40 or 30 percent, your bounce rate is just excellent. It's worth mentioning, that if you notice a 20 percent bounce rate (or below), there is likely a tracking error.
It's a great idea to test your own website for the issue we will run through. So, before we start, hit your Google Analytics account and identify your top pages with the highest bounce rate. You can do this by clicking on Behavior > Site Content > Landing Pages.
Now let's discuss some common pitfalls of a high bounce rate everyone can face and how to fix them:
Strive for relevance
One of the major reasons for high bounce rates is search engine optimization (SEO) irrelevance. Targeting certain keywords, you can acquire new users very effectively. However, if these people are not your target audience, or if your content isn't relevant to targeted keywords, they will bounce.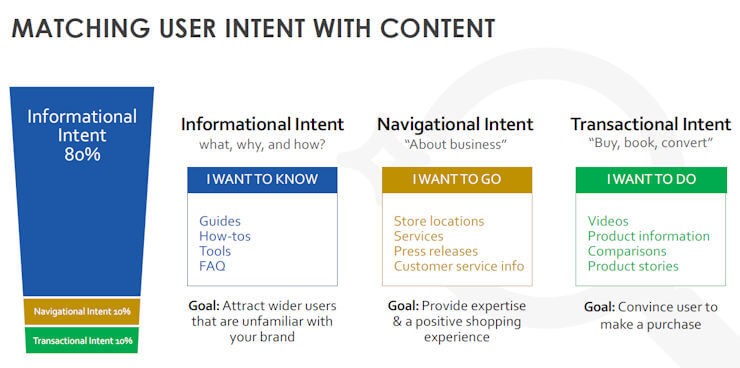 Consider user intent before targeting any keywords. What challenges do they face? Does the prospect want to learn something? Or do they want to buy something? What is their stage of the funnel? These questions may help you produce truly useful content for your target audience. The more relevant content is, the more likely the website visitors are to stick around. For this reason, optimize your website for relevance above all other considerations.
Provide seamless user experience
User experience is the overall feeling the visitors have while they are interacting with your website. Creating a website that looks equally excellent on all web browsers and devices is the first step. With the help of heatmap apps like HotJar or analytics tools like Google Analytics, carefully watch out how your visitors behave on your webpages and what influences their decisions.
In a nutshell, every website element is part of the user experience. However, we have summarized the major points which are worth your attention:
Use smart formatting when it comes to articles. In other words, avoid endless walls of text. That's super unfriendly for readers. No matter how useful your content is, if your readers are scared off by formatting, you lose the game. Considering that, use short paragraphs, don't be afraid of white space, make use of headers, subheadings, bulleted lists.
Using internal links and anchor text, focus on relevance and logic. Resist the urge to link to every article in your archive. Instead, refer only to useful, highly relevant posts.
Make your website easy to search for. The good old site search allows prospects to find what they want, not what you think they want.
Create various forms of content, as opposed to solely text: incredibly engaging and eye-catching videos, high-quality images, GIF files and everything in between.
Consider the language and style to use on your website. Sure, it all depends on your business niche. However, try to use easy-to-understand language in a conversational tone.
Use intuitive navigation to enable visitors to find important content more seamlessly. To do it, try to understand how they'd want to surf your website. The ultimate goal should be to help them find desired information in fewer than three clicks.
Improve your 404 page by adding a link to your homepage and a search box. In other words, try to navigate visitors away from your 404 page in order to avoid bouncing.
Optimize call-to-action buttons
The first visible area visitors see when they land on your website, should feature a prominently visible, clear and honest call-to-action. But before inserting any call-to-action, think about what you want users to do. Download a trial? Sign up for a newsletter? Book an online session?
Once you know that, motivate your prospects to take action by including ONE call-to-action. The more CTAs you include, the more confused your visitors are. The ultimate goal of your pages is to help people find and do what they want to, quickly and seamlessly.
Improve your site's speed
Sometimes the issue of high bounce rate does not lie with irrelevant content. Sometimes it's just your slow site's speed. Remember: people give up after four seconds of waiting. Don't want to waste their time showing a blank loading page. The whopping numbers show that a one-second delay can cost you almost seven percent of sales.
By simply using free Google Page Speed, you can optimize every page on your site. Among different steps to take for improving your website's speed, we can name optimizing your images, adding better caching, switching to a faster cloud hosting provider. If you run an eCommerce store, make sure to do research to find eCommerce hosting that best fits your website needs and requirements.
Make sure your website is mobile-friendly
Nowadays, the vast majority of people interact with your website on a mobile device.
Having the best desktop site in the world, you will still lose visitors if your website is hard to navigate on a smartphone. What's more, mobile-friendliness is a core part of Google's search engine algorithm. Considering that, the mobile-first website will help improve your SEO efforts, too.
Show credibility
Credibility really matters and influences your bounce rate – don't ignore it. We bet, you don't buy from people you don't trust, do you? Hitting a suspicious resource, you try to lease it as quickly as possible. So, your website should make prospects trust and believe what it says and eliminates the buying dilemma to buy or not to buy.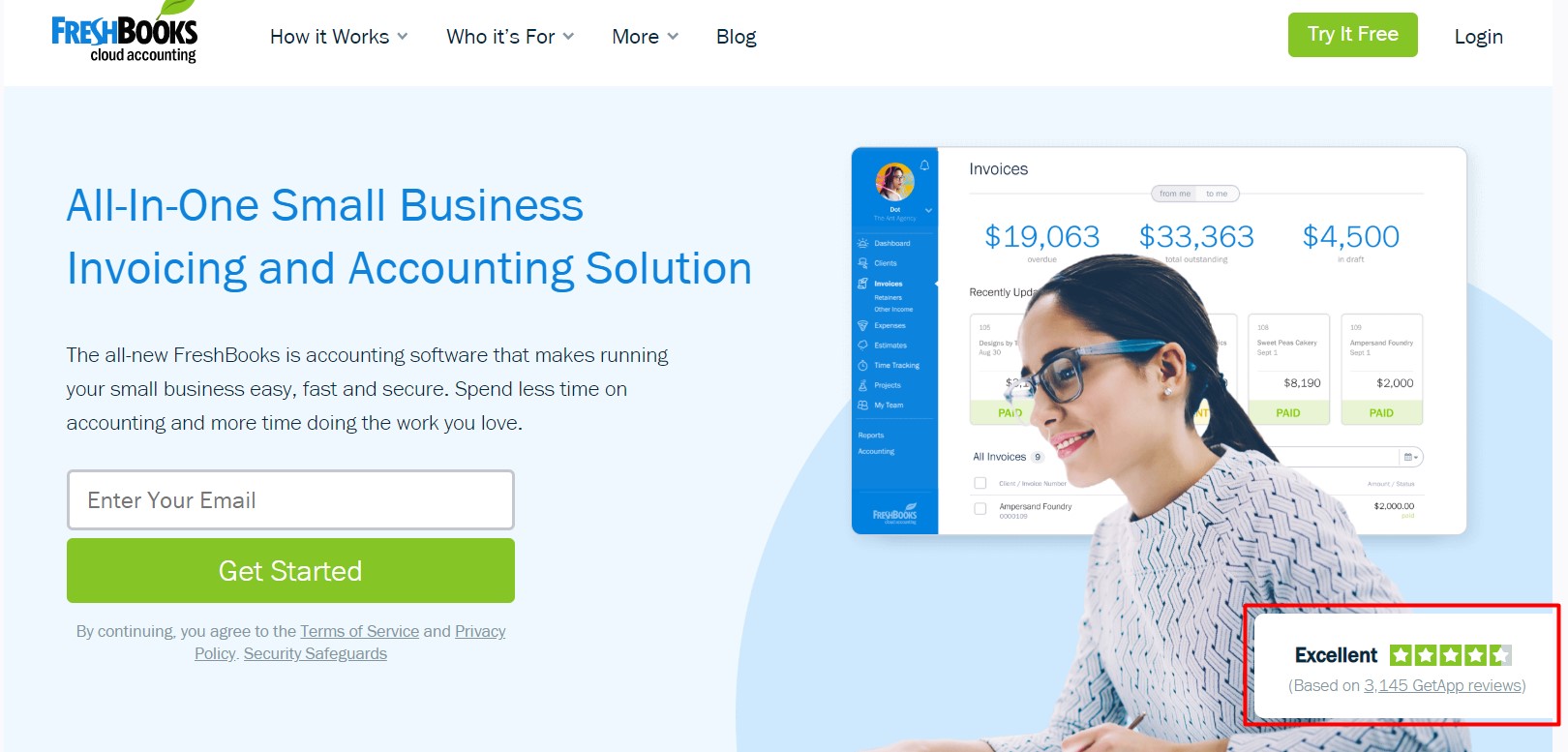 You can build trust around your website with the help of social proof. With a testimonial and rating platform like Trust, you can automatically show real live user activity on your site (including purchases, email signups, and more) and feature testimonials and ratings from satisfied customers. These social proof elements are easy to set up in under five minutes and can dramatically boost your company's credibility.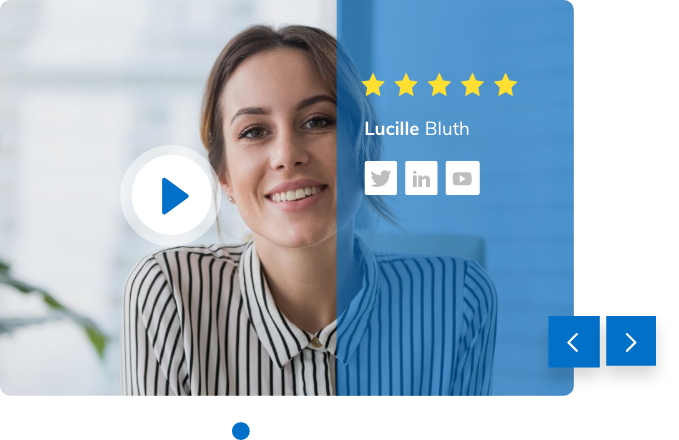 What's more, it's a great idea to showcase your awards, certifications, industry affiliations and safety seals. This enables prospects to feel comfortable while handing out their credit card and personal information.
Be careful with advertising
If your website features any kind of advertising banners, remember that annoying ads can seriously impact your bounce rate. Especially, when it comes to auto-playing ads. No goods!
Conduct A/B tests constantly
On the way to a 'good' bounce rate, chances are you will heavily change your landing pages to find the best option. With the help of free tools like Google Optimize, it's possible to find out if your new headline or call-to-action is not working. What's more, here you can adopt different content strategies on the specific page and run A/B split tests to see how each of them performs. You can also target different audiences, regions, keywords, etc.
Catch abandoning users
Despite the most crispy and shiny website, sometimes visitors may still want to leave. It's not your fault, it's quite natural. This is your last shot to convert them into subscribers. There is an ocean of tools out there that feature so-called 'exit-intent' functionality. Long story short, exit-intent pop-ups let you track when a user is about to leave your website and show them a targeted message. This type of pop-ups is recognized as a highly effective technique with a proven success rate.
With the help of exit-intent pop-ups, you can ask abandoning visitors for their email address. It allows you to stay in touch with them by sending relevant offers and eventually turn them into paying clients. It's also a good moment to give users an incentive to come back. For instance, offer them a coupon code to use on their next visit, free shipping on their next purchase, access to exclusive content or a white paper that will educate your abandoning prospects about the value of your company.
Combining a sweet small incentive with an exit pop-up, you dramatically increase your chances to stay in touch with prospects.
Wrapping up
In this detailed guide, we have discussed many sure-fire ways on how to reduce bounce rate on your website and increase your visitors' session time. That will result both in higher Google search ranking and raised conversions. Feel free to steal any of these tips and adopt them today!