Most actions on the Internet involve clicking the CTA button.
Subscribed to a Youtube influencer? Bought a product from an e-commerce store? Downloaded an ebook or case study? We bet all these involved reading the CTA copy and clicking a big button.
As it turns out, CTAs are strategically created and placed on various points of the website. More than 90% of site visitors read CTAs. And, if it's found within a video it could get 380% more clicks than the usual CTA button. Additionally, emails with one call-to-action increased clicks by 371% and sales by an astounding 1,617%.
These buttons are meant to draw us in to download, subscribe and make a purchase. If we want something, our eyes seek it out on the webpage.
Having said that, how do you craft a killer call-to-action? Here's what you need to know.
1. Use powerful action verbs and phrases
We often see "Buy", "Enroll Now" and "Add To Cart" buttons but are these phrases effective? It turns out that to incite action you need to use first-person action verbs and power words. The effectivity of this tactic has even been proven by science.
Hubspot studied 93,000 call-to-action (CTA) marketing campaigns and found that the use of targeted call to action phrases lead to 42% more conversions.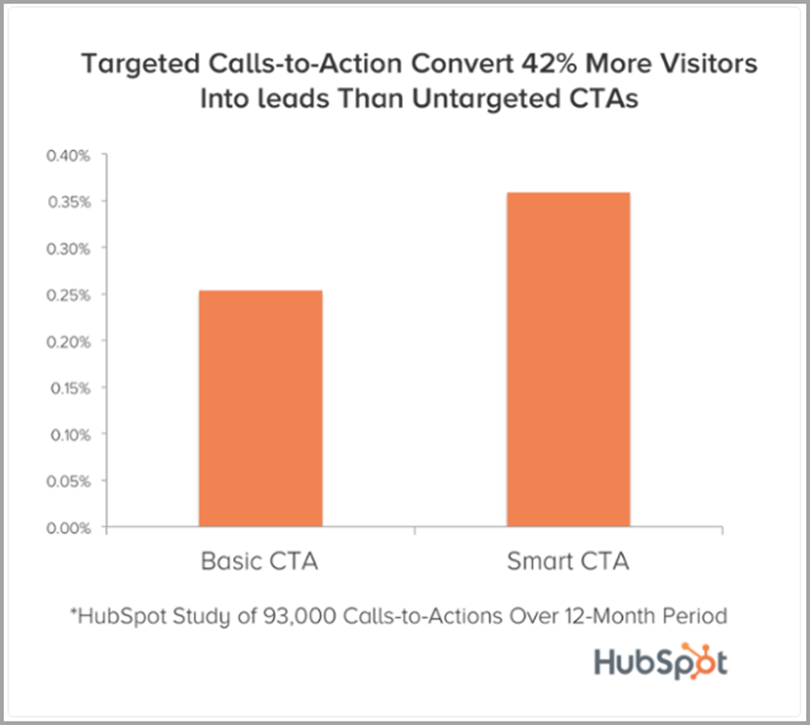 While crafting a CTA involves a lot of rules, knowing the right words is a basic requirement. According to Jeff Bulas, these are some targeted call-to-action phrases that actually work:
Add to Cart
Contact Now
Buy Today
Click Here
Learn More
Join Now
Talk to an Expert
Sign-up Here
2. Highlight compelling features
Set your product apart by highlighting its main features.
Provide a short and simple summary of the product's benefits. You can even offer a sneak peek or free trial so leads can find out the immediate benefits.
The Science of Us – a site that offers people skills training – sells a book titled "Captivate" so readers can charm everyone they meet. Curious shoppers can avail of the free first chapter to find out if they want to buy the entire book.
Captivate Everyone You Meet".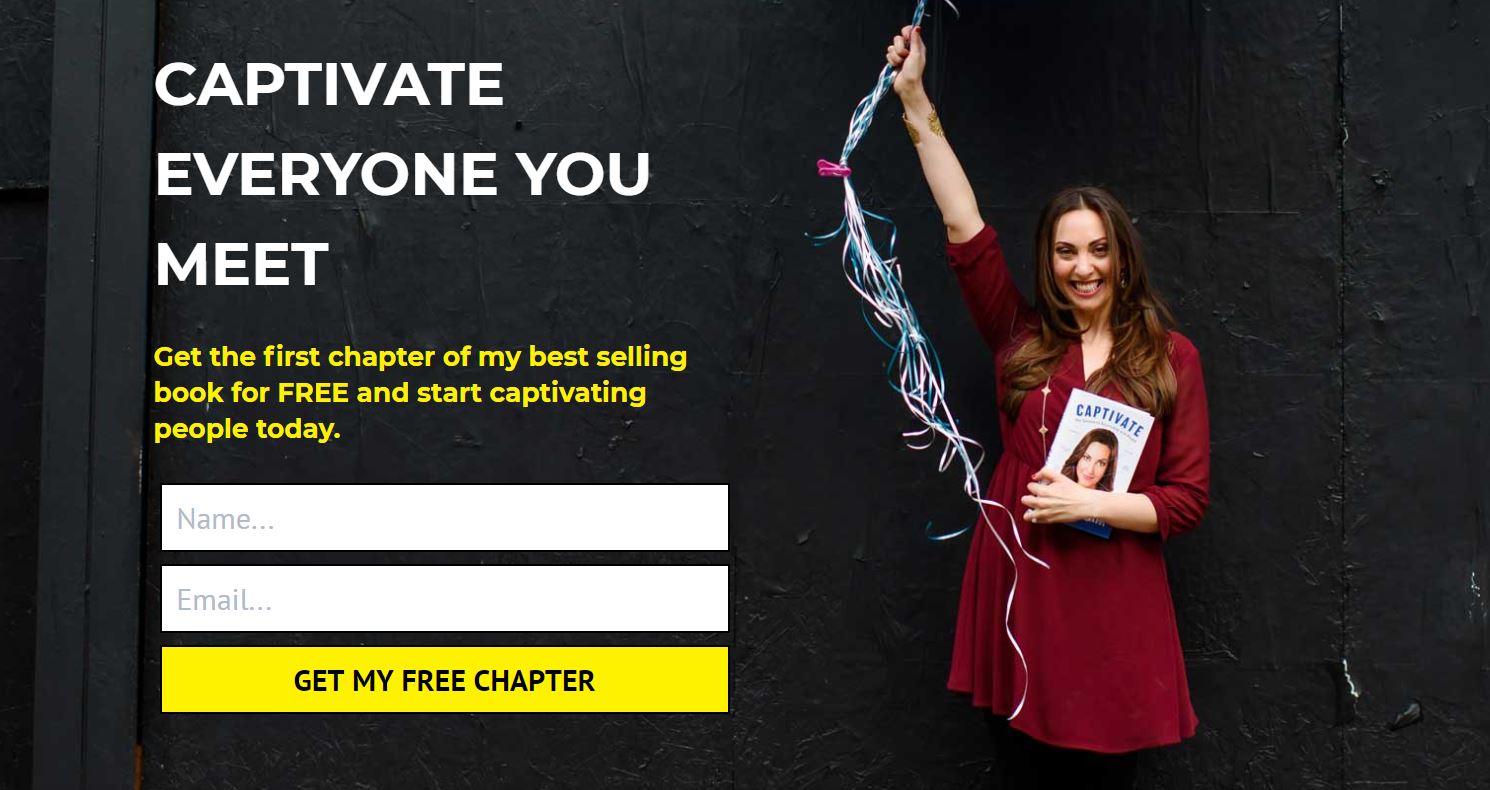 Squarespace – a website builder – has a clear CTA on its homepage. To get a free trial, just click the "Get started" button. No credit card is required.
Their slogan "A website makes it real" sums up their services' benefits to business owners and professionals.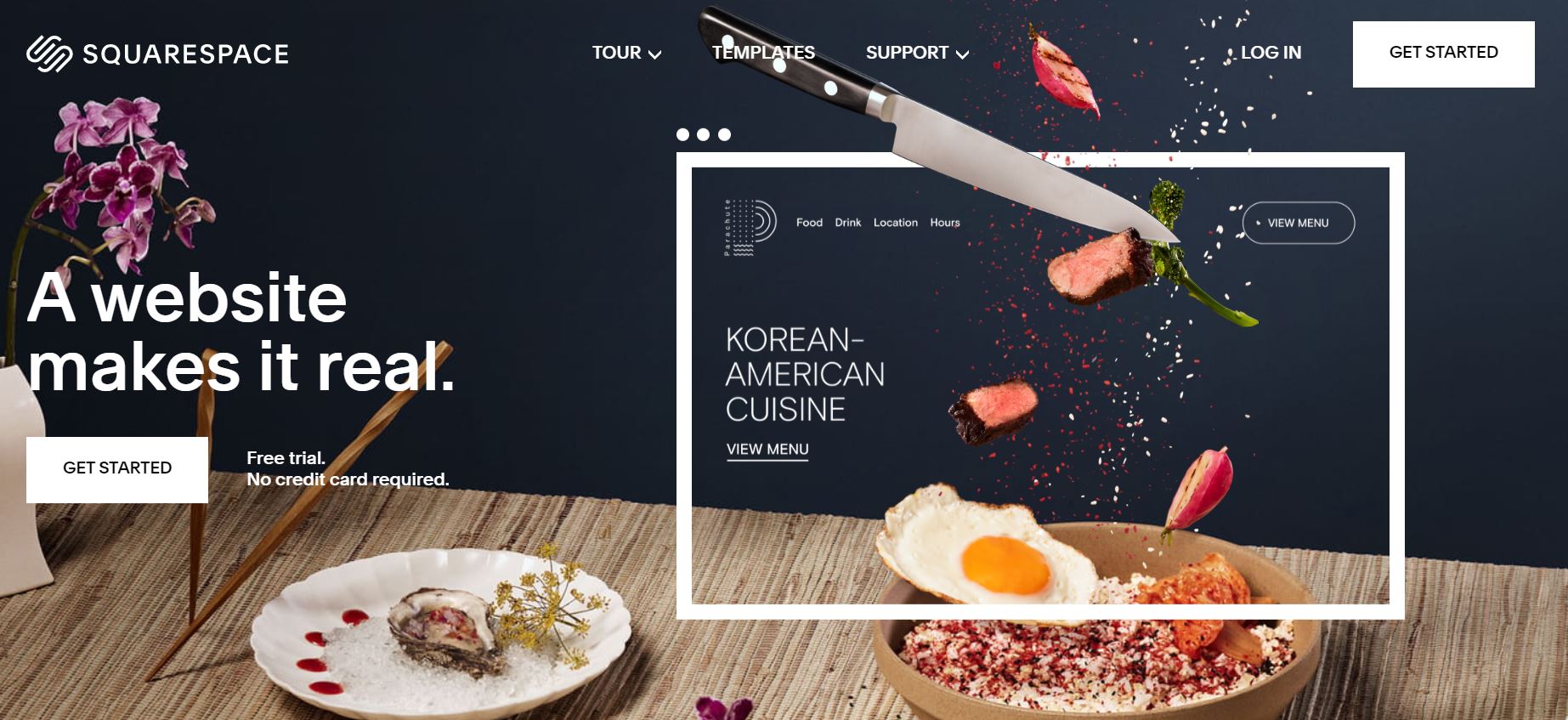 Potential leads will constantly seek out information about your services because they want to ensure that the purchase will be worth it. Naturally, you want to make their life easier and convert them faster by offering free information.
Even if a customer isn't ready to purchase instantly, there are a lot of things you can do to speed up the process. Offer a free trial. Provide free content to prove that investing in your business is worth it.
3. Provide a solution
Providing a solution is a common CTA strategy. The company identifies an issue and explains how their products will provide a solution. To succeed using this tactic, find out the following:
What problem will your problem solve?

How will your product solve this problem? Explain it in a few words.

How will your product help solve the issue fast?
SkedSocial – an Instagram scheduler – highlights how many hours users will save by scheduling their posts ahead of time, instead of marking their calendars to make a post at the right time. When customers schedule Instagram posts in the platform they can easily plan their posts and make time to engage with their audience.

4. Show the savings
Stores that want to attract customers during sales should just show the savings. Be upfront about how much money they can earn or save by purchasing the product immediately.
For the Black Friday Sale, The Next Web's promotional email featured the original price and the discounted price so that consumers will be tempted to check out the offer.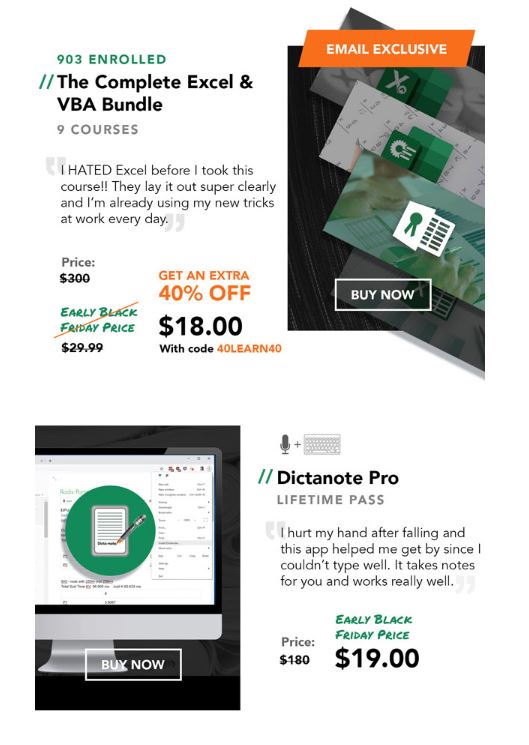 5. Explain how it works
People always want short and simple facts so be upfront about what you're offering. Describe what people will get with just a few words.
Spotify highlights the benefits of their premium plans in one short sentence, "Play millions of songs ad-free, on-demand, and offline." Those who are hesitant to pay for the service can try their premium service for three months.
6. Trigger FOMO
You can trigger FOMO or "Fear Of Missing Out" to pressure customers and make them take action. Leverage countdown timers and exclusive deals so people feel that they're missing out on something that could be great.
A study found that 60% of shoppers make purchases because of FOMO, mostly within a span of 24 hours. Of this population, 56% of people are aged 18 to 30 so it's an ideal marketing tactic for attracting the younger generation.
Here are some examples of CTAs that incite FOMO:
Get Started Today For Free!

Join In The Fun!

Explore Great Deals Up To 90% Off!
Udemy simulates a sense of urgency by adding a countdown timer so readers to check out their Cyber Monday sales. Their CTA reads "Shop $10 courses" so customers will act fast.
7. Avoid confirm shaming
Triggering FOMO is effective, but some businesses overdo it.
Businesses have offered crazy deals and comprehensive content then shame readers who do not opt-in. You've probably seen a pop-up with the words "Sign up and earn XXX money!" beside the opt-out buttons "No, I do not want to earn money," rather than a simple "No thanks!".
For example, a job seeker could be scouring blog posts so they can get their desired interview. They eventually get a pop-up that offers useful content and they can only deny it by clicking the "I don't want a second interview" button.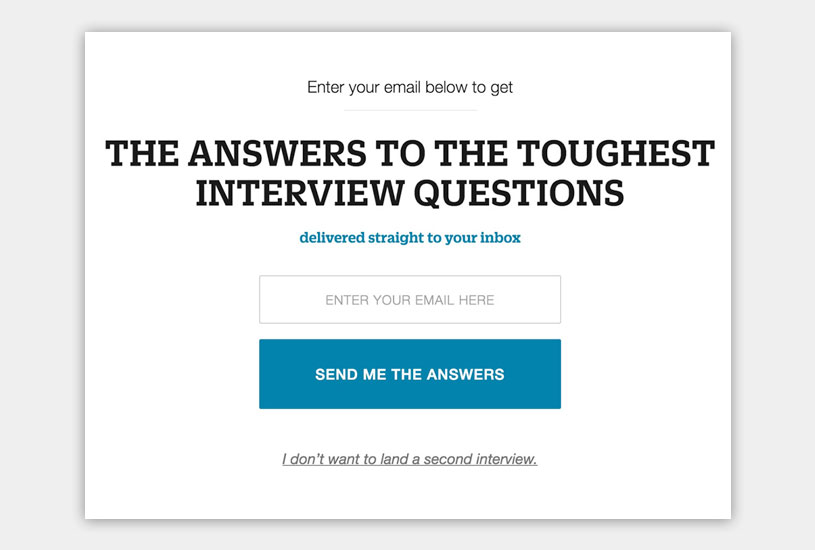 Of course, clicking the button may have no effect whatsoever on the reader.
Yet the CTA accuses them that they don't want to improve because they denied the content.
If we deny an offer from a brick and mortar store, we don't get passive-aggressive comments from the staff. That's why it doesn't make sense to be rude to customers who deny your digital offer.
8. Flaunt your awards
Awards are meant to be flaunted so show them off beside your CTA. Badges and awards are signifiers that trigger the curiosity of customers. If a product is best-selling or award-winning, then they'll want to find out the reason behind it.
Most people want to spend their hard-earned money on the best products so a simple award can go a long way in boosting sales.
For instance, Soko Glam – an online beauty store – uses badges to label their products like "Best of K-beauty" and "Vegan Beauty" to motivate customers to check out the items.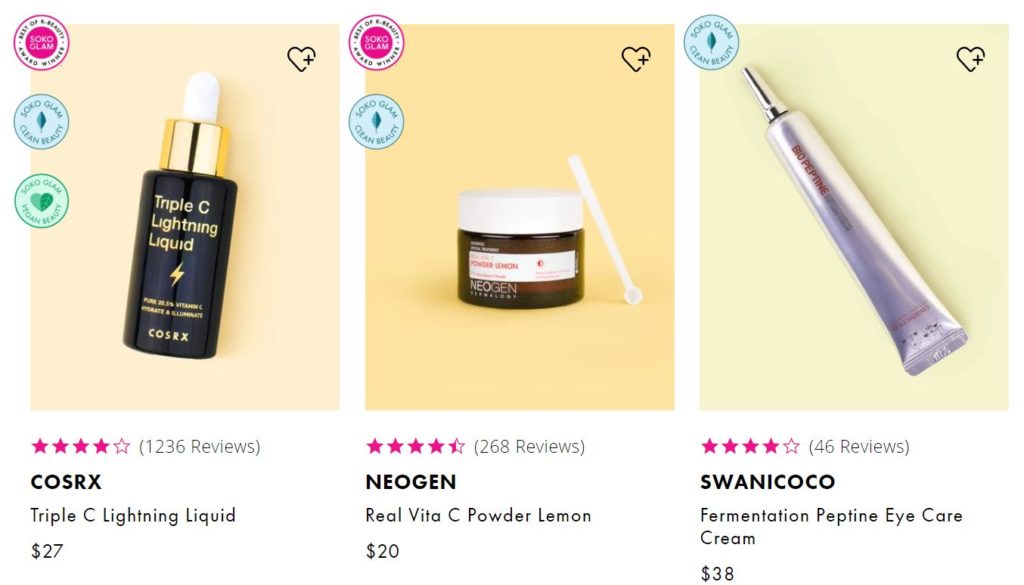 9. Use the right colors
We've seen a lot of CTAs in different shades and colors but is there a color that can determine conversions?
Ultimately, any color works for CTAs. What's important is the contrast so the button will stand out from the page. After all, if the color blends on the page, then it won't be noticeable.
"Green vs orange" is not the essence of A/B testing. It's about understanding the target audience. Doing research and analysis can be tedious and it's definitely hard work, but it's something you need to do" says Ott Niggulis at ConversionXL.
To get higher conversions, you need to conduct A/B testing. Find out which colors customers will respond to the most. Also, look at the bigger picture and see how the CTA button fits in with your website's design and brand colors.
Hubspot uses an orange CTA that contrasts nicely with the light orange background. Not only is the button prominent, but it uses the same color as the company's logo.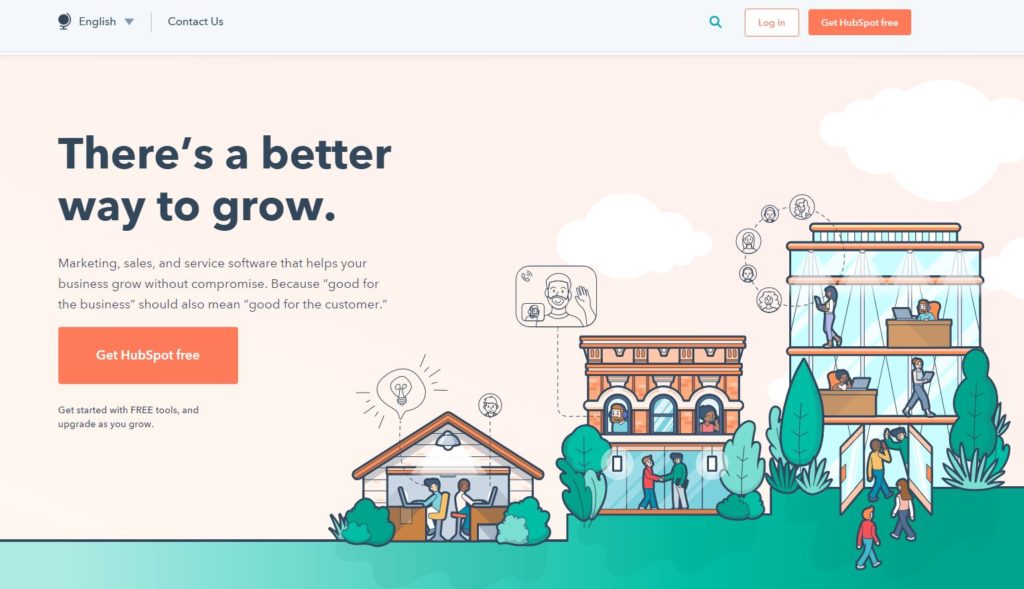 10. Evoke emotion
Tugging your customers' heartstrings and appealing to their emotions is an effective way to get customers to act.
Airbnb appeals to a customer's travel lust by posting beautiful pictures of homes on their website. The pictures will ultimately tempt users to click the listing and check its availability.
By clicking the "Take a Tour" button they can find high-quality pictures featuring each room.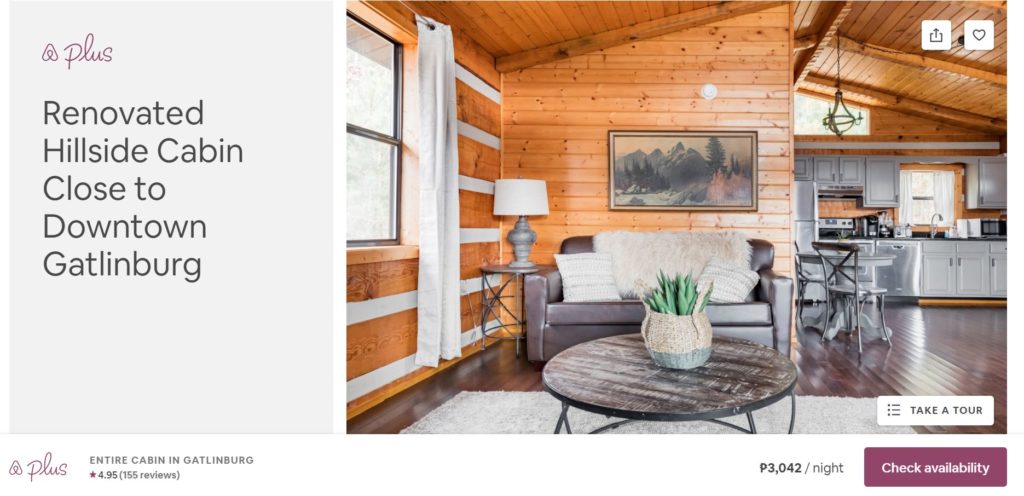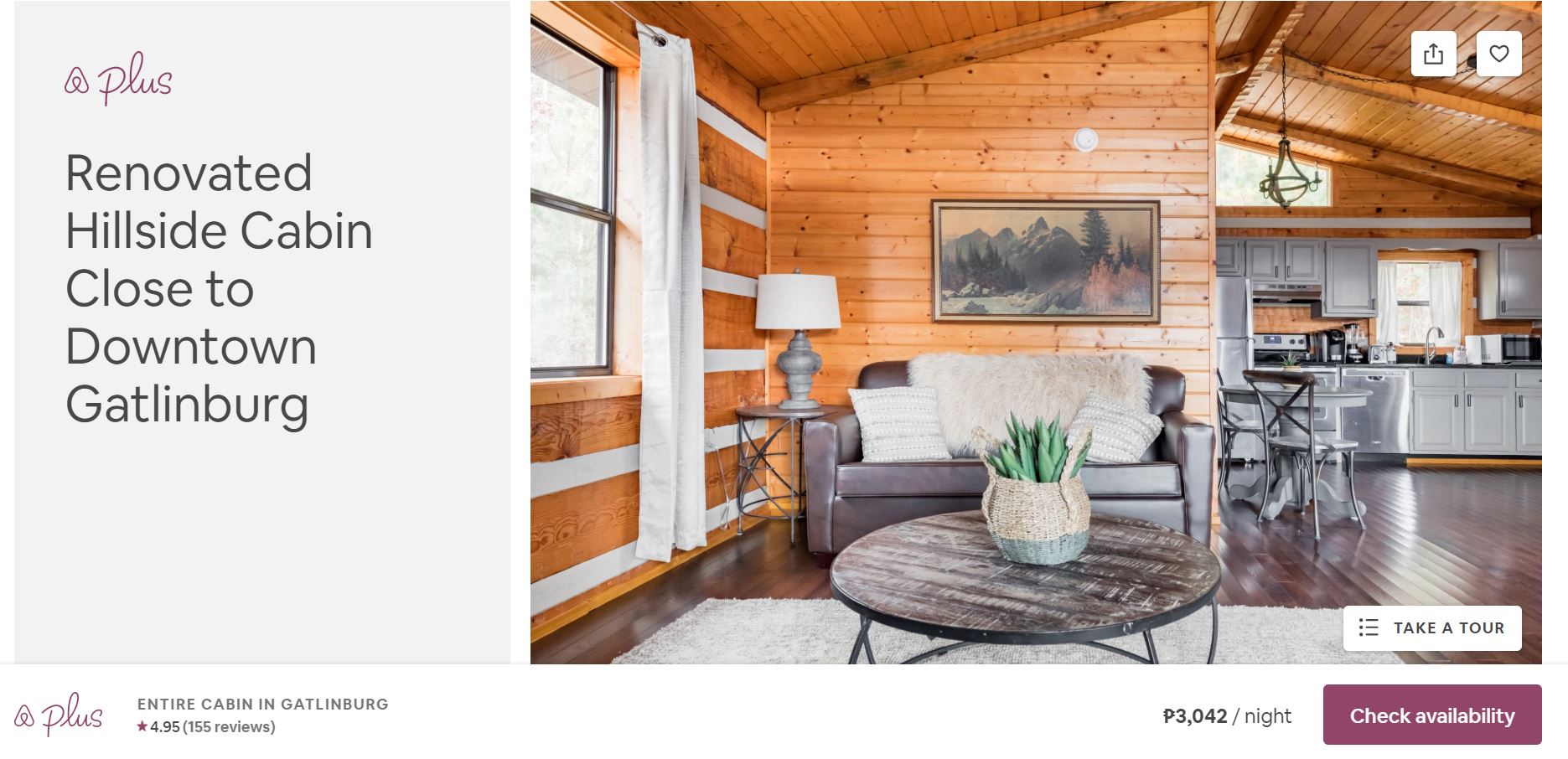 Think about how you can create a CTA that makes customers feel surprised, excited and satisfied with the offers. According to Neil Patel, you can use aesthetics to evoke emotion.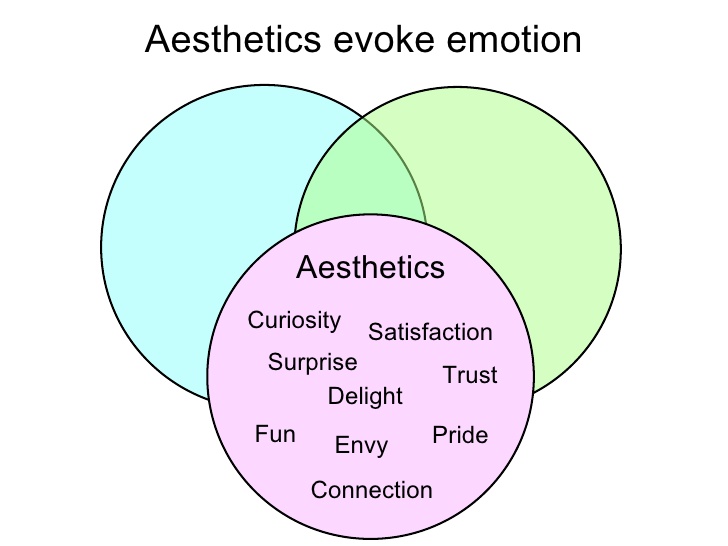 You can even create compelling stories about your brand or purpose to get customers interested in what you have to offer.
Conclusion
Creating an effective call-to-action doesn't take rocket science.
Highlight the compelling benefits of using your products and provide a solution to customers. People will pay attention if you provide value so post case studies, testimonials, and reviews to prove your worth.
Pay attention to aesthetic and contrast. CTAs should stand out and your designs should reflect this. Trigger FOMO by letting customers know what they'll miss out if they don't buy your products.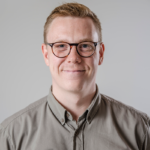 This is a guest post by Emil Kristensen.
Emil is the CMO and co-founder of Sleeknote: a company that helps e-commerce brands turn their website browsers into buyers – without hurting the user experience.