Are you struggling to maximize revenue in your hospitality or travel business?
Even if you have a revenue management strategy in place, you might find your revenue generation stagnating. Maybe you're still recovering from the COVID-19 pandemic, or maybe you just need a little more data to help take your business to the next level.
If this is the case, there's one source of data you might be missing out on; one that can take your revenue management strategy to the next level.
Customer feedback.
By listening to customers and incorporating their feedback into your analytics for revenue management, you can better anticipate their needs and meet them more effectively.
This article will talk about what revenue management is and how you can improve your strategy by using customer feedback.
What is revenue management?
Revenue management is the process of using analytics to anticipate customer demand and adjust your pricing strategy to maximize profits.
It's most commonly used by hospitality and transportation businesses like hotels, airlines, and rental industries. However, restaurants, cruise lines, and even railroads may also use a revenue management strategy.
Revenue management is a data-driven strategy that allows stakeholders and decision-makers to optimize prices and offers in a way that benefits both customers and the business.
As an example, let's look at the hotel industry. Revenue management is how hotels decide what rates to offer through different channels, such as on their website or through a booking site like Hotels.com. It's also how they determine when to offer a discount, as in the Hotels.com listing below.
A key element of revenue management is understanding your customers. You'll need to know how they think, what's important to them, and how to best meet their demands while optimizing your revenue generation.
That's why customer feedback is such a critical part of any revenue management strategy. By leveraging customer feedback, you can find more actionable insights and forecast demand to help your business generate increased revenue.
5 tips to improve revenue management with customer feedback
So how do you collect and use customer feedback in your revenue management strategy?
The first thing you have to do is make sure that you're actively collecting customer feedback. You can send out surveys, ask for reviews, or find other ways to learn what your customers expect from your business.
Once customer feedback is rolling in, you can start using these five tips to improve revenue management for your business.
1. Get your team up to speed on your industry
Effective revenue management relies on a deep knowledge of your industry forces, customer needs, and competitor strategies.
It's a lot of information to gather, understand, and use correctly. That's why your entire team needs to understand the role they play in revenue management.
Customer-facing employees will be most useful in collecting and aggregating customer feedback. Therefore, it's important to train your employees to actively gather feedback through informal and formal methods.
Then, they'll need to know how to input or organize that customer data to be most beneficial for key decision-makers.
Your sales team may need to take on a few additional responsibilities. For example, while anyone who interacts with customers should pay attention to their feedback, the sales team may also need to optimize your pricing strategy.
To do this effectively, sales reps or managers should have a strong grasp of your industry, be it hotels, airlines, or car rentals. They need to know what drives customer demand and how to meet customer needs better than your competitors.
2. Leverage segmentation
So much of revenue management comes down to being aware of market forces and changing demand for certain locations or customer segments at the right time.
For instance, your pricing strategy may be different during the holidays than it is during slower months. If customers are on a getaway, they can hardly be buying new stuff.
To optimize your revenue management as much as possible, you can segment your customers according to different customer types or needs.
Here are a few ways you can segment your customers for revenue management:
Channel: Are they booking directly from your site or a third-party or travel agency?
Group association: Are they traveling alone, with a tour group, or with a company?
Booking time: Do they book way in advance or at the last minute?
Upsell potential: Are your customers highly price-conscious or more willing to spend on extras?
Different industries may also have other customer segments that are appropriate for the product or service they sell. Customer feedback can be a great source of data for identifying key segments of your target audience.
Once you've identified your customer segments, you can decide on pricing strategies for each segment. This approach helps you minimize pricing changes while still maximizing your revenue generation.
3. Automate as much as you can
Workflow automation is a key way to maximize your profits. By eliminating tedious manual tasks from your employees' workloads, you can increase productivity and efficiency across the board.
When it comes to revenue management, workflow automation for small businesses has a few different uses.
First, automation can help you display dynamic prices and update your pricing strategy with minimal manual work. Revenue management software or automation tools will help you identify market changes that impact your pricing more quickly than if you were to do it longhand.
Automation also helps you free up employee resources through building workflows in a tool like Frevvo, shown below. As a result, your team can spend more time serving customers and understanding their wants and needs.
When employees no longer have to manually input or aggregate data, send repetitive emails, or perform other mundane tasks, they'll have more time and energy to devote to customers.
With more time for customers, you'll get better insights and a deep understanding of how your customers think.
Plus, your customers get excellent service and personalized attention — a win-win for everyone.
4. Use the right tools
Much like implementing workflow automation, a customer engagement platform, using the right sales and business tools does a lot for collecting customer feedback and using it in your revenue management strategy. 
The right set of tools for your business will depend on your industry and team size, as well as a few other factors.
No matter the size of your business, you'll need at least two different tools to improve your revenue management through customer feedback.
First, you'll need customer feedback tools like Trust.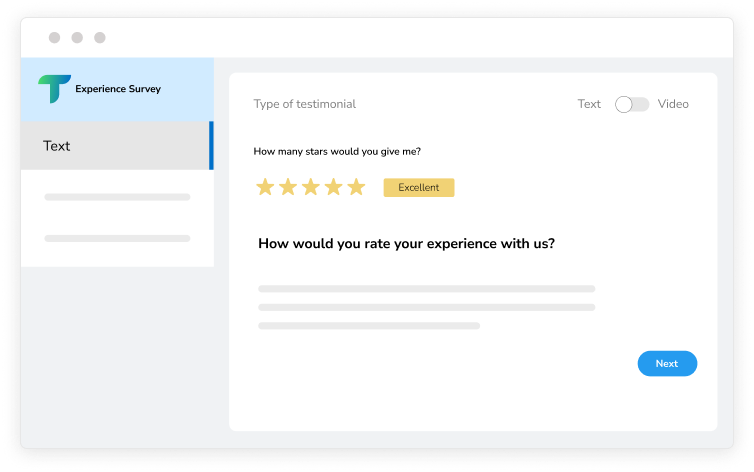 These tools can help you design customer surveys, ask for reviews and testimonials, and aggregate rating data so you can use it for other parts of the business.
It's also wise to invest in sales management software if you haven't already. This kind of tool can help you segment customers, track revenue, and even automate tasks.
When choosing tools for your business, think about what features and information you'll need to optimize your revenue management strategy. By understanding your needs ahead of time, you'll be able to allocate spending to the most effective tools for your team.
5. Incentivize your customers to book
You can use customer feedback to determine the best way to incentivize customers to book travel, rooms, or whatever services you offer at your ideal price.
Mine reviews, social posts, and other sources of customer insight for ideas. Are customers willing to pay a higher price for a free cancellation policy? Or do they want a lower base price so they can add extra services or perks?
For instance, Southwest Airlines offers rewards points for booking hotels and special deals for those traveling to California.
The airline could use customer feedback to identify new interests and trends from their audience base to generate more revenue.
Segmentation can come in useful here too. For example, you may be able to segment your customers according to their preferred booking incentives to make pricing easier on your sales strategy team.
Partnering with businesses like Swagbucks might also be an incentive strategy you want to use. This helps customers locate your discounts and deals much quicker, earning higher chances of conversions.
Remember that customer needs and desires change constantly. What works as a powerful incentive this year may not be as effective next year. You'll need to consistently listen to your customers and adjust your strategy accordingly.
Improve your revenue management now
Revenue management is a dynamic and ever-evolving strategy for any business. You need to anticipate customer needs, market shifts, and competitor strategies to optimize your pricing at all times.
By listening to your customers through surveys, reviews, and other feedback channels, you can obtain greater insight into how your customers think than ever before.
Follow our tips for incorporating customer feedback into your revenue management strategy and watch your revenue grow.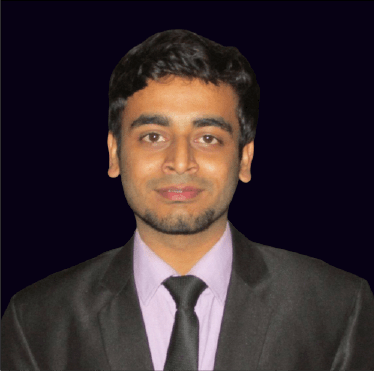 This is a guest post by Vikas Kalwani
Vikas Kalwani is a product-led growth hacker and B2B Marketing Specialist skilled in SEO, Content Marketing, and Social Media Marketing. He works at uSERP and is a mentor at 500 Startups.