Landing pages are becoming increasingly common among digital marketers and for a good reason too. A landing page can be used to effectively establish a lasting first impression with potential clients and can be your best strategy to increase your conversions. However, a landing page is only as useful as long as it is entirely optimized and optimizing a landing page can be quite challenging especially if you are new to the idea.
Before you can start designing your landing page, you should have a framework of how you are going to develop every single element of the landing page. Ask yourself questions like what items should you include in your landing page, what are the best design practices to influence the conversion rate of your pages and more specifically, what is the best framework to adopt for your landing page?
As a digital marketer, you should already know that there is no one specific design framework for a landing page. However, there are some universally accepted components which should be included in an effective landing page. These components will enable you to come up with a robust framework as well as keep your site visitors engaged on the page long enough for them to convert into actual long-term customers.
If you utilize a powerful landing page builder to design your landing page and perfectly piece together all its elements, you can end up with a page that will always keep the conversion rate high. In this article, you will be guided on how to come up with the optimal framework for all the elements of a landing page to maintain an ever-rising conversion rate.
No navigation
When designing a landing page, the main idea is to make it hyper-focused on a single product. However, caution should be taken to avoid external links except where privacy policy and terms of service must be provided. No external links also mean there are no navigation bars at the top of the landing page.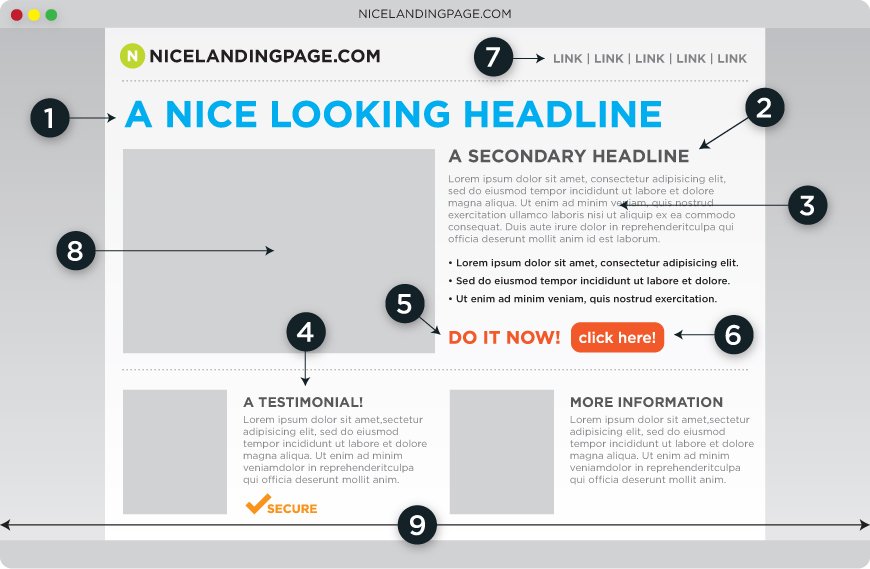 The reason for leaving out navigation bars on a landing page is because the prospects are shown everything to convince them to convert to real leads, and that is mainly everything included in this article. Should it become paramount to add a small navigation bar, then use a style that will be less distracting such as a hamburger menu.
Captivating headline
Your headline is the most crucial element of your landing page for the simple reason that it is the first thing that visitors will be visually attracted to when they land on your page. It is essential that you come up with a captivating headline which will entice visitors and prevent them from bouncing immediately and instead encourage them to consider what you are offering.
Irrespective of the product you are promoting, a good, compelling headline should have these three main traits:
Empathy
Clarity
Relevancy
In some landing pages, you will find the main headline supported and re-enforced by a sub-headline. Here is an outstanding example of how a headline should be enforced on your landing page.
If your product is an alternative to something already in the market, make sure you capture that in the three traits of your headline: clarity, relevancy, and empathy.
Effective copy of the main content
Having a decent and persuasive copy is important because it is without a doubt one of the primary ways you get to put your point across to your potential customers. To come up with such a copy, you need to incorporate the following.
Amount of text – Should not be too little or too much. Depending on the product or service you intend to offer the customer, the amount of copy might be less or of an average value. Some products only need the basics.
Writing style – Your copy should address the prospects directly using a simple to a simple language that even a 5-year old can comprehend. It is crucial that you avoid buzzwords such as "brand new and improved" or "cutting-edge and innovative." These words don't mean much to the reader because what they are interested in is how your service or product will solve their problem so make sure you address that directly.
Formatting – When arranging your content, you should put in mind that most online visitors are skimmers which is why you must apply a range of formatting styles such as numbered lists, bullet points, bolded copy and italics among others. This should help to amplify the most important parts of the idea you are trying to sell to the readers.
Here is one example from Infusionsoft on how to achieve this, take note of the bolded and customer-centric wording.

Ensure the potential customer understands what they stand to gain or lose if they accept or reject your offer. Wrap the benefits in short, precise and simple words.
Hero shot
Now that we know the majority of online users don't like to read web content, how else can you better your methods of passing your information across to your prospects other than by using an engaging media? There are three types of media you can use, namely, video, image, and GIFs.
Video
Using a video as your hero shot can be exceptionally useful in demonstrating the context of use of your product compared to any other type of media or wording. The following are the stats that show why you should embrace video when choosing which hero shot to apply on your landing page. These statistics are according to GetElastic.com.
Internet surveys show that 52% of online consumer prefer watching product videos because it makes them more confident when making purchase choices
Online shoppers who watch product views are 174% more likely to place an order than those visitors who did not
As you can see in the image below, Shopify has used a video as the hero shot on their landing page.

Imagery
If you are using images on your landing page, they should not just be pretty but attention-seekers literally. Ensure the image you pick maintains relevancy and helps the lead generation and conversion.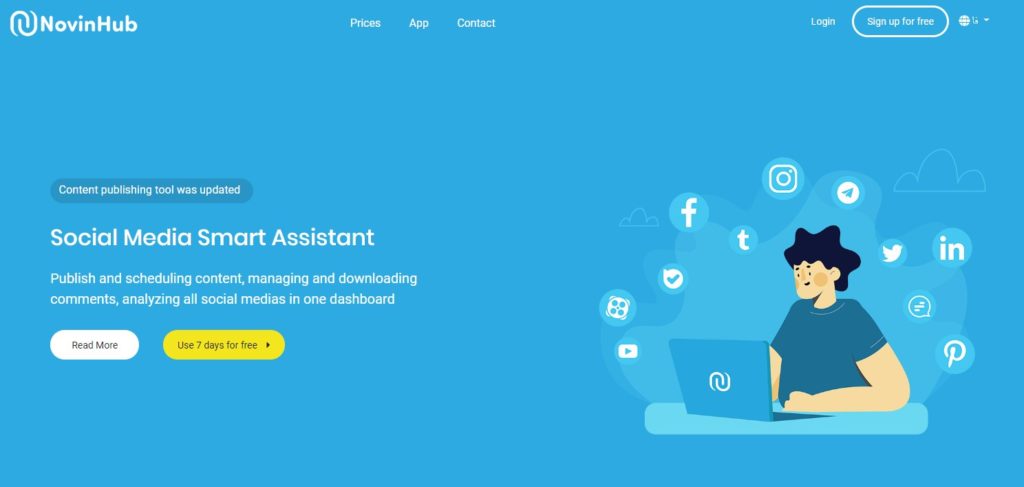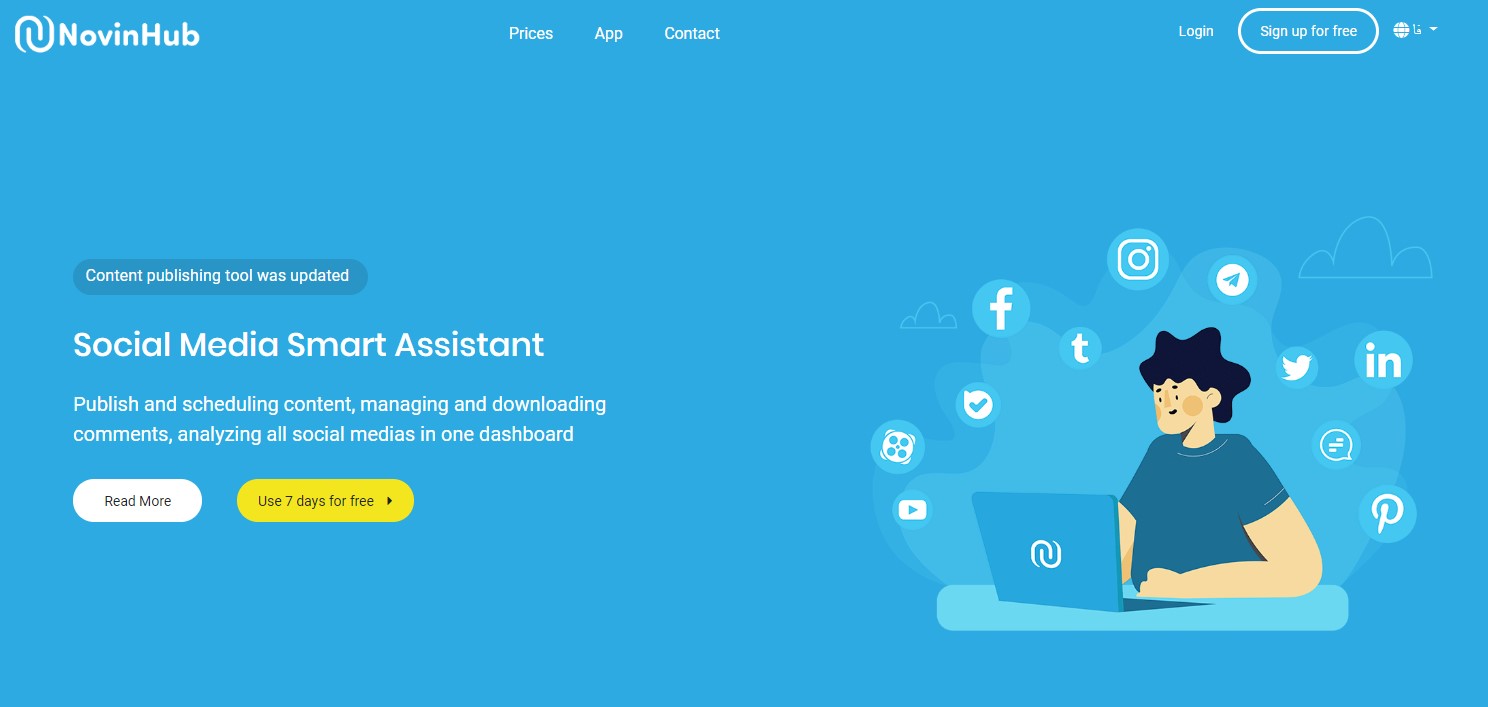 Landing page image should be able to accomplish the following tasks:
Introduce customers or employees.
Add personal appeal and invoke human emotions.
Showcase the product and its features.
Reveal the story behind your product.
Direct the visitors' attention towards a target element such as the CTA button or form.
GIFs
You can use GIFs as substitutes for videos although they are simple animated images which help to explain the products being offered. GIFs are known to be highly interactive than images but less than videos.
Trust building elements
It is essential that you incorporate trust-building elements on your landing page because you want your potential customers to start trusting your product from the word go before they even decide to convert on your offer. There are a few components which make up this and are referred to as the trust indicators.
The five trust-building elements that your landing should have included:
Trust badges / authority badges
Third-party seals (MacAfee, Verisign or PayPal)
Privacy Policy
You might have come across some of the following elements when browsing specific sites on the internet. These are what we refer to as trust badges and third-party seals.
What about making use of the most valuable trust building element – customer feedback – by sharing text and video testimonials with website visitors? You can adopt a testimonial and rating platform like Trust and benefit from all main social proof aspects at the same time.
Trust displays real data from current customers so that new website visitors are encouraged to give your business a try. It's quite easy to set up and use and can help boost the landing page conversion rate when acquiring leads and getting demo registrations.
Trust also offers many additional handy features. They allow you to:
Use existing videos from Facebook, YouTube, etc. as video testimonials.
E-sign a contract between you and your testimonial sender.
Enhance testimonials by icons with links to social media profiles or websites of your customers.
Shows your overall rating in the Google Search results, making it easier to get more organic traffic.
Change the look of widgets to match your website or use one of the pre-defined templates.
And many more.
Moreover, with the help of Trust, you can send out rating surveys to customers to find out how happy they are with your services. Not having a paying client base, you can gather feedback from those who've tried your products during free trial and then ask them to leave a text or video testimonial.
Forms
Lead capture forms are there to give you a chance you have been waiting for to capture the visitors' information. However, for your form to work as expected, you have to design it properly. Ensure your form does not ask for too much unnecessary information. The form should only require essential information from your prospects. Too much information might raise eyebrows making the visitor become paranoid, and hence you end up losing a significant lead. The higher your offer sits on the marketing funnel stage, the lesser the information the form will require.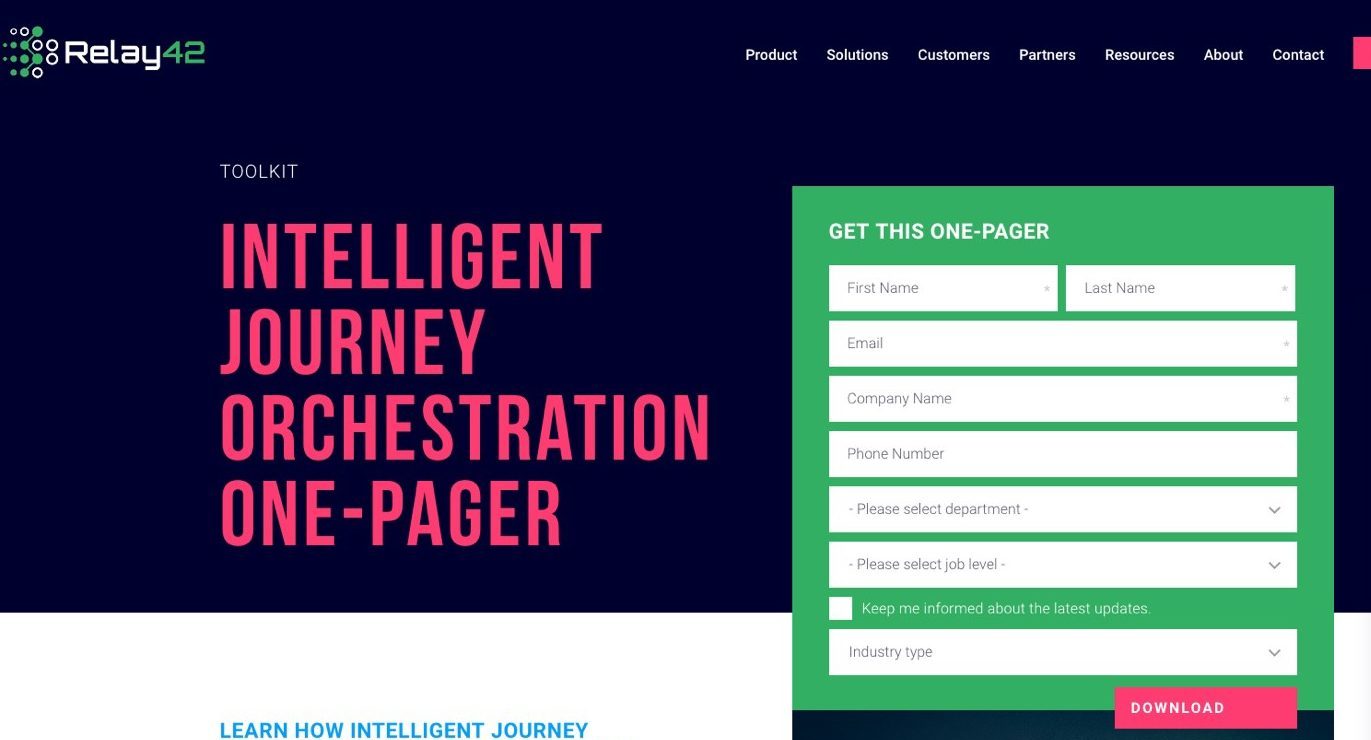 Organize the form in an easy-to-fill manner to give your visitors more time to continue skimming through your page. What is even relevant is the location of the form on the landing page. A strategically placed form has a higher chance of getting filled than a poorly placed one.
There are several ways one can design the form on the landing page, and one of these is the two-step opt-in method. This method enables simplification of the page by getting rid of the form and replacing it with a CTA button. As soon as the visitor clicks on the call to action button, the form will automatically pop-up.
Compelling CTAs
Your landing page should stand out from rest. However, the only way to ensure that happens is by making sure there are no confusions whatsoever regarding the click-to-redeem offer button. Your call to action button should be designed by considering its position, color, size, and copy.
The position of the CTA should be such that it does not prematurely appear on the page because you will run the risk of losing potential conversions. Place the call to action after introducing and explaining what you are offering in a manner that will convince them by the time they come to the CTA. The size should also be measured because we don't want the CTA to be too small so that it gets disguised in the page.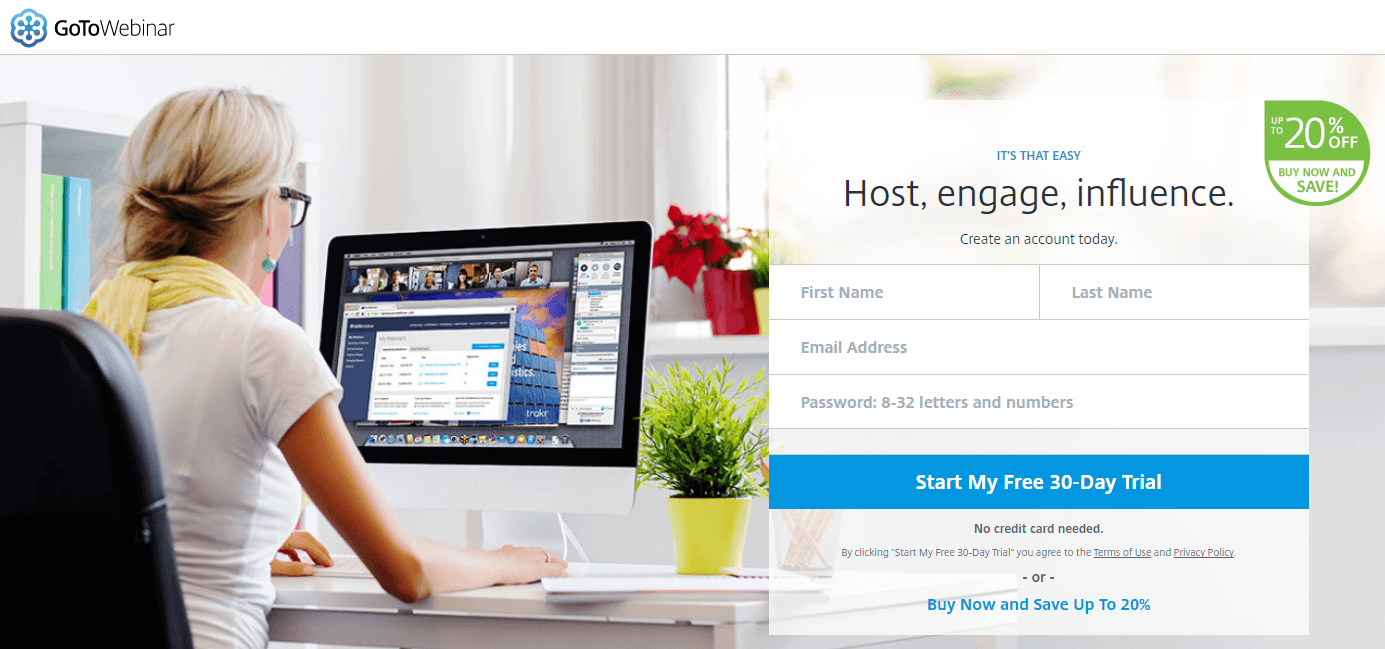 You can also ensure the CTA does not disappear from plain sight by using a color that contrasts well with the other content on the page. If need be, try to avoid overused words such as Subscribe, Submit or Download in your CPA copy. Your creativity should become lively here.
A/B testing
Always keep in mind to test different variants of your landing page. Check out our post on A/B testing to learn more.
If you want some examples of great landing pages, check these best landing page design examples from Hubspot. Unbouce explains the difference between a homepage and a landing page as well as the different types of landing pages. Further check out this landing page course from Unbounce. Now you have everything you need to start. Good luck!