When it comes to content marketing, you don't need a large budget or a full newsroom to be effective and generate ROI. Whether you are a start-up, enterprise level organization or a Fortune 500 company, a lean content marketing strategy simply takes you a long way. It is the strategy that eliminates all the unnecessary steps in the content creation and its distribution process.
What is lean content marketing?
It is about doing more with less. With a simple, clear, and concise message, along with the right channel, lean content is generated that gets you good sales.
According to a 2017 content management and strategy survey by CMI, 68% of the clients feel positive about a brand after having content from it, 70% of the consumers would love to learn about a company through articles, and 75% of the marketers are increasing their investment in content marketing. However, everything is not that easy as a recent Hubspot research shows:
And, here is when the lean content marketing comes to your rescue. Read here for the effective strategies to generate ROI.
Develop content that is wanted from customers
You have one business proposition, and you should definitely stick it into your customer's minds.
According to a study by Totango, 81% of customers are willing to pay for a high-quality service. Meanwhile, Bain & Co. reports a customer is likely to buy from a competitor if the issue is related to service rather than the product.
The competition is quite fierce, and your clients may not retain if you don't make efforts towards them.
Think from the customer's perspective
Don't presume while you are creating content for your business. Get into the customer's head and keep track of what matters to them. Survey your targeted customer base, pay attention to them, and create something that your customer's value the most.
Consider the internal perspective
Rather than evaluating the outside customers, talk to people inside your organization. Ask them what they are expecting from the business? Are they aware of the brand's vision, and more?
Consider what your product is all about? How will it benefit your customers? Are you creating value on the basis of customer's feedback?
Once you know what customers expect from you, start creating the lean content and get feedback from them. This way, you'll start getting the content from customers, and hence, you will be able to cater their needs effectively.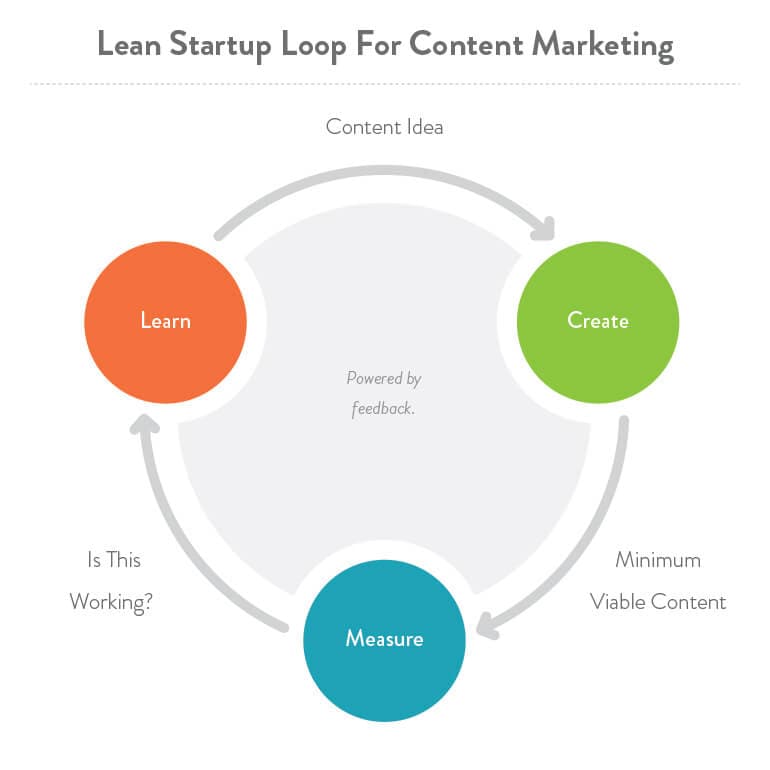 Instead of crafting and polishing your every piece of content, start with the idea of creating a "minimum viable post".
It is the smallest thing that you can build to get feedback from real customers and test your business assumptions.
Pay attention to the lean content to-do list
Create: Start creating the drafts, i.e., minimum viable product, and do publish them.
Experiment: There will be chances when the imperfect post might be published, but with it, people will interact about what they did not understand and will also ask questions.
Act, Measure, and Iterate: Gather the information, edit your post, make a schedule and post it again.
Once you start with the creation of Lean Content, ask the customer what they expect from the content. Take interviews, do surveys, quizzes, and get them to know more.
You can also keep track of keywords that you repeatedly hear from them.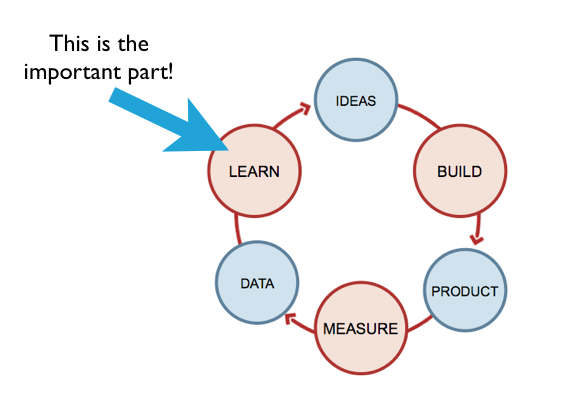 Next time, you create lean content, draft it around keywords, link them to credible websites, and post it on various platforms.
Distribute the content, i.e. market it!
Before you start distributing the content, it is important that you have a precise understanding of the intricacies of the market and target audience. Know where your leads are, build a good strategy, and then work on it considering these tips:
1. Have a documented content marketing strategy
Well, 69% of marketers who are effective in global content marketing have a documented strategy, while only 16% have no strategy at all. To distribute the content, make a strategy and then market it across various channels.
2. Use social media channels frequently
If you want genuine insights and feedback on your lean content, distribute it through social media channels like Facebook, Twitter, Youtube, Linkedin, Google+, and Pinterest.
Set the demographics, age, location, and you are good to go! Also, make sure that you include high-quality images to engage the customers, hold contests to encourage customer participation, and use popular hashtags to reach more people.
3. Collect insights
As you start working on your marketing strategy, start collecting the insights from your audience. Insights give you a better and clear idea of what your customers are demanding from you. But first decide what to measure!
What you measure will depend on the goal of your content. For most of the marketers, the insights include leads, client conversions, brand awareness, and engagement. Map out the key metrics for your business like if you are focused on content management- check social shares, time spent on content, and more.
Creating lean content is all about audience engagement. You need to check the metrics and then frame the lean content marketing strategy according to it.
4. Adjust your strategy
And always do it! Once you know how your content is performing, adjust your strategy according to the requirements.
Make a long-term strategy that is:
Based on significant customer insights
Allows you to market intelligently
And, gives you a good ROI.
Keep adjusting until you get something that works both for you and your business.
The final word
While there are no specified templates to create a content marketing strategy, each one will be unique according to its business. Implement the strategies mentioned above and you are good to go for generating a higher ROI.