Coaching business has evolved significantly. Nowadays it is transitioning from offline to online, turning into digital and remote coaching. This has been achieved by adopting numerous powerful online tools that boost business growth.
Whether you are a solopreneur or an owner of a large coaching company, the tools listed in this article can solve many specific pain points in your coaching workflow. And since coaches' expenses are usually high, we have worked hard to ensure that these tools are the most cost-effective solutions, if not absolutely free.
Let's geek out on the online tools that you can use to keep your coaching business running efficiently.
Sumo
Sumo is a great email capturing tool. If you're a coach who is looking into building an email list which you want to nurture and convert into paying clients later, check Sumo's three powerful features:
1. List builder pop-up
List builder pop-up is an email capturing form that appears in the right place at the right times.
For instance, you can show it right after the page has been loaded. Or the pop-up can appear when a website visitor is reading your blog post. Or when a user is going to leave your website. And so on. In a nutshell, list builder pop-up gives you one more chance to get a prospect's email. Why not use this chance?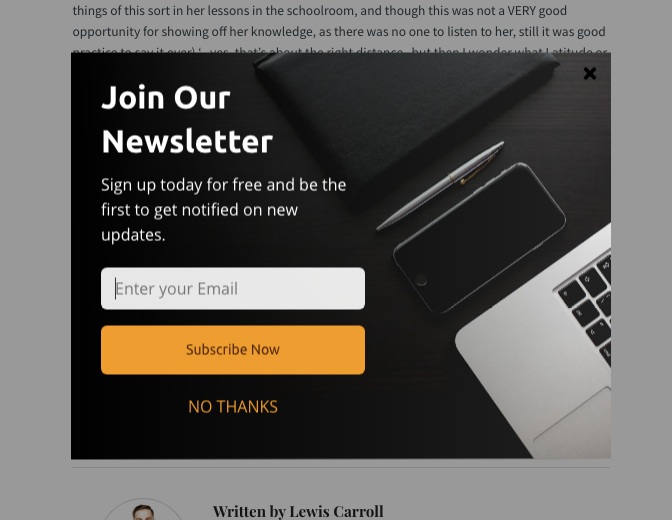 2. Welcome Mat
Welcome Mat is a website block with an email collection field. It can show up at the top right after the page has been loaded. You can embed the Welcome Mat within your article or landing page. Also, you can choose Welcome Mat with a video background.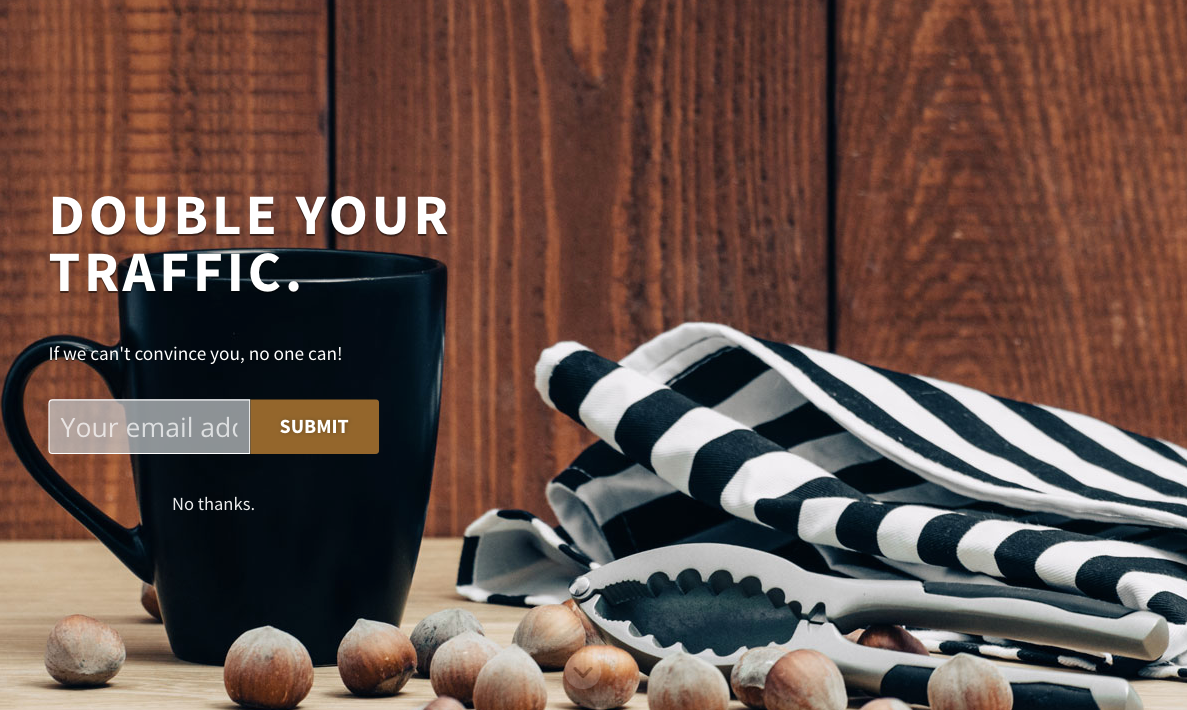 3. Smart Bar
Smart Bar is actually a bar with an email collection field. It can be positioned at the top or bottom of the window.

Collecting emails through Sumo will make your list grow faster. The best part is that all the above-mentioned features are available for free. Also, there's no code required: after installing Sumo, you can start enjoying it in a few clicks.
Ahrefs
Ahrefs is a powerful and advanced tool devoted to optimizing your website to rank higher in search engines. However, you can benefit from it even not being a techy guy. Some Ahrefs features are very straightforward and powerful, especially when it comes to competitor research and business strategy. Let's take a look at a few of them:
1. Ahrefs is a perfect competitive research tool. Within its dashboard, you can see what keywords your competitors are ranking for and which pages bring them the most organic traffic. That will help you adjust your marketing tactic. All you have to do is to insert a competitor website link in a dedicated field.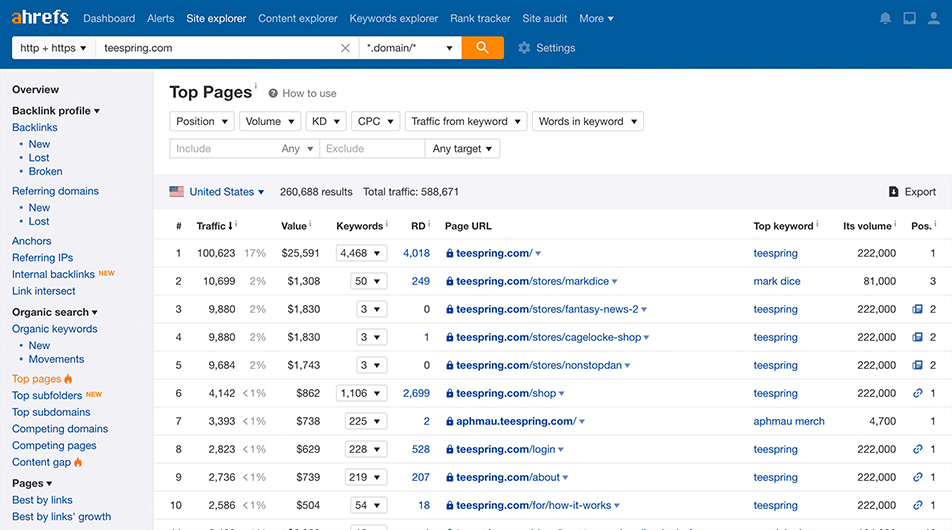 2. Also, here you can see which websites link to your competitors' sites. Gathering these backlinks, you will understand how your business rivals promote themselves as well as which promotional opportunities you are missing out. Brilliant, isn't it?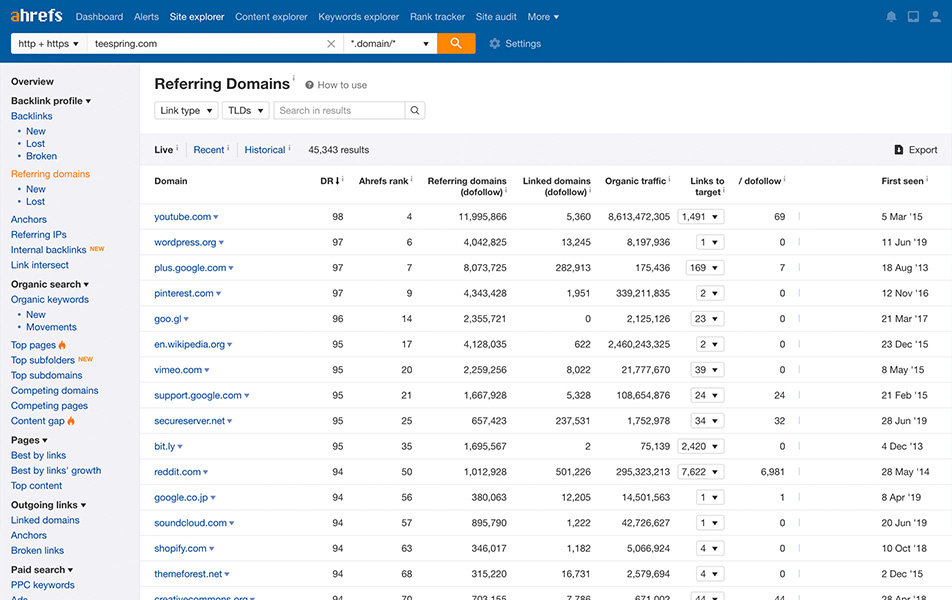 3. With the help of Ahrefs, you can learn whether your competitors are doing paid advertising, what keywords they're bidding on and what website pages they promote.
To tell the truth, Ahrefs is a costly tool: its paid plans start from $99 per month. However, you don't need it on a regular basis. Instead, you can pay $7 for a week of using Ahrefs and gather all the needed information. It's a good practice to conduct such research every 4-6 months.
BuzzSumo
BuzzSumo is a great content marketing tool. Just like Ahrefs, its paid plans will cost you $99 per month. However, you don't need to use it every single day. At the same time, having paid for only one month, you can gather absolutely useful information. In the world where content is king, BuzzSumo is a must-have if you are looking to grow in the coaching content space.
BuzzSumo dashboard may look a bit messy at first glance, but its powerful features are worth investigating. So let's take a look at some of them:
1. With specific words (so-called keywords), related to your niche, you can create alerts for the topics and brands that have an impact on your business. That will allow you to keep up with industry news, track your competitors so you can always stay one step ahead and see what people are saying about coaching products and services in your category.
2. Then, here you can create alerts for key influencers, bloggers and journalists so you can be first to engage with their content.
3. Next, BuzzSumo gives you access to real-time views of viral trends in your topic and location. That will help you spot emerging viral hits.
4. Speaking of Facebook, BuzzSumo can identify winning strategies for this social network: find the top-performing posts and formats, examine what works best for your competitors, identify the best time to post, the ideal word count, etc.
5. One of the most prominent BuzzSumo features is searching millions of forum posts, Amazon, Reddit, Quora and Q&A sites to engage with your target audience. Answering these questions, you can spread a word about your coaching business and earn credibility among prospective clients. What's more, exploring the gaps in common knowledge, you can create in-demand content.
As you can see, you will get an ocean of content marketing insights for only $99. Armored with this data, you will be able to adjust your promotional strategy for the year ahead.
Google Analytics
Google Analytics is a free and powerful tool for marketers. However, every coach can start using it without any advanced skills. Anyone can set up Google Analytics on their website to track how many visitors they get, where the visitors come from, what they are doing, what content performs best.
Coaching businesses usually rely on content. Nowadays, online traffic is everything. If you don't understand how effective your website is, you don't need it at all. So, let's discover how you can analyze how useful your main marketing tool is.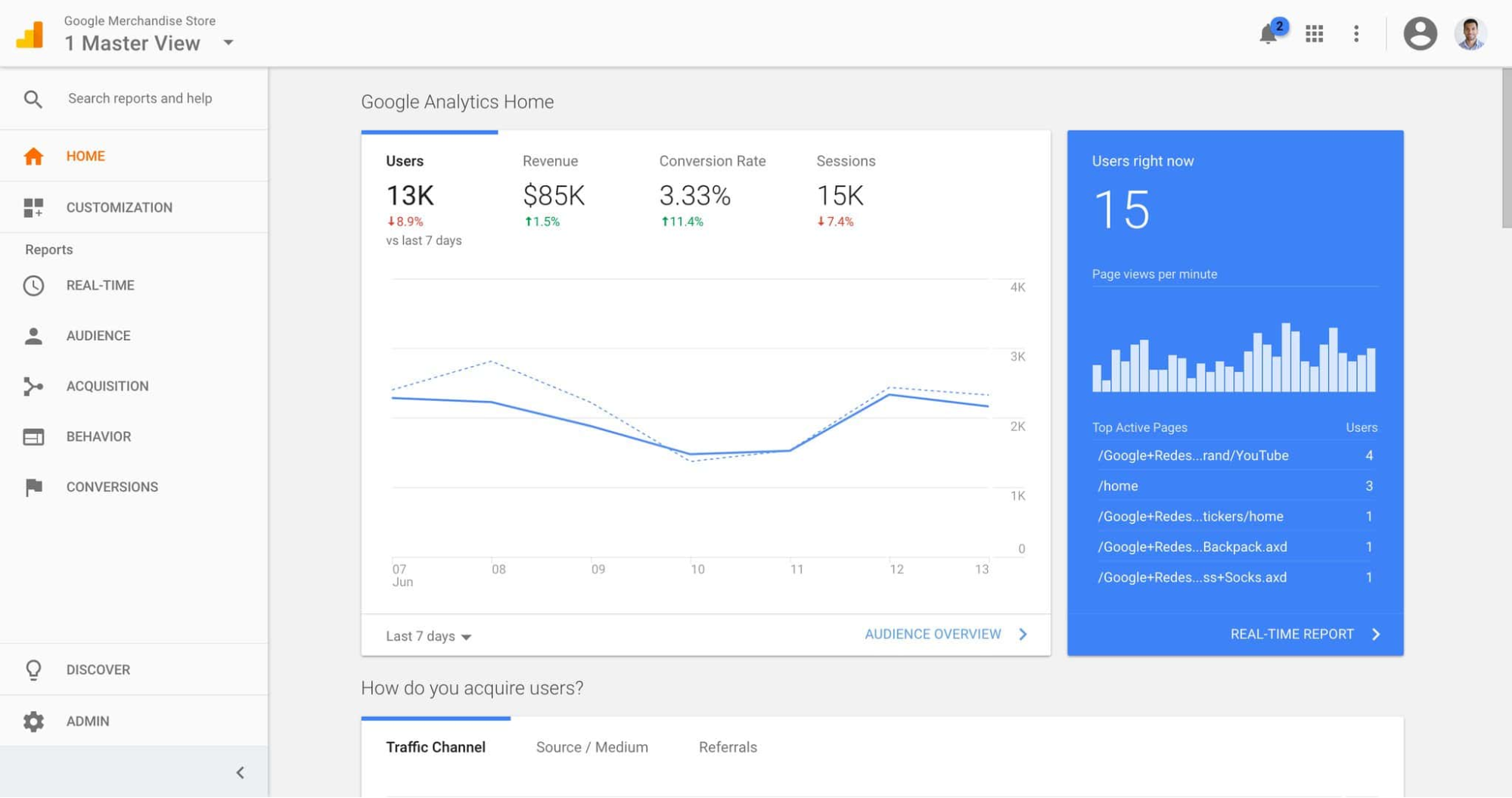 Google Analytics allows you to understand where organic traffic comes from, which pages are the most effective and how many clients your advertising campaigns bring. Also, it helps you in analyzing the behavior and demographics (gender, country, age, interests, etc.) of our target audience
After that, you will be able to optimize our advertising and landing pages accordingly. If you're running an online coaching business, then we would recommend you set up a Google Analytics account in the first instance.
HubSpot CRM
HubSpot generously provides a wide set of absolutely free features. However, in this article, we will focus on HubSpot CRM and built-in email services. But why do you need these tools for your coaching business?
Customer relationship management is a process of managing your interactions with current and prospective customers. Emails are a method of nurturing and engaging clients who are saved to your CRM. HubSpot ensures that you have all these useful features within a single dashboard. Even if you have a few contacts yet, it's a good practice to adopt a dedicated tool from the outset.
The best part is that HubSpot is free: you can invite your entire team to use HubSpot CRM for free, this free access never expires, and you can store as many as one million contacts and companies. Let's explore some powerful HubSpot features you will like:
1. Forget about messy spreadsheets. Manage and organize your organized and uncategorized contacts in one easy-to-use database. HubSpot CRM takes minutes to track every detail of your business relationships.
2. HubSpot allows you to monitor your contacts' website activity and identify new prospects visiting your site. New contacts, added to to your database, are automatically enriched with data from over 20 million businesses.
3. The tool notifies you when the instant a prospect opens your email. That allows you to follow-up the hottest leads timely.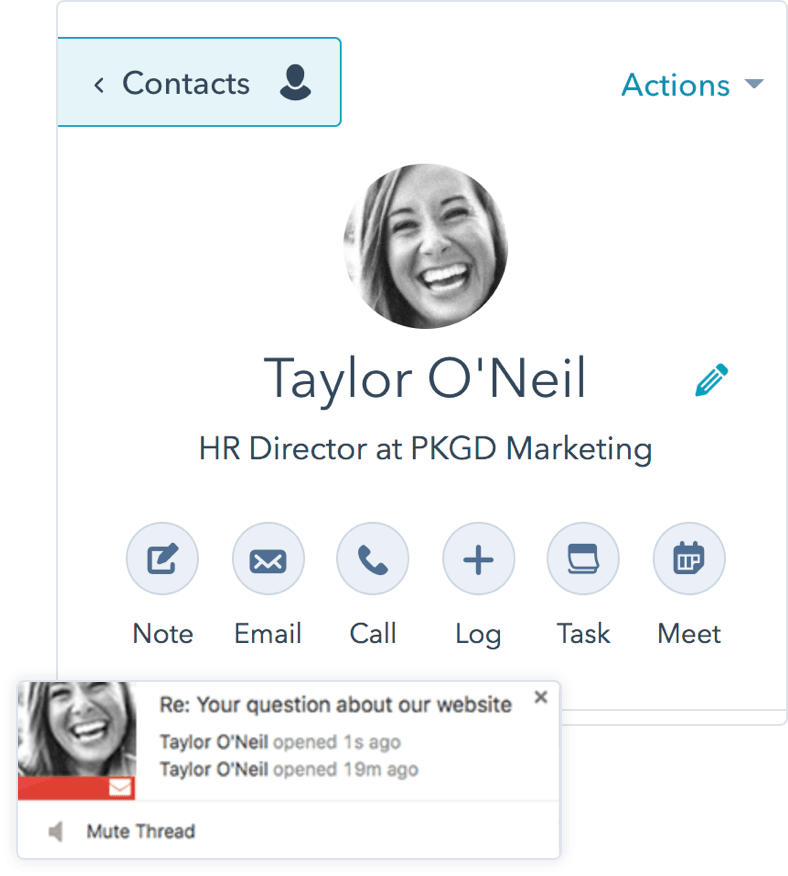 4. HubSpot offers a few marketing tools to capture more new leads. For instance, you can connect with website visitors in real-time using live chat and chatbots with no coding required.
5. With the help of HubSpot, you can nurture your leads with easy-to-create and automated emails. Built-in analytics make it easy to learn which emails, pages, offers, and traffic sources are driving the most conversions. Then, you can use those insights to drive even more conversions.
As you can see, HubSpot is packed with numerous useful features to empower your coaching business: customer relationship management and email functionality.
Jitsi Meet
Online calls are a way of selling your services online, conducting coaching webinars, etc. When it comes to video conferencing tools, you may expect to see Zoom or Skype listed in this article. However, Zoom turned out to be insecure. Also, the webinar feature within Zoom starts from $55 per month. Skype is constantly failing, and you end up without your message history or stable call. Other online conferencing tools like GoToWebinar and Webinar Ninja are paid too.
Considering that, take a look at a newborn multi-platform video conferencing tool called Jitsi Meet. It's secure, full-featured and open-source (in other words, Jitsi Meet is completely free). If you want to conduct a webinar with multiple prospects, here you can create video calls with an unlimited number of members. What's more, there's no account needed.
HelloSign
Many coaches are suffering from the following rudimentary steps: continuously storing, scanning, sending and receiving documents to get a needed sign. HelloSign is an electronic signature software that enables you to sign contracts online. The tool is free for three signature requests per month. Paid plans start from $13 per month.
Using the tool, all your documents signed through HelloSign are legally binding and organized under one roof, inside the secure system. The most prominent features of HelloSign include the following:
With HelloSign, contracts are signed on much faster than traditional paper-based contracts. And they are legally binding as well.

Built-in reminders significantly improve document completion rates.

Here you can personalize the signing experience for your clients by easily adding your company logo, color and custom messaging.

Documents that you use frequently can be saved as reusable templates. Templates speed up the signing process.
Trust
Coaches who run their businesses online rarely have the chance to give potential clients a pitch in person. Landing on a coaching website, people usually think, 'Hmm, why should I trust this coach?' Considering that, your main goal is to gain website visitors' trust.
Social proof is a powerful way to earn credibility in the eyes of prospects. It's built on the idea that people will adapt their behavior according to what others are doing. And it works: Trust offers various types of social proof:
Real-time user activity: Conversions and Visitors Count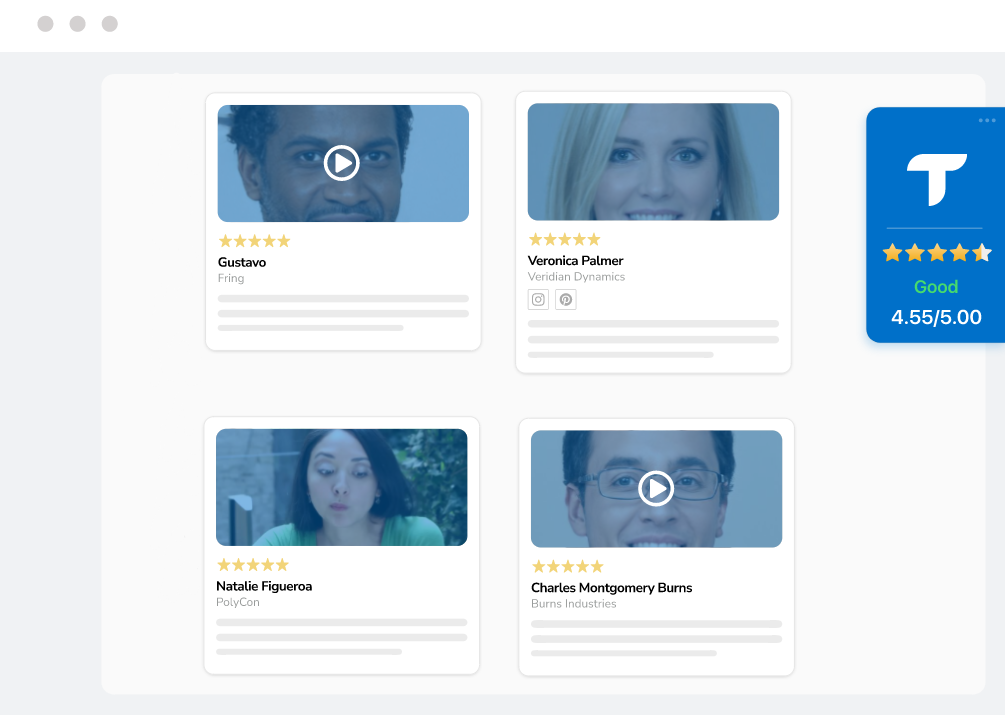 All these features sound quite impressive. But how can you start benefiting from the social proof? Trust automates the whole process, with no coding required. Instead of begging your customers to leave feedback, let Trust do it for you.
Here's how it works: once the customers convert, you send them a simple link. Once they click on the link and share their impressions and pictures, customers can find an option to e-sign a contract. After that, Trust will automatically process data. Once you approve the testimonial, it goes live on your website as: 1) a clickable notification widget, 2) a static or carousel elements.
Besides supporting all the above-mentioned features – Testimonials, Video Testimonials, Ratings, Social Count, Conversions, Visitors Count – and even goes beyond. There are a few unique features that make using social proof seamless and simple as ABC:
eSigning Contract.

Document the agreements with customers regarding publishing testimonial to establish a GDPR compliant relationship with your clients.

Customization or Ready-Made Templates?

It's up to you! You can fully customize testimonials to match your website look and feel. You can also choose one of the pre-defined templates to save time.

Integrations.

You can seamlessly integrate Trust with platforms such as Infusionsoft, Unbounce, and WordPress to simplify lead generation. What's more, using Zapier, you can connect to literally any application out there.

Support for multiple languages.

Trust offers location-based multi-language support so you can match the widget language to your visitors' native language.

Recording or uploading Videos with an integrated video hosting solution.

It offers you to host videos within the platform without wasting your money and time on third-party hosting services.

Integrating Facebook and YouTube Videos.

Trust

allows you to collect existing videos from these two social media platforms and, as a result, adopt video testimonials NOW.

Rules.

The tool allows you to set up specific rules to display notifications and target visitors based on different metrics.

Call-To-Action.

Using Trust, you can embed CTAs in your notifications for immediate conversions: when website visitors click on the widget, they will be taken to the specific page to leave their emails, sign up, make a purchase, etc.
All these powerful features are available within a single dashboard. You need no coding skills to start using Trust.
How to start benefiting from online tools
Running a coaching business can be tough, Luckily, nowadays there are many fantastic tools that can make your life easier, automate mundane tasks and bring you more clients. If you are just getting started an online coaching business, pick a few tools to adopt at first and add more as you grow:
Convert more website visitors into paying clients with various social proof techniques. Trust will do it for you.

Build your email lists faster with the help of Sumo, an email capturing tool.

Analyze your competitors with Ahrefs and steal their marketing ideas.

BuzzSumo will help you boost your content marketing efforts.

Understand how well your website performs with Google Analytics.

HubSpot will provide you with CRM and email marketing tools.

Arrange video calls and coaching webinars for free with Jitsi Meet.

Sign contracts online with HelloSign.
That's it! Good luck on the road to a successful coaching business empowered by handy online tools!