If you've been online for more than a minute, you probably know that SEO is one of the best methods for getting new business in recent years. However, there is a lot of fluff around SEO and as a coach that may not be experienced in digital marketing, you probably have no idea how to get started, besides writing some content, of course.
So, can you actually use SEO as a coach and can you get tangible results from it? If yes, where do you even get started? Is it a crowded niche and do you even stand a chance against your competitors?
Let's find out.
SEO for coaches – does it even make sense?
In short – yes, it does. If you take a look at the data behind commonly searched trends, you can see that there are plenty of people searching for terms related to coaching services. Even if you don't have access to expensive tools like Ahrefs or SEMRush, you can still get a sense of how much people search for coaches online.
You can use tools like Google Trends or freely available tools like UberSuggest. Once you type in terms like "wellness coaching", you can see the exact number of searches that the term gets per month.
I have access to Ahrefs, so I took a look at how many searches per month the term "coaching" gets.
And as you can see, there are quite a few interested people.
Target the right keywords
SEO is all about keywords and your coaching website should be optimized for the right ones. If you don't know where to get started, you can always hire an SEO agency or a freelancer to help you get moving. However, don't despair.
If you have a narrow target market, you probably already know what your primary keywords are. For example, you want to be #1 for the keyword "holistic health coaching". Now it's all about finding the right keywords.
Unfortunately, this is where you have to spend a few bucks to really do some SEO. Most good SEO tools are relatively expensive ($100 per month or so), but think about it as a long-term investment. After all, it's cheaper than hiring an agency.
The first thing you need to find out is what keywords your website is already ranking for (e.g. using free Moz Keyword Explorer). If you're doing a good job, you should be ranking on the first page for the majority of your desired keywords.
The second thing is loading up your competitors' websites and seeing what keywords they are ranking for. If they are targeting a keyword similar to yours, but with more searches per month and lower difficulty, write it down and make this keyword a primary goal.
Third, go crazy with experimentation and find some new keywords. Type your best ideas in the keyword explorer in Ahrefs, SEMRush or similar tools and see what kind of results you get. You may get some excellent ideas on what keywords to go after once you finish your research.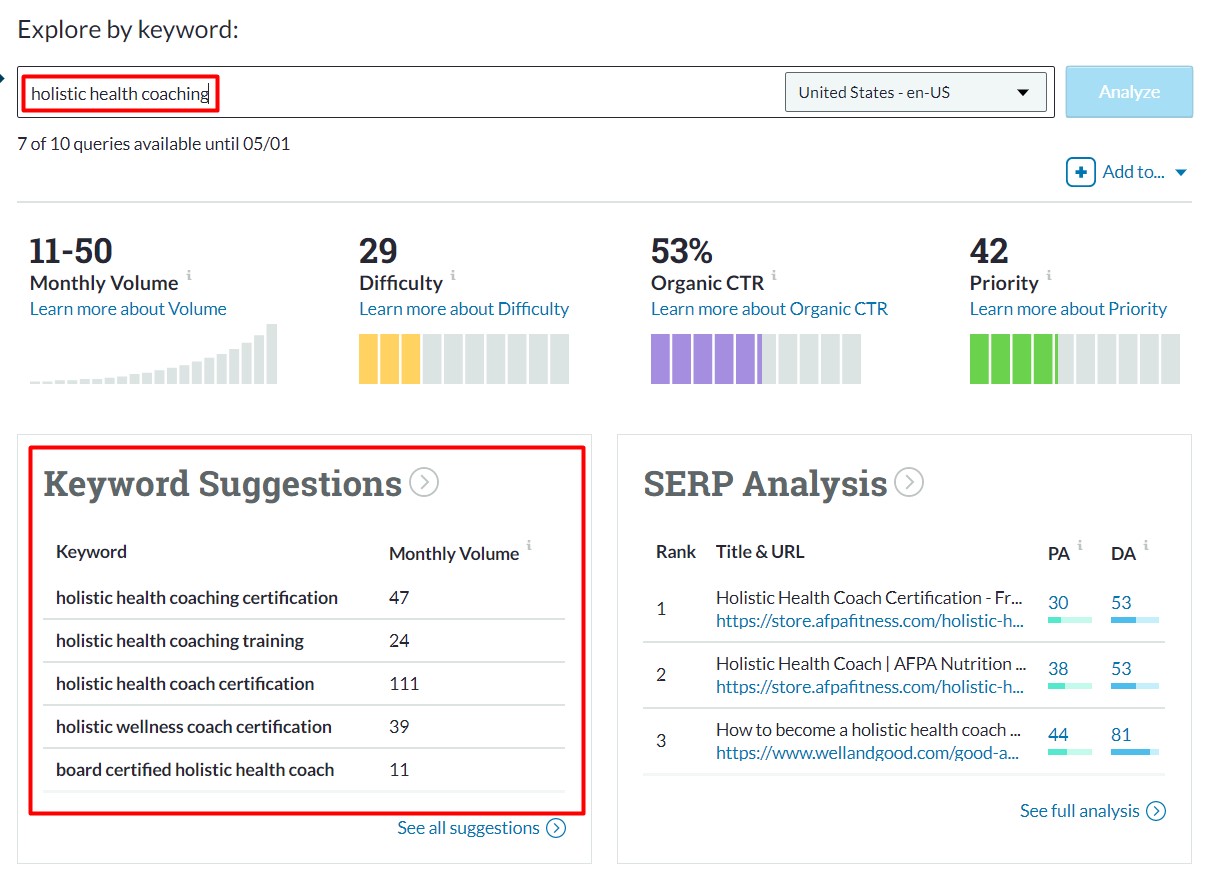 Remember, when researching SEO keywords for your coaching website, they (ideally) need to meet three conditions:
– Good search volume (number of searches per month)
– Low keyword difficulty (lower on the scales from 0–100)
– High search intent (the high likelihood that someone will turn into a client after searching for the term)
Of course, keywords that meet all three conditions are fairly rare, so you will have to settle for a compromise most of the time.
Write some great content
Now that you know what keywords to go after, it's time to rank for them. The best way to rank on the first page for a keyword is to write some kick-ass content. For example, "behavioral health coaching". If you want to rank #1 for this keyword, roll your sleeves up and start writing the best piece of content there is that answers the query of anyone searching.
There are a couple of rules though. First, write high-quality, original content and don't steal from other coaches – Google can tell. Second, make sure the content is of adequate length, ideally over 1,000 words – Google loves longer content and it keeps readers on your page for more time.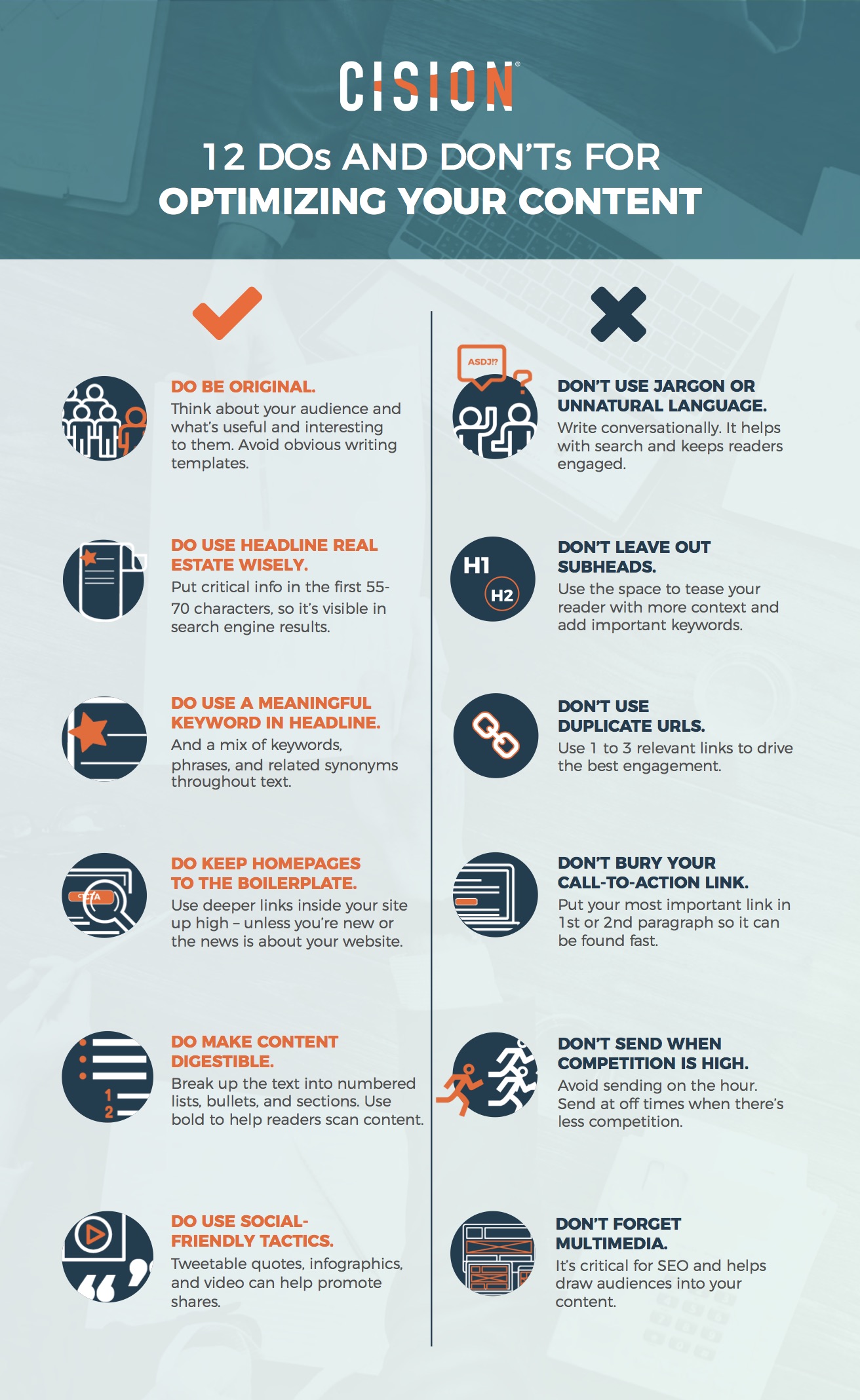 Then there is the actual optimization, as one of the basics of today's digital marketing. It sounds scary, but it's actually fairly simple. There are lots of great courses online on how to do it, but it won't take too much time or energy to learn. All it takes is mentioning your keyword in the right places – the title, subheadings and a few places in the body of the article, and you're good to go.
Remember – the aim of your coaching content is not to please Google and other search engines and feed them the right keywords. Your aim is to educate the reader and provide them with something useful that answers their search query for the given keyword. Write for people, not search engines.
Finally, remember the importance of fresh content. SEO and content are tightly linked together and SEO is not a set-it-and-forget-it kind of thing. In order to get success from SEO, you need high-quality content and you need it often. Try to blog at least once per week, more if possible. Not only will it tell Google that your site is regularly updated, but it will also keep readers and potential clients coming back for more.
Get some links to your website
The second aspect of SEO relates to the links that come to your website. Without going into too much detail, your coaching website needs lots of links from other, reputable websites. The more links that point to your website, the more importance Google gives to your website and the easier it will be to rank for your desired keywords.
Of course, things are much more complex than that, but this is the basic idea. If you want to get more links, you can do several things:
– Reaching out to your network to link to you
– Share your content regularly on social media
– Look out for publications that need new sources
– Ask your clients to recommend you on their website
– Write a few guest posts on other people's website
– Etc.
Whatever you do, don't buy any links. No matter how good the offer may be, buying links is an activity that not only doesn't move your website anywhere but could actually get you a penalty from Google.
Don't neglect technical SEO
At its essence, SEO is all about giving searchers the best type of content. However, there are a lot more factors involved. Even if you have the best possible piece of content for "leadership coaching", people won't stay on your site and read it if your website's technical SEO is not right. When I take a look in retrospect, the most coaches whose websites had issues with ranking, had them because of technical issues, rather than the actual quality of their content.
Primarily, make sure that your website's load speed is excellent. The longer it takes to load your website, the higher the chances of the website visitor leaving immediately. In fact, poor website speed is one of the main reasons why many coaches have horrible SEO results. If you want to take care of this without too much hassle, hire a freelance developer to help you out.
The second major technical SEO problem is mobile optimization. Nowadays, not having a mobile version of your website is a major issue for conversions and SEO. More than half of all website visitors nowadays use mobile to navigate the web, which means that not having a mobile website means your user experience goes down the drain.
The good news is that most websites nowadays already come with a mobile version. For example, most WordPress themes are mobile-optimized right out of the box. Also, the majority of web developers today will build a mobile version of the website without you even asking. You're only at risk if you have an older website that hasn't received an update in a few years.
Conclusion
As a coach, you have lots of opportunities to use SEO to your advantage. The problem is, most coaches give up when they see how overwhelming the process can be. As most coaches run a single (wo)man operation, investing time and money in SEO is not seen as an attractive option. However, SEO for coaches definitely does work and with just a little bit of your own time, you can start seeing the results after just a few months.