In this third part of growth hacking tactics, we'll go on to cover ten more of those techniques that have worked for startups out there. These hacks are nothing out of this world but rather simple clever approaches to marketing for the sole purpose of growing those numbers.
We shall also be looking at case studies so you can fully understand how they work.
Transparency Hack
Neil Patel says: "Transparency is the new marketing." As consumers become more perceptive of corporate marketing tricks, they grow more cynical. Therefore, honesty can serve the crucial role of building trust and credibility with your consumers.
Letting it all out goes a long way, especially for a startup that is trying to go up the ladder. It makes the customers feel valued and respected. In the end, that value and trust will most likely be reciprocated.
One company that's always kept it transparency is Buffer. Back in 2013, they took it a notch higher and published names and salaries of all their employees in a blog post. Besides just getting the media's attention, this move doubled the number of people applying for open positions at Buffer.
Net Promoter Score Hack
The Net Promoter Score is a technique for conducting a survey that only involves two or three questions. First, you ask a user if they would be willing to recommend your product/services to another person. Make it such that they answer on a scale of 1-10.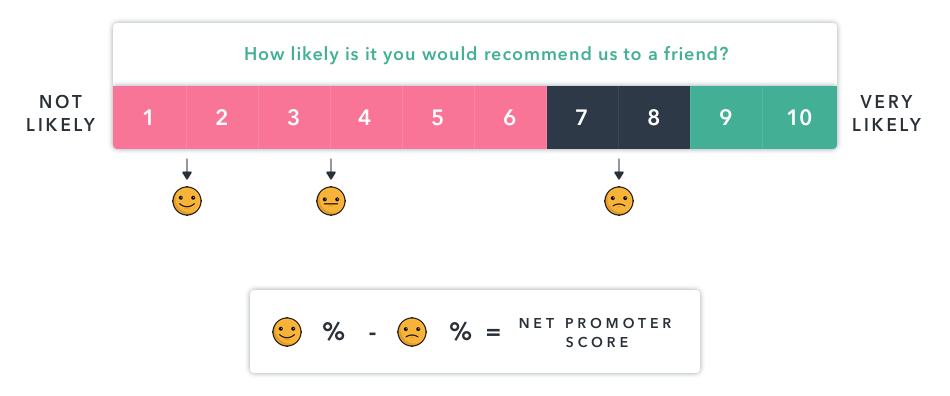 Then, if the user answers the first question, you ask them why they gave you that particular score. Next, identify all users that gave a score of 8 and above and target them with an automated email. It could be something like "Thank you for the score of 9. You really made our day! Would you be willing to spare just 30 seconds to give a quick review so that other people may discover the service as well? Here's a link."
The Net Promoter Score hack is very effective because, to begin with, it sneakily introduces questions gradually and reduces the number of steps that a customer must take before they get to the destination you had planned for them. Secondly, the user gets a sense of obligation to follow through the steps, now that they have already answered the first question. Thirdly, if the customer gives a high rating, they will most likely respond to the automated email request with an attractive review.
Aha! Moment Hack
Whenever a product seems to appeal less to the customers, most people will direct more investment toward marketing campaigns and promotions. This decision, however, isn't always the best. Sometimes the problem lies with the product rather than the consumer.
One 'aha moment' story that has been told over and over again is that of Twitter. In 2009, the social platform was receiving a lot of buzz from the media and the public but their user base wasn't growing as fast. Most people were signing up and disappearing after just a few tweets or even before posting anything.
Rather than directing more resources toward marketing, Twitter decided to investigate their site's DNA. After conducting extensive tests on their user experience, they realized that those who followed at least 10 Twitter accounts after signing up were more likely to stay and become long-term users. This was the 'aha moment' that made them restructure the platform such that users had an easier time finding people to follow from the time they joined.
Blogging Hack
So you know that blogging plays a vital role in generating traffic to your site. But do you have a nuanced understanding of your blog? Try this:
Create a crawler on Import.io. The crawler should be able to search through your blog and find every potential data and metadata. Export this data to Excel or Google sheet and upload it to SharedCount, which will then measure the social impact of each post. Now, combine the SharedCount data with the rest of your blog's data on VLOOKUP.
This process should yield a lot of valuable insight – like the optimal publishing time, the most popular authors, and the most shared topics.
Instagram Hack
While trying to gain Instagram followers, Austin Allred, the co-founder of Grasswire made an easy but clever discovery. He simply requests visitors on his blog to go to the most recent section for a hashtag they chose to target and then select the top picture. They then have to follow that account, check out their photos, and hit the like button on three of their most recent images. Allred refers to it as the "follow like like like" hack. This approach increased his follow-back rate to 25%. He got over 10,000 followers after implementing the hack for just one week.
Twitter Hack
Again, Austin Allred thought of this easy technique for finding potential customers on Twitter. For example, if you sell nail polish, you might choose to navigate to a competitor's account and follow their followers. However, a majority of these accounts will not be useful to your business. You might also decide to simply search Twitter for "nail polish" but again, the results will burden you with idle talk and posts that will take forever to sift through.
Allred hacks this in a ridiculously simple way that targets specific individuals who might buy your product. Your search words should be something like "looking for nail polish" or "need beard oil." By making your search this specific, the results will be populated with conversations and posts from people who might actually purchase your product.
Landing Page Hack
There are obvious elements for attracting customers that a good landing page should have – such as consistent design, catchy headlines, trust markers, and a concise CTA. However, these features are never enough. You should consider building a landing page that adapts to the customer's awareness level.
Why? Because describing something to a customer who already knows it might prove boring and cause them to lose interest. On the other hand, describing your product's benefits to a visitor with a low awareness level might be ineffective if you haven't first explained what your product is. Using this hack, you want to ensure that a visitor with a low level of awareness sees a different landing page from the ones who have a high awareness level.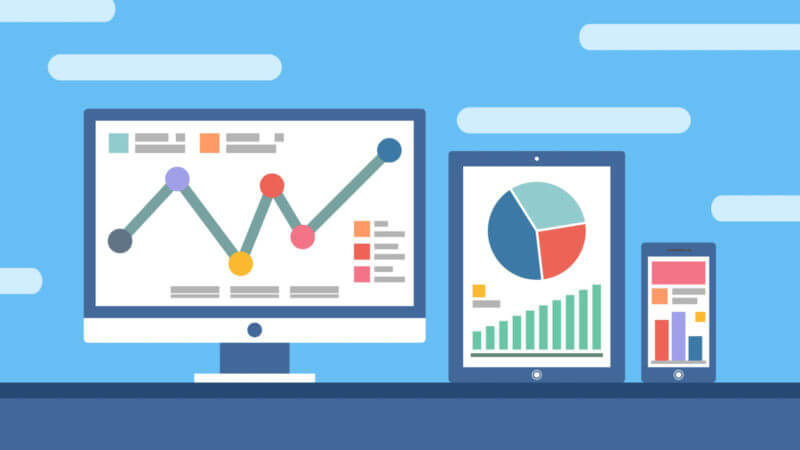 Establish the number of new and returning users, which keywords they use, the pages they bounce from, and how long they stay. You could use Google Analytics to do that.
Next, you want to employ Heat & Scroll Maps tools such as ClickTale or CrazyEgg to visualize the parts of your landing page that are most and least engaging. How and where are your audiences spending their time?
If you have all the data at hand, you can then go on to draw conclusions. It could be that most of the visitors reaching your page via a particular ad are new users, look at the headlines but ignore the content or have high bounce rates. Using this information, you could conclude that visitors from the site where you posted your ad have low levels of awareness.
To optimize your pages for those who don't know much about your product, you could try simplifying the copy, using a more informational headline, and include keywords that are more relevant. Here are some tools for creating a landing page that changes according to the visitor's origin:
Google AdWords' WordStream
Unbounce's Dynamic Text Replacement
HubSpot's landing page builder
Reminder Hack
Now, your business might be what everything you do revolves around but to a customer, your business is simply one of many. For this reason, you need to remind your consumers who you are and what you stand for. An email would do just fine.
Random Act of Kindness Hack
Not so random, the random act of kindness technique involves giving people something rather than just selling stuff at discounts. For instance, Squarespace sometimes offers users an extension on their free trial, no strings attached. Dropbox surprises users with free storage space every once in a while. Another company, HostelWorld, puts some money in your account.