Over the past decade, technology has changed the way businesses run.
These technological advancements have made starting a remote business easier than ever before. In fact, remote working is also becoming increasingly popular across the majority of industries, with half of US workers employed pre-COVID-19 working remotely after the pandemic struck in 2020. And, in 2023, 57% of SMB owners say they think remote work will continue even after the pandemic.
Running a remote online business may seem like a dream. On the flip side, remote workers are often faced with challenges as they seek to get to grips with this new way of working. The good news is that, for every challenge, there is a tool. These tools smooth over connectivity, productivity and morale issues, ensuring your new business is able to stay on track, no matter where your team members are based.
If you're looking to start a remote business in 2023, join us as we take a deeper look into the individual tools you need to help you launch and sustain your business.
Slack
Slack is a team communication tool that is used by remote teams who need to stay connected. It allows you to send instant messages to your team members, and it's designed to make communication better.
There are a lot of communication tools on the market, but one of the reasons Slack stands out is because of its intuitive user interface. All your channels are located at the top left of your screen, and here you can create new channels and add different team members. This means you can talk to team members 1:1 or in groups.
Slack also comes with a video call feature, which is ideal for whenever you or your team need to clarify things further (and an instant message just won't do).
It's also worth mentioning that Slack allows for laid-back, relaxed conversations. For example, you can send emojis and make use of the hashtag feature. This is ideal for teams who need to get stuff done, but also want to promote an easygoing atmosphere.
Slack comes with a free plan, but most businesses will probably find it a bit too limited because of how many files you can store and how many messages you can send. Paid plans start from $6.67/month/user for the standard plan, while the Pro plan costs $12.50/month/user.
Google Drive
Google Drive is a cloud-based storage solution that's pretty much essential for remote businesses. It lets you collect and store files in one place so that your whole team is able to access them, no matter where they are working from.
Whilst there are a number of other file storage and management tools on the market, Google Drive stands out because it integrates with the rest of the G Suite. It also lets you communicate and collaborate with your remote team with zero hassle. Here are some of its features:
15GB of free cloud storage (you can also upgrade up to 100GB of cloud storage for just $1.99 per month)
The ability to email files as big as 10GB
The ability to work on spreadsheets and documents offline (ideal for remote workers who are experiencing internet connection issues)
Optical character recognition allows your team to convert PDFs into a text document
Share settings are fully customizable
Easy to control who gets access to files
As mentioned, Google Drive is free if you need 15GB of storage. You can upgrade to 100GB for either $1.99 per month or $19.99 per year, while access to 2TB of storage costs $9.99 per month or $99.99 per year.
Zoom
Zoom is a business phone service app that lets you hold virtual team meetings. Remote team meetings allow you to:
Exchange ideas
Clarify points
Elicit feedback
Improve morale
Stay connected
Zoom is known for being one of the most reliable tools of its type. When choosing a video conferencing tool, it's important to find one that offers a good connection; a number of features, such as the ability to share your screen and annotate notes; large group sizes on one call, as well as good customer support.
Zoom offers all of these features, and you can use it to host both formal and informal video calls with your whole team. This allows you to keep track of what everyone is up to, call in on people 1:1 to see if they're doing okay, and it brings your whole team together into one place.
Zoom has a free plan that allows you to book meetings with as many as 100 participants. You can also use this plan to host unlimited 1:1 meetings. For smaller teams who would like access to 1GB cloud recording space, you will need to upgrade to the Pro plan, which starts out from $130 per year.
Trello
Running a remote online business offers a range of benefits to both the employer and staff, but it also requires a high-level project management.
Trello is one of project management tools that are available to help remote businesses plan their projects, collaborate and and share documents.
Trello is a solution that allows you to create a seamless workflow where you as the team leader can see who is working on what and at what time. You can see your whole projects at a glance, delegate tasks, plan projects, and more.
One of the standout things about Trello is that it makes it easier for you to visualize workflows. It's a stylish, simple tool that is designed to boost remote team performance. It does this through its features, including fully customized project boards, an easy-on-the-eye user interface, and an innate sense of fun.
Not just that, but Trello allows you to track your work and stay on top of task management, which is ideal for remote teams where each team member is scattered in different locations (and who work at a different pace).
Price-wise, Trello offers three subscription plans. The first is a free plan, which lets you create unlimited personal cards, boards, and lists. However, team members are limited to 10.
The Business Class plan costs $12.50 per person per month, while the price of an Enterprise account varies. Both these plans offer a 250MB size limit for uploads. They also let you create as many team boards as you want.
Fyle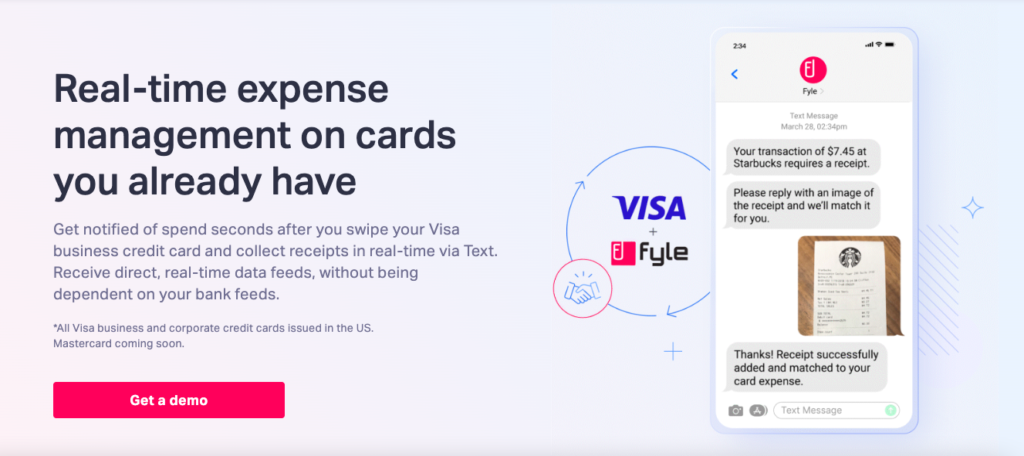 With companies aiming for growth and scale, managing business expenses and credit card spend becomes essential. As a result, employees and Finance teams put a disproportionate amount of time and effort into expense management, credit card reconciliations, and employee expense reimbursements. This is where Fyle comes into play.
Fyle is the first expense management software to provide real-time spend management on cards businesses already have. This means painless expense reporting and card reconciliations without switching cards. Fyle also has direct self-serve integrations with software like Xero, QuickBooks, Sage Intacct, NetSuite, and more.
As for pricing, it has three plans – Standard plan at $4.99/active user, Business plan at $8.99/active user, and Enterprise plan at custom pricing based on volume and usage.
Stream
Messaging and chat will be more important than ever now that you're planning to start a remote team. After all, it's key that your team is able to stay connected.
However, while Slack has its advantages as a communication tool that also allows you to store and swap files, it can be limited. Stream is more suited for developers and designers who are more tech-savvy and want to build their own solutions.
Indeed, Stream powers chat and activity feeds. Its messaging service stands out for remote teams, as it focuses on providing in-app conversations. Not just that, but its APIs & SDKs allow remote businesses to build and customize their own chat and messaging platforms. You can use it to create 5 different channel types, including social messaging, live stream, commerce, team and gaming, as well as your own custom channels.
These different channel types come with typing indicators and link sharing abilities, and it's ideal for pinging both 1:1 messaging and group messaging.
Price-wise, Stream's plans start out from $499 per month for the standard chat package. The enterprise chat package prices vary.
Zapier
Zapier is a process automation tool and a company that has always run as a remote team.
Zapier connects the apps your team uses and it automatically moves data between them so you don't have to. This improves efficiency and productivity by eliminating busywork. It boasts a user-friendly interface and allows you to integrate over 2000+ apps. Not just that, but it also has a 99.9% uptime.
In terms of its pricing, Zapier has a free plan that lets you carry out 100 tasks per month. If you need more than that, you can upgrade to the Starter plan, which lets you carry out as many as 750 tasks per month. Plans go right through up to the Company plan, which is aimed at enterprises who are looking to complete 100,000 tasks per month.
MailChimp
Even in 2023 and beyond, email marketing will be crucial to the success of any remote business. Email marketing is not only a cost-effective way of building relationships with customers, nor is it only a highly effective retargeting tool for tackling cart abandonment. As a matter of fact, it's now gotten to the point where your campaigns can be fully automated so that you target each individual buyer with the right content.
MailChimp is an email marketing tool that's ideal for creating customized email campaigns. You can use it to segment your list and target different subscribers with tailored content. This allows you to build a relationship with them, nurture them – and boost your conversions.
The best thing about MailChimp is that it's super simple to use. Moreover, you can automate your campaigns so that, once you've created and launched them, most of the hard work is already done. It's then up to you to keep creating great emails.
MailChimp integrates with a number of online platforms, and it also comes with a free plan. This plan is actually "free forever" but if you start adding more subscribers, you will need to upgrade your account in order to keep using it.
Trust
Without customer feedback, it become impossible for remote businesses to keep customers happy, adapt to their ever-changing needs and attract new ones.
Trust is a testimonial and rating platforms that helps you collect private customer feedback, as well as gather text reviews, video testimonials and star ratings to display them on your website.
All it takes is to:
Add Trust to your website with a single line of code or use a WordPress plugin,
Create an appealing survey, send out its link or add it to your website, and see results right from the platform,
Use customer feedback to improve your business,
Show the best testimonials as social proof to build reputation online and win new customers.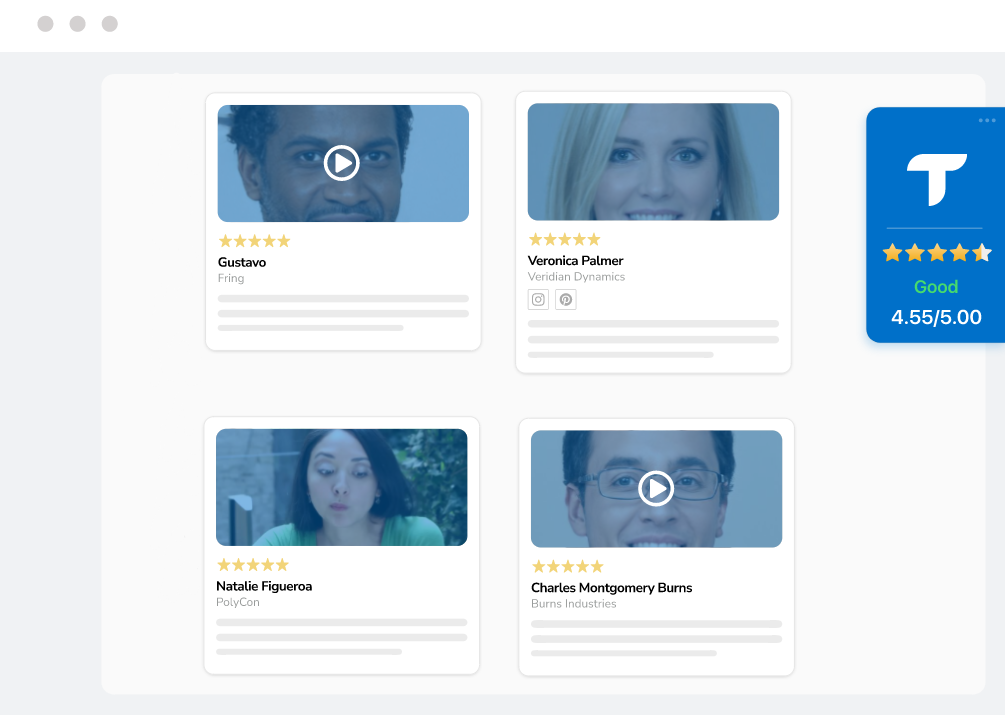 Workstreams.ai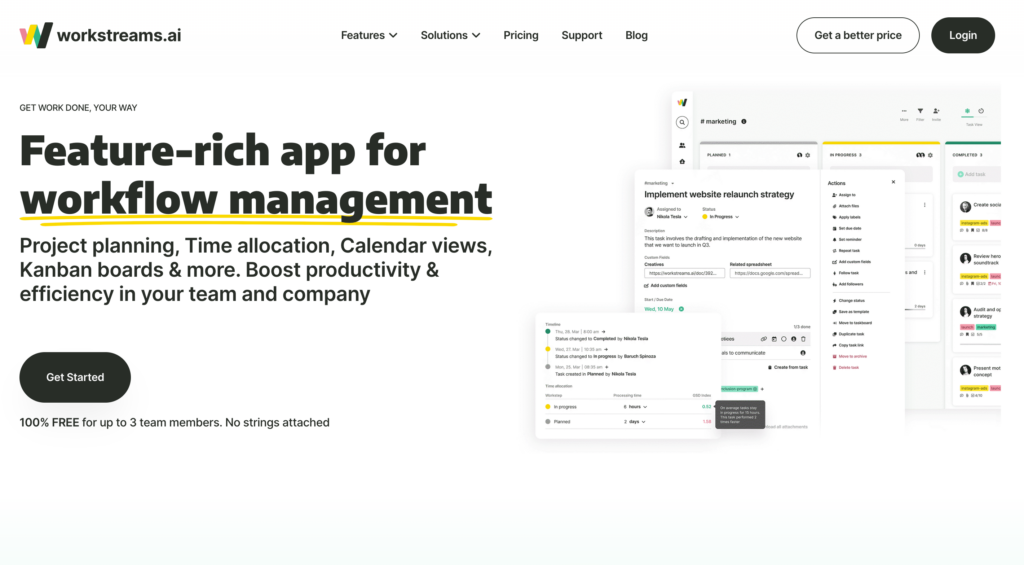 Simplify the management of your remote team across various platforms and tools with Workstreams.ai! This cutting-edge platform revolutionizes team collaboration and project management, providing the ideal solution for distributed teams.
Workstreams.ai offers an array of features that facilitate seamless communication, task assignment, and progress tracking. Its user-friendly interface and customizable workflows enable effortless project creation and management, task delegation, and real-time progress monitoring.
One of the standout advantages of Workstreams.ai is its seamless integration with popular tools and platforms like Slack, Trello, and Asana. This integration allows your team to continue utilizing familiar tools while benefiting from the centralized project management features of Workstreams.ai.
Beyond its exceptional project management capabilities, Workstreams.ai boasts robust reporting and analytics features. Keep tabs on your team's productivity, monitor project timelines, and generate comprehensive reports on project progress and performance.
In summary, Workstreams.ai is the ultimate solution for remote teams seeking to enhance collaboration and streamline their workflow. With its intuitive interface, customizable workflows, and powerful reporting capabilities, it is an indispensable tool for any digital marketing team. Don't hesitate—experience the next level of team collaboration by trying Workstreams.ai today!
Pricing: Enjoy a free trial; Paid plans start at $7.99 per user per month (billed annually).
Wrapping Up
Launching and maintaining a remote business in 2023 will be as exciting as it is challenging. Fortunately, the challenges can be minimized if you use the right tools.
Take the time to find the tools that work for you. Then, once you've decided on a tool, it's important that you help each team member get to grips with them, as this will boost efficiency and performance.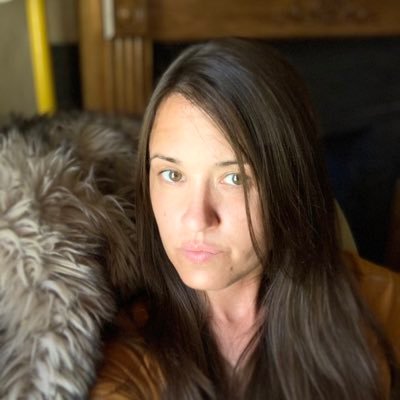 This is a guest post by Ashley Kimler, the founder of CopyNoise
Ashley has been working remotely in the tech space since 2014. Interested in getting her advice on your blog? She's always looking for the opportunity to share her perspective with new communities! Follow @ashleykimler on Twitter to see what's new.