By now, you probably know that social proof is a major method to win new customers and increase your conversions. We've talked extensively about the standard social proof tactics. These include testimonials, reviews, endorsements, social media counts and many others.
However, there are some social proof methods that are not widely known but can still bring you excellent results. Here are a few unusual ways to collect and show social proof. Hopefully, you can get inspired and try out something similar yourself.
Platform integrations
This is one of the most common ways for SaaS companies to show off social proof. Simply put, if you integrate with a lot of applications (especially better-known names), this is a good way to show off your credibility.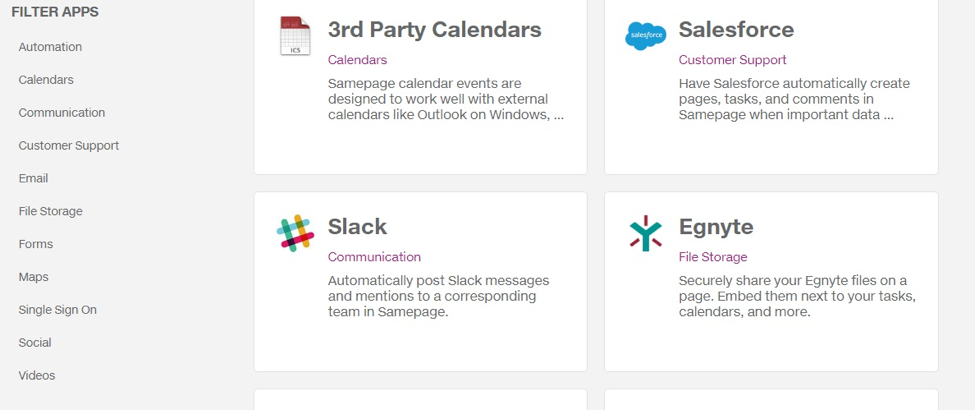 Take a look at the screenshot above. This particular company has a dedicated section on the website talking specifically about their integrations with various platforms. There are two messages that they are sending here:
Their solution is complete and they have a competent team working on integrations.

You don't have to worry about compatibility with other apps that you may be using besides their own – you're all covered.
Test scores
How much a service is trusted can be reflected through a trust score or test score.
Trust and test scores from third-parties let customers know how good or bad a brand or their product/service is. Customers who have tried a certain product will give it a score based on their experience. Other customers can look at this score to know how much the public has trusted a brand.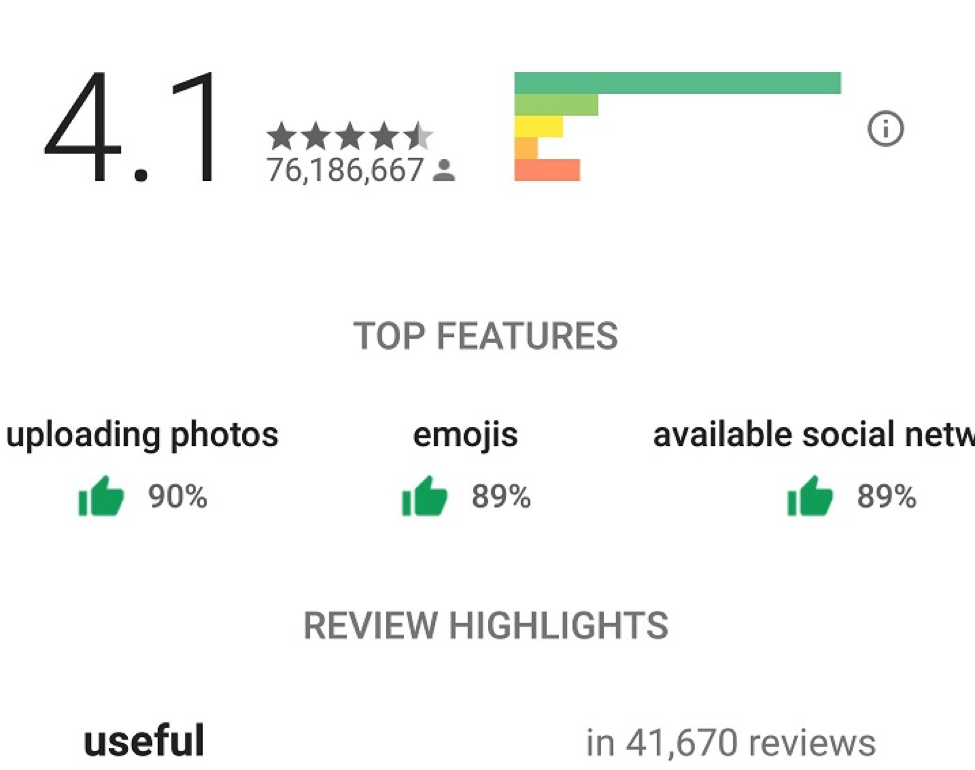 Google's Trusted Store is a good example of this type of social proof. Another example of trust score is common on the Google Play Store. Google now displays the trust of the users in various components of the application in the form of percentage points (which seems like "ratings"). This is entirely different from the overall rating of the application.

Per the above screenshot, it is seen that Google has displayed the user ratings for various features of the Facebook app separately. Such social proofs can have a great impact on people's buying decisions.
Bestseller labels
You will see the "Bestseller" label on products like e-books, beauty items, supplements, and maybe a few training programs from experts.
This is one type of social proof that you cannot create on your own. A product can only be referred to as a bestseller when it has sold a specific number of stocks. The good thing is that if your product is indeed a bestseller, most platforms will show off this fact. Take a look at Amazon, for example:
Even if there are better and cheaper headphones, these one sell the most and that's why they get to be shown at the very top. Being on this list is very much worth the effort.
Customers also bought
This is yet another type of social proof that you usually find on large retail stores on the internet. When it's shown on a website, it benefits both the retailer (the website) and the company that makes the product.
You may find it on various websites in different forms such as "customers also liked", "customers also downloaded", or "customers also viewed". Once again, here's an example from Amazon: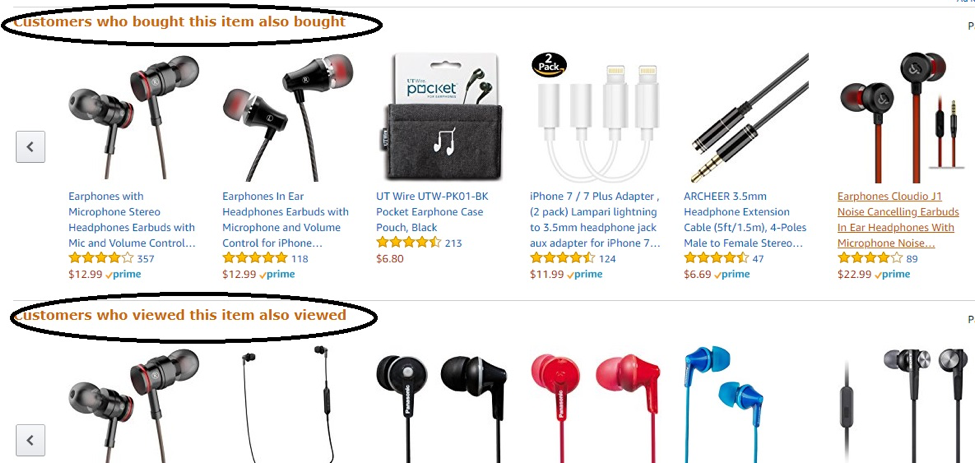 Just like the one above, this type of social proof can take a lot of forms – it does not always have to be the number of orders. If you are selling a downloadable item, the social proof might then be "number of downloads". If you are selling a service where the users have to subscribe, this might say "number of signups" or something similar.
The best thing about this kind of social proof is that it gets the attention of the visitor instantly. Companies like to show these numbers in real-time – the customer gets to see how many products are sold as they are browsing. You can do the similar with social proof software like Trust.
Ambassadors
You may call them brand ambassadors, celebrity endorsements, or social media influencers. The maker or promoter of the product wants to get the attention of its customers by showing them that their favorite artists, celebrities, athletes, and/or public figures are using the product.
Today, social media makes it easier than ever to get ambassadors and influencers to talk about your products. Whether it's a genuine recommendation or a paid collaboration, this type of social proof can be very powerful if you choose the right brand ambassadors. Take the example of L'Oreal:
While famous people are more preferred for obvious reasons, it is actually possible for "regular people" to be brand ambassadors too. If your customer is well-known in certain circles or if they can reach a larger portion of your target audience, you should consider giving them some space on your website and social media platforms.
Take a look at this example – Rolex giving a dedicated space to its ambassador, Roger Federer, on their website.
In the End
Even though these kinds of social proof are not that common, they can still have a powerful impact on your website visitors.
If you take into consideration the traditional forms of social proof, as well as some of the less common ones outlined in this article, there is one conclusion that you can make. Social proof is an incredibly powerful marketing method and there is a large variety of ways to use it.
If you're looking for a reliable tool to help you collect and display social proof, make sure to check out Trust! Testimonials, reviews, social proof notifications, social media count – these are just some of the many social proof tools you can choose from.