You probably know all about the power of social proof and testimonials by now. In our recent post, we proved that video testimonials win over written ones every single time, in every category.
Say that you decided to use video testimonials for marketing, but you have no idea how to do that. There's good news: you have plenty of opportunities to use video testimonials for marketing. Let's go through common ways to ensure maximum marketing ROI – no matter what you sell and whom you sell to.
Use video testimonials on your landing pages
When you promote a service or a product, one of the best ways is to use a well-thought-out landing page. On their own, landing pages are just like any other page on your website, only with the specific purpose of making visitors take a certain action, usually purchasing or leaving their data.
There are many ways to maximize the effect of your landing pages. From working on your copy to improving the design and ultimately changing your offer, you can do a lot to change a landing page. You can also use video editors to make attractive videos for your landing pages, and testimonial videos are a great contender.
The rearch shows that using a video on your landing page can improve your conversion rates as much as 80%! The easiest way to get them is to simply ask your customers to record and upload their testimonials, ideally using a tool such as Trust.

According to another research, the most effective length for a video to convert is somewhere around 20-30 seconds. Bear that in mind when you ask your customers to tell you what they think of your product or service. If they manage to tell their experience within this timeframe, it's less editing work for you.
Of course, we can't tell you the exact placement of the video because it will depend on many factors. However, make sure that your video is authentic. Ideally, It should sum up the main benefits of using your product/service in a convincing way. The more customer testimonial videos you have, the larger of a choice you will have when it comes to deciding for just one for your landing pages.


As a part of your email marketing strategy
Email marketing has come a long way since its inception but the basic principles are the same. Nowadays, we have a variety of tools for email warmup, cold outreach, personalization, split testing and much more. In nutshell, their basic premise is identical – increasing open/click-through rates and conversions. You can also use customer testimonials as a part of your email marketing strategy.
There is one problem, however. You cannot really include an embedded video in your emails so you have to resort to either including a link or a video thumbnail. And of the two, thumbnails are the winner here.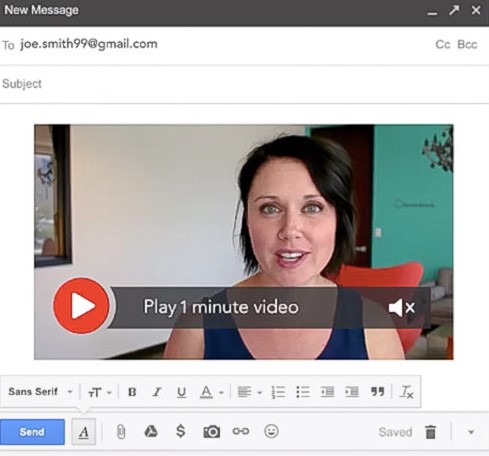 According to Brian Dean at Backlinko, having a video thumbnail in your email can improve subscriber engagement as much as 41%. This includes all of your email marketing metrics.
Campaign Monitor went an extra step in their research. According to their findings, including videos in your emails can improve a variety of your marketing benchmarks, including:
19% increase in open rates
65% increase in click-through rates
26% reduction in unsubscribe rates
Here the best tip we can give you is to work on your thumbnail design. Make it stand out and make it unique, showcasing that it's a testimonial rather than another promotional product video shot by your team.
In your social media marketing strategy
Among all types of content in social media marketing, video always comes out on top in terms of engagement and results delivered. With about 8 billion views on average per day, video is not going anywhere any time soon as a social media format.
Similar to email marketing, you can use video testimonials here to boost your overall social media metrics and drive conversions. However, there is one major difference – you can make your followers (or your target audience) view the actual video instead of just a thumbnail, as well as engage with your post.
One way to use customer testimonials is to promote them on Facebook in the form of a boosted post or a video ad. There is lots of room to play with – the thumbnail, the copy, the placement, the targeting. You can fine-tune the ad to reach the exact audience you need with the exact message they need to hear. If you have an audience of people who already visited your landing pages but need one more step to convince them about the value of your product or service, you can easily retarget them and show them a customer testimonial video on their Facebook feed. They can also be a great option for conversational commerce.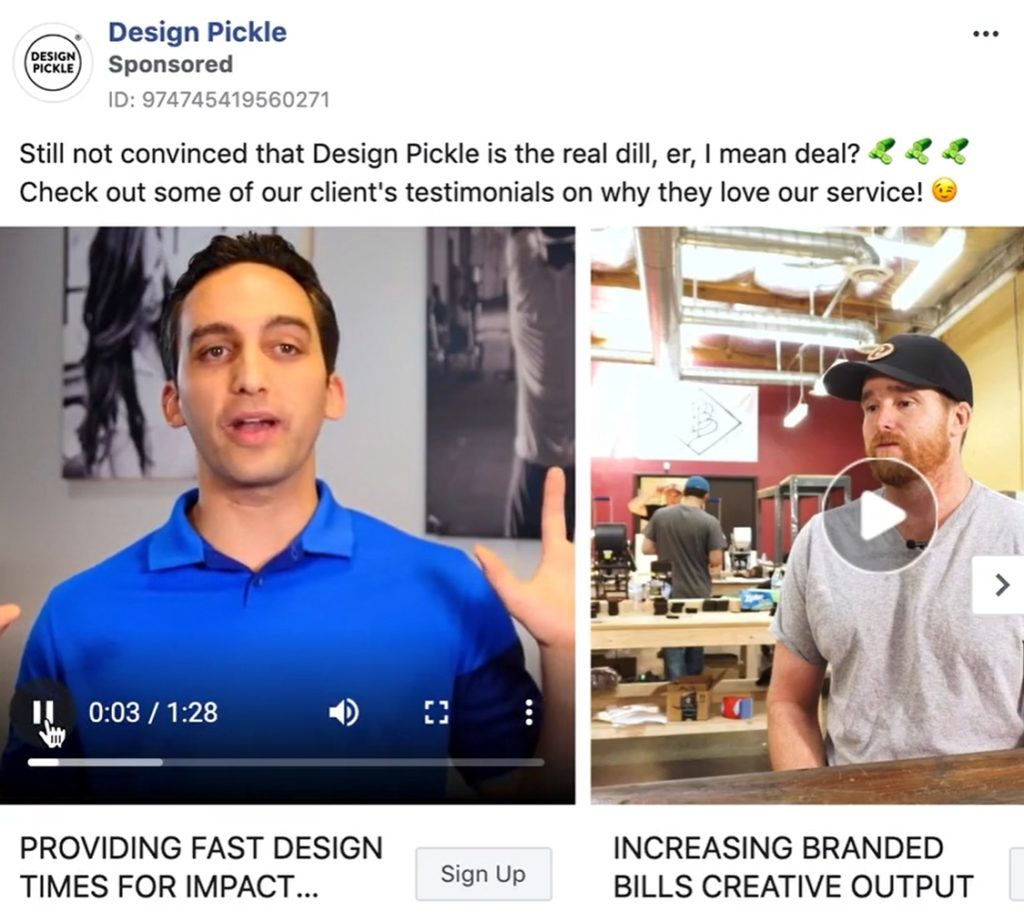 On Instagram, you can create organic content in the form of IGTV videos. They will allow you to make use of the extra video length so your customers can speak their minds more freely in their testimonials. Moreover, IGTV videos are 4x larger in size in the Instagram Explore feed compared to photos, which makes sure that they stand out.
One of the more recent Instagram developments are their stories – another great placement for a customer testimonial. Bear in mind that you can only have very short testimonials here (up to 15 seconds in length), but the effects can be mind blowing. According to Instagram's own internal data, more than 500 million people view stories every day. Better yet, one third of all video stories viewed are made by businesses.
Wrapping up
As you can see, customer testimonials have massive potential as a marketing tool in 2021 and beyond. Since video as a format shows no sign of slowing down, it's all about learning the unique aspects of each marketing platform and adjusting your customer testimonials to get the maximum return on investment from it. The verdict is clear – video testimonials have excellent potential as a marketing tool. All you need is a great way to collect them to get started. Sign up for Trust today and reap the full benefits of social proof in your marketing strategy!