Prospective customers do want to watch other clients with similar backgrounds and pain points discussing their experience with your product or services. The numbers are whopping: more than 95 percent of customers check out reviews when deciding whether to choose a specific company.
A solid video testimonial is a powerful social proof. When featured on your landing page or in an email, they can be more persuasive than any commercial you have produced. Video testimonials show that your products or services can benefit the lives of people just like your prospective clients.

Considering that, video testimonials can potentially build confidence in your company and increase the number of closed deals. Unfortunately, here's the bad news: сapturing video testimonials is no easy matter. Without a thorough plan, you will be empty-handed. The good news is that there are a lot of companies out there who successfully collect and utilize this specific type of content.
So what is the better way to collect video testimonials from existing clients to gain new ones? Let's dive right in!
Text testimonials vs video testimonials
Text testimonials are an awesome social proof tool. What's more, with social proof marketing platforms available on the market, collecting customer feedback turns into no-brainer automated process. However, they don't utilize one of the most powerful marketing mediums – video.
Video testimonials are much more engaging than a few lines of text, reduce bounce rate and convince prospects to make a purchase. Think a bit about the following fact: statistics show that people are 64 percent more likely to buy after watching a video. What's more, 65 percent of us are visual learners. Let's put together benefits video testimonials can deliver to business:
Videos are easy-to-consume and eye-catching. Nowadays it's tough to catch someone's attention. Video content is ahead of the game because it's way more dynamic and enjoyable in comparison to text.
Videos foster customer loyalty and sell, not being salesy. Personal, videotaped testimonials may break the ice between your sales rep and a prospect.
Video content saves time: videos make complex things easy to consume and showcase more information in less time.
Videos drive people to your accounts on YouTube, Facebook or Instagram.
What type of video testimonials do you need?
'How long the content should be?' is probably the most popular question when businesses begin utilizing video testimonials. And it's quite a fair question. Content length can be a game-changer and results in an increase in conversions or page bounces. The key here is to keep in mind where a prospective customer is in the buying process when they're viewing the video testimonial.
If a prospect knows nothing about your company, it's a good moment to showcase them an 'introduction' type of video testimonials. You can see this type of video reviews on the main website pages. Introduction video testimonials should be short, no more than 30 seconds. The purpose of these videos is to let your prospects know that your business exists and what you can do for them.
Video testimonials at 45-60 seconds are ideal for explaining one of your services or product features. Go here in more detail. Explain how you assist your clients and help prospects learn more about what you do. When it comes to a decision-making stage, use longer video testimonials that describe your product value. But not too long if you are afraid to lose prospects' attention. The best timing is around two minutes.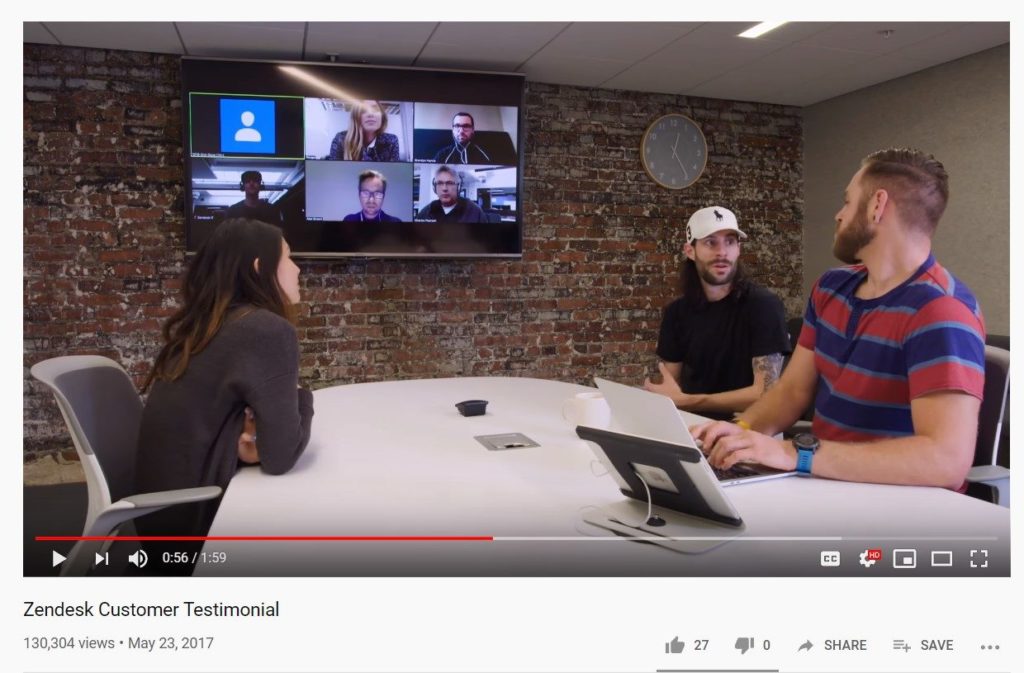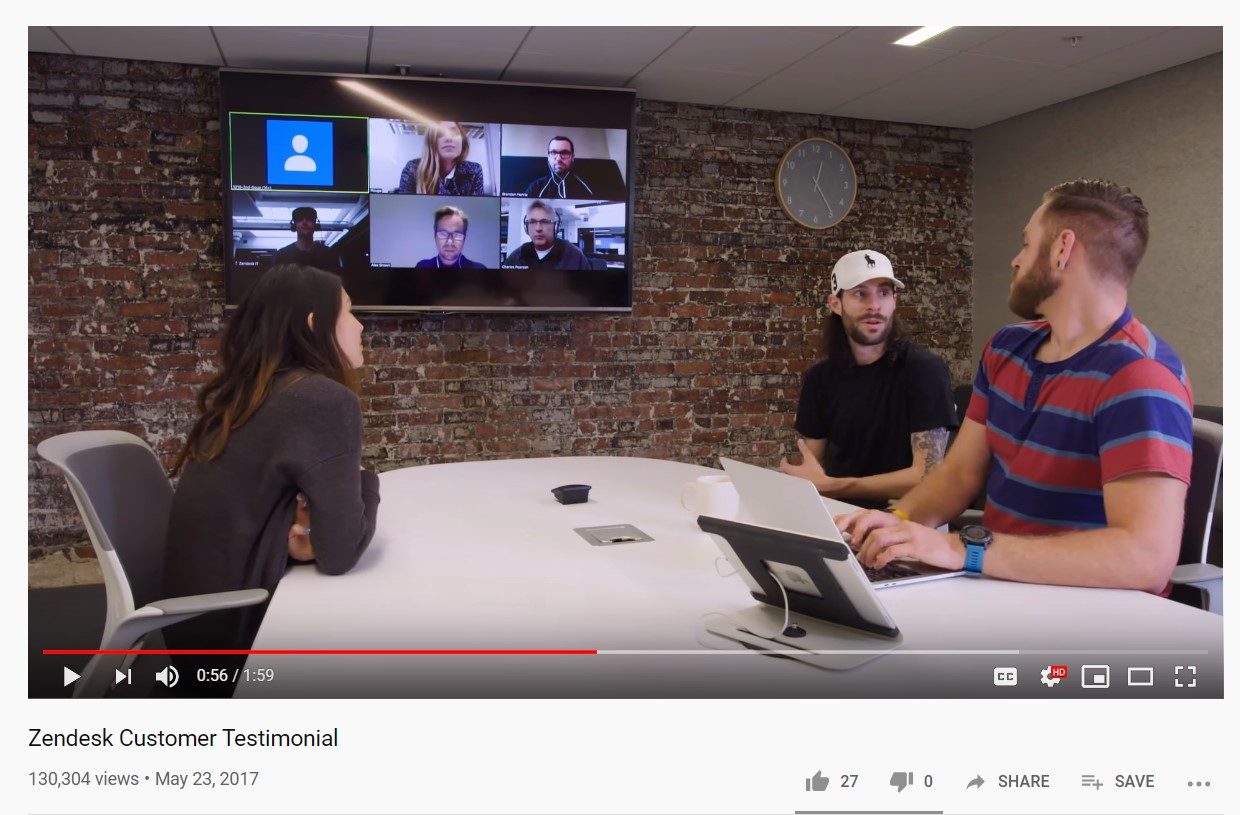 A few must-have elements to put into your video content
Whichever video length you choose, there are four ground rules for every video testimonial:
1. Include branded visuals
Visual elements help to make video content more dynamic and engaging. A testimonial video should never be just a dry as dust static shot of one person sitting in a chair looking directly at a camera. First of all, make a logo for your brand and consider using it on all videos. Thus, go far beyond just a background set: show informational images, logos, project charts and graphs that emphasize points that you can easily add in a professional or free video editor.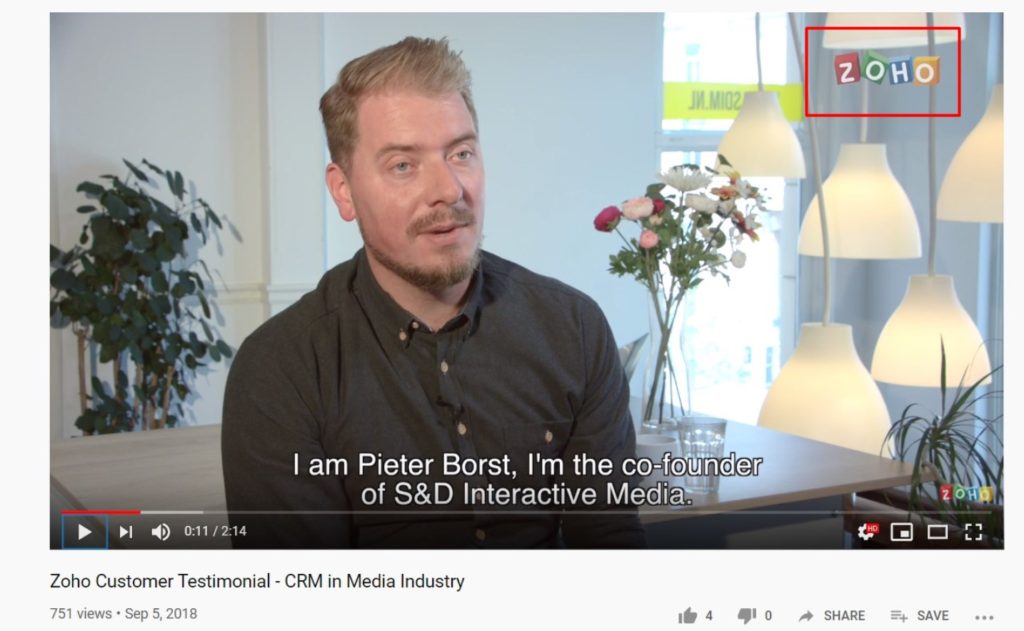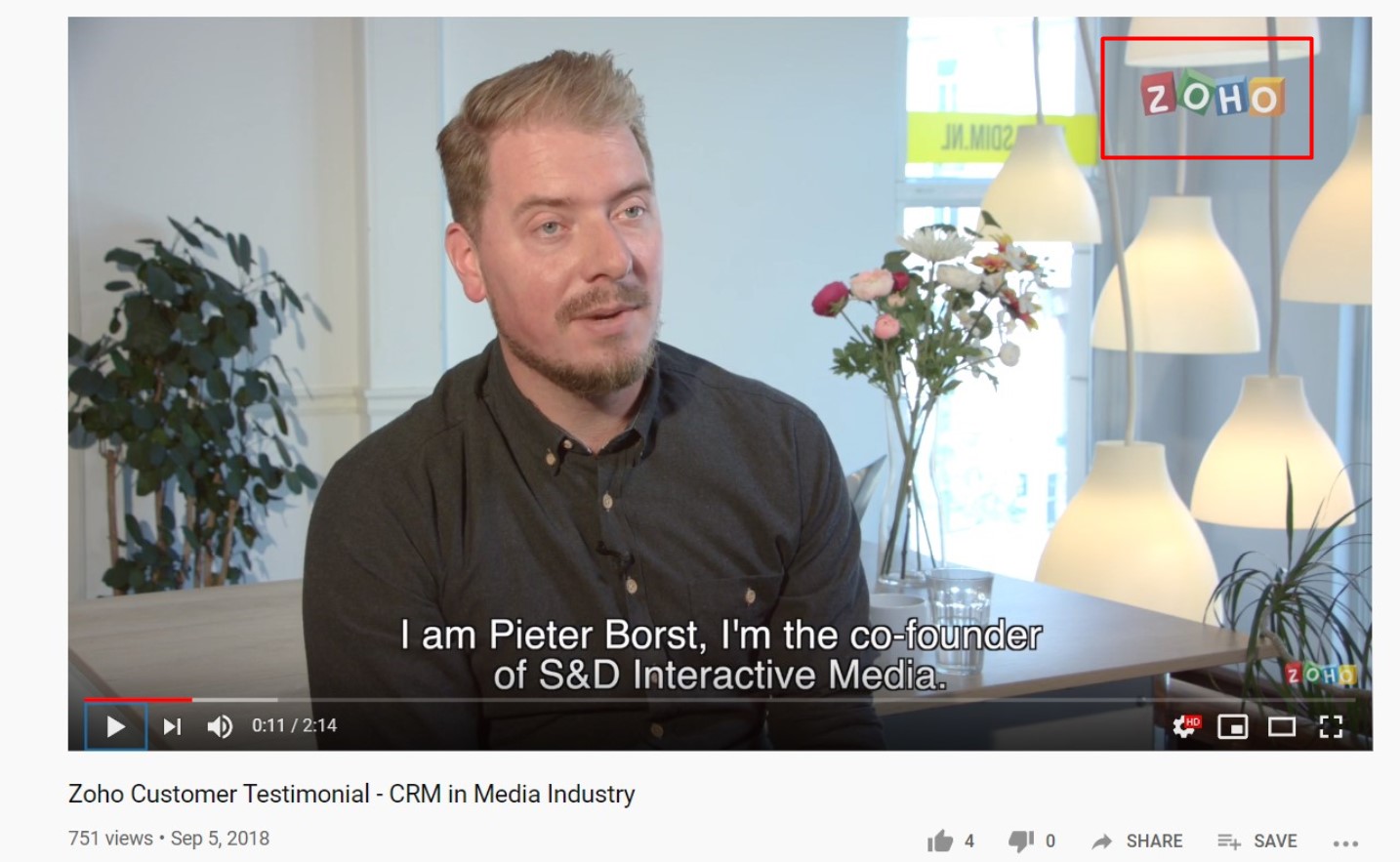 2. Add bold proof
Resist the urge to create vague or general video testimonials. Instead, do your best to back up your content with hard data. Give specific information, numbers and facts speaking toward prospects' pain points. The more, the better.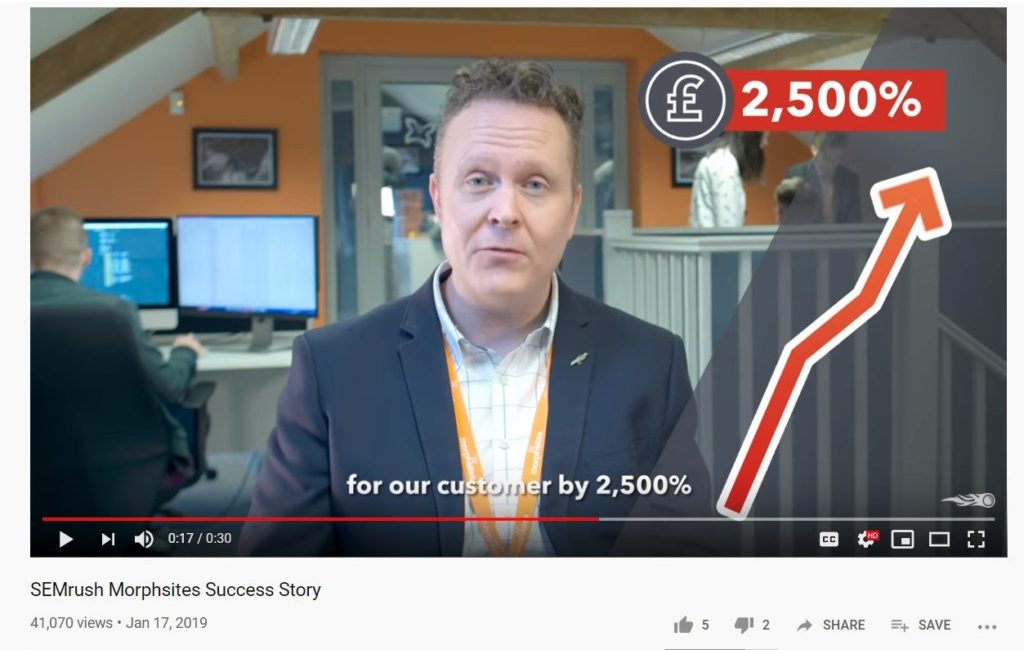 3. Tell personal stories
The main mission of video testimonials is to make an emotional connection between prospects and existing customers. The personal connection enables prospects to see themselves in the customer's shoes. Your video testimonials should be intimate, personal stories with shared pain points that your product or service helps to solve.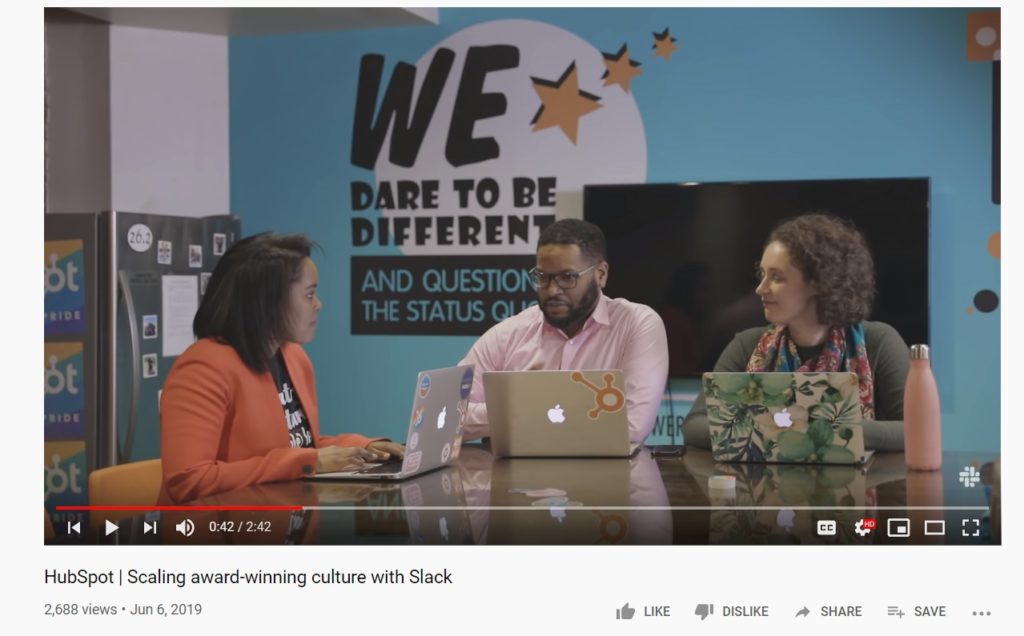 4. Inject emotions
A good testimonial video should provoke emotions. The crucial emotion your video content should include is happiness which an existing customer achieves at the end of the story.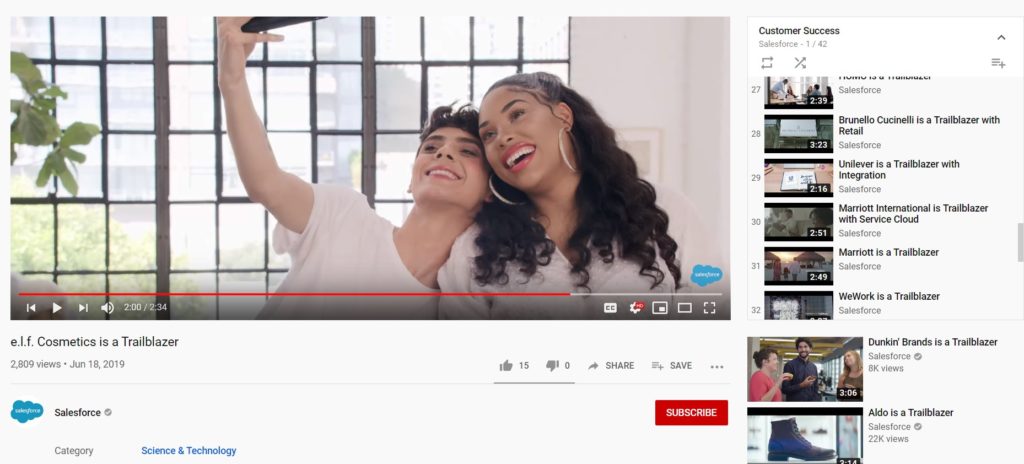 Step-by-step execution guide on how to collect video testimonials
Let's face the truth: customer testimonial videos are not easy to create. It's not enough to grab a client, record a few phrases and upload a lo-fi video to your website. Creating a truly memorable testimonial requires a combination of strong content and quality production. That's why we've put together a detailed step-by-step guide on how to create persuasive customer testimonial videos.
1. Make a questionnaire
To get insightful answers, think about the questions you're going to ask. It's not worth mentioning that the questions depend on your business niche and the products or services you provide. However, there is a list of basic questions for you to consider:
What prompted you to consider our product or service?
What was the issue you wanted to solve?
How has the product affected your business?
What functionality do you like most?
Can you name three other benefits?
Would you recommend the product or services? If so, why?
Is there anything else you want to add?
The most convenient way to collect video testimonials is to create and share a testimonial request survey. Check out our detailed guide with best practices and examples.
2. Reach out to the customers with the right message
Collecting video testimonials is like any other marketing campaign where you motivate your existing customers to make a certain action – to give quality feedback. Let's imagine that you ask your clients to leave a pre-recorded video testimonial. Which elements should your message consist of? Let's name a few of them:
Benefits which a customer will gain if they leave a review
Instructions for sending video directly via email
Eye-catching button with bold call-to-action to upload their pre-recorded videos
3. Turn your website and social accounts into testimonial generation machine
Your website and accounts on social media are a perfect place to motivate existing clients to leave a video testimonial. Why not create a separate landing page devoted to collecting customer feedback?
With testimonial and rating platforms like Trust, you can easily embed a testimonial request form directly to the website page or add a call-to-action button with the invitation to leave the testimonial in many other places: pages that describe features, a page with other testimonials, at the end of blog posts, etc.
4. Display video testimonials wisely
Okay, let's imagine that much-desired video is already in your hands. Where should you place the testimonial? That depends. Considering that each video testimonial is addressing something different (for example, a new feature), its location can vary. If a specific video testimonial is devoted to a new feature, put the video right on the page that describes new functionality. The same applies to the content about a specific type of service or product category.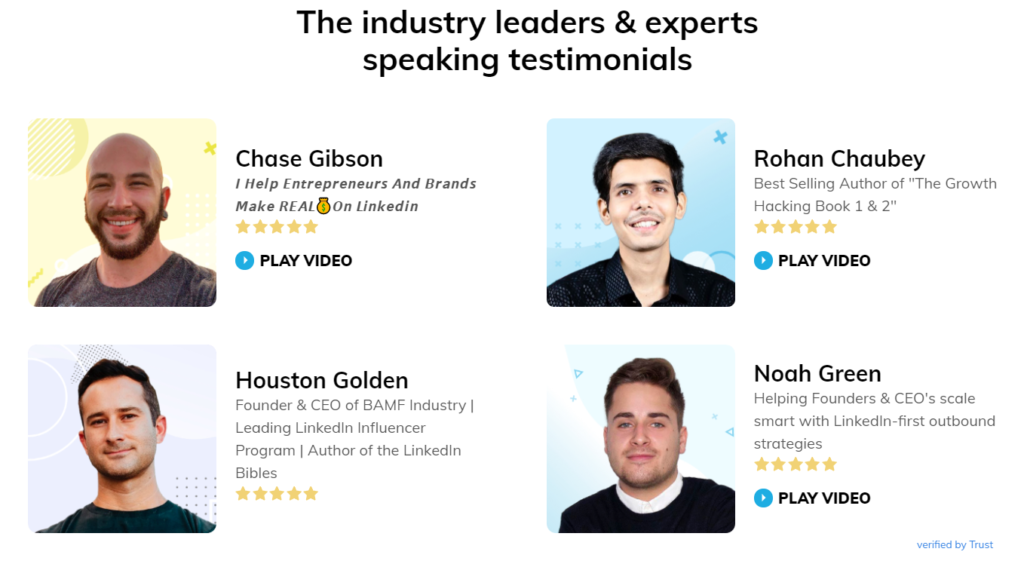 5. Sharing is caring
People love receiving shout-outs. Why not reward customers for their testimonials by calling attention to how awesome they are via your social accounts? What's more, after that they're more likely to want to share the video with their followers and give you an additional buzz. Here is another bonus of sharing video testimonials on social media. Social media accounts are a great place for finding new people who may want to leave a video testimonial.
Beautiful video testimonial examples for your inspiration
Let's talk a bit about an exemplary testimonial video production process. We have put together a list of companies that can inspire you while preparing the first video testimonial. Their awesome testimonial pages featuring videos are another thing you may like to steal.
Hubspot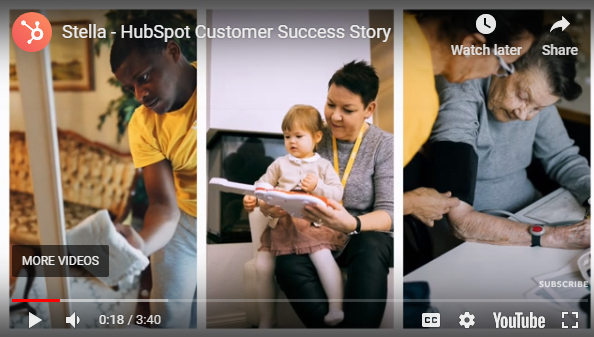 HubSpot offers a full stack of software for marketing, sales, and customer service. And they protect their name producing truly awesome video testimonials. Each HubSpot's testimonial page is well-designed and functional, with a customer video to serve as the banner, engaging copy and eye-catching benefits the customer gained collaborating with HubSpot.
ActiveCampaign
ActiveCampaign's customer testimonial page has a simple design focused on video. ActiveCampaign has invested efforts in spending time with a customer to produce high-quality video testimonial. Such deep-diving into the client's life allows viewers to feel connected on an emotional level.
BigCommerce
BigCommerce, a full-featured e-commerce platform, features customer testimonial videos focused on what makes their software great. Also, on this page, you can find an ability to filter testimonials by industry to discover the stories most in-line with your own needs.
Hotjar
Hotjar, a tool that reveals the online behavior and voice of users, uses the power of video to tell a story about how Hotjar helped companies right on the main page. Also, they have a separated testimonial page sweetly named "Customer Love". The guys from HotJar have a different take on testimonials than most and this guide summarizes their experience in creating testimonials that converts.
Measure your results
No matter what type of marketing activities you're managing, the ability to measure results is crucial to achieving success. First, don't forget to measure how many video testimonials you want to capture and how many of them you actually get. If the effectiveness of your efforts is low, you need to review the process of collecting testimonials.
Next, measure the performance of your video testimonials. How many website visitors have viewed them? How many clicks have they got in your email campaigns? How many people have viewed your content on social accounts? How many prospects have converted to leads or paying customers after watching video testimonials?
Video testimonials run the risk of getting stale if you don't measure how they help your company. Measuring the effectiveness of your content, you'll be able to optimize it over time for maximum results. Every marketing process is iterative, you can't just launch something and enjoy the profit. The same applies to video testimonials. They require thorough planning and continued optimization in order to reach your business objectives.
How to collect video testimonials easily
Video testimonials are one of the most effective ways to improve customer loyalty, reduce churn and boost your business growth. Unfortunately, not every company streamlines the process of collecting this type of clients' reviews. The reason is quite simple: getting a video testimonial can be tricky. Existing customers don't hurry up to provide you with valuable information and response rates are low.
The first step to collect video testimonials is to simply ask. Start from customers you have a strong relationship with or early adopters who are already been openly supportive. Be clear about what your expectations are. Don't forget to highlight the benefit to the customer, such as gaining more exposure for their business.
The most convenient way to collect testimonials is to choose a comprehensive video testimonial software like Trust. It helps you make use of existing videos from Facebook, Youtube, etc. as well as allows your customers to quickly record their own video testimonials from desktop or mobile.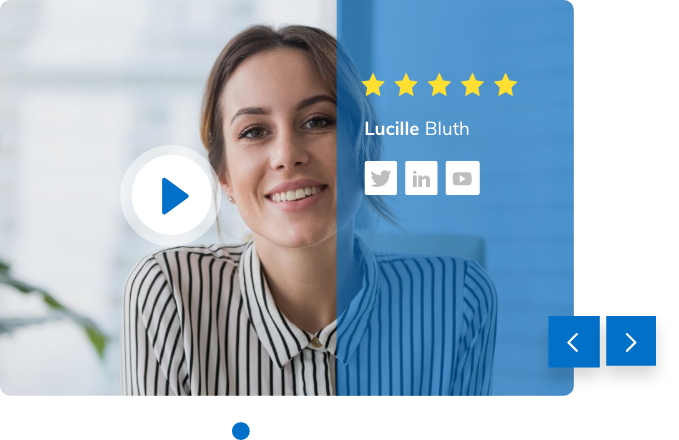 Trust also makes it super easy to display star ratings, written and video testimonials on your website with a big collection of stunning widgets that you can customize. What's more, Trust offers the ability to e-sign a contract between you and customers, so you can use their videos in your marketing and advertising campaigns later on.
Wrapping up
Video testimonials are a special type of content that can turn prospects into loyal customers, build trust around your brand and bring you conversions and sales. Showing existing satisfied customers is the best way to give prospects the final reason they need to choose you among the competitors and close a deal. The key here is to keep everything natural, stick to facts and resist the urge to 'over-do' it.