Your favorite way to display customer feedback
Pop-ups
Widgets
Rating badge
Pop-ups
Grab visitors' attention in seconds
Popup let you display testimonials as eye-catching and dynamic pop-up notifications that are hard to ignore.
Generate the fear of missing out
Nobody likes to be left behind. If your website visitors see that other people are happy with your work, then they'll want to hire you, too. There's no magic, only a psychological reaction we have as humans.
Trust has advanced rules which control how often, and under what conditions popups appear.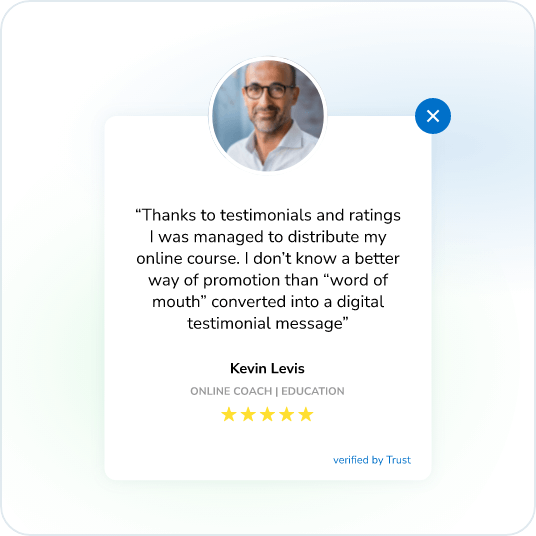 Widgets
Rating badge