We will not make a mistake by saying that you want to see only positive comments about your company. But let's face the truth: negative customer feedback will definitely happen. In the real world, everything is possible: bad-organized processes, poor customer service, ultra-critical customers and everything in between.
However, we don't have the luxury of being discouraged. And furthermore, you can turn things around and benefit from negative feedback. Unsatisfied customers are a golden opportunity to get it right next time. It's a whole lot easier to manage it when you realize that bad reviews can provide your business with a unique opportunity to grow.
One thing you must never do is to neglect negative reviews because nowadays we are all living in an open space. There are hundreds if not thousands of prospective clients who will see bad feedback about your business. To realize the massive impact of negative customer feedback on businesses, check out a few facts from Zendesk's research:
88% of customers have been influenced by an online review when making a buying decision

95% of customers share bad experiences.

54% of customers share bad experiences with more than five people.

45% of customers share bad customer service experiences via social media.
In this article, we will give guidance on how to respond to unsatisfied clients and even get positive testimonials. What's more, you will learn how you can use negative feedback to improve your business and increase revenue.
Risks of neglecting negative customer feedback
Negative feedback is not the end of the world. However, don't underestimate its impact on your business. Like every customer activity, negative feedback has its own characteristic you should be aware of to minimize the potential harm for your company.
The first thing you should to know is that people are more likely to share bad reviews than good ones. So don't be afraid if the number of negative testimonials is significantly greater – that's natural. What's more, consumers who have unsatisfied experiences will be very likely to share it with their family, friends and colleagues. As you can see, bad publicity spreads quickly.
Second, negative feedback (just like a positive one) is social proof. Thus, it has the power to influence existing and prospecting customers: you can lose current customers as well as prospects before they start doing business with you. That directly impacts profits and can be costly for your business.
The key here is that the companies who ignore negative feedback are likely to suffer. Luckily, there is good news. Businesses that respond to negative feedback promptly can even benefit from negative feedback because every angry customer is an opportunity for massive referrals and brand loyalty.
How can you actually achieve that? Let's dive right in! Here are 15 sure-fire ways you can play negative feedback to your advantage.
1. Be the first to know and take proactive steps
In order to respond to negative testimonials, you first need to know what clients are saying and where they are saying it. Online reputation monitoring tools like Review Grower, BrandMentions, Reputology or Review Trackers can help. Luckily, Social Mention is absolutely free to use while the others are reasonably-priced and fit businesses with a tight budget. 
Also, you can set up Google Alerts for your company name or utilize social media management tools like Hootsuite which also have built-in monitoring features. Consumer rating and review sites are a gold mine of customers' feedback. Here you should improve your company rate to rank higher.
The crucial thing here is the ability to influence the number of negative reviews. How exactly? Just gather feedback yourself to make sure that bad testimonials won't be the only recommendation for your company.
Collecting positive customer feedback is much easier than you may imagine it. Simply ask your loyal and satisfied existing clients to review you online. The most convenient way to gather testimonials is to choose a comprehensive tool like Trust.
This tool helps you make use of existing videos from Facebook, Youtube, etc. as well as allows you to record new video testimonials in a few easy steps. After purchase, a customer receives a link to leave a video testimonial, records it or uploads their own video. Then, Trust works on the data and features the video testimonial on the website after your approval. What's more, the platform offers the ability to e-sign a contract between you and your testimonial sender.
2. Create a corporate policy for dealing with negative reviews
No time to wait for it: now is the best moment to establish a policy for negative feedback. Put it on the paper and let all employees know the proper instruction on what to do when a negative review appears.
Your policy may include the following elements:
1) Who is in charge of managing negative feedback
2) How quickly you should respond
3) The list of commitments (for instance, an obligation to be polite, friendly, professional, empathetic, etc.)
4) Where all incidents should be recorded
5) Who should be informed of every new negative review, and so on.
3. Check review authenticity
Before dealing with negative feedback, there are a few crucial things to check. First of all, make sure a review is not fake. Have you served this customer? Have they bought something from you? Don't start blaming your colleagues for their fault before fact-checking. Delete it from your website, if the negative testimonial is pure spam. Also, you can get more insights into the credibility of the review by just looking at the commentator's name and email address.
4. Listen carefully
If the negative review is real, it's time to listen. Actually, listening is the best way to improve and grow your business. When an unsatisfied client is complaining online in front of the whole world, you should figure out the reason why.
So, listen and hear what's being said (or written). Pay attention to the accuracy of the feedback, not to the quality of its presentation. Not every person is skilled at presenting criticism, and it's not their responsibility. Even if negative feedback makes you feel uncomfortable, consider it as worthwhile information and learning from it.
5. Address the customer by name
It's all about personalization. Addressing the customer by name is a small, yet effective psychological trick. Try to avoid a quick 'Hello' or a formal 'Dear Sir'. This advice isn't too difficult to implement, the name of the customer is often stated in the review. By saying their name and referring to the details mentioned in their feedback, you demonstrate that your response isn't automatic or scripted response and you are really going to take care of their problem.
6. Avoid emotions and stay calm
It's absolutely natural to react when we get negative feedback. However, emotions can hinder you from understanding what a client wants to explain. Your ultimate goal is to get rid of emotions entirely. That will help you resist the urge to get into a debate as well as not take negative feedback as a personal attack. It's difficult, but try to accept the negative feedback with openness and gratitude.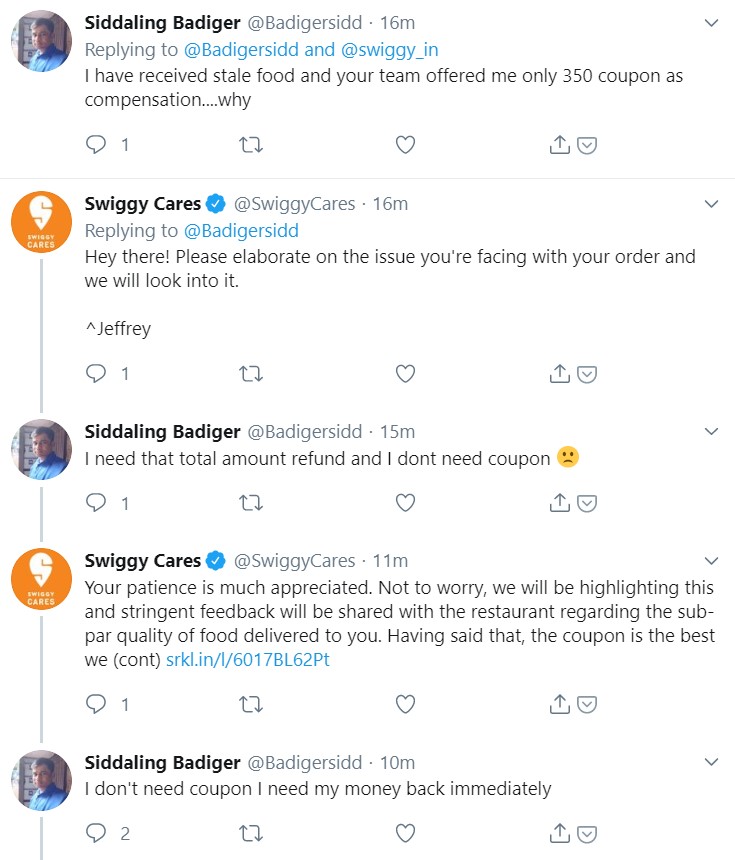 7. Respond as quickly as possible
While it is essential to not react defensively, it is also very important to respond immediately. But before answering, think carefully about what you are going to say. If needed, consult your colleagues and show them your draft. Note that if you are responding via social media, there are many other people who will see your comments. Make sure that your response may not lead to further negative comments. But while absorbing what will be said and determining how fair the criticism is, don't wait for days or even hours.
8. Don't prove someone is wrong
Proving that someone is wrong we become close-minded and unable to use the valuable information that is hidden in the negative feedback. Even the criticizer is factually wrong, don't just response 'You're wrong!'. It's a huge mistake. Especially if you are talking online. However, there are some situations when clients are really wrong. In this case, you can correct them. BUT! First, you need to assess the situation objectively.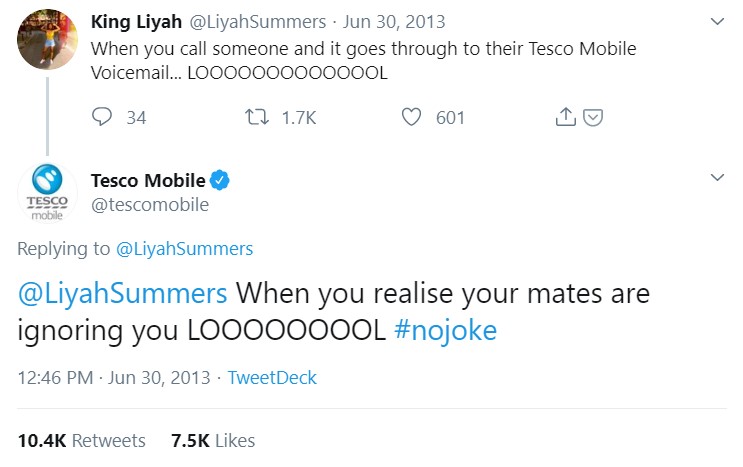 9. Ask yourself many questions
Asking questions is another powerful technique to keep us from justifying someone else's actions. What's more, not asking the right questions prevents you from getting the right answers. The first question you need to ask yourself before answering is 'What went wrong?' Is it poor product quality? Has the shipment gone wrong? Have a technical error happened?
After the first question, it's time to move to the second one: 'What can be done?' Answering it, you will discover an immediate solution that you can provide to the unsatisfied client in order to start resolving the issue. The third thing you should understand is how influential and how angry the client is. These three simple questions will help you not send an automated response.
10. Put yourself in the shoes of an unsatisfied client
Putting yourself in the shoes of a customer, first and foremost, you help yourself to do your job. Try to feel what your client has gone through and how the issue has impacted their day or life. If you are about to say 'I'd be frustrated, too', that means you truly understand how the customer feels.
After this small empathy exercise, the only thing you will be able to do is replying respectfully and sincerely. Don't hold back and show that you really do care about them. Putting yourself in clients' shoes might be difficult, but if you deal with them in a polite and thankful manner, your company will ultimately benefit.
11. Don't hesitate to apologize if needed
It's too easy to think that the unsatisfied client knows nothing about the complexity and quality of your business. And that they don't have enough rights to put up a review. And that it's all about their bad mood, not the quality of your services. And that it's a competitor, not a wise reviewer.
Nevertheless, even you strongly disagree with the reviewer, give them your apologies. At the same time, don't over-apologize. Apologize only once, but sincerely. And only after that move on to another point in your reply.
It's especially crucial to use the magic 'sorry' if there is your wrong. Admitting your mistakes, accepting your fault publicly and apologizing is never a bad option.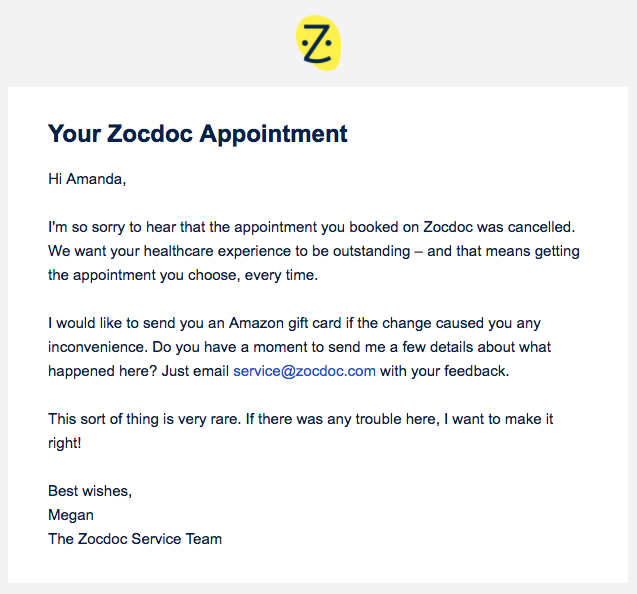 12. Offer a gift
If appropriate, compensate clients for the inconvenience they faced. What would it be – an Amazon card or refund – depends on you. What's more, you can go further and encourage unhappy customers to purchase from you again, if they've left bad testimonials. Why not? Just try to offer them a gift card, coupon code, free shipping or using your products or services for free. Asking for a second chance is another way to give an unsatisfied reviewer a more positive impression of your company.
But talk about any kind of compensation at the very end of your conversation and be careful – customers catch on quickly and may give negative feedback on purpose. So, while offering free products shouldn't be your default response, it can be a useful 'plan B'.
13. Don't hesitate to ask the customer to change the feedback
Using the previous technique, be sure to encourage the client to change their testimonial if they have accepted your offer. In general, asking to update the review is also legit if you fixed the issue the reviewer faced. The negative review is still visible, but that's moot now if you've already solved the problem. The ground rules here are not asking about it publicly and not being too pushy.
There's a high chance the customer will replace a negative review with a positive one if you have proved that you are worth it. However, if they don't change it, it's okay. You did all you could do.
14. Fix the process
In fact, negative feedback is a great opportunity for you to improve your business. Thus, don't see bad reviews as negative. Instead, get to the bottom of why the issue occurred and focus on fixing the process. For instance, you can try the 5 Whys technique to determine the root cause.
A good idea here is to record all instances of negative feedback. By doing that, you can notice if there are any recurring problems.
It is crucial to recognize why a client is providing negative feedback. If you don't understand the trigger of occurred negative feedback, chances are you'll find another client giving a similar bad review in the immediate future. By truly assessing the problem, you can do something about the source of the issue and prevent it from happening again.
15. Follow-up to show you really care
Once you have made the first contact with an unsatisfied client, move further. The next step is to follow-up to show that you do care. Reach out to ensure that the client is happy with the steps you have taken to resolve their issue. Also, find out if there's anything else you can do to help them out. That shows that you care about customers' entire experience, not just a standalone complaint, as well as that you're in the business for a long time.
Wrapping up
Yes, you will certainly spend a lot of time to respond to negative feedback from dissatisfied clients. And yes, it will definitely worth it! All you need is to turn bad reviews into a powerful method to boost revenue and build trust around your company.