If you are an entrepreneur, you probably aim to build on growth hacking tactics to increase your product's reach for long-term growth.
Unfortunately, a lot of content marketers sell growth hacking techniques that have hardly been tested in any given business set-up.
This article is about marketing strategies that gave various startups tremendous growth results, making them the internet giants that we know today.
I'm not going to rank them because each one of these approaches worked wonders in their own unique way and may not necessarily apply to every type of business.
AirBnb's Craigslist integration
One growth hacking tactic that really works is finding a way to integrate into a big platform that already has millions of users.
And that's exactly what AirBnb went for with their Craigslist integration.
Craigslist already had tens of millions of users and relatively few automated tools.
So AirBnb created a great UI that integrated in a simple but deep way into the product, allowing users to post directly to Craigslist.
This is not something a traditional marketer would think about.
Nevertheless, through reverse engineering the posting process for Craigslist, AirBnb was able to hack early growth to acquire their fair share of millions of users.
YouTube's lose adherence to the DMCA laws
In its early days, YouTube tried many tactics to gain the edge over existing video sharing platforms such as the flash player.
They seemed to focus solely on growth. Using venture capital dollars, they put together a team that would make iterations faster than any of their competitors.
They copied and experimented with their competitor's UIs, and they avoided putting ads prematurely, so users found the experience very smooth.
But where the real hack comes in is when they decided to interpret the DMCA laws in a very liberal manner. They leveraged content to gain more viewership over the already-popular flash player and MySpace among others.
Whenever video sharing sites reject a video as copyright, the uploader would simply take it to YouTube where they would be received with open arms.
And they brought their viewers with them which would soon become users and attract even more viewers. YouTube then grew more exponentially!
Mint.com's content / SEO strategy
There are many things Mint.com did to extend their reach.
But one thing that really stood out was their content marketing.
They focused on building a personal finance blog that was not only unique but also rich in content and spoke to the young professionals, whom they felt were being neglected at the time.
The blog became so famous in personal finance and their popular articles, as well as infographics, started making regular appearances on popular sites such as Reddit and Digg.
What happened next is obvious; their app received more and more traffic.
Twitter
When Twitter began, going viral wasn't a problem. The press, blogs, and the crowd made sure of that.
But there was a problem – many people were signing up and not sticking around.
Instead of trying to get them to come back through emails and newsletters, they decided to invest in the product itself.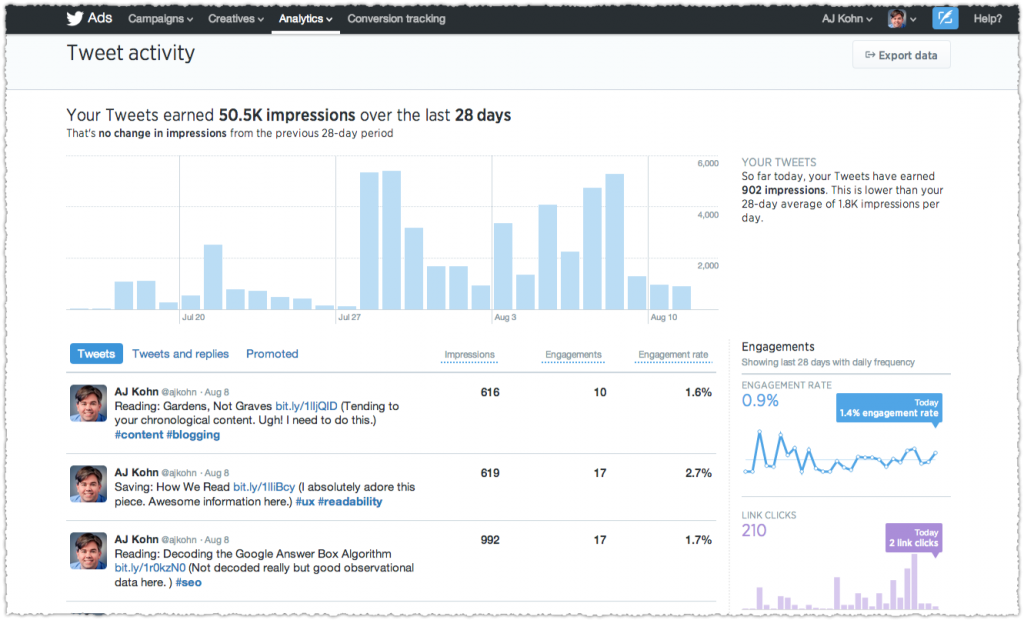 Their statistics showed that if someone followed about 5-10 Twitter accounts on their first day, they were more likely to become long-term users.
The Twitter team decided to remodel their entire user experience around this behavior.
They kept on tweaking the features and optimizing the experience to help their users follow as many people as possible and their user retention rose every day.
Mailbox
Mailbox received a lot of social media chatter and attention from bloggers before they even released the app for the public to download.
Within six weeks of announcing, they had over a million users signed up and anxiously waiting to start benefiting from the cool email management app.
How did they achieve that?
They created a super-compelling launch video alongside a very attractive interface that allowed users to sign up to download the app when it gets released as well as check how many users were ahead in line on the waiting list.
The reservation system, besides acting as a powerful social proof, also allowed them to ensure they can provide quality user experience by not overloading the servers while trying to keep up with demand.
PayPal's referral bounty
PayPal hacked their way into the financial market in a very clever and almost sure way.
But first, let's remember that they had a tremendous amount of money at their disposal before we go on.
The lesson I'm trying to pass across here is that their technique worked, but you don't have to go about giving away money that you don't have.
Now let's see how it all went down.
Their first big challenge was customer acquisition.
After trying and advertising BD deals with big banks and failing, they concluded that what PayPal needed was organic, viral growth.
In short, they needed to entice people with something. And their choice was money.

Customers got $10 deposited into their account upon joining and $10 more when they referred someone. It was just so hard for the public to resist.
As each new customer was trying to get more free money, PayPal's growth was going exponential (7-10% growth each day).
Of course, at some point, they had to stop playing Santa and get down to business.
This is not the best way to run a company, but it worked like magic, and that's what counts. Especially when the company launched PayPal shipping method later with a huge success.
Dropbox's motivated referral
This approach is not so different from PayPal's, only in this case you get free space instead of money when you refer someone.
As of September 2008, Dropbox had only 100,000 users.
15 months later, in 2010, they had grown to 4,000,000 users.
Approximately 35% of their daily signups come from referrals while 20% is from shared folders and other viral features.
Since launch, they have boasted over 15% month-over-month growth. Not so bad!
But some will argue that Dropbox's growth is not the best for business because none of those referrals are likely to upgrade to a paid account.
It would seem that so far, their biggest incomes come from businesses that run out of space on their own servers or PCs.
There is no way their revenue is growing at a rate anywhere close to their user numbers.
If you can find a faster method for converting users into paying customers, however, this would be a great growth hack for your startup.
Hotmail's tagline
We see a lot of startups increase their budget to pay for ads or hire experts to handle things.
But Hotmail (now Outlook.com) chose the simple way – using what you already have.
And back in 1996, what they had was about 20,000 users.
So they added a tagline at the end of each email sent by their users saying "Get Your Free Email at Hotmail".

When recipients clicked on the tagline, they were taken to the signup page.
Come to think of it, it was also some form of social proof. Hotmail's user base went up to a million within just six months.
Although the term for it did not come to life for another 14 years, growth hacking was in play.
Instagram's cross-posting
By playing nice with giant social media platforms like Facebook, Twitter, FourSquare, Instagram, and Tumblr was able to hack their growth.
They made it such that it was easy to cross-post to any of these sites.
Users who were struggling to post photos on other platforms found this feature useful, and so did those who just loved putting their pictures out there.
Soon, their distinctive images began to show up everywhere on popular social media platforms, and this became a free advertisement for the app.
The cross-posting feature most certainly led to accelerated growth during Instagram's early days.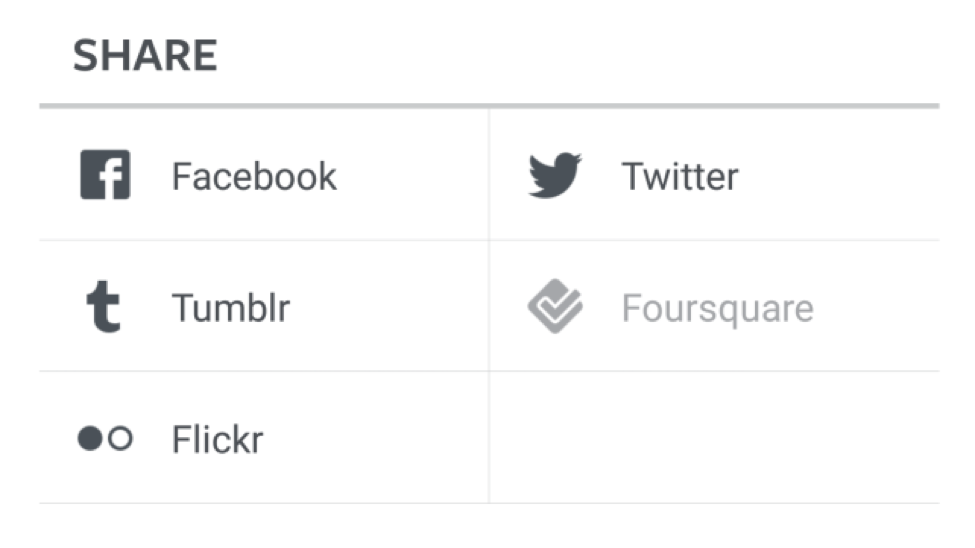 Pinterest's auto-follow
It is really helpful how you automatically start following a particular group of high-quality users when you sign up on Pinterest.
Instead of feeling like a novice visitor clicking around in search of boards and people to follow, your feed is immediately presented with a sample of high-quality content to get you started.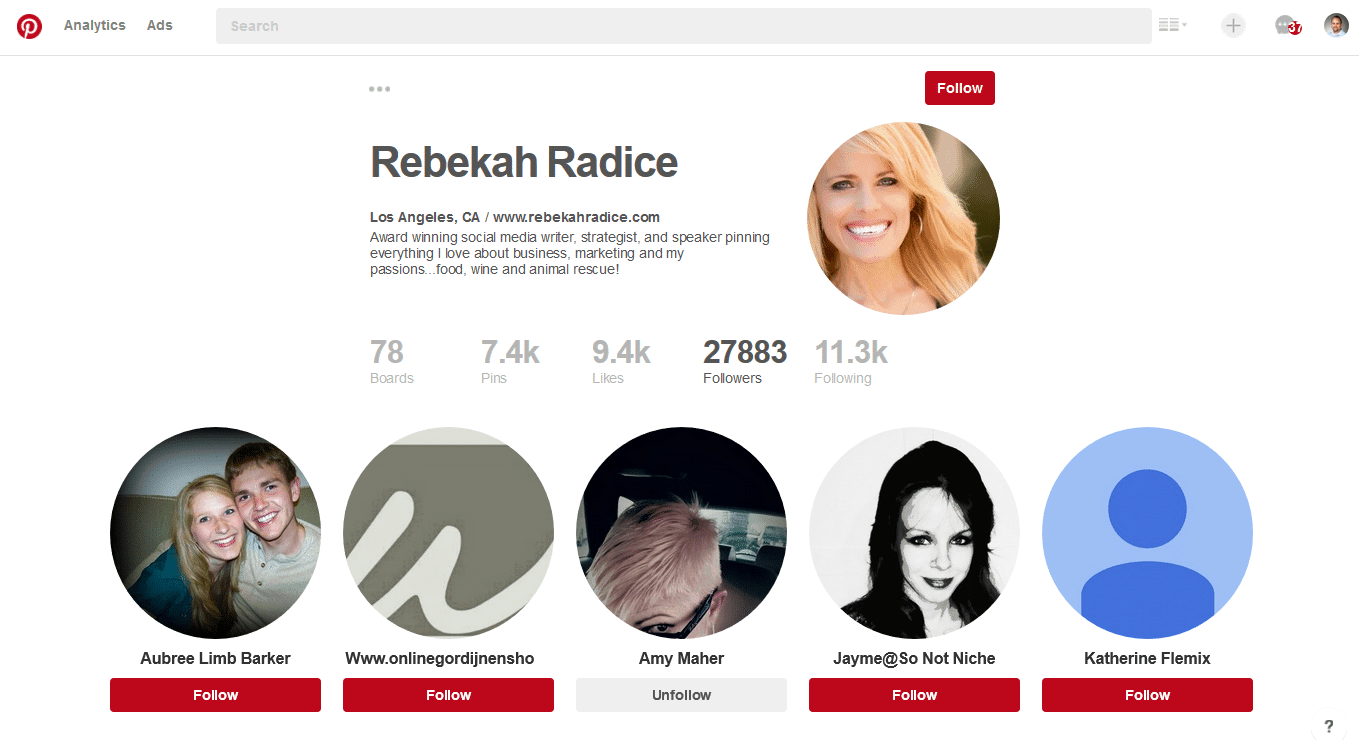 That's not all the hack Pinterest used, though. In its earliest days, the social bookmarking site was invite-only.
Although anyone was free to request an invitation, they would usually send you an email notification saying that there was a long waiting list but your turn would come as soon as possible.
Maybe this was true; maybe it wasn't.
Either way, people like limited things and dislike being left out.
So, this tactic generated a lot of buzz and made Pinterest quite desirable.
Some of these growth hacks may seem easy and others may seem to require some sort of magic but what you need to understand is that they are not all that led to the success of those companies.
The undisputed common denominator, however, is that successful growth hacking is always a small tweak thought outside the box.