Are you struggling with creating competitive advantages? When it comes to the market, you should take every chance you have to distinguish yourself in your field. Creating an advantage over your competition leads to getting more users, which is necessary for every business, of course. So, one of the ways to be one step ahead is the analysis of your competitors' reviews.
We're going to see how to use competitors' reviews to your advantage!
What are the competitive advantages?
A competitive advantage is the thing that separates you from your competitors and makes you unique.
Creating an advantage should be the goal of every serious brand.
If you don't try to be better than your competitors and behave as if they don't exist and you don't follow what others are doing, it is certain that your business won't progress or it might even fail. Luckily, if you realize the importance of competitive advantage on time, your chance of success will increase drastically.
Creating an advantage results in numerous benefits which are of the utmost importance for your business:
you will gain the trust of your potential users
you will build a better relationship with them
your potential buyers will choose you over your competitors
your brand will make progress in all aspects
Competitive advantages are attributed to a variety of factors, including cost structure, branding, the quality of product offerings, the distribution network, intellectual property, and customer service.
If you can offer a high-quality service or product, you can also raise your prices, because people will gladly support the quality of a brand they believe in. The bigger your progress is in one or more segments, the more difficult it will be for your competitors to beat you. That is why it is vital to follow their methods and strategies and combine them with yours. Find out about the mistakes they are making and what they are doing better than you. You should learn from negative lessons of others and prevent them from becoming your own.
We will show you how to create a competitive advantage based on competitors' reviews in the following 5 steps.
1. Find out competitors' reviews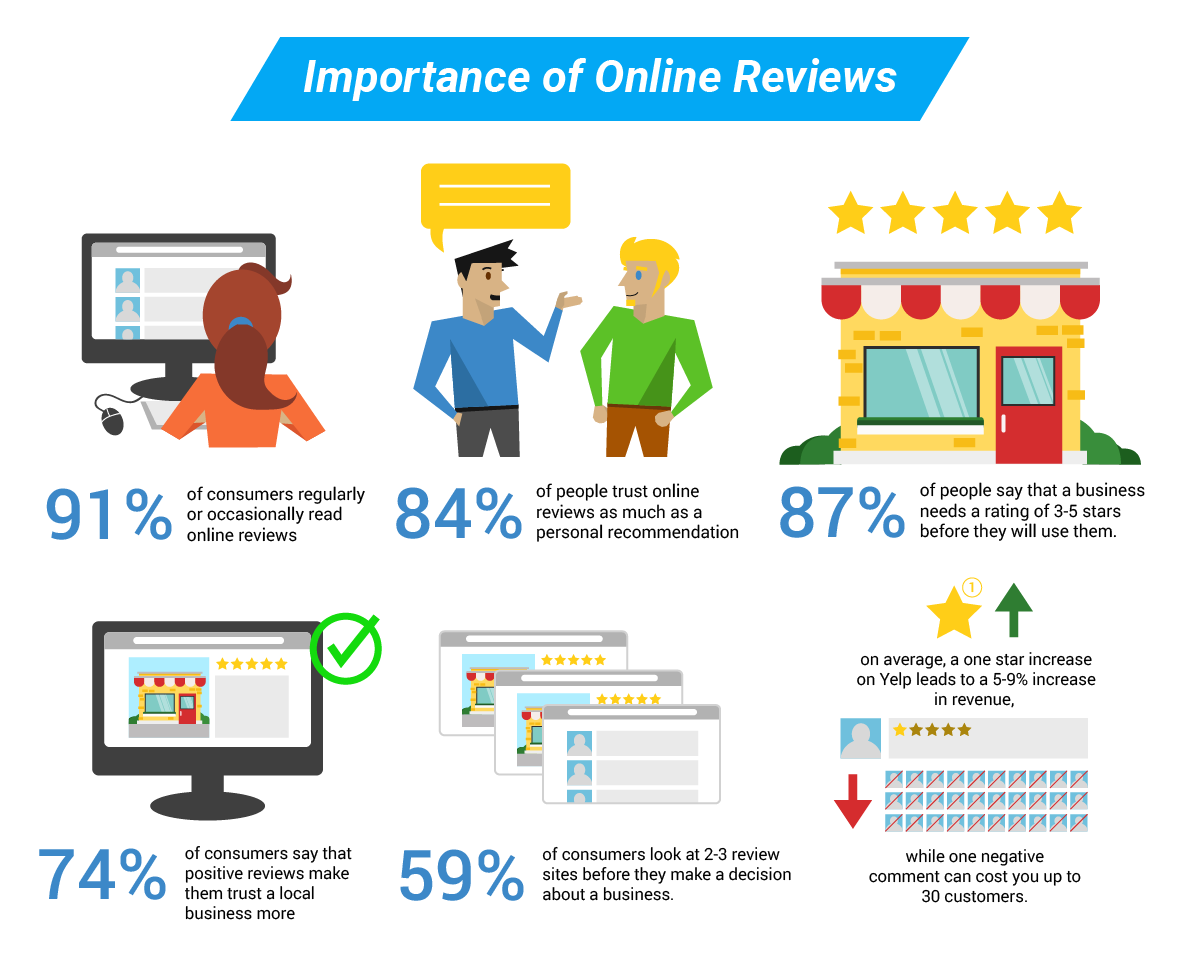 There are a number of websites that can be a great source for finding competitors' reviews. We will mention some of the most popular ones.
Facebook has made it possible for customers to write their opinion and experience on the company pages a long time ago. If you go to the page of one of your competitors, you can see both positive and negative experiences from their users.
Capterra is the first business software website that offers user reviews. All reviews go through verifications and the site contains a lot of information on certain companies, tools, etc. Besides basic user experiences, it also includes three segments: pros, cons and overall conclusion.
Trust Radius provides you with verified reviews, without the possibility of vendors affecting the results.
Angie's List was at first intended for reviews of local businesses. However, it has evolved since and now it represents a huge base of different reviews. This site is the link between users and businesses and it tries to find a solution to a potential conflict between a user and a business if there is a negative review.
Epinions is designed solely for short reviews about products, not the companies in general. This site is of use for manufacturers or producers.
G2 Crowd is extremely important in the B2B field. The users that leave reviews on this website are highly informed, so their opinion about your competitors can be significantly valuable.
Glassdoor is the place where you can find employees' reviews of their companies. Thanks to them, you can find out how your competitors treat the ones who work for them. Considering that negative reviews can't be removed here, this can help you learn a lot about your competitors' mistakes.
2. Collect competitors reviews
Make a list of your competitors. You will probably remember most of them immediately and if you wish to expand the list, Google will be a great source. You never know who might appear overnight, so it is important to keep up. You can use tools such as Competitors.app to help you find new competitors.
After you have made the list of certain competitors (we advise you to start with a smaller number, you can easily find more brands to research later), you should search the websites we have mentioned previously and similar review resources. Type in the name of a certain competitor on each of those websites and all their reviews will be listed. Make a folder for each competitor, where you will collect the opinions and experiences of their users.
3. Sort, filter and analyze competitors reviews
After you have found your competitors' reviews, it is time to sort them in order to make the analysis easier.
You should always analyze all the segments of one competitor at a time. So, pick one competitor and then sort all the available reviews based on what is said about them. Whether it is the quality of their product or service, delivery time, customer care and protection, price, fulfilled expectations, how they have helped their users, etc.
Also, divide them into good ones and bad ones based on users' opinions. This way it will be easier to notice the biggest problems they are facing, but also what it is that they are doing better than others.
4. Create competitive advantages
The deeper you go into analyzing your competitors' reviews, the clearer their strategy will be to you and you will also realize what to apply in your business and what to change.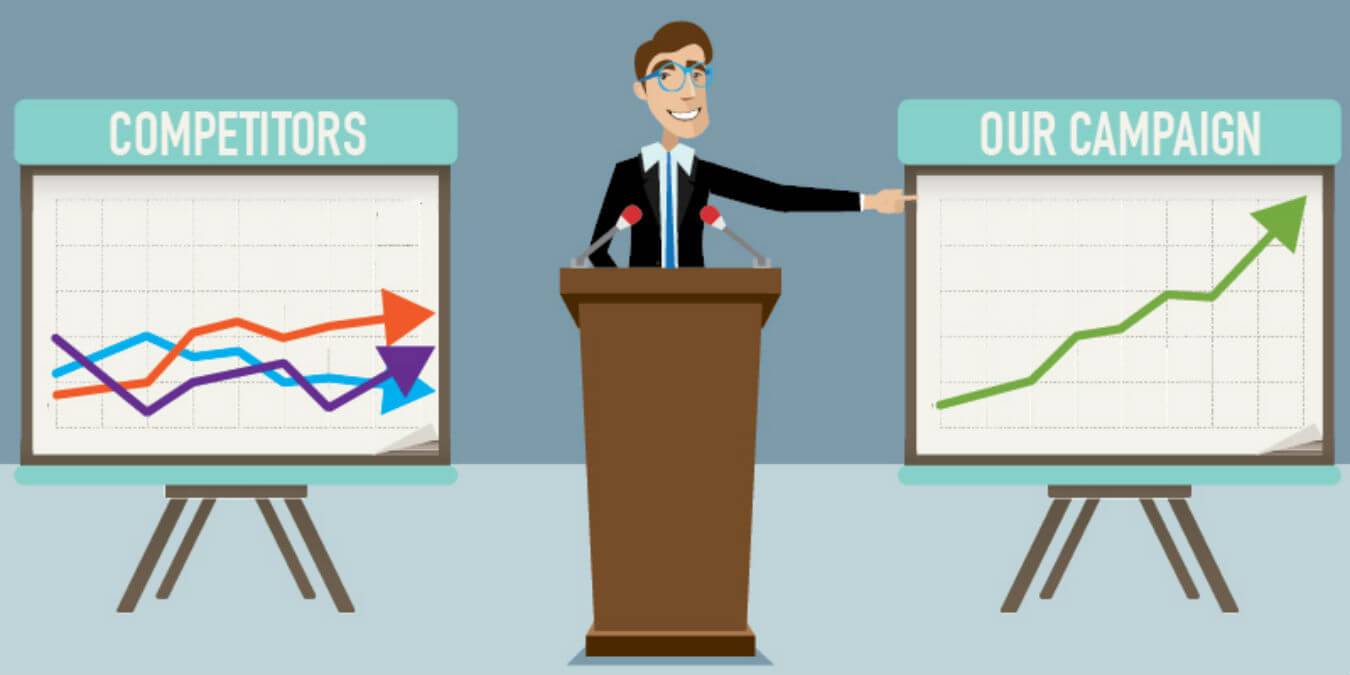 When you realize where they make mistakes, or what it is that bothers their users, it is time to use this information to your advantage.
For example, if their users think that they wait too long to get the answer from a certain brand, it is up to you to enable better customer support for your business. For instance, you can implement live chat with bots or real agents who will be able to provide the customers with the needed information in real-time.
Doing this, you are already one step ahead of your competitors.
There are even more ways in which you can create competitive advantages besides competitors' reviews. Some of them are:
Storytelling covers the story of your brand (i.e. why it is that you are precisely in this niche, what separates you from others, why they should choose you, etc.), but also the way you "tell" the story through your content meant for your customers.
People will always sense how you treat them and the thing they remember the most is how you make them feel. Everything you do should be user-oriented. You should focus on the way you treat them and on the strength of the communication you have. Pleased users will always be the ones who come back to you.
Find a niche where you can make a difference
Specialize in one, maximum two things in one niche and offer something nobody else has or at least not on such a high level to leave all competitors behind.
Build a respected brand and community
Always fulfill the expectations you set to your users. If you see that you are moving upwards, it doesn't mean that it is time to relax. Let that be the motivation to try to be even better and to maintain what your community expects.
Don't turn a blind eye to your problems and don't give up. You won't be able to provide a good service or product if you ignore your problems. They will appear no matter what, so when they do, be quick to find the solution and let your business progress.
5. Every detail matters
If you want your business to keep flourishing, following your competitors should be high on your priority list.
After making the first detailed research of your competitors' business, try to repeat the analysis, let's say, every two weeks. Anything you miss can be bad for you and good for your competitors. You should keep close attention to every detail as competitors' reviews are just one part of this research.
Keep up with their Google rankings, the keywords they use and the ones they don't, the content they make, the changes they make in their strategies, the emails they send, what they change on the website, but also with who the new competitors in your niche are.
You can do all this by yourself, step by step, but if you want to save time and don't want to miss anything, try Competitors.app, which will monitor your competition instead of you. This tool sends you regular reports on all the changes your competitors make.
Always be up to date.
The bottom line
Competitors' reviews might not be the first thing to cross your mind when it comes to researching your competitors. However, by ignoring them, you will significantly lower your chances of creating competitive advantages.
When the market is big, it will have more users and that means more reviews, too. The more reviews there are, the more information there is about your competitors. That information is often priceless.
As your research goes deeper, you find out more about competitive brands. Start monitoring your competitors right away and create competitive advantages. Their weak points can become your strengths!