Traditional advertising has taken the backseat as more businesses take to digital marketing each day. And, if you can connect prospects online, you cannot simply overlook content generation.
According to DemandMetric, marketing through content generates thrice as many leads as traditional marketing and costs 62% less!
But a lot of work has to be done to reach those numbers. You have to do things right if you want a good ROI to extend your reach. Here is a guide for effective SaaS content marketing to help you get there smoothly.
Keyword research
Although Google has made alterations to their algorithm more than a few times to make it such that keywords don't matter as much in their ranking factors, keyword research remains a vital component of content marketing.
Here are four steps that you should follow when conducting keyword research:
1. Consider user intent
In this modern era, almost every business niche you get into has competitors. This is why you should look for keywords that will attract people who are dissatisfied or comparing products. Try finding search words that have 'vs' and 'alternative' as well as the names of your rivals. People keying in search words in this manner are usually unhappy with the product they are using or making comparisons before purchasing. You have an opportunity to dash in and influence them. It works even better if your product is truly good.
2. Consider search volumes
How often do people search for these keywords in Google? Be careful not to write content that only a handful of people are looking for. Use Google Keyword Planner or other tools such as Ahrefs and SemRush to check the demand for specific keywords.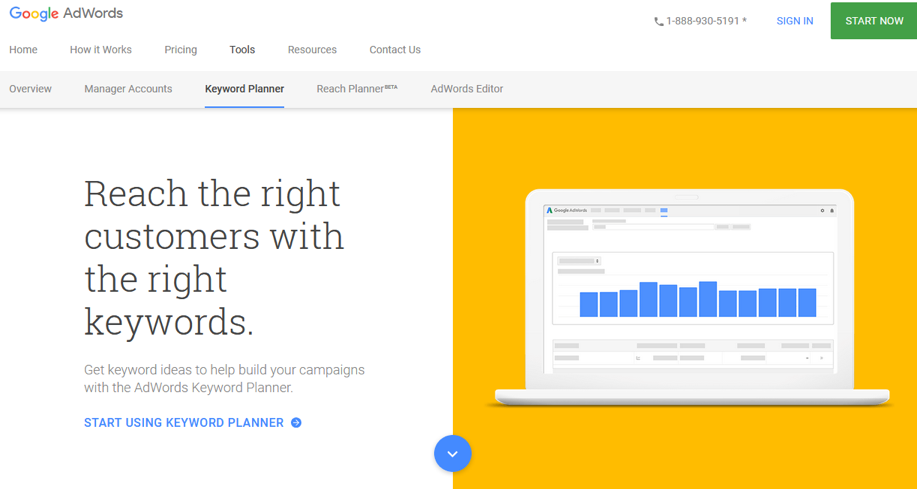 3. Keyword difficulty
So you have found the right keywords with the right search volume. Guess what? You could still fail to rank anywhere near the first page. Avoid super popular keywords with stiff competition. If the websites appearing on the first page are backed up by a lot of backlinks, the search terms you have picked will have a high KD, which means you'll have to work a lot harder to beat the competition. It might take years.
As much as you like a challenge, you probably have better chances with keywords that will put you on Google's top 10 much faster while helping the users. SemRush gives you the percentage keyword difficulty.
4. Pick a fight you can win
The fourth step is to get into a battle that you know you can win. It's why you searched for the keyword volume as well as difficulty. Now you balance between high search volume and low KD to come up with a reasonable topic. Then, go on to start writing content.
5. High-quality content
Of course, you want your content to be compelling and useful so that visitors keep coming back and Google notices your value. If you can put up things that solve your audience's issues, you'll always have people linking to your posts and sharing them.
For one, publish use-case content. This is content – text or video – that tells people how to use your products and other tools in the market. Use a lot of pictures and screenshots to be as elaborate as you can and ensure the language is easy to understand. Check out this example from Trello on how to add a calendar to their boards: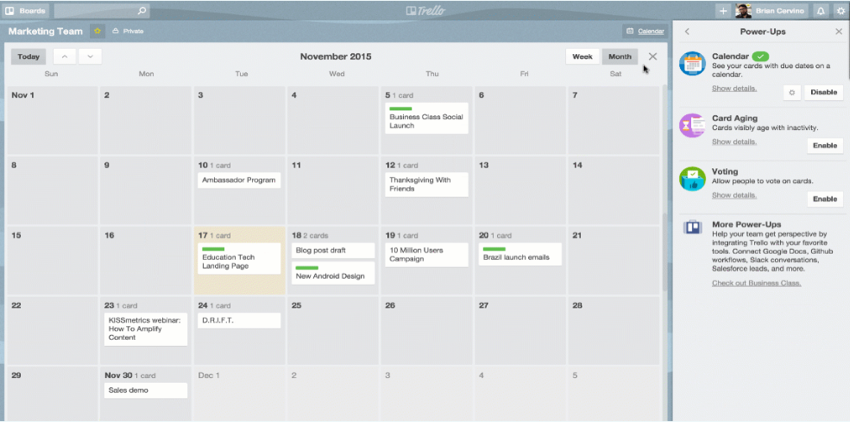 Here are some more ideas that have been proven and tested:
Write about the pros and cons of your competitors as well as their alternatives.

Make screenshots and snippets of the things you find useful or not when using software and talk about them in your articles.
Don't forget to include your own product in these lists.
Ask your team to vote for the best alternative.
Share your team members' opinions.
Aim for evergreen content.
Embrace long-form content.
Reuse and repurpose content.
Write experience-based articles using words such as 'we've tried', 'our experience', and 'how we'.
6. Increase your CTR through a humanized approach
We all know that Google always displays the most relevant results and that you have to write detailed content that benefits your readers, so they spend more time on your website and keep on coming back. One thing you have to remember, however, is that visitors choose between 10 results on the first page before clicking.
Well, they might not scroll to the ones at the bottom, but they don't always click on the first result unless they can see the keywords on the title or meta description.
That is why you have to stand out by making your title appealing. Using the 'we've tried', 'our team's feedback', and 'our experience', kind of terms is a good way to humanize your content. It makes the user feel like they can trust your information. Chanty is a company that makes good use of this tactic in their blog. And, check out what it did to their CTR position correlation for one of their 'vs' articles'.

Their CTR was so high for 8th rank, it took them to position one without the need to add backlinks!
7. Work on conversions
After you've excelled at increasing traffic to your page by detecting people who are looking for your rival's alternatives, guiding them to your site, and giving them insightful content, you now have to optimize the rate of conversion. Keep the following tactics in mind when working on your conversion strategies:
Place your product first on your lists of alternatives. How will people believe in your product if you don't? Besides, most people do not scroll down to the end of the list.

Have a landing page, a CTA, and a sign-up form.

Give something for free. A free trial of your product would be nice. Explain that you offer a free trial of your product with sign-up. As old as they may be, lead magnets are still quite magnetic.

Take advantage of the stages of Inbound Marketing: attract, convert, close, and delight. In fact, you can even skip the lead generation process with a good inbound marketing strategy.
8. Keep learning
There is always more information out there. The Google team knows this, which is why they are always trying to update their algorithms to provide the best user experience. Why shouldn't you keep looking for more? Read widely, learn from others, and conduct calculated experiments.
Also, take time to analyze the data of your blog and the impact of your posts. Use the different tools available for tracking search rankings over time and analyzing posts on various social channels – like PI Datametrics, Buzzsumo, Google's Keywords, SemRush, and Ahrefs among others.