Social proof is like an indicator that helps customers make up their minds about whether or not they should purchase a product. A customer who was undecided on a product will lean towards buying it after looking at one or more social proofs on the Internet.
Statistics from 2016 reveal that online reviews are considered important and reliable for 85% of people as a recommendation; pretty similar to recommendations from someone they know. However, online reviews are just one of the many types of social forms of proof that exist in the online world today.
Here we'll talk about the ten social proofs that help businesses to sell better.
Top ten social proof types:
1. Testimonials
A testimonial is an admiration coming from a customer. A customer uses a particular product and likes it so much that he/she wants to express appreciation for it online so others can see it. Testimonials increase other customers' trust, and they are likely to look forward to buying the same product. Receiving a testimonial from a customer is quite an achievement for any brand.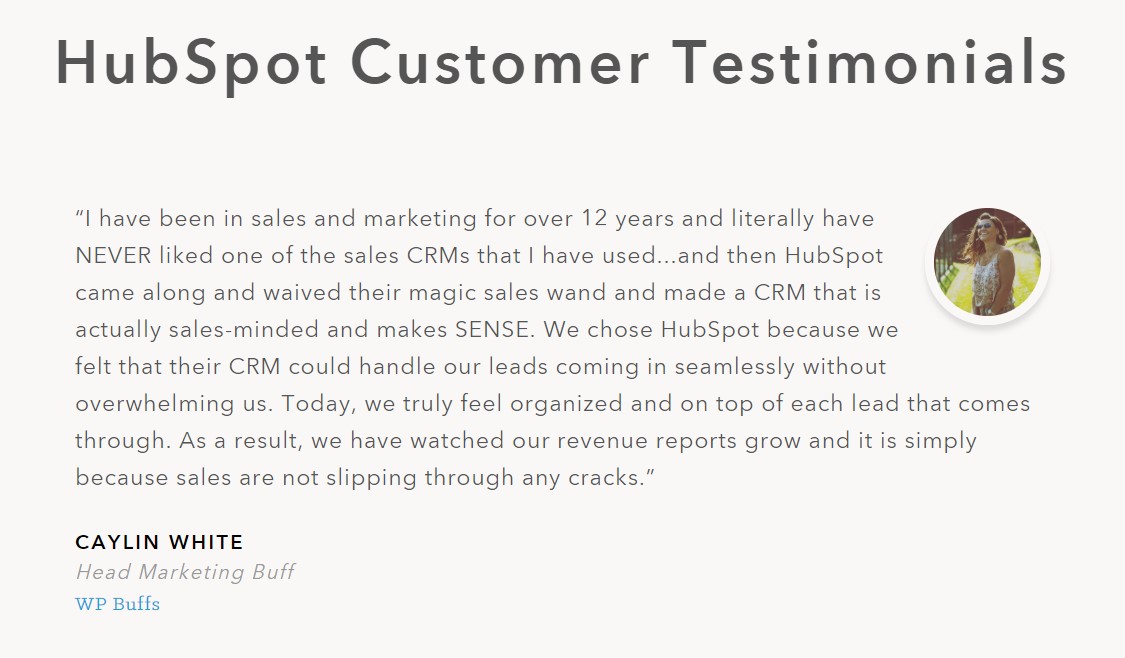 2. Case studies
You can say that case studies are a step ahead of testimonials. You need a case study when the content does not fit within a testimonial, which is often the case because testimonials are short and concise. Think of a company that provides CRM solutions. If their CRM helped one of their clients gain expected results, e.g., increased customer retention, then a case study on that success would be due. A case study helps a brand become an authority figure in its specific niche. A case study must talk about a problem, the proposed and implemented solution, and the results after the implementation of the solution.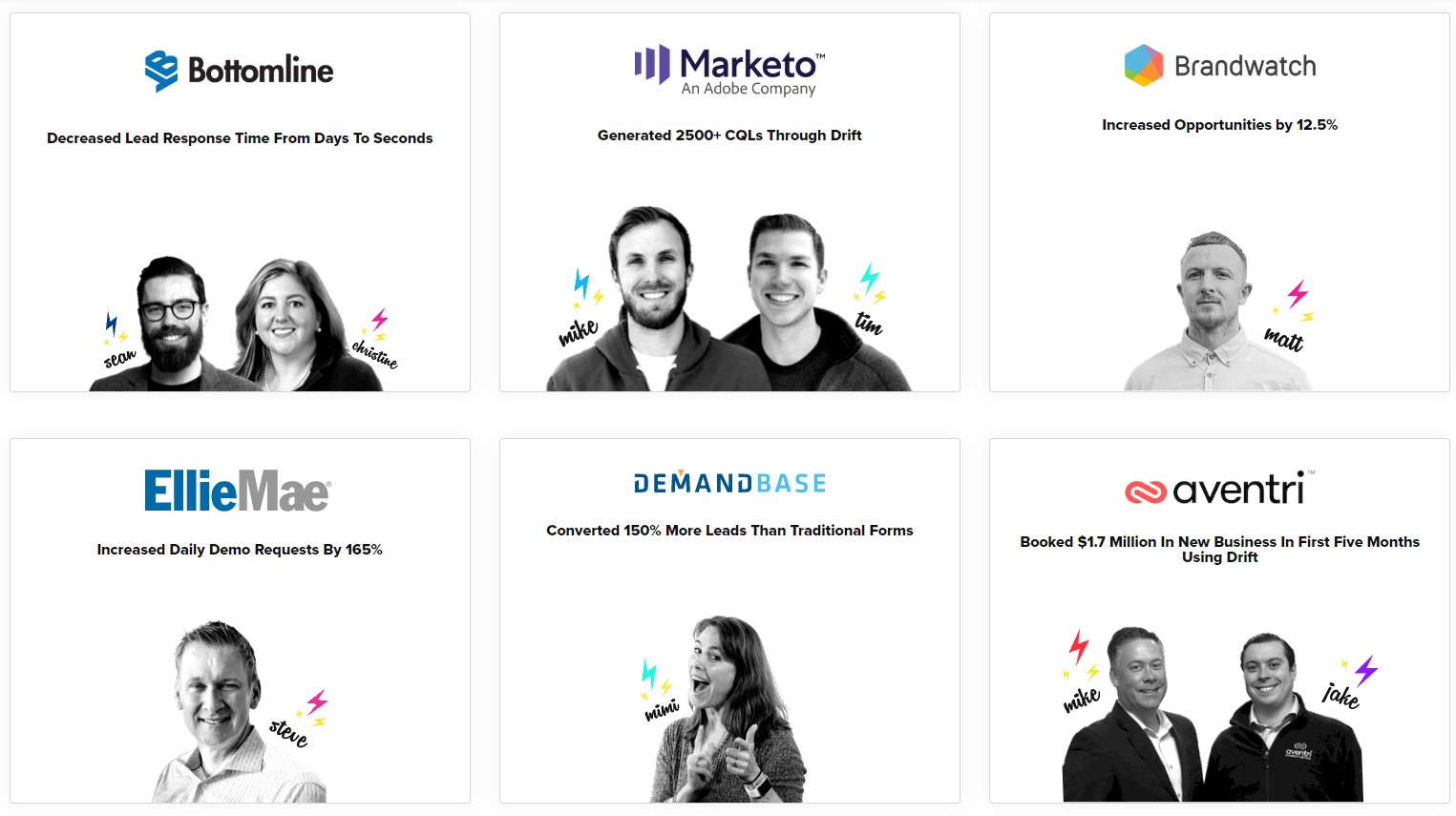 3. User reviews
User reviews are among the most prevalent and useful forms of social proof. Businesses specifically ask their customers to give reviews about their products and services these days. Reviews help them inject trust into other customers. However, reviews must look unbiased and neutral for them to have an impact. Biased reviews can instead turn other customers away from a brand.
Here is an example of a customer reviewing a stay at a hotel: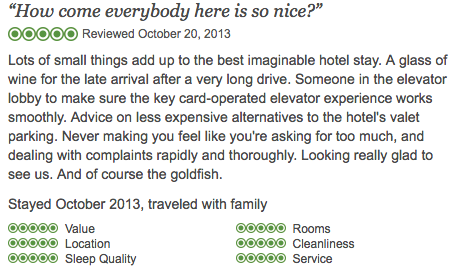 4. List of customers or brands
You will often see companies using this tactic on their websites. They use it to win the trust of their customers and to show them that well-known customers or brands trust them for their services.
Here is an SEO company showcasing its customers on their website:
5. Social signals
Social signals are as important as customer reviews. While customers have to do some writing when reviewing brands, it is pretty straightforward for them to give social signals. Social signals are the number of likes, mentions, shares, thumbs-ups, etc. that a product or service gets from users. They are also great indicators of the quality of posts. The best example of social signals is the number of likes you see on YouTube videos.
6. Comments
Comments and reviews can be interchangeable at times, but there is a fine line between them. A user can comment on a post, video, product, service, etc. without ever using it. On the other hand, a review usually comes after a user has personally used the product. Comments are an excellent indicator of an influencer or brand's penetration into its followers and the target audience.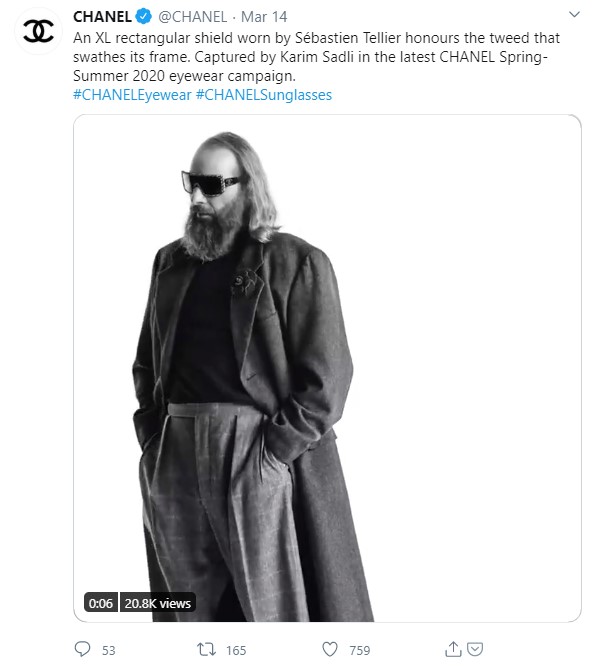 7. Ratings
You can say that ratings are the most powerful social signals due to their visual effect. They are visually compelling, and the companies choose to make their rating system that way. The most common method for rating online is with stars. You have one to five stars to choose from with one being the worst and five being the best. Star ratings have an instantaneous effect on the customer-buying decisions. The star rating tool is a favorite way for customers to rate products on Amazon.
8. Subscribers / followers
Subscribers and followers can be the same thing sometimes, but not always. In most cases, the term 'follower' is more prevalent on social network platforms. On the other hand, 'subscription' is a popular term on blogs. The social networking platform with the most emphasis on the number of subscribers is YouTube. However, businesses show the number of their subscribers on their blogs as well. Followers on social media are an indication of the popularity of a brand and somehow, its influence as well.
9. Number of product users
You will often see this social proof on the official websites of the companies too. It is their way of showing their customers about their prevalence in the industry and acceptance in the market. Companies often use this tactic when they have enough subscribers or users that would position their brand as successful and influential.
Take a look at this picture of a CRM company displaying its number of customers and other success metrics on its website.

10. Coverage on media
Media coverage is a smart tactic, and it works well when you are selling services. Sometimes, it is difficult for new entrepreneurs to convince their prospects that their service or product works. In some cases, customers are under the impression that the product/service seller is a fake. Mentioning media coverage is a massive rescuer for such entrepreneurs, and a way to gain trust from their customers.

Conclusion
In the end, you can see that these tactics can be tremendously useful for businesses to sell their products and services. People feel the temptation to do what others are doing. They borrow trust from their peers, loved ones, and friends. If you feel the urge to eat something and you see two burger stalls – one with no customers and the other one with a dozen of customers – you will feel tempted to try out the one with lots of customers. In your mind, you will automatically decide that the burger with lots of customers asking for it is better than the one that no one is eating. The online social proofs work for businesses in the same way.
The above-mentioned social proof tricks (text reviews, video testimonials and reviews) can be implemented automatically and thoroughly with the help of Trust, the video testimonial platform. Give it a try and unlock the full power of social proof!