If you've been reading our blog for a while, you probably know all about social proof and how effective it can be for marketing, generating new leads and increasing your revenue. The good news is, there are plenty of social proof apps out there to automate the process of collecting and showing social proof. The bad news is, well, there are plenty of apps and choosing the right one can be a bit of a chore.
Today, we'll compare two well-established social proof apps: Trust vs. ProveSource. Let's see which of the two tools is easier to use, better at generating leads, more affordable and just better in general.
Installing the apps
There is not much to say here except that both apps are equally easy to install. Once you create an account, all you have to do is copy and paste a few lines of code in your website's back end. Both apps come with detailed instructions on how to install them. The only difference is that Trust has a dedicated customer support rep who will help you set up the app if you can't do it on your own.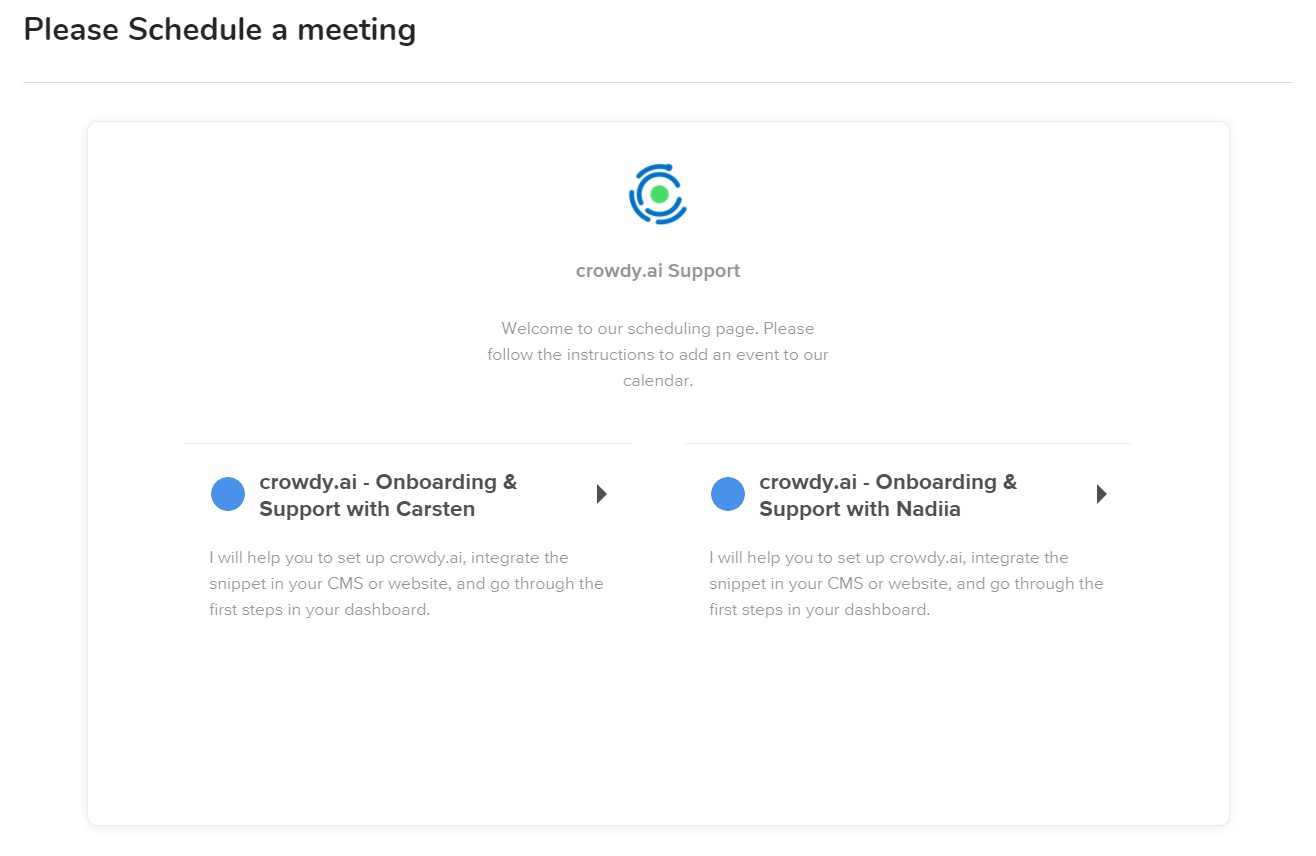 The features
To start off, we have to mention one thing: Trust offers a whole range of social proof tools, while ProveSource is more focused on conversion and visitor notifications only. Having said this, these are the features currently offered in Trust:
– Text testimonials
– Video testimonials
– Ratings
– Conversion notifications (paid add-on)
– Visitors (paid add-on)
To start with, the conversion notifications are at the core of the Trust offer. You can use notifications to show a variety of different conversions, be it purchases, downloads, demo bookings or something else. You can set up conversion totals for a certain time period if you don't have conversions happening too frequently. You can fully customize all aspects of the notifications, including their size, shape, copy, type and when and where they appear. Compared to ProveSource, the notifications are easier to adjust to an existing website.
Social count is a great feature for businesses with a strong social media presence. Simply put, you can display the number of your social media followers and fans on your website and ask visitors to follow you as well. Just plug in your social media accounts and you're ready to go. You can use this feature to both increase your conversions and your social media following.
Star ratings is a great feature that can benefit your website in more ways than one. This feature lets customers give your services and product star ratings, which sounds fairly simple. The difference is, you can use these ratings to increase your chances of having star ratings in Google results.

Testimonials are an excellent feature that businesses in any industry can benefit from. Using the Trust dashboard, invite your previous (happy) customers to leave a testimonial for you, which you can then approve and show on your website. The process is almost fully automated, except that you can approve or dismiss a testimonial when it comes in. The testimonials are easy to customize and just like the notifications, you can change their design and placement to ensure the highest conversion rates. Besides your website pages, you can also show testimonials as notifications, which can be a great addition to your landing and product pages.

Video testimonials function in the same way. Using your dashboard, invite your best customers and ask them for a testimonial which they can record using your link. You can then show these testimonials on your website or as notifications on your preferred pages.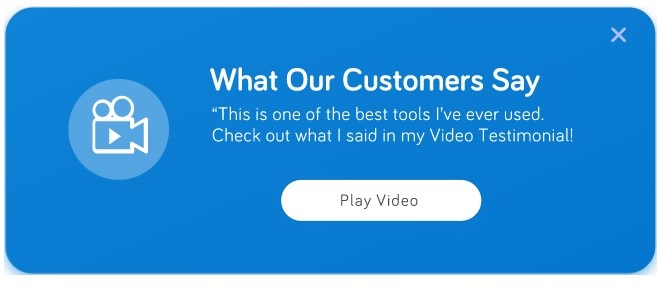 Finally, Visitors is a feature that shows the number of active visitors on your website pages at any time. You can show data for the past 1, 7, or 30 days. All of the data is authentic and pulled from your analytics – it cannot be faked. It shows how popular your website is and customers will be more likely to shop on a website that others love and spend time on.

Overall, the biggest benefit of the Trust features is that there are plenty of them and that they are fairly easy to use from just one dashboard. All of the data is verified and there is no way to present fake numbers to your visitors to increase your chances of conversions.
On the other hand, ProveSource offers conversion and visitor notifications only. We have to give credit where credit is due, it really is easy to set up these notifications and you can get started with the basics in just a few minutes. You can choose the display rules, the design, the copy, the timing and everything else immediately upon signing up. Once the notifications are up and running, you can track their success through the app analytics.

You can choose what counts as a conversion and you're not limited to sales only. For example, you can use product signups, booked demos, new email list subscribers, etc. There are also quite a few integrations with other apps like Shopify, WooCommerce, Clickfunnels, Zapier and many others.

Here's the thing: the biggest strength of ProveSource is also its biggest limitation. The fact that all you can do is just conversion notifications is very limiting, compared to competitors like Trust or Proof. If you just want conversion notifications, it's a great deal, but if you're more interested in fully using the concept of social proof, it's definitely not enough.
The pricing
Right off the bat, Trust is the more expensive tool, with the cheapest plan starting at $7 per month when billed annually. There is a free trial that you can try for 14 days before committing to purchase.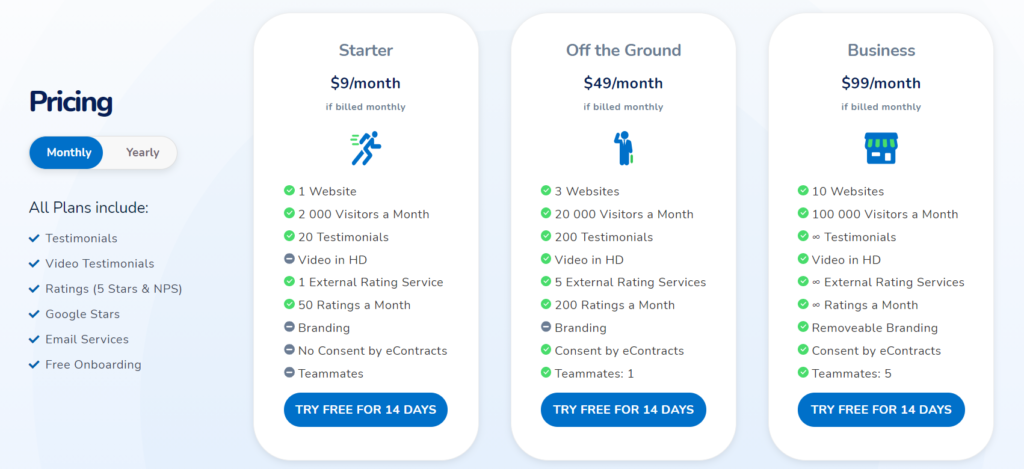 Now here is the good news. Being reasonably priced, Trust offers more as well. It has the same feature that ProveSource does, only labeled in a different way. Here it's called Conversions and Totals and it can show the most recent conversions on your website or online store. This is where similarities end. For this price, Trust also offers star ratings, testimonials (written and video), visitor count notifications, the ability to sign contracts electronically as well send survey emails straight from the dashboard. The cheapest plan is available for businesses that get up to 10,000 visits per month and it can be used on three websites at the most.
On the other hand, ProveSource comes with a free plan. It's only valid for businesses with up to 1,000 monthly visitors, which really isn't all that much, so it's not worth mentioning.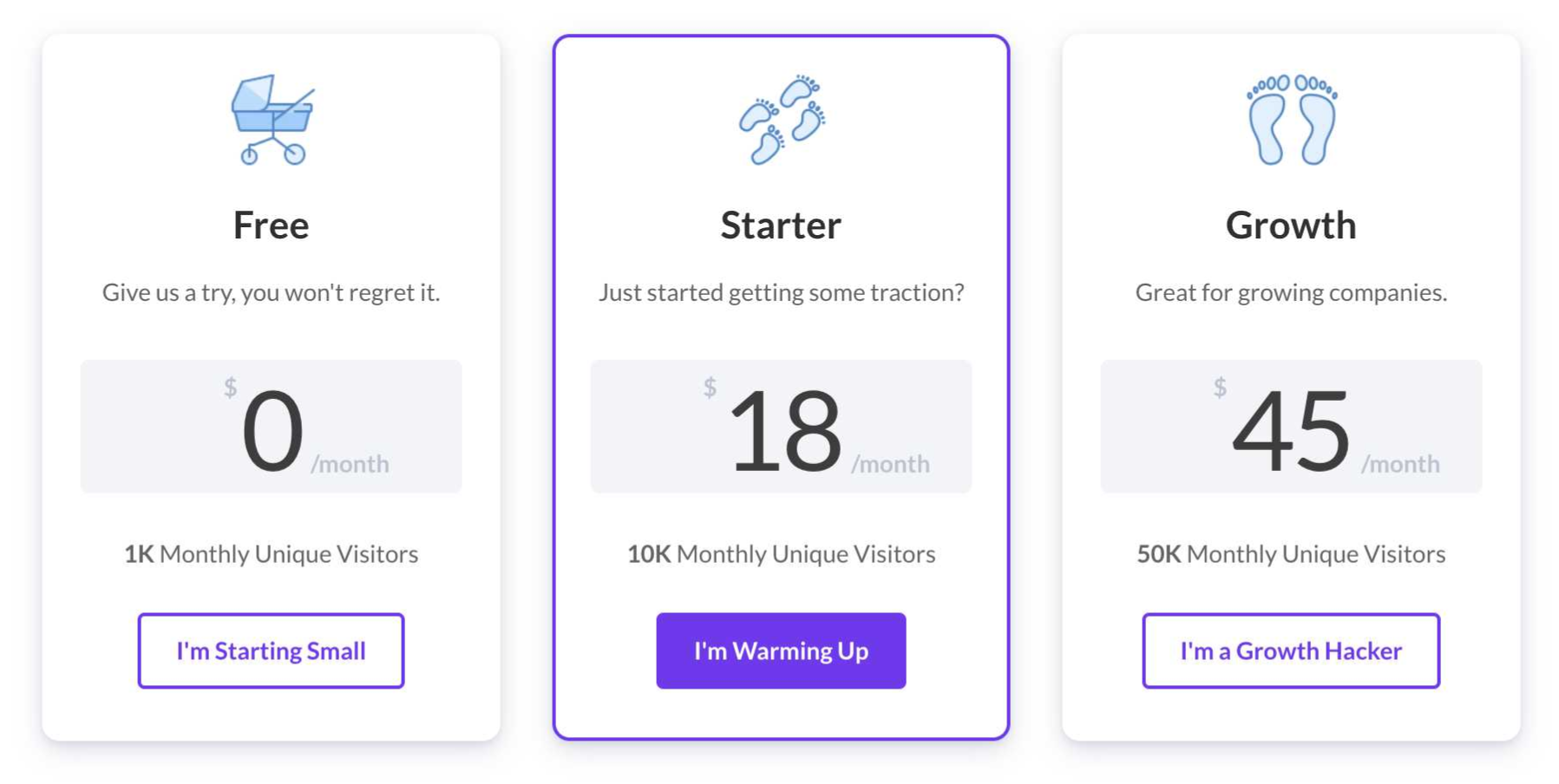 The Starter plan is $18 per month and it's valid for up to 10,000 unique monthly visitors. This buys you unlimited notifications and impressions and that's about it. You cannot remove their own branding in this plan – you have to upgrade to the more expensive Growth plan at $45 per month.
While ProveSource is much cheaper than Trust, it also offers fewer features and it essentially limits you to conversion and visitor notifications only.
Overall, there is no clear pricing winner. If you want just conversion notifications, ProveSource is the better deal. If you want a whole range of conversion notifications at a great price, Trust is the better offer of the two.
Conclusion
Both Trust and ProveSource are great social proof tools that make it easier to show social proof and win new customers. However, it has to be said that Trust is the better alternative, for one big reason: it offers more in a single platform. While ProveSource offers conversion and visitor notifications, Trust has testimonials, visitor counts, star ratings and much more. Even though it costs more, it has a wider range of applications and it can be used for a larger variety of social proof techniques.
If you'd like to give Trust a try, you can start your free trial today! Join now to see how many conversions you're missing out on every day.