Paid ads have always been the most sought-after marketing medium in recent times.
But one powerful tool that's stood the test of time is testimonials.
But why do advertisers use testimonials?
Are they as effective as other advertising and marketing channels?
Here's proof: A massive 97% of B2B buyers say user-generated content like customer reviews and testimonials are more credible than other content forms.
In this article, we'll explore why testimonial advertising is the need of the hour for growing businesses and the most potent form of social proof – with examples.
What are testimonials?
Text and video testimonials are clients sharing positive experiences with a company and product or service endorsements from satisfied customers.
The ultimate goal of testimonials is to persuade potential customers and your website visitors to take the leap, for example, sign up for a product demo, contact you for more details, purchase a product, etc.
Pros of testimonials
Imagine you've visited an online bookstore and are spoilt for choice.
Wouldn't it be great to read customer reviews of every book to see if you'd enjoy reading it?
Testimonials play a similar role in displaying solid social proof leading customers to fasten their decision-making.
Here are more benefits of using testimonials in your marketing campaigns:
1. Establishing credibility and trust
Rather than boring potential customers with blanket product claims and features, you can use the most compelling form of social proof – your customers' voices.
Be it video testimonials, product reviews, or text testimonials, proof from existing customers is the highest form of credibility and trustworthiness you can establish for your brand.
Testimonial advertising humanizes your brand and adds proof to customer satisfaction claims.
Potential customers and website visitors can 'see' how your brand has helped a customer like themselves.
2. Increasing conversion rates
Social proof is an underrated method to increase website conversions.
Watching other customers speak about results drives the potential customer to fasten purchase decisions.
Also, targeting the right keywords in your displayed testimonials as part of your inbound lead generation strategies lets you attract the right target audience and increase conversion rates.
3. Building a positive brand image
Testimonials are the best pieces of evidence of your brand's popularity.
Glowing reviews on your website and social media leave a lasting impression on visitors, thanks to their attention-grabbing capabilities.
So if you're looking to enhance your brand image online, using testimonials could be the first step to take.
4. Differentiating yourself from competitors
Reviews and testimonials are your brand's USPs (unique selling propositions).
Despite competitors who sell the same products or services as yours, customer testimonials offer your brand a unique, personal touch.
Leveraging the power of social proof
What's all the hype about social proof amongst marketers and advertisers? Let's discuss.
What is social proof?
Scientifically speaking, social proof, also known as social influence, is the idea that people tend to copy others' successful actions and are influenced to adapt to their behaviors with time.
And coming to marketing, testimonials, product reviews, ratings, and case studies are the most potent forms of social proof used by successful brands.
For example, Amazon's product reviews, Ikea's customer stories on its website, and many more.
The role of social proof in advertising
Social proof in advertising is based on a similar idea of consumer psychology mentioned above.
Customers rely on validation and get influenced into making purchase decisions faster.
Advertisers can display and market the collected social proof for inbound and outbound lead generation and sales.
For example, showcasing real customer testimonials on product or checkout pages, paid advertising using (Google Ads and Social Media Ads) testimonials as quotes, social media content, on review sites like G2 and Capterra, etc.
Social proof examples in different industries
Is social proof effective only for a specific industry?
No.
Any business or individual with an online presence catering to clients or customers can benefit immensely from social proof.
Here are some inspiring social proof examples from various industries:
1. Ikea
Ikea exhibits social proof creatively using real customer stories of its products. The home furnishing giant has created various inspiring mini-stories as a complete series.
Website visitors can also browse and shop for products used by the customer. That's smart advertising using user generated content!
2. HubSpot
The popular CRM platform has a wide range of case studies spread across customer industries.
Case studies are one of the most powerful forms of social proof as it includes customer testimonials, quotes, and results in numbers. No wonder HubSpot leveraged case studies as its primary form of social proof.
3. Prezi
The presentations SaaS company has set a great example in social proof for others in its industry. Prezi has a dedicated website page for testimonials, success stories, and reviews filled with happy customers sharing their experiences using the tool.
Prezi has gone a step ahead and added in-depth customer video testimonials to add a touch of uniqueness to social proof.
Utilizing social proof to boost sales
Here's how social proof guides you in attracting and boosting sales:
The more prospective customers you attract with genuine and authentic reviews and testimonials, the higher the likelihood of sales.
Using social proof in the form of influencer marketing and user generated content is more likely to boost your brand's social media presence and product sales.
People trust people. Positive word-of-mouth referrals influence buyers into trying out new products or services.
Social proof taps into buyer tendencies. It creates a FOMO (fear of missing out) effect with potential buyers. When people see others enjoying the benefits of a product/service, the urge pushes them to take the big step and fastens decision-making.
Best practices for effective testimonials
What should you do to get the best results from testimonial advertising?
We've got you covered:
1. Collecting authentic testimonials
Never fake testimonials.
It's not hard for potential customers to notice fake claims and reviews.
Faking testimonials can put your business in a bad light and cause a negative online reputation.
Always ensure reaching out to satisfied customers to collect authentic testimonials.
What's the best way to spot a satisfied customer?
Keep an eye out for star ratings and appreciation on emails or messages.
These customers are the ones most likely to drop in a genuine testimonial.
2. Showcasing testimonials on your website
Customer testimonials tell real stories of real people.
And there's no better place to advertise and display testimonials than on your website.
You can be extra creative and display testimonials as pop-up notifications on your home page, website widgets with creative designs that match your branding, and in-page engaging video testimonials.
The landing pages, product checkout page, and the about us page are other website pages where testimonials attract more leads.
3. Incorporating testimonials in marketing collaterals
Did you know testimonials can be used not just for inbound marketing but outbound marketing as well?
Email marketing, newsletters, direct mail, social media, testimonial ads for outbound, and blog posts and website copy are some inbound marketing channels where testimonials transition the way customers learn more about a brand and its products.
Use them to build trust and market your business using solid proof.
4. Using testimonials in social media marketing
42% of modern consumers use social media for brand and product research.
So it makes sense to use testimonials for added proof that your products or services are the real deal.
Here are some tips for using testimonials as part of your social media marketing campaigns:
Use rich media, like high-quality images and videos. This ensures video and text reviews appeal to potential customers and stop the social media scroll.
Just like shorter texts, short videos perform the best in marketing. They capture the viewer's attention better than lengthy ones. So do not exceed one to two minutes, and ask your clients to cover the main pain points and benefits.
Optimize the titles, image size, descriptions, and hashtags with relevant product-specific keywords for better reach.
Most brands fail to inform clients how and where their testimonial videos will be publicly uploaded or circulated. Collect consent beforehand to avoid legal compliance issues in the future.
5. Leveraging video testimonials
Video testimonials are better at grabbing a visitor's attention than other forms of social proof.
They are engaging, hard to fake, and more effective in educating the viewer, thanks to their storytelling capabilities.
Also, since most viewers prefer watching videos with the sound off, remember to add subtitles or captions.
Speaking of video testimonials, we have just the right video testimonial software for you to collect eye-catching videos at the click of a button.
Trust – your trusted testimonial solution
Looking for an easy way out of collecting video or text testimonials that saves your customers' time?
Trust is an all-in-one tool built to help growing businesses create authentic testimonials that do the talking.
Here's what Trust has in store:
Intelligent forms to streamline testimonial requests with question-and-answer series.
An in-built teleprompter to help camera-shy customers record video reviews.
An advanced, all-inclusive dashboard to keep track of testimonial requests and submissions.
Quick website uploading of testimonials with ready-to-use widgets and pop-ups.
A built-in video editor for publish-ready video testimonials. And so much more!
Try it yourself now!

Success stories: Brands that leverage testimonials
1. Zoom has 800k+ views on its YouTube video testimonial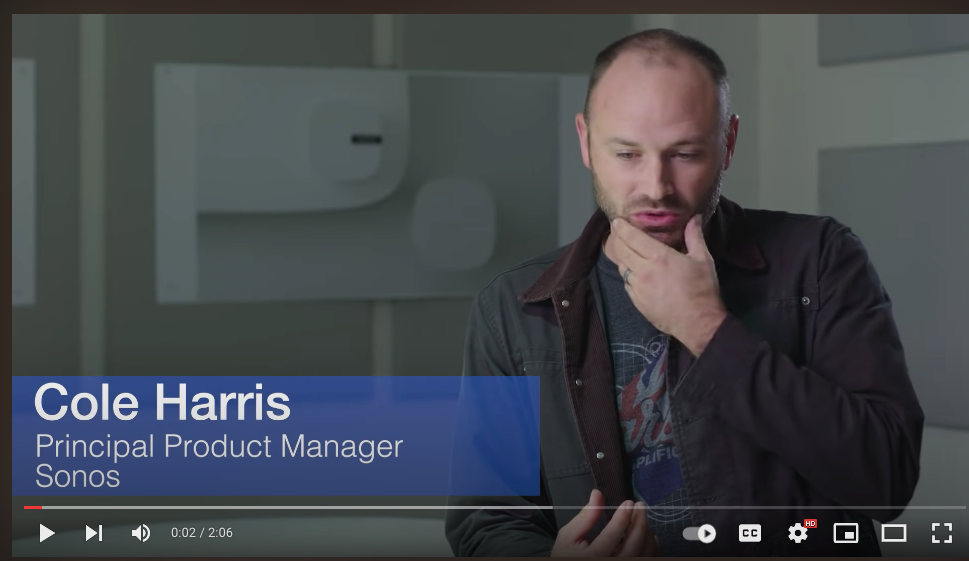 Prospects love to have a behind-the-scenes look into a product.
Zoom did this best using a real customer's daily work life using Zoom and how it makes attending meetings a breeze.
And it's no surprise as to how well Zoom did during the pandemic.
2. Airbnb runs majorly on customer reviews and testimonials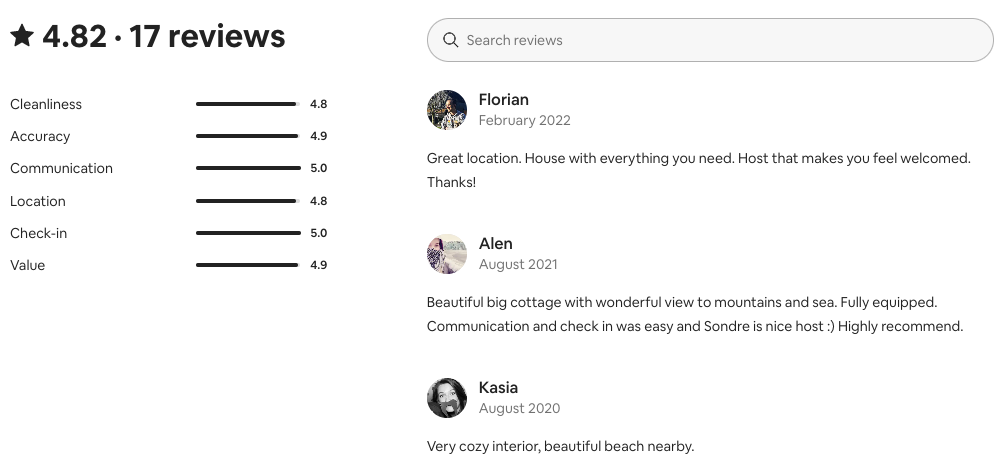 Airbnb has recorded a year-on-year revenue of about 20.8%.
And the biggest part of Airbnb success can be attributed to its seriousness with sharing customer testimonials, reviews, and ratings on all its properties.
Implementing testimonials in your marketing strategy
Let's take a look at how you can strategically implement testimonials in your upcoming advertising campaigns:
1. Identifying the right testimonial candidates
Not every customer may submit an authentic testimonial.
Here are some ways you can identify the right candidate for a testimonial:
They are outgoing in terms of discussing their great experiences with your product or service in meetings, messages, or emails.
They've given your business a 4 or 5-star rating on review sites like G2, Capterra, etc.
They've referred your business to their colleagues, friends, or family.
They talk about you on social media, like Linkedin, Twitter, and others.
2. Crafting compelling testimonial requests
Always have a set of compelling questions ready to send to each customer after they've agreed to submit a video or text testimonial.
Setting up questions is a win-win situation.
Meaning you ensure receiving the perfect testimonial that includes the intended information, and your customers save time by answering them.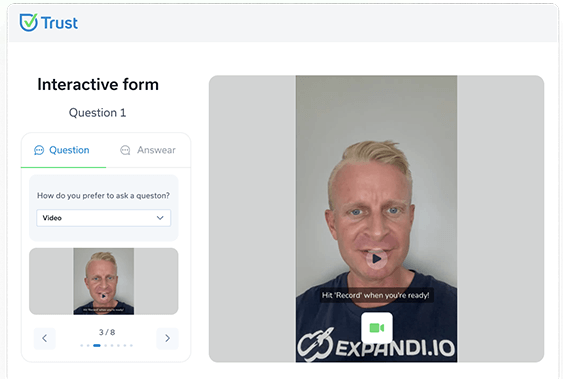 3. Structuring testimonials for maximum impact
Structure testimonials by letting your customers know what and what not to cover in their video or text testimonials.
For instance, ensure they highlight benefits and pain points to add a definite structure to the final testimonial.
Remember, precise testimonials attract viewers better than lengthier ones.
4. A/B testing and optimizing testimonial placements
Always A/B test your testimonial placements and continuously optimize them.
For example, do video testimonials work better than text testimonials on your home page?
Did testimonials displayed as widgets get more clicks than pop-ups? Etc.
Wrapping up
We hope you have the answers to the pressing question – 'why do advertisers use testimonials, and do they matter?'.
Testimonials are by far the most cost-effective ways to display social proof and attract top-tier customers.
So why delay when you can take social proof up a notch using powerful video testimonials? Trust can help you in this endeavor.
Sign up for the 14-day acc-access free trial today!
FAQs
Why do advertisers use testimonials?
Testimonials are more cost-effective than other advertising methods. They're proven to promote and humanize a brand and its product or services with social proof coming from real customers.
What are testimonials in advertising?
Testimonial advertisements are text or video testimonials serving as recommendations from happy customers. They help in influencing prospective customers to fasten their purchase decisions.
What is an example of a testimonial endorsement?
Customer images with products, customer quotes, and video testimonials are popular examples of testimonial endorsements.
What are some examples of testimonial propaganda?
Testimonial propaganda is when a celebrity endorses a brand or its products through ad campaigns. Examples include Pepsi, Mcdonald's, and Adidas.