Are you a medical practitioner or a healthcare marketer looking to bank on patient testimonials to expand your reach but unsure where to start?
You've come to the right place.
Patients weigh their options before choosing a clinic or a physician.
After all, it's an investment in their health and well-being. That's when patient testimonials save the day!
Testimonials can infuse trust among upcoming patients in an engaging and cost-effective way.
According to a recent study, 71% of patients use online customer reviews to evaluate and select a doctor or a healthcare provider.
And this number is higher among the younger generation. A massive 91% of 18 to 34-year-olds greatly trust online recommendations.
Read on to know the real impact testimonials create for healthcare providers and marketers and the best tool to fetch them.
Why are patient testimonials important?
Recently, patients have been incredibly conscious of whom to trust regarding healthcare.
That's because not just their money but their health is also at stake.
During this phase of dilemma, where potential patients are considering various options, one thing that can stand your healthcare brand apart is patient testimonials and reviews.
And the internet is the first place they'd head to in search of brand credibility.
Studies for a group of 20 countries suggest health spending increased by 6% in 2021 and is expected to grow consistently in the upcoming years.
So the more testimonials a healthcare unit has, the more patients it attracts and greater the money.
Imagine you're new to a city and are looking to visit the best dentist in town to fix a persistent toothache.
What's the first thing you'd do?
You'd browse through the best dental clinics nearby and start comparing them.
One dental clinic's website has patient testimonials and ratings, but the other doesn't.
You'd rather truth the clinic with social proof than the one that doesn't.
That's the magic of testimonials. They are free, effective, and trustworthy ways to attract new patients.
Patient testimonial examples
What do real testimonials look like? Here are some testimonials that inspire you to request them right away:
1. For a dentist
"Dr. Mike did a wonderful job fixing my tooth pain for good. He was able to accurately diagnose the issue and provide professional and wonderful care. I highly recommend Dr. Mike and the medical staff for any dental needs you may have."
2. For a family doctor
"My family members and I have been patients of Dr. Neena for many years and I can honestly say she is an amazing doctor. She and the hospital staff provide excellent care and always take time to answer questions. I also appreciate that she offers online check-in so I can get in and out quickly instead of spending hours in the waiting room. The entire staff is very supportive and helpful."
3. For a general physician
"I am forever grateful to Dr. Greg at Sundown Hospital for fixing my medical problems. The hospital has the best doctors and I could not have asked for a better experience. I will always be thankful for the care I received and will always recommend Sundown Hospital to anyone looking for the best care."
4. For a surgeon
"Dr. Jane has the best team at Indigo Hospital. Thank you so much for the wonderful experience of post-operation care even during the weekend hours by the Doctor and compassionate nurses."
The impact of patient testimonials on healthcare providers
Collecting testimonials is not limited to growing your brand's online presence.
They can also boost healthcare providers' confidence and urge them to create better patient experiences.
Here's how testimonials create a positive impact on healthcare professionals:
1. Enhancing trust and credibility
Word-of-mouth marketing in the form of testimonials helps induce trust.
People trust what others have to say, even if they are strangers.
50% of surveyed people say they choose a new hospital or a doctor based on inputs from friends or family.
So think of using testimonials as a medium to promote your services online and gain new customers by building credibility the easy way.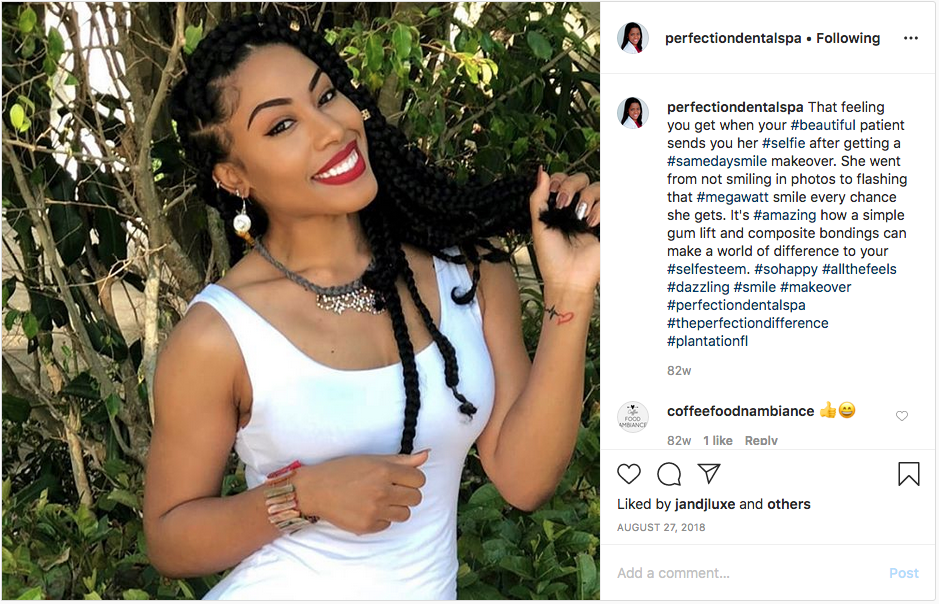 2. Inspiring healthcare professionals
Testimonials and reviews from patients inspire others to take action.
Similarly, they can also inspire healthcare professionals to offer better care and improve their services.
A recent study by the National Institutes of Health concludes patient feedback has a big impact on medical performance.
Negative ratings or reviews need not be ignored. Healthcare professionals can think of them as feedback and enhance their patient experiences over the course of time.
3. Fostering patient-centered care
Patient-centered care involves understanding an individual's health needs, concerns, and preferences and using them to drive every key healthcare decision.
And positive testimonials from patients help foster this much-needed healthcare dynamic.
Studies are proof.
Patient-centered care is proven to increase satisfaction rates. That means patients turning into loyal customers!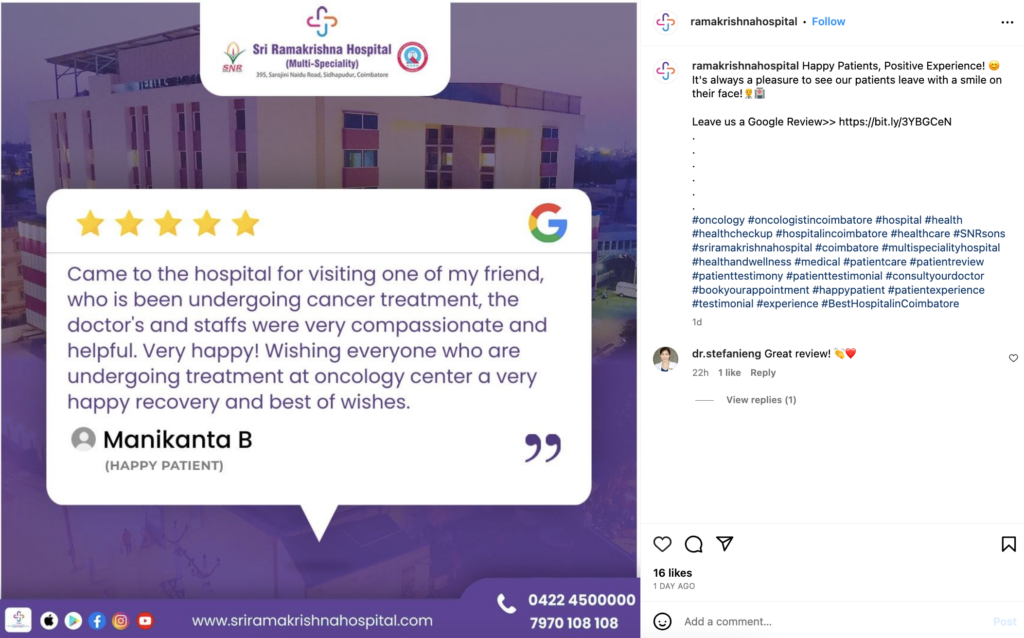 Patients' thoughts are often reflected in testimonials – both positive and negative.
Here are some ways their testimonials boost patient-centered care in a clinic or a hospital:
Encourages collaborative care by inviting more interactions between patients and physicians.
Better focus on physical comfort and emotional well-being.
Understanding patients' backgrounds and cultural differences and aligning communication to meet them.
Improving resource allocation to improve patient engagement.
4. Strengthening the doctor-patient relationship
A strong patient-doctor relationship is key to growing your brand image and popularity.
Praiseful testimonials build a positive relationship between patients and doctors.
How?
For doctors, they establish a sense of trust and mutual respect.
And for patients, they offer a platform to express their unbiased opinions.
Patient testimonials in healthcare marketing: 3 ways to use them
Most healthcare marketers believe success statistics and talking about patient outcomes on their websites attract new patients.
But what new patients need is unbiased stories from people like themselves.
A personal, sincere review from a satisfied customer is the best marketing asset in healthcare marketing.
They add value to your brand's promotion and boost trust among new patients.
We've highlighted three ways to use testimonials in your upcoming marketing campaigns and start seeing incredible growth in sales:
1. Patient testimonials in website design
Dedicate space on your clinic or hospital website to text or video testimonials and ratings.
Consider using video testimonials, as they can capture a patient's emotions and experiences more than text-based reviews.
Where can you add testimonials on your website?
Create a dedicated landing page for testimonials and patient success stories.
If you have a blog or resources section, sprinkle testimonials across them to add more social proof and increase conversions.
Display them as widgets or pop-up forms on your home page to attract visitors and get instant approval.
Most importantly, remember to get the patient's nod before publishing their words or videos for marketing purposes.
2. Patient testimonials in social media campaigns
A social media presence is necessary for a healthcare brand to attract the new generation of customers.
Modern customers are more dependent on social media to weigh their options – and the healthcare domain is no different.
Start including solid testimonials in your social media marketing campaigns.
Share testimonials on your social channels like Facebook, Instagram, Twitter, YouTube, LinkedIn, and others.
For example, create fun Instagram reels using video testimonials, add patient quotes as Twitter threads, share patient text testimonials with images on Facebook, etc.
Also, tag the healthcare professionals' accounts to create more impact.
3. Patient testimonials in brochures and print materials
Most patients, especially older individuals, still depend on traditional publication methods like magazines, newspapers, brochures, and local bulletins to learn about what's new in healthcare.
So do not underestimate the good-old print materials.
Traditional publications can help you reach audiences who might not visit your website or social media channels.
Add collected testimonials on print materials like brochures, newspaper articles, and magazines for better reach. Include high-quality images of patients and physicians for more authenticity.
If you're overwhelmed with options to display testimonials and don't know where to begin, we have just the right tool for you.
Presenting Trust – Your one-stop patient testimonial solution
Have you ever wondered how and what to ask for testimonials? And not sure if you have sufficient technical expertise to upload patient testimonials on your website? Trust can fix this for you.
From video testimonial capturing to displaying, Trust has a solution for all your needs minus the tech headache:
Collect testimonials using Smart Forms and Interactive Forms to streamline your patient testimonial collection process. Create a customized landing page to collect feedback using a simple UI and easy drag-and-drop features. Build a Q&A series where patients can quickly answer them and record themselves.
The in-built video editor makes you forget to hire a designer. Creating upload-ready videos are just a few clicks away using Trust.
A single, intuitive dashboard to manage testimonials with ease.
Have testimonials lying around on Google or social media? Using Trust, import them onto your Trust dashboard in minutes.
Trust's testimonial display options make you spoilt for choice. Choose from a variety of beautiful website widgets and pop-ups that are easy on the eye.
Use testimonials as rich snippets to get more reach using Google search.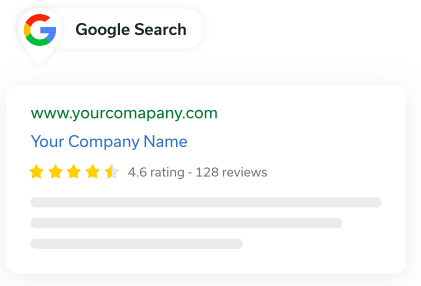 An affordable video testimonial and review solution in the market. Trust offers a 14-day all-access free trial, and pricing plans are reasonably priced – with the least priced plan starting at merely $16/mo.
Start your all-access free trial today to collect authentic testimonials that endorse your expertise!

Implementing patient testimonials: Best practices and considerations
Let's discuss some best practices that ensure your patient testimonials build trust:
1. Obtaining informed consent and privacy protection
Health information shared between patients and doctors is extremely sensitive.
HIPAA (for the U.S.) and GDPR (for the EU) laws grant permission to use patient reviews and testimonials as long as there's written consent and you protect their privacy.
So always make it a point to get written consent and keep your patients well-informed on the potential usage of their testimonials.
Doing so ensures you're not fined due to law non-compliance, which can lead to a negative brand image or worse – termination of services.
Trust has a built-in consent feature for testimonial request forms, where you can add a consent checkbox for every request.
2. Crafting authentic and compelling testimonial requests
Never write or publish fake testimonials, no matter how new you are to the healthcare market.
Customers can easily spot fake claims.
Always get authentic testimonials from real patients.
Using a video testimonial tool like Trust, you can add social media profile links to physicians' or patients' names to show off verified testimonials.
How to create compelling testimonials?
Ask your most satisfied customers.
You can spot them by noticing who praised your services in person, has recommended friends, or has left a star rating on Google reviews.
3. Structuring testimonials for maximum impact
A testimonial should not just be about stories but also show tangible results.
So the best way to structure them?
Here are some must-have elements:
The patient's picture, name, and designation to add more credibility.
A high-quality image of the patient and physician for text reviews and an HD video for testimonial videos.
Show tangible results using numbers. For example, 'My BP went for a high 180 to a normal 130 range after the treatment.'
Keep testimonials short and to the point.
Further reading to learn more about structuring testimonials: Video testimonial template
4. Measuring and analyzing the success of testimonial campaigns
Since testimonials are more cost-effective than other healthcare marketing methods, the ROI is greater, no doubt.
However, you must keep measuring KPIs (key performance indicators) to ensure maximum impact and successful efforts.
Some KPIs you must measure are website traffic, testimonial click rate, engagement on social media accounts, social reach, number of inquiries, etc.
Conclusion
Patient testimonials are rich in benefits when done right.
Simple real-life stories of satisfied customers can turn your business around and ensure new patients continue walking through the door.
Want to collect patient testimonials in a safe and easy way? Trust can help!
Start by signing up for the 14-day all-access free trial today!
Frequently asked questions
1. What is a patient testimonial?
A patient testimonial is like an endorsement of your medical expertise and services from a satisfied customer. They evoke an emotional appeal and stir potential patients to trust a physician or a clinic.
2. What is an example of a patient testimonial?
Here's an example of what a patient testimonial might look like for a dentist:
"Dr. Mike did a wonderful job fixing my tooth pain for good. He was able to accurately diagnose the issue and provide professional care. I highly recommend Dr. Mike for any dental needs you may have."
3. What makes a good patient testimonial?
A good patient testimonial must talk about tangible results, use HD videos or high-quality images, talk about past pain points, and invoke trust with relatable stories.
4. How do you write a medical testimonial?
Write a precise medical testimonial by talking about the physician's skills to solve health-related challenges, add tangible results, and how the quality of your life has improved post-treatment.